Hoi An is no doubt one of the most attractive destinations in Vietnam. The charming town has some hundred-year-old traditional craft villages that are home to long-standing cultural identities. These villages add tourism value to the ancient port town. In this post Travel Sense Asia will introduce to you 3 traditional villages in Hoi An that are worth a visit.
Thanh Ha pottery village
The pottery village is one of the most famous handicraft villages in Hoi An. It is located on the bank of Thu Bon River, only 3 km to the west of the old town. Thanh Ha pottery village is already 500 years old and has been recognized as a national intangible cultural heritage.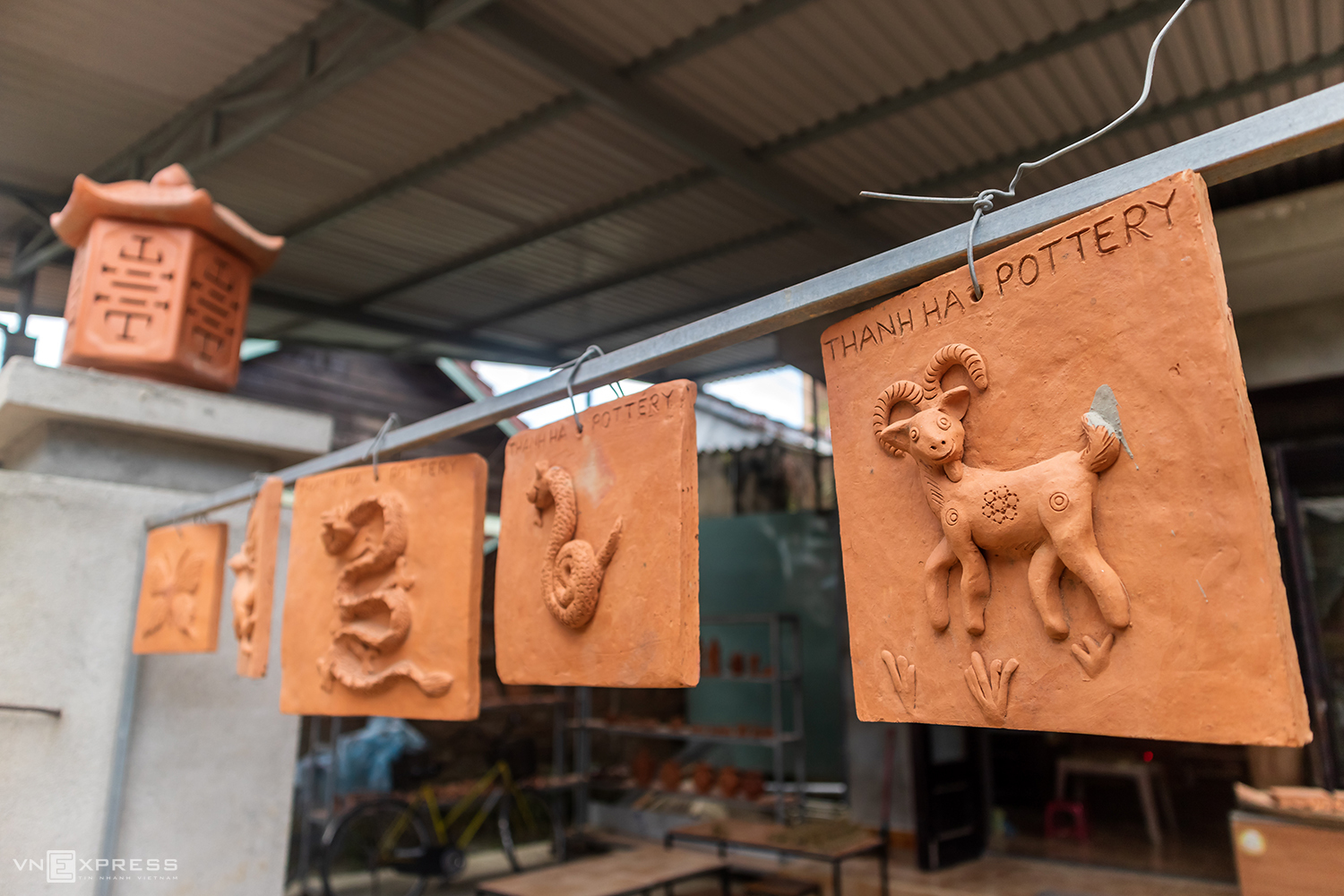 The people in Thanh Ha use brown clay taken from the shores of Thu Bon river to produce pottery. The village's ceramic products include bowls, plates, vases and jars. All are completely handmade. There are two main product lines: brown earthenware which is fired at temperature between 800 and 1000℃ and red ceramic which is fired at very low temperature under 300℃.
Coming to Thanh Ha village in a summer day visitors will see a lot of produce dried in the heat of the sun at almost every houses. You can also try to make a pottery by yourself and visit an exhibition space, where beautiful ceramic works created by Vietnamese pottery artisans are displayed.
Kim Bong carpentry village
Kim Bong carpentry village is about 5 km to the east of Thanh Ha away. Founded in the 16th century, the village is famous for wooden products, especially shipbuilding.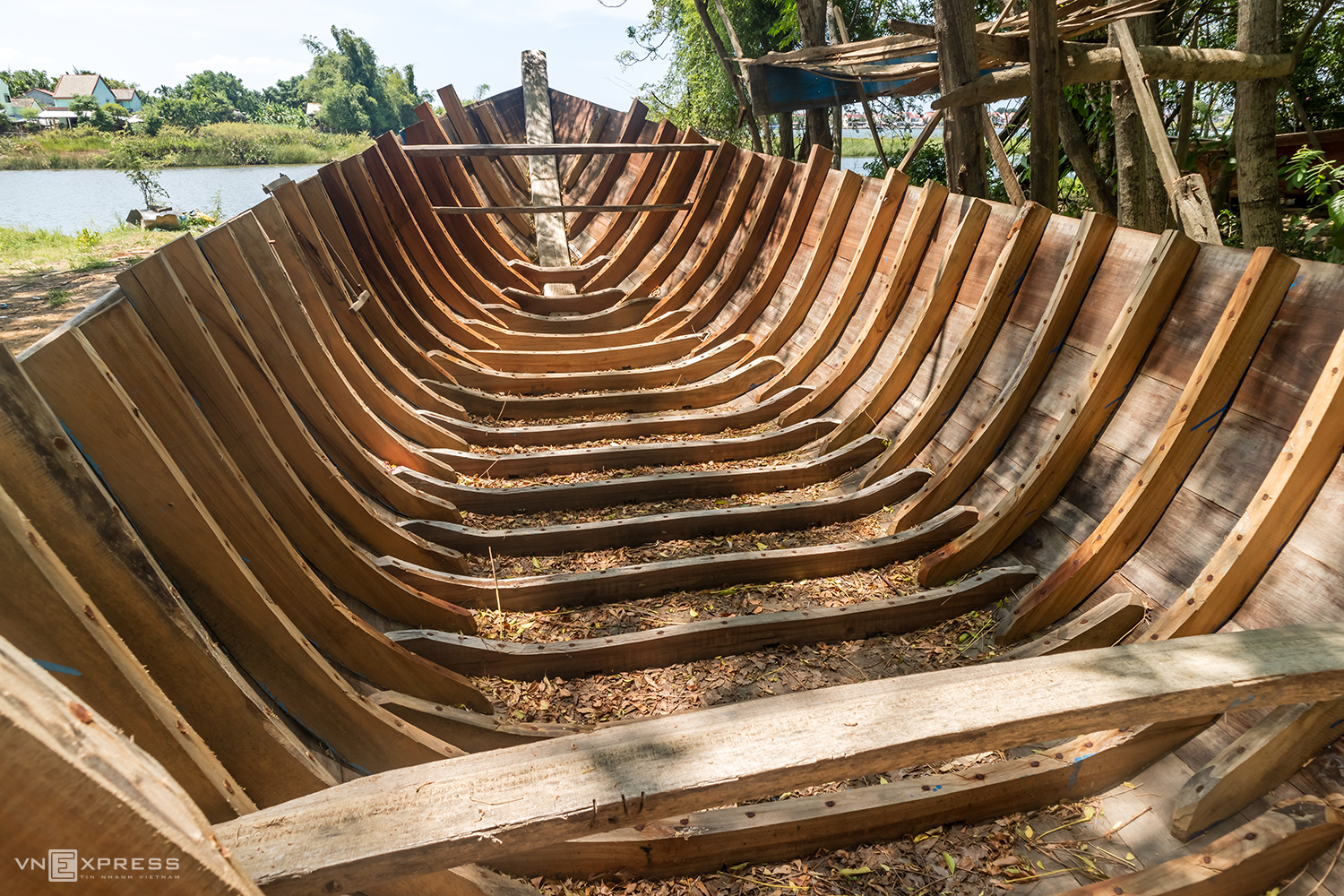 Thank to its location downstream of Thu Bon River, the shipbuilding business of Kim Bong kept going developed till early 21st century. Nowadays when modern ships take place of traditional wooden ships, Kim Bong is pushing its carpentry craft for tourism purpose. That makes it one of the most visited traditional villages in Hoi An.
Walking around the village, visitors will be impressed by watching ships being pulled ashore by a pulley and rail system and enjoy a nice view of Hoi An from riverside.
While the eastern part of Kim Bong village focuses in shipbuilding, the west specializes in fine art. The picturesque landscape paintings are shown and sold on the village's main road.
Tra Que herb village in Hoi An
Tra Que is a small village located 3km north of Hoi An's Old Town. This This 400-hundred-year-old has been also recognized as a national intangible cultural heritage and is the paradise of clean organic vegetables.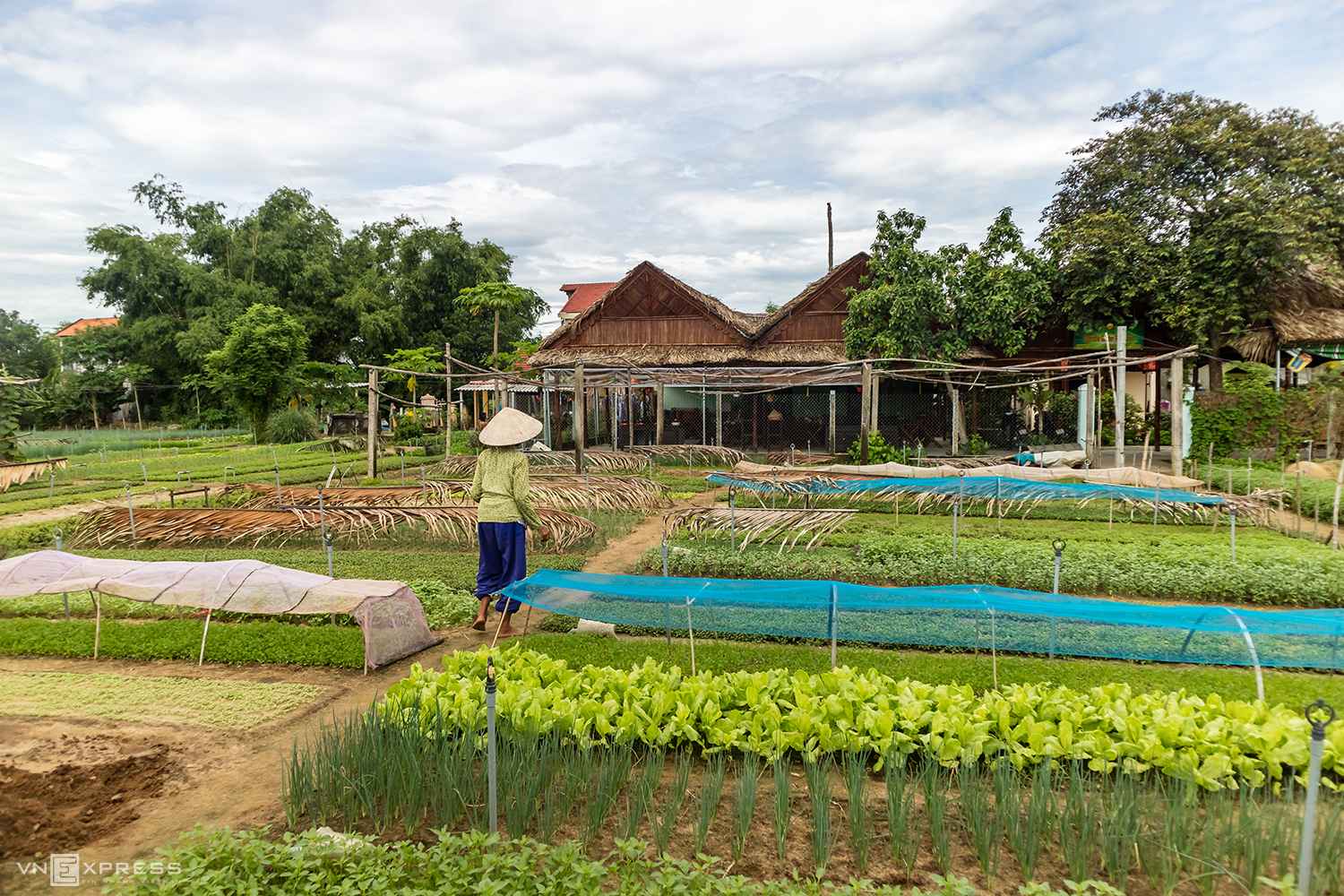 Coming to Tra Que village tourists can visit the organic farming fields in Hoi An and discover the farming secrets of local Vietnamese by growing the highest quality vegetables and herbs. Enjoy the healthy, green ambience of the village and picked vegetables from the gardens by yourself. That is absolute an interesting experience.
Although the cultivation process is gradually automated, local people in Tra Que are encouraged to maintain the traditional identity of the village and its centuries-old farming techniques.