Business is always evolving. So is the tourism industry, especially with such a new travel type as an incentive trip.
Aware of the tremendous benefits of rewarding holidays in terms of business revenue and employee retention, more and more companies lay considerable emphasis on incentive travel planning. This has raised the standard of the overall industry and create new trends for incentive travels in general. In order not to fall behind the rest of the world and well-match the need for a successful motivation trip, there are a few highlights for your consideration.
Keep scrolling down to know the current fashion in large group travel. Who knows you may come up with a brilliant idea for your company trip.
A Clear Preference For All-Inclusive Journeys
The expenditure for a motivation holiday is a huge sum for firms and organizations. The cost and effect problem has been the first and foremost consideration that an HR manager needs to figure out.
The chief executives would like to minimize the cost but optimize the afterward work performance. But, that bright future will never come true if you opt for separate services. Each tour agent will add a little margin to the price quote and finally, you end up with great inflation.
As a result, most of the corporations turn to all-inclusive incentive packages. It not only diminishes the cost but also saves you a great deal of time as you have a one-stop-shop for everything from visa processing to accommodation booking, transportation arranging…
Try the all-in-one service of Travel Sense Asia, you will notice the ease of mind from the preparation to the end of your incentive journey.
Team Building Activities In The Spotlight
In the past, incentive travel was regarded as an additional gift for top performers only. It's an excellent approach to promoting productivity. Still, studies about motivation trips indicate that it would be more beneficial if companies combine internal bonding with incentive travel.
After all, the long term development of the business depends on the cooperation among the labor force. The company trip opens an ideal opportunity for the employees to better understand each other and be on good terms. Therefore, their collaboration at work will become fruitful and successful.
In addition, when the top leaders are engaged in collective activities with their staff, they can inspire the employee and invoke the company spirit. Once you and your people are one the same boat, this again contributes to the workers' loyalty and reduce the personnel turnover.
The Increasing Popularity Of Asian Destinations
Asia is packed with stunning natural beauty, rich and aesthetic culture. However, MICE tourism and incentive travel are not fully developed here. So, when a company chooses to visit an Asian country, you stand a chance to experience many unique experiences.
A big bonus of this region is the medium to low living costs. Especially in Southeast Asia, you can easily get a good deal in top star hotels and resorts at a super affordable price. 
Traditional cuisine of countries like Vietnam, Thailand is always on the highest ranks of the world, which is another reason why Asia is the hottest destination for large group travel. The fused culinary techniques make it easier for newcomers to enjoy local dishes.
In fact, Vietnam has been hosting a wide range of important international events such as the APEC Summit 2017, 2019 North Korea–United States Hanoi Summit, the 9th International Congress of The Asia Pacific Society of Infection Control. Those special events could attract thousands of international arrivals per day, and Vietnam has proved itself to be able to accommodate them all successfully.
Genuine Experiences Are Appreciated
Undoubtedly, participants of incentive travel are always seeking for exotic things in the program. The destination appeals are important to attract the employees as well as motivate them during the incentive vacation. Your company trip will be of little to no use if there is nothing interesting in the schedule.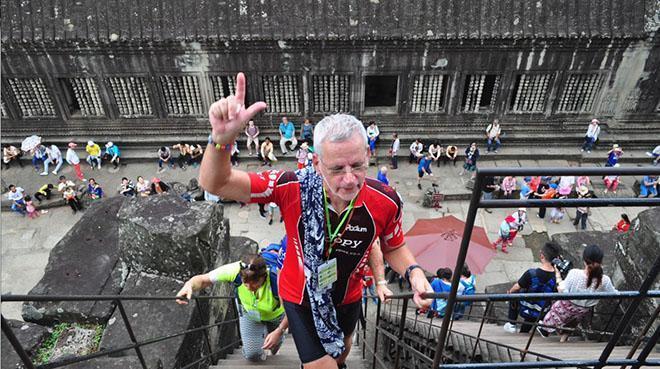 You don't need to book accommodation at a high-end resort or provide exclusive experiences. But, your incentive travel program should have a major theme and several focal points. It can be a wellness retreat, a beach holiday or a small adventurous journey, whichever suits your workforce.
Corporate Social Responsibility In Traveling Becomes A Norm
Last but not least, more and more companies include environmentally-friendly activities in their incentive travel. This is a part of the global movement towards ecotourism and green travel. Unethical interactions, for example, elephant riding, are strongly opposed. The decision-makers of the trips also pay more attention to the plastic consumption and carbon footprint when they consult a travel agent.
Besides, attendees of the incentive trips take a greater interest in authentic experiences in line with the local community. It shows their involvement in the sustainable development of tourist attractions.
In Travel Sense Asia, we work hand in hand with the local experts to bring our customers not only genuine activities but also customized services. With our 10 years of experience in organizing motivation trips for large corporations, you know you can put your trust in us.
What Travel Sense Asia Offers in term of Incentive Travel:
Prepare Branded Kits
Paperwork support: Visa (Free Visa Arrangements in Selected Destinations, Pre-approved Immigration Clearance), International Insurance.
Free Internet Service and Mobile Number in all Destinations.
Transfer and Pick-up  Arrangements for Attendees.
Express Check-in/Check-out Service.
Tailor-made tour in destinations from A to Z with:
- Crafted Itinerary.
- Local supplier, tour guide and driver.
- Travel expert support 24/7
Media Coverage (Photos, Videos,...).
Preparation of Gifts/Souvenirs.
Themed Gala Dinners and Cocktail Parties. Special Cultural/Entertainment Shows.
Crafted Team Building Exercises with Professional Consultants.
Contact us for more ideas on your incentive travel. Or you can leave a request on the link below so that our travel expert could reach out to your company.

Ellie

I didn't have many opportunities for travel during my early childhood, so I decide to dedicate my young adult years to exploring the world. "Set off with a pure heart". That's my motto for any adventure in my life. And as sharing is caring, I love writing about my journeys so that the audience can gain an objective view of the destination. That's what I do before travelling, set the right, open mind to welcome both obstacles and blessings. So stay tuned for my new stories.