Ha Giang is the remote province in the Northern Vietnam with plenty of the most stunning sceneries. This destination is the place where almost 90% of a population are ethnic people with their lifestyle and traditional cultures. Due to the far distance, Ha Giang is the mystery place which is very attractive foreigners to visit many famous destinations here.
In this article, Travel Sense Asia will show you the best Ha Giang tour in Hoang Su Phi where has some special ethnic villages with the very beautiful trekking route.

Prepare for your trekking
Hoang Su Phi is a frontier district of Ha Giang, with the far distance about 300km from Hanoi City, so you will spend at least 8 hours travelling by car. So, you should prepare your trip carefully.
Research Hoang Su Phi both the culture and scenes. You will find it on the internet, and make a plan in advance in order to book service, including transportation, local guide, accommodation.
Prepare clothes. Hoang Su Phi is in the highland region, so it is extremely in winter, cool in the mid-summer.
Best time to visit Hoang Su Phi: You should choose your time is in late August to April next year, because it is in the dry season, and the scenes are the most beautiful.
Others for trekking route: comfortable shoes, light package, camera, phone, much water (if you have a trek in the summer)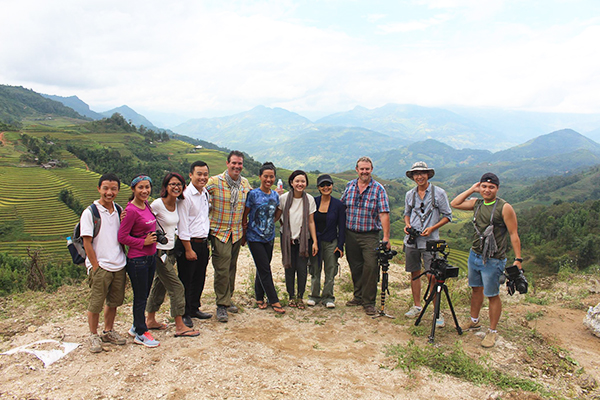 Day 1: Start to Ha Giang Tour from Hanoi and have light trek from Thong Nguyen to Nam Hong
On the first day, you will travel a long journey by car with the distance 300km, about 7.5 – 8 hours, so you should take good care on the previous day. On the way, you will stop several times along the way to stretch your legs and witness the changing landscape. In the middle afternoon, you will arrival at Thong Nguyen and are welcomed by an experienced local guide – a commune of Hoang Su Phi district. Have a rest about 15 minutes before having a light trek. After that, you will trek to Nam Hong village within 2 hours. This is a small hamlet in the mountainside by Man Ta Pan and you will meet local people who are Red Dao ethnic minority group.
Check in your bed at a homestay and prepare to enjoy dinner. You will be surprised with many delicious foods like "Thit Lon Man", "Thang Co", corn wine… After having a special dinner, you will join a performance of local people. You will immerse yourself in the melody and culture of Red Dao people.

Day 2: Hiking from Nam Hong village to Nam Ai village
You should get up early to enjoy the fresh atmosphere in the highland region in the Northwest Vietnam. After having breakfast, you will follow trails winding through rice terraces fields across Nam Khoa village which is the place inhabited by the Man Ta Pan ethnic group. You should have a small break when hiking, not only keep healthy but also admire the stunning views of the terraces fields. If you have a chance to visit it in Sep, you will immerse yourself with the ripe rice terraces. It is so impressive moment in your trip. On the trekking way, you will discover the daily life, daily routine of the inhabitants, and you will meet Man Ta Pan and Long Tunics Dao, they normally work in their field or garden. You can interact with them to know more about their culture. Especially, you can catch up the beautiful smiles with big eyes of the children in these awesome places.
Having lunch with a local family of Man Ta Pan ethnic group. After having a rest, you will continue to explore your trip. You will be surprised with the old tea plants which were grown more than 100 years ago with buds have white hairs – it is called Shan tea – the famous tea in Vietnam. And you do not enjoy it when you visit each local house.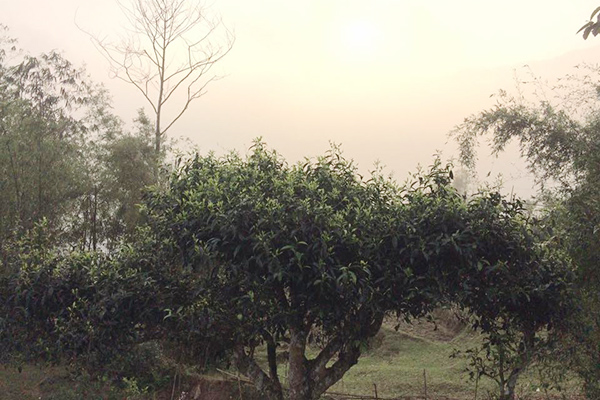 This night, you will have dinner at a Long tunics family and continue to enjoy the different cuisines here. After that, the local people will show some traditional performances of their community. You will find the differences between 2 nights in 2 ethics villages.
Day 3: Visit Nam Ai – Seo Phin – Ho Thau
You are at the height of 1200 meters, so you can feel the fresh atmosphere here, but the weather is so cold, it is extremely different from Hanoi. This is a reason why you have to prepare more warm clothes during your trip. If you feel too cold, you can sit around the traditional stove; this is also the memorable moment for you and your relatives. Have a healthy breakfast before the third day traveling.
Say goodbye the host and Nam Ai village, your local guide will introduce again the route for this day. You will down to Nam Son and visit the small town in the Northwest Vietnam. Here you can see the small shop, a local market. Then you leave this town via a suspension bridge and pass up the mountainside to Hmong village. On this way, you catch up more beautiful images of rice terraces fields, you cannot describe your feeling. On the winding trails, you will also witness the daily labor of ethnic people who are working in their fields. There are some groups of Dao, Nung, H'Mong Flower (they are wearing the colorful clothes). You can discover more about their culture because you will spend time having lunch with a family of H'mong Flower.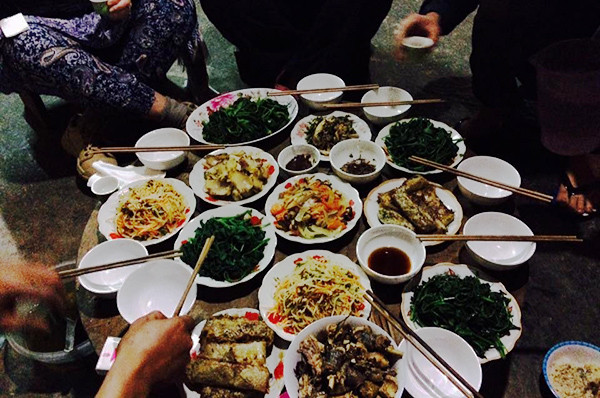 Continue your route in Ha Giang Tour with the small trails, and you will come to a homestay of Ning ethnic group or Man Ta Pan ethnic group. You should choose Nung ethnic because it is a chance for you to know more about them.
It is the end of this Ha Giang tour, this night you can drink more corn wine in order to keep you warm and the local can share their stories related to their culture.
Day 4: Say goodbye Hoang Su Phi and local people and come back Hanoi.
You will be transferred to Hanoi within 8 hours and have lunch at a local restaurant in the middle of the route.
If you have more time, you can discover more Hoang Su Phi with many stunning landscapes and hospitable local people. See you again on other blogs about Hoang Su Phi or Ha Giang tour.