Have you changed your misconception about Vietnamese summer after our previous article? Or if you haven't read about common mistakes about the boiling hot season in Vietnam, click here to find out the truth.
Needless to say, Vietnam is among the most attractive destinations to have a wonderful and exciting summer as there is a wide range of awe-inspiring things to do. So, based on recommendations for our travel experts, we have compiled a to-do list for you to relish the heat in Vietnam.
Before that, if you still worry about the heat, take a look at this article about tips to survive during the summer in Vietnam. The summer won't be that bad if you treat it right!
Ok, let's get started!
Leisure Activities On Sun-drenched Beaches
A summer holiday without a beach stay will be such a great mistake. As an endowment from Mother Nature, Vietnam has an enormous coastline stretching around 3000 km. There are so many gorgeous beaches from the North to the South that you may find it difficult to select the most appropriate one.
While Halong is famous as a World UNESCO Site with sapphire ocean surrounding strangely sculpted karsts, beaches in Central Vietnam offer various activities for adventurous souls such as kitesurfing (in Danang), sand sliding (in Mui Ne), sea walking, and scuba diving (in Nha Trang)… Further to the South of Vietnam, there are more exclusive and private beaches in luxurious complexes for relaxation.
If you haven't made up your mind, have a look at our Top 10 Beaches in Vietnam. A beach stay in any destination on the list will never let you down.
Hands-on Experience With The Rich Culture Of Vietnam
With more than 1000 years of civilization, Vietnamese culture is mysterious yet alluring in the eyes of foreign travelers. Coming to Vietnam during the summertime, you can take advantage of the low season and fully engage in cultural activities.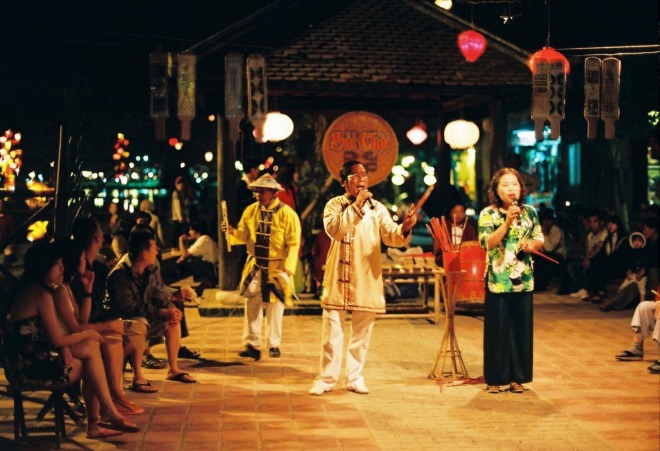 One of the summer highlights is Bai Choi performance in Hoi An or Danang. This is a UNESCO Intangible Asset, which dated back to the XVI and XVII century. A complete Bai Choi night will contain two parts: card games and music performance to expose the traditional lifestyle of local people to the audience. Detailed about Bai Choi Art could be found here.
If you decide to visit Vietnam within the last months of the hottest season, a Mekong river cruise would be an excellent option. The cruise leads you through several spots in Northern Vietnam like Saigon, Ben Tre, Dong Thap with vibrant floating markets, exotic fruits and the hospitality of the people. The flooding season, which occurs between September and November, will give you a chance to witness the water level rising slowly and see how locals residents have well adopted with it.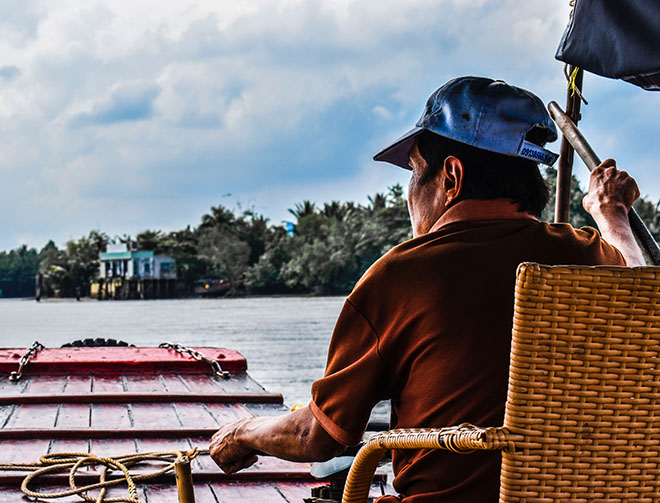 Festive Vibes In Colorful Summer Festivals
Prepare to be heated up by a selection of festival for Vietnamese summer.
In Tay Nguyen, the land of old-styled musical instruments "Gong", "Chieng", the music festival will be held from May till the end of the year with plenty of performance. It not only displays artistic values but also demonstrates time-honored traditions of minor communities in Tay Nguyen. The space of Gong culture in Central Highlands was recognized as an oral-transmitted masterpiece and intangible cultural heritage of humanity by the UNESCO in 2005.
As mentioned above, summer is the blooming time for the diversity of fruits in the Mekong Delta area. You will not be able to resist the temptation of jackfruit with a distinctive aroma said to be a fusion of banana and pineapple; lychee, the sweet flesh covered in rough, pink-red texture; and the tangy and a little fibrous taste of mangosteen filled with fluid vesicles…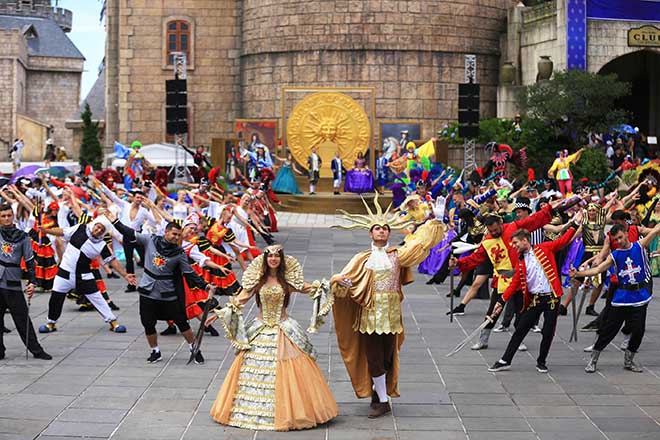 The renowned Sun World Ba Na Hill, Danang has a lot of things to offer besides the iconic Golden Bridge. The B'estival happens at the end of April and continues to the begin of September. Traveling to Danang during this time of the year, visitors, especially beer lovers, can unleash the finest beers from Germany's most famous breweries, enjoy special Oktoberfest recipes such as salty bread, German sausages with a unique flavor for B'estival, along with delicious grilled dishes.
Also in Danang, an emerging hub for Vietnamese tourism, you can join in the International Fireworks Showcase in June. The incredibly eye-catching show will leave a permanent impression of an epic, well-organized festival on a large scale level. To fully indulge in the performance, read our guideline here.
Heart Racing In Exciting Adventures
If you are not a big fan of beaches, it's also great to travel to mountainous areas during Vietnamese summer.
Located on high mountains, surrounded by evergreen rain forests, the weather in Sapa or Puluong, top picks for trekking trips, is nice and cool even in the fierce heat of the high-temperature season. Here, you can walk through magnificent rice terraces dotted with stilt houses of local ethnic minorities.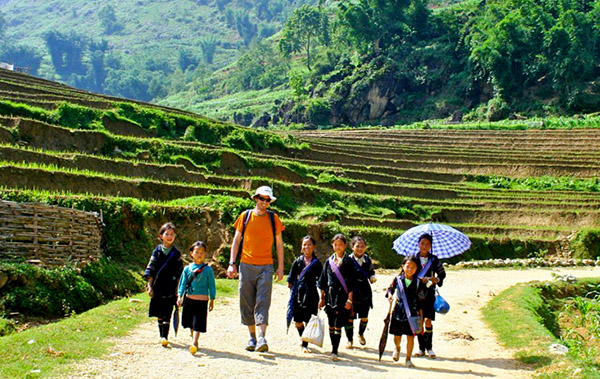 Another popular destination is Dalat. There are plenty of adventurous activities in this poetic city. You can do bungee jumping to admire the breath-taking beauty of huge waterfalls. Playing zip line to go across the forest is also a memorable experience.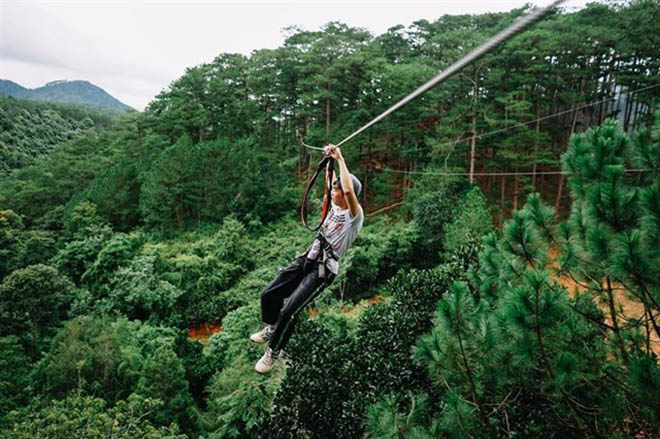 So, contact us now to get more details and involve in a thrilling experience during summertime!