Nha Trang, a coastal city in Khanh Hoa Province, has been one of the most tourist attractive destinations in Vietnam for a long time. The city offers tourists not only beautiful beaches, amazing bay with many islands and islets, but also various sightseeings, landmarks, amusement parks and resorts for relaxing. In this post Travel Sense Asia will give you Nha Trang Travel Guide and Insider Tips.
Content
Best time to visit Nha Trang
How to get to Nha Trang?
Accommodation in Nha Trang
Things to do in Nha Trang
What to eat in Nha Trang?
1. Best time to visit Nha Trang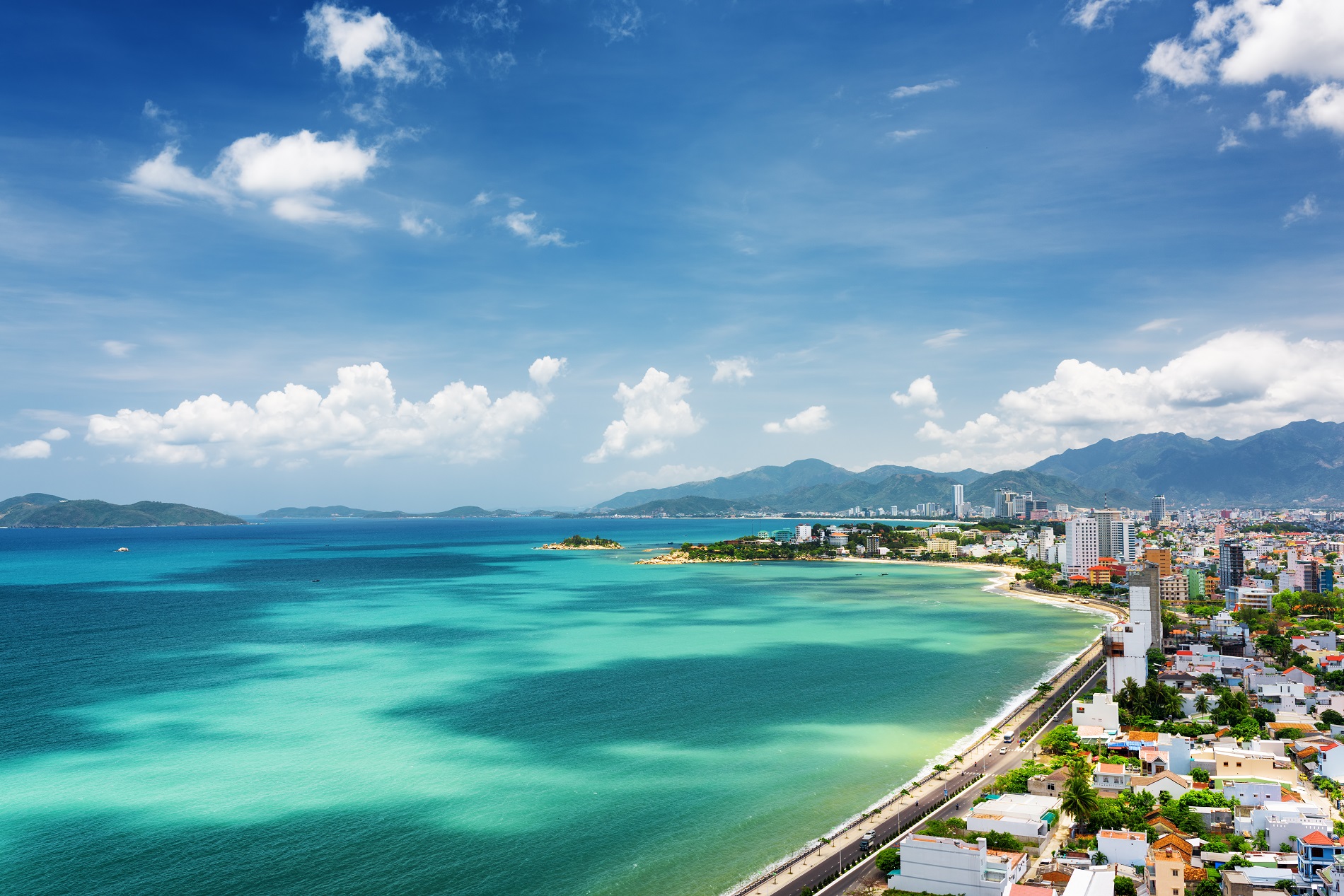 As the first part of Nha Trang Travel Guide we should mention about the weather. Nha Trang has a mild climate with dry season from January to August and no winter time. Therefore you can visit this place all around year. From April to June the weather will be getting hotter and sunny but not too burning.
In September it starts raining but rainfall quite low, so it doesn't affect outdoor activities much. From October to December it will rain heavily, the temperature may fall down. This isn't right time for beach vacation but still ok if you want to visit some city landmarks.
2. How to get to Nha Trang?
Flight to Nha Trang
Vietnam Airlines, Vietjet Air and Jetstar have many flights from Hanoi or Ho Chi Minh City to Nha Trang daily, landing at Cam Ranh International Airport. Bamboo Airways only has flights from Hanoi. The ticket costs about 1.400.000 to 2.500.000 VND one way.
Cam Ranh International Airport is located about 35km from city center. To go to city center you can book a taxi that costs about 300.000 VND or take a bus No. 18 with 50.000 VND/way.
Get around Nha Trang
Nha Trang is not a big city. Its main road stretches along beach. So if you like to get around the city as a local you can hire a motorbike to visit city landmarks and explore street food. Some hotels can offer this service. But make sure that you know how to ride a motorbike!
3. Accommodation in Nha Trang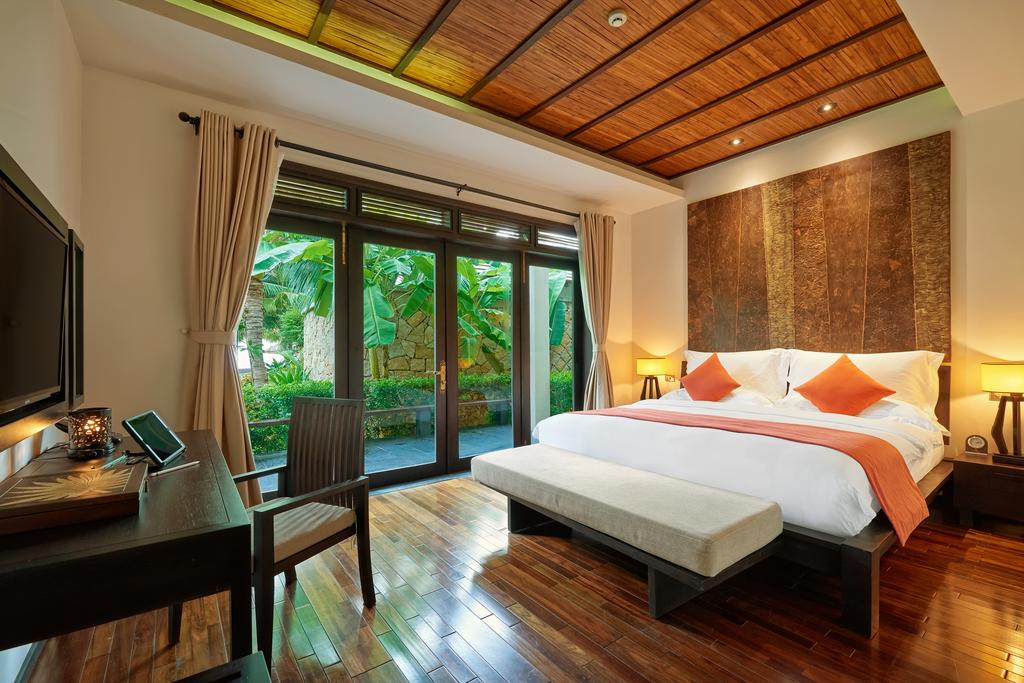 There is a wide choice of accommodation in Nha Trang, with different price ranges. So don't worry.
The city main road along the beach names Tran Phu Street. On this street you can find a lot of hotels such as Muong Thanh, Novotel, InterContinental Nha Trang, Sheraton Nha Trang… Staying here you are most closed to the beach and centre. So room rates are quite high. If you book a hotel or homestay in small streets nearby, for example Nguyen Thi Minh Khai, Hung Vuong, Nguyen Thien Thuat.. it can be cheaper.
For those who love to relax in the nature and get way from bustling city, Amiana resort on Pham Van Dong Street; Vinpearl Resort, Hon Tre or MerPerle are recommended.
4. Things to do in Nha Trang
Beach & Islands
Nha Trang Beach is located right on city centre. Just walk over Tran Phu Street then you reach the beach. The most crowded area is city square where a Tram Huong Tower – known as city's symbol stands. The beach's cleaness and its golden sand make the beach one of most favorite beach in Vietnam.
Nha Trang bay is also well know for its beautiful islands, colorful coral reefs, fishing villages and its isolated beaches offshore. Following is our recommendation for the most beautiful islands for Nha Trang Travel Guide.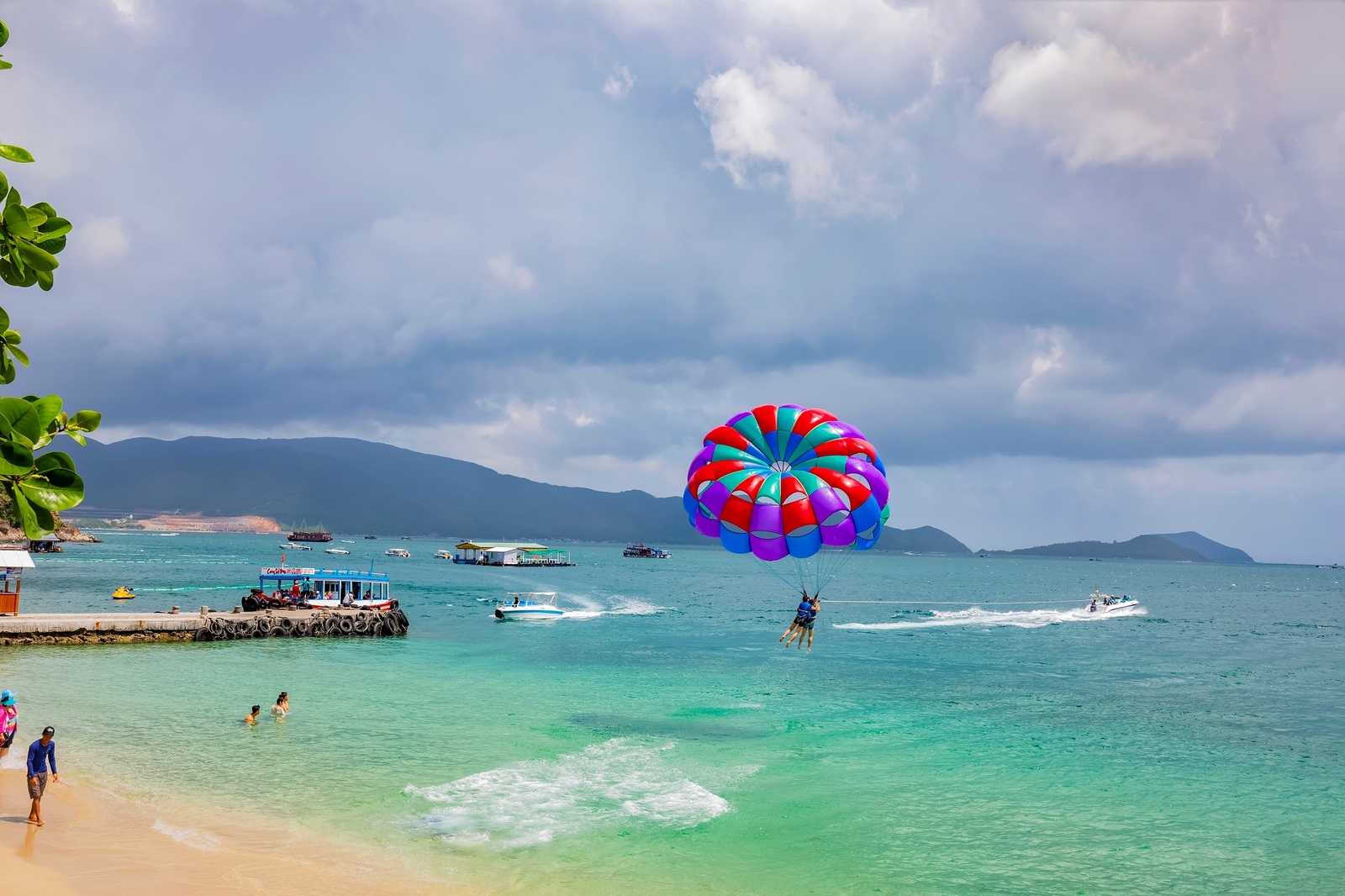 Hon Mieu Island: Here you can a find a white sand beach, which is over 500m long, names Bai Tranh. Bai Tranh offers tourists many activities such as jet ski, flyboard, banana boat riding or parasailing. Here you can visit Tri Nguyen aquarium. It is designed in form of a giant ship. There are four large fish lakes inside the aquarium, as a small ocean world with thousands marine creatures.
Hon Tam Island: About 7 km off the coast southwest of the city, this island owns a green space, a long sand beach, which is suitable for those who are looking for relaxing.
Hon Mun Island: It is a famous spot for diving and snorkeling. From the city boat pier you will take a canoe to Hon Mun Island, about 12 km away from the mainland. Joing a diving tour in Hon Mun Island you can see an amazing underwater world with colorful fishes and coral reefs.
Hon Noi Island: Also known as Bird's Nest Island, which a little far than Hon Mun Island. This place is famous for its wildness and peacefulness. Here you can find a twin white sand beaches which is unique in Vietnam. Climbing up to Du Ha Mountain about 200 steps you will have an overview of the whole island and surrounding.
Monkey Island: It is the most famous island in Nha Trang and home of more than 2.500 monkeys. By walking around the island you can easily see the monkeys all around. They are almost friendly to visitors. But please don't come too closed otherwise the monkeys can steal your food and snacks!
Hon Mot Island: Although less mentioned but it is a really beautiful island with fishing village, houses and boats on the sea. Here you can experience the life of local fishermen.
To visit these island you should book a guided tour. It includes everythings: entrance fees, transportation, meals on the island and other activities.
Nha Trang Oceanographic Museum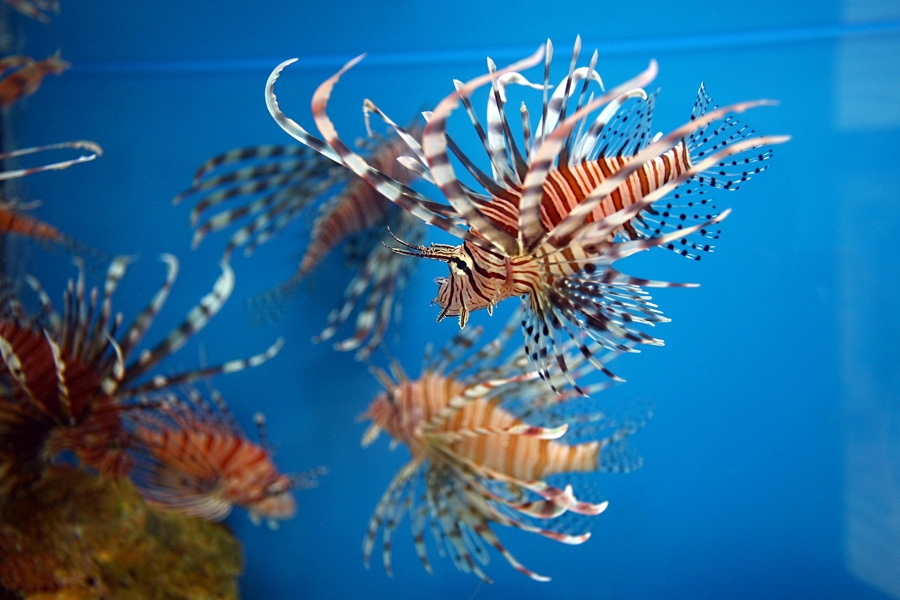 The museum is a part of Nha Trang Institute of Oceanography. It was established in 1923 at No. 1 Cau Da Pier. Inside the museum there are a large aquariums of marine species, impressive specimen exhibition area and a tunnel showroom which exhibits significant materials about Vietnamese marine resources and territorial sovereignty. Furthermore the museum also offers visitors outdoor activities to learn more about the natural ocean wildlife, including watching coral on glass-bottom basket boats and snorkeling with extra cost.
Poganar Towers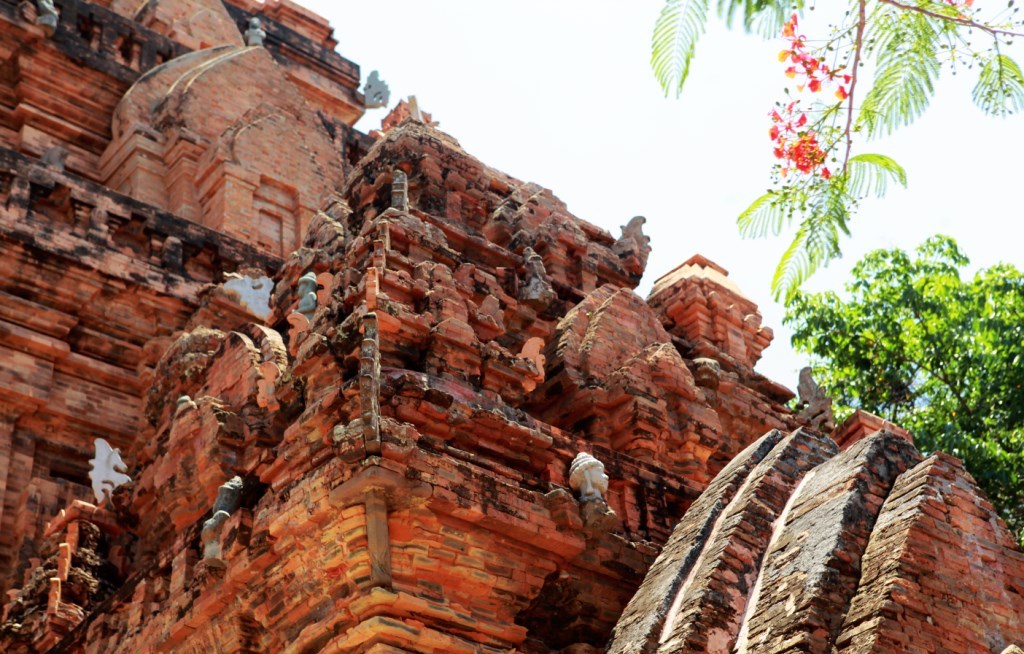 Poganar Towers are located on a hill about 10m above sea level. It is one of the biggest Cham Heritage Sites in Vietnam. This site has 3 floors. Unfortunately the main gate at 1. Floor no longer exists. On 2. Floor there are 4 rows of octagonal columns included 12 small columns and 10 big columns. It is a place for ritual ceremonies. On 3. Floor you can see several Cham towers in different size, built from red bricks. You can also go inside and explore the tower's interior.
By visiting Poganar Towers traveller not also learn more about history of Cham culture but also enjoy a view of Cau Da Pier with boats on river.
Co Tien Mountain
The Mountain is only about 10km from city centre away. It is a favorite place for local people or visitors to do a camping. The way to mountin is not too hard to climb. It takes about 30-45 minutes and even children can climb.
VinWonders Nha Trang
This is a more than 200.000 m2 complex of amusement park and resort on Hon Tre Island. It is connected to the mainland by a system of cable cars. There are 5 zones in the park:
Fairy Land – This is an entertainment and games house for kids.
Adventure Land – Do some adventures with mini roller coasters, drop towers and more.
World Garden – Let's explore gorgeous gardens with diverse flora and fauna.
King's Garden – Check out unique animals around the world in the zoo.
Sea World – Visit the aquarium and discover the ocean world here.
Water World – Grab your swimsuit and have fun in the water park!
5. What to eat in Nha Trang?
Food is also an important part in our Nha Trang Travel Guide. Of course seafood is the most favorite food in Nha Trang. However there are many other delicious dishes such as squid pancakes, grilled spring rolls, fish rice noodles, can cakes, wet cakes…
List to try local food in Nha Trang:
Lac Canh Grilled Beef – 44 Nguyen Binh Khiem
Thanh Da Restaurant (goat) – 66 Nguyen Thi Minh Khai
Anh Sang Restaurant (beef hotpot) – 126 Nguyen Khuyen
Hoa Restaurant (beef steak) – 9 Co Bac (only open the morning)
Banh mi Ba Lẹ (bread) – No. 2 Road 2/4
Di Loan Streetfood – 16A Hong Linh
Hiep Grilled Spring Rolls – 96 Luong Dinh Cua
Squid Pancakes – 3 Tran Kim Hung
Big Pancakes – Dam Market
Fish Rice Noodles – 24 Nguyen Cong Tru
Le Snails – 76 Vo Tru
Alley 89/5 Van Don for Snails Food
Son Cang Seafood Restaurant – 142 Pham Van Dong
Nha Trang is a nice place for a family holiday or honeymoon. So your children can have fun at amusement part or get to know more about the underwater world with various sea features. Then young couples can do some outdoor activities, join island hopping tours or enjoy mud bad. Hoped that our Nha Trang Travel Guide is useful for you when planning your trip to this beautiful land.