Nha Trang is named as the tourism paradise, one of 29 most beautiful bays all over the world. Nha Trang is a central coastal city of Vietnam, its long and nice beaches are favorable conditions in order that Nha Trang becomes a tourism city. Coming to Nha Trang, tourists will admire the white sands embracing the emerald bay in the brilliant sunshine. It is also a perfect place chosen to hold beach festivals, beauty contests such as Miss Universe Vietnam, Miss Vietnam, Miss World….Spending time visiting attractive destinations, taking part in exciting outdoor activities in Nha Trang will certainly be memorable.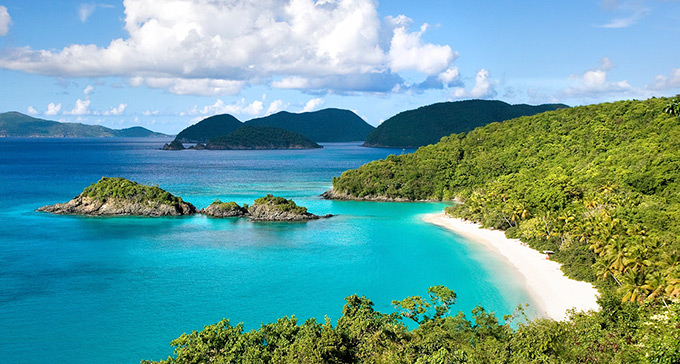 Best time visiting Nha Trang
Tourists can come to Nha Trang anytime during the year because its weather is warm and comfortable in all seasons . When the summer comes with the hot weather and sunshine, tourists may be interested in ocean tourism activities such as swimming, scuba diving or playing water sports.
In other months of the year, tourists can be fascinated by visiting beautiful beaches combined to visiting cultural and historical places like Ponagar Temple Tower, Son Long Tu pagoda, Bao Dai Villa, Vinpearl or The Nha Trang Aquarium. For above all, the best time to travel to Nha Trang is from February to end of April. In this time, temperature is moderate, kept about  26- 27°C. Scuba diving and swimming activities are most popular in these spring months.
Attractive destinations
What the best things to do in Nhatrang: Visiting Hon Mun island
Hon Mun is located in the south of Nha Trang bay, 10 kilometers far from Cau Da port. Hon Mun is known as one of the richest and most beautiful aquariums in Southeast Asia area with pure water, different marine organisms and gorgeous coral reefs. In Hon Mun, precipitous and towering cliffs are good places for bird nest. Hon Mun island becomes a population of diverse and abundant marine organisms in Vietnam including 1500 species of coral reefs and marine creatures of 2000 species in the world. Visiting Hon Mun, tourists will sightsee, swim, dive and take the glass bottom boats to see the colorful coral reefs and the rare marine organisms swimming freely in water. Moreover, it is also a wonderful place for researchers and scientists to observe, study and explore interesting and useful things.
What the best things to do in Nhatrang: Traveling to Hon Tam island
Hon Tam is 110 ha wide, 7km from Nha Trang city in the southeast. Hon Tam island owns the smooth and white sand beach with the sea-breeze hissing through the green coconut trees. Travelers will delightedly immerse in the clean, cool water or relax under the thatched huts. Apart from wonderful beaches, to be the same as Hon Mun island, visitors coming here are also attracted by activities of exploring the sea with the glass bottom boat or diving to view coral reefs.
What the best things to do in Nhatrang: Touring in Van Phong bay
Van Phong bay (40km far from Nha Trang city in the north) is a set of many small bays and beautiful islands to create a specific beauty. In Van Phong, the weather is warm for all seasons, water is clean and cool mixed with the blue sky, mountains…All things make a picturesque land which is suitable for the romantic honeymoon. Van Phong island does not only have diverse terrain including islands, peninsulas, deep bays, coasts and beaches, sand dunes, it also has diverse ecosystem such as tropical rainforests, mangrove forests, the fauna and flora in the shallow offshore water…Coming to Van Phong island, visitors will have a chances to participate in many activities like diving, water-skiing, hunting, climbing mountains, bathing in mineral water,…etc.
What the best things to do in Nhatrang: Going to Dai Lanh beach
Dai Lanh beach belongs to Van Ninh district, shares borders with Phu Yen and Khanh Hoa provinces. It is famed for the clean and beautiful beach that is pristine, far from residential area and has not been polluted by industrialization. In the morning, Dai Lanh nature is calm and silent. At noon, nature becomes striking with blue sea and full of sunshine. The seawater turns to light green and the weather becomes so cool because of sea-breezes in the afternoon. When sunset falls, the dreaminess of mountains and ocean makes travelers fluttered. From Dai Lanh beach, visitors can visit fishing village in Khai Duong, Vung Duong port, Dai Lanh lighthouse- the first place seen the dawn in Vietnam, or go with fisherman to hunt whales.
What the best things to do in Nhatrang: Coming to Vinpearl Land Nha Trang
After visiting masterpieces blessed by nature mother, to make the trip more exciting, tourists should take a visit to Vinpearl Land Nha Trang, where is called "a pearl of Vietnam". Located in Hon Tre island, Vinpearl Land is known as the paradise of tropical region with clear beaches. Tourists can take the ferry or cable from Nha Trang port. Vinpearl Land Nha Trang attracts tourists with luxury hotels, wonderful gardens, freshwater pools and fascinating activities. In Vinpearl Land, tourists may join in thrilling games and computer games inside, set the soul following to the water music performances or enjoying the stunning view of Nha Trang Bay at night.
What the best things to do in Nhatrang:  Visiting Long Son Tu pagoda
Moving wonderful landscapes, Long Son Tu will be a dramatic destination; especially, for who love spiritual tourism. This striking pagoda was founded in the late 19th century. The entrance and roofs are decorated with mosaic dragons constructed of glass and ceramic tile while the main sanctuary is a hall adorned with modern interpretations of traditional motifs. Seeing overview, Long Son pagoda has favorable terrain, it was built on a high land area with cool weather and green trees. It is beside the crowded streets but keeps the gloominess and silence. Coming here, tourists will get feeling of peace and comfort.
What the best things to do in Nhatrang: Shopping at Dam market
To finish the trip, tourists should go to Dam market, Nha Trang where they can buy local food or souvenirs for their family and friends. Dam, situated on the centre of city with beautiful architecture, is the biggest market in Nha Trang. Dam market sells a variety of local products from dried shrimp, soaked squid, seaweed to dried sea horses, sea cucumbers, shark fin,…etc
What the best things to do in Nhatrang: Enjoy the fresh sea food
Being a coastal city and the capital of Khanh Hoa province on the South Central Coast of the country. Nha Trang is not only famous for the pristine beaches and excellent scuba diving, but also for its special delicacies.. Tourists can enjoy fresh sea food during time here. It should be recommended some very delicious food that tourists should not miss out on while traveling to Nha Trang. When mentioning Nha Trang cuisines, tourists definitely cannot neglect grilled fermented pork roll, also known as Ninh Hoa's or Nha Trang's fermented pork roll. We can eat fermented pork roll fresh (nem chua") or grilled ("nem nuong"). Tourists also taste Lac Canh's grilled beef. To make perfect  grilled beef lies on the recipe of mixing beef with honey and more than ten kinds of spices and customers are free to grill the beef and enjoy the dish in their own way. When coming to Hon Tam island, tourists drop in fishing village and choose fresh sea food which is raised in cage under the sea by their own hand. After that, tourist will sail to nearby restaurant by ferry where sea food will be immediately prepared and cooked.
After all, it does not seem difficult to find that Nha Trang is one of the most charming and attractive destinations in Vietnam. A trip to Nha Trang will bring good experiences to tourists.
Tours in Nha Trang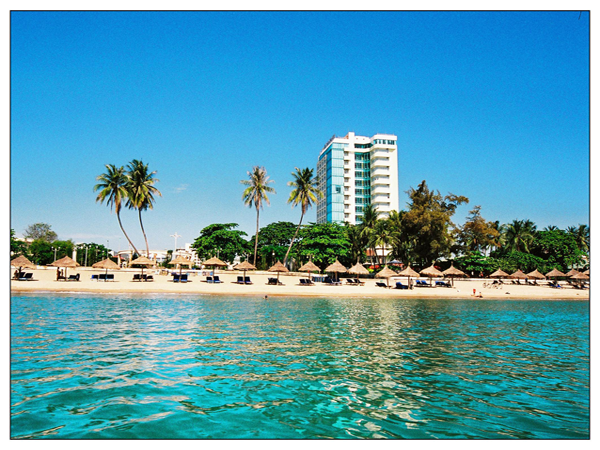 Nha Trang was called Pearl of the Orient is the famous place to enjoy your vacation. Looking from high, Nha Trang beach was curved like a crescent silver embrace turquoise Bay. There is called the neverland in Vietnam because their beauty natural.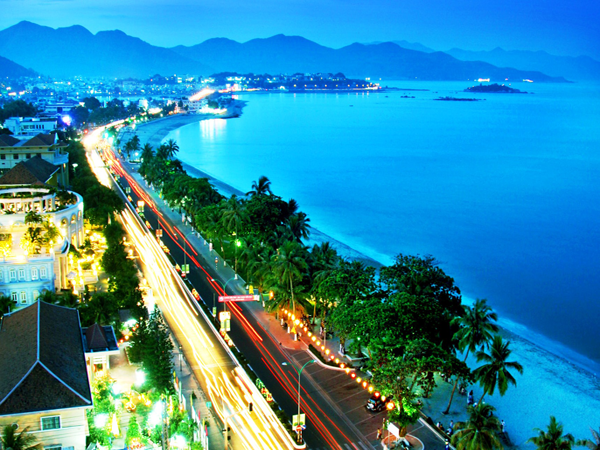 Vietnam is well-known of beaches with 2000 miles of coastline. there are plenty of places from North to South you can put the towel down and enjoy your leisure time in beaches. This suggestion we make for people who are fan of beautiful beach and combine with culture destinations along Vietnam.
if you are planing your holiday in beautiful beaches in Vietnam, please contact our local expert at sales@travelsense.asia to get the Best Deals Expert Advice!