Con Dao is a special place in Vietnam that has a great makeover: from  "a hell on earth" in the past to a pristine island paradise. The island attract foreign tourists thanks to its beautiful natural scenery of the sea and island. Let's take a look at 5 sightseeings in Con Dao island!
Hang Duong Cemetery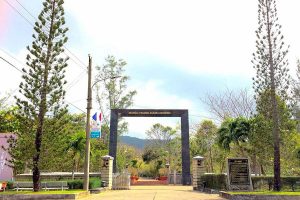 The most famous and sacred place in Con Dao that many tourists visit when coming to Con Dao is Hang Duong cemetery. Here is located the grave of Vo Thi Sau – a young lady, who is one of the most well-known revolutionary fighters and many other Vietnamese soldiers.
Con Dao Prisons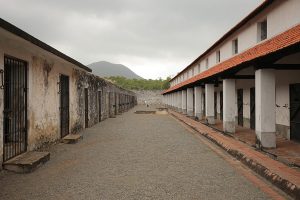 This is where local people call "a hell on earth". Con Dao prisons has a dark past. The French colonist built this to torture and murder many Vietnamese revolutionaries. Resources were cramped, with up to 200 prisoners being imprisoned within 1500 square meters.
Con Dao National Park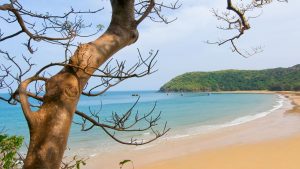 If you want to explore the beautiful and wild nature of the  island, let's visit Con Dao National Park. This is a hidden gem in Con Dao island. The nature reserve is abundant with various flora and fauna. The park offer many hiking and trekking options.
Bay Canh island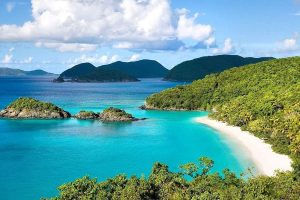 From the main island, you can join a boat tour to smaller islands nearby. The most famous one is Bay Canh island. This place are renown as the best place to see sea turtles laying eggs in Con Dao.
Dam Tram Beach
Con Dao island has many stunning beaches. Among these Dam Tram Beach is the most famous beach due to its location which is close to the airport. Here you can catch the moment when plane is prepared to landing.
We hope that you're inspired to visit Con Dao Islands and visit these incredible attractions. Today it is more convenient to reach Con Dao by speedboat from Soc Trang, Vung Tau, Can Tho or flight from Hanoi, Da Nang (Bamboo Airways) or Ho Chi Minh city (Bamboo Airways and VASCO).