Vietnam is a hospitable and nice country with lots of natural beauty. Once you come to Vietnam, especially Southern Vietnam, you will be attracted by beautiful beaches, farms with lots of flowers and fruits, many floating markets on rivers where almost people live on the boat… All of them are so Vietnam. Were you excited yet? Let's find out some South Vietnam tourist attractions that you must try to visit them when you come here.
Saigon (Ho Chi Minh City)
Located in the South, Saigon is the biggest city in Vietnam. It is not only a economic city but also has many cultural traditions. As a young city but Saigon has built lots of buildings and has a diverse culture. Duc Ba Church – one of the first Catholic churches in Saigon, built by the French in the Indochina war. As you can see in the photo, it is an ancient architecture and so majestic.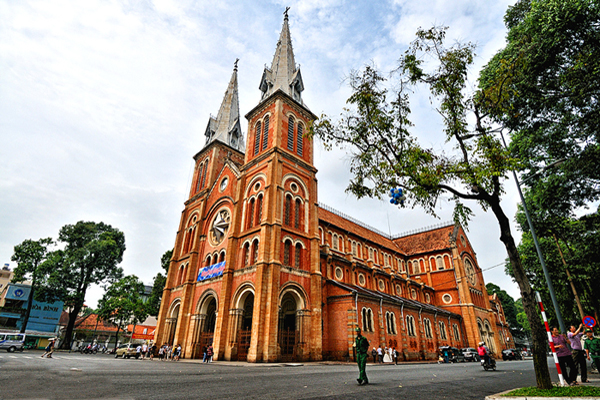 Dinh Doc Lap is also a historical architecture in Saigon. Located in a campus of 12 hectares of shady trees on Nam Ky Khoi Nghia Street, it is a wonderful building with full of facilities, lotus pond, 3 main floors and many rooms. In the 60s, this is the largest-scale and highest costs construction of the Southern Vietnam (about 150.000 golds).
Born in peace and only know wars through books, that's why you should spend a weekend to come up with Cu Chi, as a way to learn more about history of Vietnam. From the center of Ho Chi Minh City about 70 km, you can go to Cu Chi Tunnels by motorbike, hire a car, but the cheapest is by bus. Welcome you is a triple gate likes a village hall. Memorial temple of soldiers who fought and sacrificed in the land of Sai Gon – Gia Dinh in two wars of resistance against the French and American, so when step inside, you'll find an open space, peaceful, sacred and monumental. Tunnels system is about 200 kilometers long but only a few are opened for visitors, with the extended tunnels for easy travel and lamps are lit as well. However, visitors who want to explore the tunnels still cannot avoid having to weave through the heat and dark tunnels, with suffocated and oppresive feeling, but it will be the most memorable experiences in the future.
Vietnam's main religion is Buddhism. Let's find out Giac Lam Pagoda, also called Cam Son, Son Can or Cam Dem. This is one of the oldest pagodas in Saigon. Giac Lam Pagoda has an architecture consists of three interconnecting horizontal blocks (excluding outbuildings). Many people come here to admire the impression of this architecture. "This is one of the witnesses of the historic part of Vietnam that you must certainly visit" – said by a foreign traveller.
In Saigon, the Chineses live in District 5, parts of District 10, District 11 and District 6. They built up the streets with the architecture has specific characteristics of them. The activities and trading center of Chinese is Cho Lon area, also called China town. Cho Lon area includes famous markets trading many different items such as Binh Tay Market sells dried seafood, abalone, shark fin, fish bubbles, needles, mushrooms,…, Soai Kinh Lam Market sells satin, silk, brocade, chiffon,… Each street sells a featured item that just mention it, you will know where it's sold. Besides, Chinese cuisines in this area are also very rich and diverse. You can enjoy a well-known dish of Chinese, such as roast duck, roast pork, duck noodles, ravioli soup…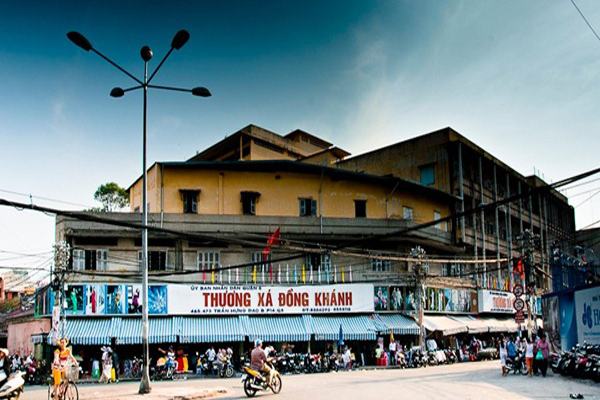 Ben Thanh Market is the oldest market in Southern Vietnam, likes Dong Xuan Market in Hanoi Capital. The image of South door of the market is seen as a symbol of Saigon. This market is a very large place with the area is about 13.000 square meters and sells everything with the cheap price. If you want to buy some Vietnamese foods or souvenirs for family and friends, you can visit this shopping paradise in Saigon.
The unique cuisines of Vietnam are always a topic that make foreigners interested and want to experience. The food in Saigon is considered delicious and plentiful. Flavors between dishes on the sidewalk and in restaurants don't have too much difference. For drinks, Vietnamese coffee is rated as "a certain obsession you must try." by travellers. Many people at the first time are not familiar with the milk coffee that tastes too sweet, but they were "addicted" to this drink after enjoying a few times.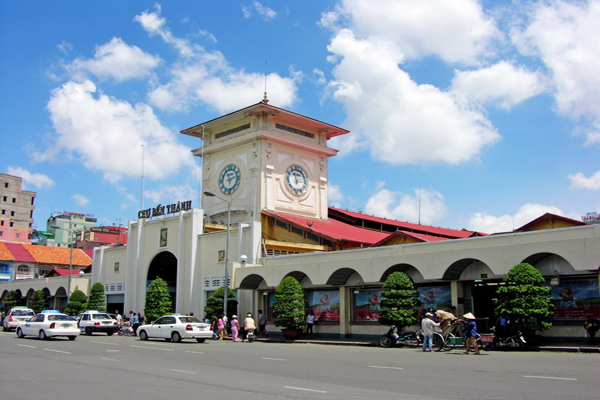 Phu Quoc Island
Phu Quoc is called Dao Ngoc, it is the biggest island in Vietnam, a pearl of Vietnam. It has so much places to visit and spend your vacation.
At first, beaches in here are just like paradises. Bai Sao is one of the most beautiful beaches in Phu Quoc. It is located above the South Island, from Duong Dong town about 30km. It owns white and smooth sand over 7 kilometers long. If you like to go to Bai Sao Beach, you should hire a taxi or go from the An Thoi direction. The road is small but not dusty. In summer, Bai Sao tourist is very crowded so if you wanna go to the beach, you should go early, otherwise you will have no place and hammocks.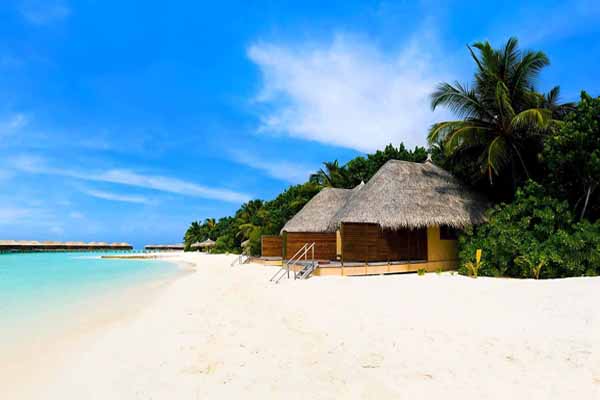 For people who love plant, Phu Quoc Island has famous pepper gardens. The area planted especially is Khu Tuong, from the North of Duong Dong town about 15km. People in here always welcome you to visit their silky green pepper plants. Visiting finished you can buy some dried pepper for relatives as gifts.
It's adventure time with Suoi Da Ngon. With 7 waterfalls, Suoi Da Ngon is majestic and ravishingly beautiful still is a secret for travelers interested in exploring and adventure. Another great point is Suoi Da Ngon has water source all over year by year with charming sceneries. But from November to April is a perfect time, cause rainy season can make rocks slippery and this is not safe.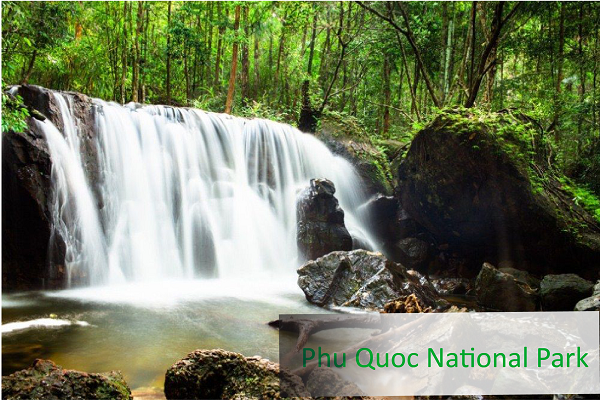 Do you know "nuoc mam" of Vietnam? It is a kind of spices, only have in Vietnam. Let's visit the barrel production of "nuoc mam" to learn traditional methods to create the taste of the famous Phu Quoc "nuoc mam". Guests can buy "nuoc mam" in the workshop. Phu Quoc Island has over 100 barrels production of "nuoc mam" in process and produce hundreds of thousands of liters of "nuoc mam" each year only by the traditional way of the island more than 100 years.
Da Lat
Da Lat is a capital of Lam Dong Province in Vietnam. Just like Love Paradise, Da Lat is a romantic city. It is also called Flowers City in Vietnam. Having a pleasant weather, the air is always fresh in here.
Maybe this is a wonderful place for women who usually love flowers. If you come here, you should visit the Valley of Love or Da Lat City Flowers Garden. When stepping off the bus you can see the first surprise is that the entrance is designed by thousands colorful of flower pots. Another great point is that visitors cannot ignore the orchids gardens area. Orchids in Da Lat are grown by culturing tissues method, attract travellers by many colors and types. If you want to buy seeds for planting, the sellers here will guide you how to take care to have the most beautiful flowers.
Beside, Da Lat has some amazing waterfall, especially Datanla Waterfall, located between Prenn Moutain Pass, from Da Lat City about 5 km. Datanla welcomes visitors with 7 floors majestic waterfall. Clear water stream flows through Granite Mountain then falls down on huge rocks, looming the rainbow spectacularly. Come to Datanla, visitors can walk or try feeling the system chutes with the length of 1,000 meters snaking around the mountain slopes.
Yeah, I know. Da Lat is on Tay Nguyen Plateau and of course we have mountains for you to conquer. In here we have Lang Biang Mountain, located in Lac Duong District, from the center of Da Lat City about 12km. Topography of Langbiang is suited for excursions to find a little bit cold weather of the mountainous region. You can camp overnight at the foot of the mountain, gathered around the fire with jars of wine, listen to the song to sing along with the sound of traditional instruments of Lach people. They eat, drink, sing and dance all night.
Mekong delta
Not having an exquisite beauty as any urban area, without scenic wonders, but with the mellow, rustic beauty, Mekong Delta is also sexy enough for anyone who loves nature, loves exploring and looking for peaceful place far away from the noisy city. Weather and climate in the Mekong Delta is very suitable for a picnic trip. You can walk in the gardens, visit the luxuriant fruit gardens, gather or eat fruits in the garden as more as you want, or perhaps having a walk in the green fields, the places are in the harvest.

Floating markets is a characteristic culture of Mekong delta. The most famous floating market is Cai Rang Floating market in Can Tho Province. Cai Rang Floating market is located on Cai Rang river, near Cai Rang Bridge, from the center of Can Tho City about 6 km by land and 30 minutes if you go by boat from Ninh Kieu Landing Stage. Like other floating markets in the Mekong Delta, the market was formed to meet the needs of sale, barter when traffic by land hadn't developed yet. Today, though traffic network by land has developed widely but Cai Rang Floating market still persists and grows as a culture of this area. The unique feature of Cai Rang Floating market is specialized in selling all kinds of fruit, specialties of the Mekong delta. The Market acts busily from dawn with a variety of large and small boats. You should wake up early to visit floating markets on the Mekong Delta.
From Ho Chi Minh City about 70km, located between Tien River flows through Ben Tre and Tien Giang Province, Tu Linh four islands group includes: Dragon Island, Unicorn Island (also called Thoi Son), Turtle Island and Phoenix Island (also known as Con Dao Dua), of which Unicorn and Turtle Islands is the largest islands that are popular for tourists.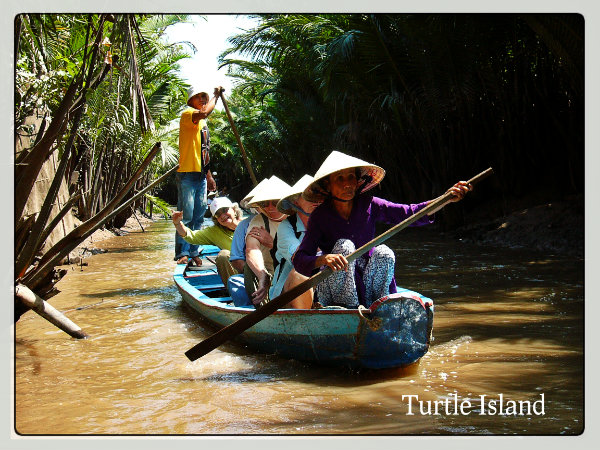 You can go on Tien River by motorboat or rowing boat in the canals to visit coconut candy production facility and see coconut candy production process, then go on a carriage to visit orchards, stop next to the house is thatched with coconut leaves, sitting on the bamboo chair to enjoy tea with honey, tropical fruit jam and listen to traditional music. Alternatively, you can sit on the boat, pass through the green canal to explore the lifes of people in here. Unicorn Island is the largest of the Tu Linh four-islands on Tien River. It has winding and snaking canals, two sides cover with coconuts and corks, the tender image of a girl in her "ba ba" shirt, conical hat, skillful sailing … All making up the own beauty of the South West area. Contrary to Unicorn Island, Turtle Island is the smallest island. The attractive point in Turle Island is still retainning wild feature with many orchards are planted in rows, it looked very nice. Under the trees, you can lying on a hammock, swinging with the wind.
Visiting Mekong Delta, you also have a chance to enjoy some amazing cuisines in here. In Soc Trang we have Pia cake, which is made from durian mostly, the famous coconut candy in Ben Tre, custard-apple candy,… you can buy some for friends and family to let them taste a little flavor of Vietnam.
"Wow! Southern Vietnam is so amazing" I think you might utter like that ! Cause the fact that we really worth it. Come to us, and don't forget to visit some South Vietnam tourists attractions I've just listed above. We always welcome you, dear 🙂