Vietnam is famous for many wild jungles, terrace fields, fantastic street food, white sandy beaches, long coastal lines, so it is the best holiday destinations in Vietnam. Especially, in February, we will list the suitable places for you.
The North Vietnam
Discover the ancient Hanoi
Hanoi is the capital of Vietnam, where you can find the ancient sites from many decades ago. Besides, Old Quarter is one of the most famous destinations for the tourists both domestically and internationally. It is obvious that with many narrow crowded roads as well as houses lying along the side, Hanoi Old Quarter is very alluring and lively in the visitors' eyes. In Hanoi, you can visit many attractive sites, including:
Ho Chi Minh Mausoleum which is the final resting place of Ho Chi Minh. He is the most iconic, popular leader, president of Vietnam, known to his people as 'Uncle Ho'. His body is preserved in this mausoleum in a glass case in central Hanoi (Ba Dinh District). For travelers, a trip to Uncle Ho's final resting place will be an extraordinary experience as it's not just the average attraction; it's a part of a Vietnamese unique history.
Temple of Literature – the first university in Vietnam and e is often cited as one of Hanoi's most picturesque tourist attractions of Hanoi city. Originally built as a university in many years ago dedicated to Confucius, scholars, sages. The temperature is well preserved and is a superb example of the traditional-style Vietnamese architecture.
Vietnam Museum of Ethnology: You can see the most recent yet probably the largest and the most interesting Museum in Vietnam. The Museum comes out of the recognition that Vietnam is a multi-ethnic country and that more attention should be paid to promote socio-cultural diversity.
Halong bay – the magnificent site of Vietnam
Halong Bay is located in Quang Ninh province, is a beautiful natural wonder in the northern Vietnam and near the Chinese border and is the best holiday destinations in Vietnam. The Bay is dotted with 1,600 limestone islands and islets and it covers an area of over 1,500 sqkm. This area was declared a UNESCO World Heritage Site in 1994. It is the fact that Halong Bay features a wide range of biodiversity. On the other hand, the surrealistic scenery has indeed featured in magnificent movies.
The best way to get to Halong City from Hanoi City is by car, minibus or bus which is 170km away (about 3.5 hours driving). If your budget is not a problem, an hour-long helicopter transfer is available and you can see the bay from above, this is the special moment in Vietnam. Moreover, you should spend at least 1 night staying overnight on the cruise in order to enjoy the best atmosphere here.
Sapa – the town in the highland region
Move to the Northwest Vietnam, you will enjoy another corner of Vietnam. Sapa is located in Lao Cai province, which is far about 300km from Hanoi City. It is one of the most breathtaking hill stations which reflects the signature of French architecture as well as the colorful hill tribal cultures. Sapa is also home to stunning mountain landscapes, the verdant rice terraces fields, unique stilt villages and Indochina peak – Fansipan mountain. The best time to visit Sapa is from September to April.
In Sapa, you can book a trekking tour (with some level: light trekking, medium trekking, hard trekking). there are some famous villages like Ma Tra, Ta Phin, Cat Cat, Lao Chai, Ta Van, Su Pan, Y Linh Ho… Each village has a unique culture. If your time is not a problem, you can discover all. Besides, there are a lot of highlight destinations of the Sapa light ancient church, Silver waterfall, Ham Rong mountain, Fansipan peak,…
You can go to Sapa by sleeping bus or night train, it will take 5.5-6 hours by bus or 8 hours by train.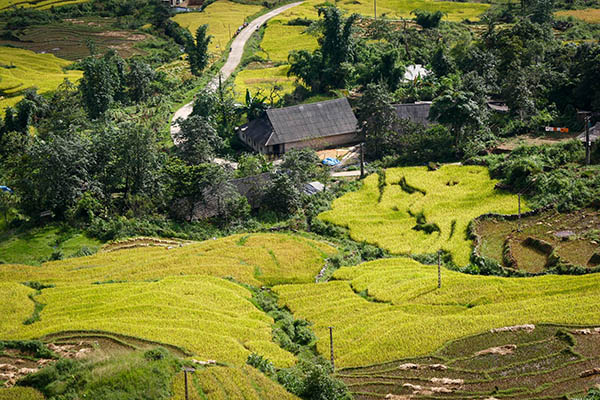 Ninh Binh – Halong on land
Ninh Binh is also the highlight destination in Vietnam with the oldest national park of Vietnam, Cuc Phuong National Park, which is located 100km from Hanoi, with the very wide range of species, including flowers and animals. On the one hand, it is one of the best places for hiking, enjoy the fresh air, natural scenes that city life never offer.
On the other hand, you will visit the highlight sites here like:
Bai Dinh pagoda area is another treasure of the province, with a complex of the pagoda, park, car parking area, and lake system; it is so much easier for visitors to go here.
Trang An: The beautiful scenery is given as a natural gift. Trang An landscape includes the winding mountain ranges surrounding the water flow of the natural streams, creating countless beautiful with some mysterious caves. You will sit on a boat, discover the caves around and silently watch rice fields on sides of streams. An extremely beautiful natural space open itself will fade out before your eyes
The Central
Hue – royal city in Vietnam
Hue is renowned as the most royal city in Vietnam. It has enough charm and romantic to keep you staying as long as you can.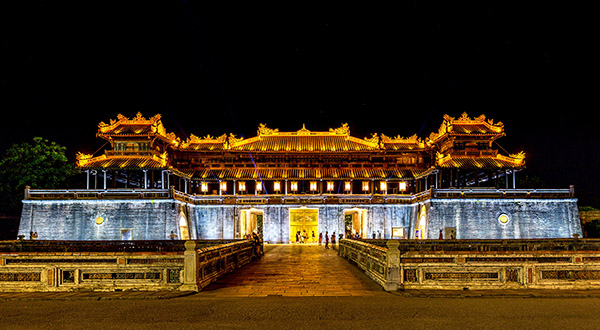 It is located on the bank of Song Huong- Perfume River, which is far about 700 km from southern Hanoi and 1100 km from northern Ho Chi Minh City and only some miles from the coastline. Not until 1945 was Hue national capital, the political, cultural, religious center of Vietnam under the control of Nguyen Dynasty. Most famous for its historic values and Hue had been recognized as one of World Heritage Sites by UNESCO.
The best places to visit Hue are Hue citadel, emperors tombs such as Minh Mang, Khai Dinh, Tu Duc, Dong Khanh and some pagodas like Tu Dam, Tu Hieu, Huyen Khong.
You should spend at least 1 – 2 nights to visit Hue
Hoi An – old town exploration
Hoi An is the Vietnam's most atmospheric town in the world. On the other hand, it also becomes a major part, it boasts grand architecture and beguiling riverside setting that befits its heritage.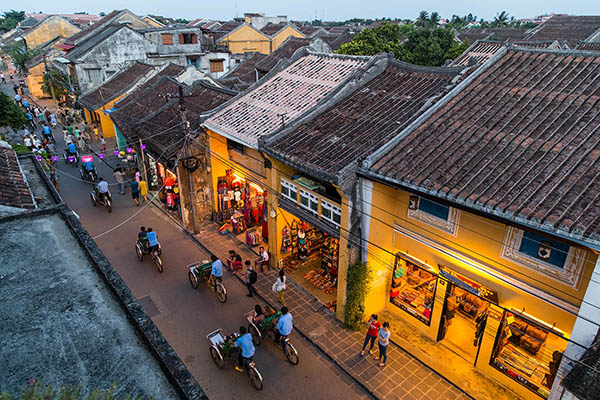 Especially, Hoi An comprises the unique centuries-old Buddhist pagodas, colonial shophouses, temples, old house that are set within the popular areas of the Ancient Town and Riversides. When there was a prominent Vietnamese trading port between the 15th century and 19th century, the town and the riverside of Hoi An City were declared a UNESCO World Heritage Site because of its well-preserved mix of Vietnamese, Chinese, Japanese, and French design.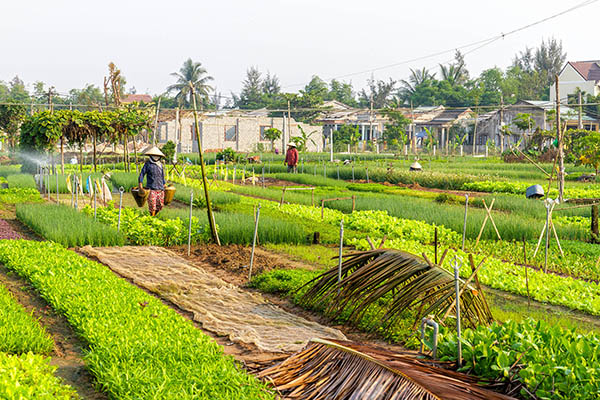 Offering sightseeing chances you won't find in another city in Vietnam and the best part is that its attractions are easily accessible on foot or cyclo thanks to its pedestrian-friendly streets. However, if you need to visit beyond Hoi An Ancient Town, there are many local villages like Tra Que village and pristine beaches like Cua Dai, An Bang that is less than an hour away.
The Southern Vietnam
Coming to the southern Vietnam, you will discover Vietnam in other sides.
Ho Chi Minh City – the dynamic city of Vietnam
Nowadays, Ho Chi Minh City (known as Saigon), is Vietnam in high gear. Traveling to Ho Chi Minh City, you will be introduced to the dramatic matching of the old and the new culture, architecture with the dynamic metropolis of skyscrapers, the traffic juxtaposed and the wealth of ancient temples as well as the traditional markets.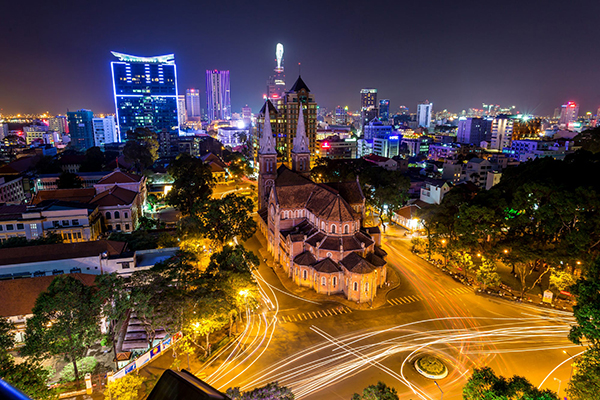 Whether you're traveling to Ho Chi Minh City for a quick stop and visit other regions of Vietnam or are planning a visit to the city exclusively. You should be won over the city's frenetic energy and the many local gems just waiting to be discovered.
Mekong Delta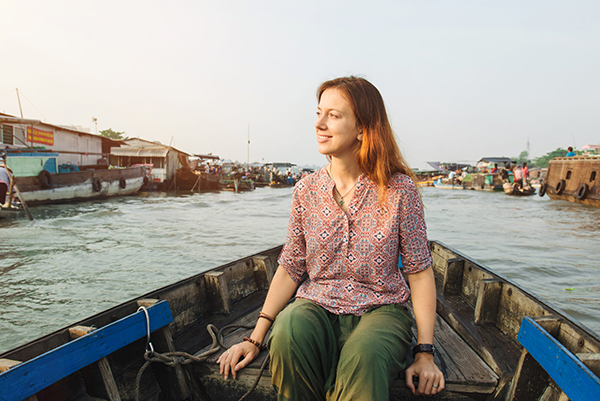 Far from Ho Chi Minh City about 70km to the south, Mekong Delta is very potential in tourism. It is original and unique form all other parts of Vietnam. It also has a pleasant tropical monsoonal climate, including two seasons around the year: dry and rainy. On the one hand, dry season runs from November through April/May with an average temperature around 28 °C. On the other hand, the rainy season from May to October each year.
Those highlights above are the best holiday destinations in Vietnam. It will help you to discover Vietnam in many aspects, both the stunning landscapes, the cultures, and the hospitality of local people.