Vietnam is one of the beautiful countries in the world, which owns many travel destinations with a historical construction. One plus point for tourist is that visiting Vietnam in December is the golden time by the clear sky and the gentle wind. Why you should come to Vietnam in December? Actually, these reason is not only the famous holidays such as Merry Christmas, New Year but also the convenient weather for travellers. The temperature changes from the North area to South area with the slightly decreased 3-5 degree Celsius and one cannot realize that they are in a tropical country anymore. No doubts, this article will be guided for you the best things what to pack for Vietnam in December for the first time visiting this country.
What to Pack for Vietnam in December?
1. Clothing suggestions
North area:
Clothes as needed, but you should definitely bring a warm high-collar pullover. When you go to North Vietnam in the winter season, make sure to bring more warm stuff and a raincoat. Hanoi's weather in December is mostly what the locals call "rain dust" – very thin rain the whole day with temperatures around 10-18 Degree Celsius. Surprisingly, Moc Chau and Sapa are the hottest destinations in winter holidays because of its awesome weather. These places will appear rain, drizzle and snow so they are convenient for trekking and discovering the mountain area. Therefore, tourist needs some layers of warm & light clothing a torchlight, hand towel & toiletries, jacket and winter accessory.
South area:
Ho Chi Minh City enjoys the warm weather in December with temperature ranging from 22 to 28 Degree Celsius so it is hotter than the North area. You will want lightweight linen pants, cotton dresses, and skirts.  If you forgot them, you can buy clothing there and refer the other article uploaded in our website. Be prepared for adverse weather conditions. Carry a hat and sunglasses with UV protection.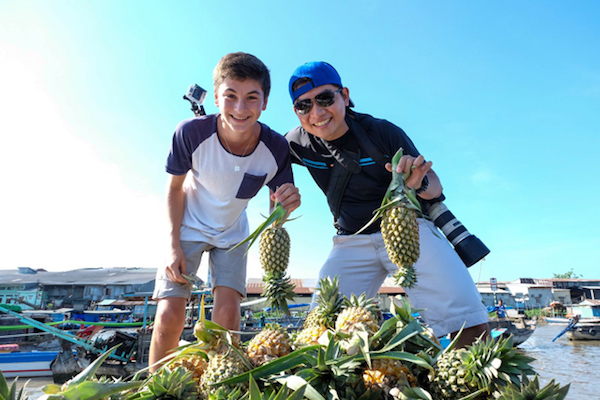 Bring shoes to be easy outdoor activities. Hanoi and other cities in Vietnam are very conducive to walking, once you get past the occasional motorbike driver on the sidewalk. You may walk several kilometers in the walking streets so you need to bring activity based shoes. Many foreigners can forget to carry that shoes. No doubts, you can come to store in Vietnam and choose your shoe size.
2. Luggage and bags
Due to the limitation of space on motor coach transfers, you'll be restricted to one piece of checked luggage and one carry-on per person.  A backpack might be more useful than a suitcase, especially if you are checking several places out to find the cheapest hotel. Be careful with how you choose your daypack with a bag that sits close to your body. This is advisable as thieves can cut the straps and take your bag before you even realize what has happened.
We strongly urge you to pack in your carry-on suitcase at least one full change of clothes, your camera gear, all medications, changes of socks and underwear, your important travel documents, and other relevant items, in the position your checked bags are delayed. The digital camera and important papers are put in plastic bags to protect them from dirt and moisture.
3. Devices
Devices are the best things what to pack for Vietnam, which include camera, mobile phone and backup charger. Foreigners should bring their phone to travel because it gives you some necessaries during the trip. When you are landing at the airport, let's buy a Vietnamese pre-paid Sim card to contact to your friend and family to avoid misleading. Moreover, users completely download some essential apps demanded in the traveling such as Grab taxi, brand tour app, editing photo apps, weather forecast and so on. Clearly, you can search the predictable weather in the app during some days you come to Vietnam to bring clothes to be suitable with that.  Otherwise, you can bring your mobile phone and traveling notebook to search more clearly the information about the culture in each of the regions before traveling to these destinations. For instance, when tourist tends to visit Sapa focusing on many nations such as Hmong, Thai,…, which is leading to be attractive the curiosity of travelers. Therefore, the backup charger is also a necessary tool when your device is out of batteries. If you erase from your mind, no doubts, phone chargers are available for providing to customers with normal price.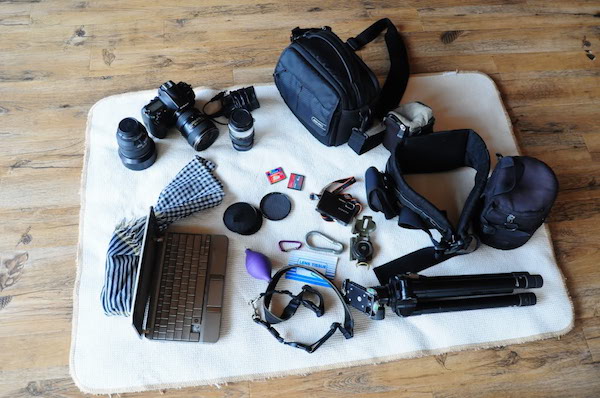 Secondly, as you know, with the tons of surreal natural sceneries and breathtaking landmarks in this oriental location, digital camera will be a shame to go home without a single proof of its amazing beauty. We recommend that you bring along a quality point and shoot cam over DSLR units because the user is easier to carry and keep, quite useful as you travel across rainforests and rugged terrains. However, don't worry if you forget camera, you can use your phone to save the interesting moments.
4. Necessary items
Firstly, other helpful items to bring with your tour to Vietnam can be listed including money and ATMs card. You need to prepare enough the money to pay many costs such as hotels, foods, tickets, transportation, shopping. Especially, let's keep the cash with you as many stores and restaurants only take cash. However, they will often add a surcharge of 2-3% on top of the international transaction fees so you will incur through your credit card company. ATMs card is very useful when your money is out of.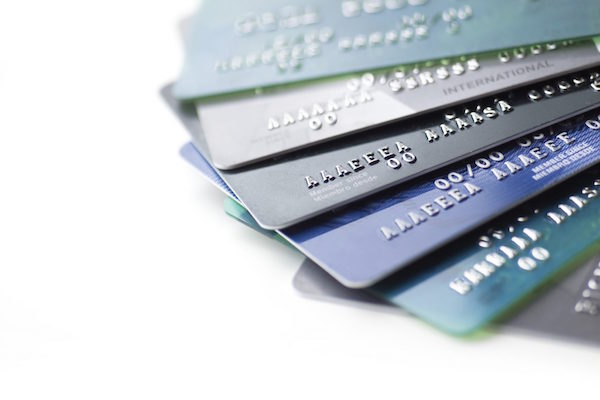 Secondly, foreigners going to Vietnam should bring medicine. Although Vietnam is developing healthcare system, most of the hospital constructed with high quality and good service concentrate on big cities like Hanoi and Ho Chi Minh City, while in country areas ones can encounter a variety of health risks and inadequate medical care. Therefore, if you visit the mountains and wild beaches such as Fansipan, Quan Lan island…, you need to bring the necessary. In addition, Vietnam has the typical weather of tropical monsoon climate so you should bring sun protection cream to avoid the sunshine.
Thirdly, when someone travels to foreign countries, they should carry proper information. Visa and passport are the most important things when you come to Vietnam and come back your country. One advice for you is keeping photocopies or scanned copies of your passport and visa without the originals in a suitcase to avoid the loss. Otherwise, travel books can be invaluable here for important information about hospitals, money, embassies and more. You should keep in mind the latest edition of a travel book is usually a year out of date so locations and phone number for hotels, restaurants, and stores may change.
Summary, this article brings to foreigners the best things what to pack for Vietnam in December. All of these are our suggestions for you, if you have doubts about something, let's contact with us to deal with the problems.

Experience with us: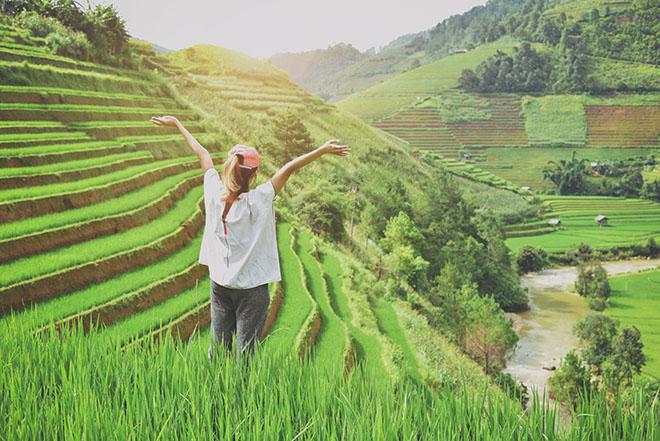 Essential North Package 7 Days 6 Nights
A fulfilling discovery of all Northern Vietnam signatures within a week is totally possible – with this tour. The package offers you a diverse experience of various attractive destinations in the area, from a tranquil mountainous Sapa to the splendid Lan Ha Bay, which will ensure both your natural and cultural exploration.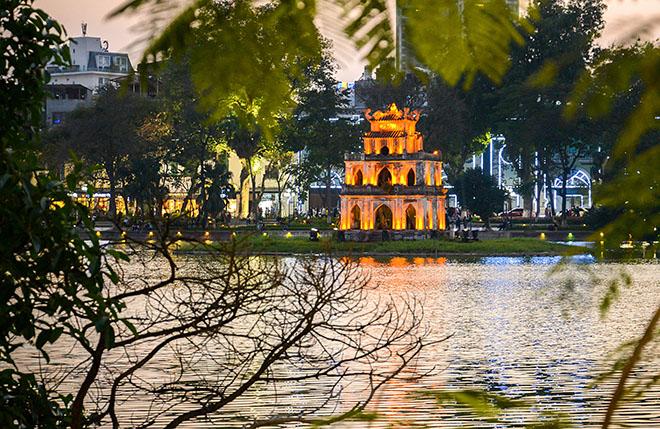 Vietnam Highlights Package 10 Days 9 Nights
The most popular destinations in Vietnam with all the highlights — all in Vietnam itinerary 10 days. Discover Hanoi with many foods, structure architecture and the stunningly beautiful UNESCO World Heritage Site of Halong Bay. Moving to culturally-rich Hue then spend time in incomparable and lovely Hoi An – one of the world's most charming towns. Finish the comprehensive Vietnam highlights tours in the South after Floating through the lush Mekong Delta, seeing vibrant Ho Chi Minh City. With same destinations in itinerary but you can start this trip from Hanoi or Ho Chi Minh city.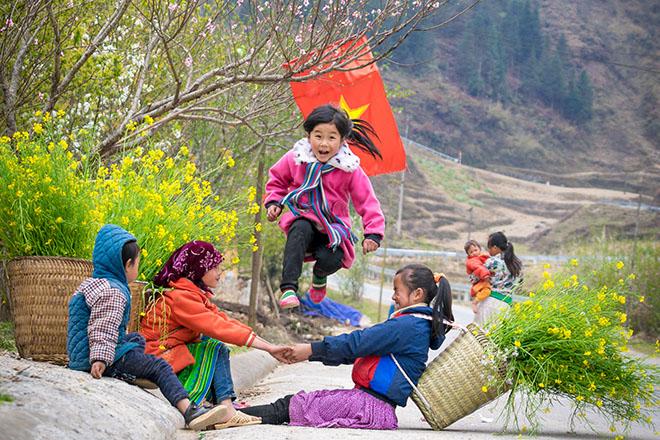 Family Tour in Vietnam 11 Days 10 Nights
Looking for a memorable family trip that may bond every member together? This package will surely help you make a special family gathering. With various places of interest on tour, from the World's wonder – Ha Long Bay to the culture-rich Mekong Delta, you and your family will have such diverse experience that can satisfy everyone's expectation.
Or more Vietnam tour packages.