Undoubtedly, Sapa is one of the most gorgeous and unique places in Indochina. Do you like Terraced rice fields, ancient traditions, impressive mountains, unforgettable treks, lush vegetation, natural wildlife…? Let's discover with us this fantastic region by trekking through small villages like Cat Cat, Ta Van, and Ta Phin. Not only that, you completely approach the ethnic people with particular lifestyles and know ethnic people's habits, customs, and culture. Don't miss the opportunity to explore this superb land!
Of course, Sapa is culturally rich with different hill tribe minorities, the high mountains, rice fields and breathtaking views! And let's read this article in order to reply the question what to do in Sapa for 2 days.
Trekking several famous villages
Sapa is known as the region owns many stunning areas for hiking through lush mountain valleys to the remote villages of different minorities.
Cat Cat village
Cat Cat is the old village of ethnic groups which attracts tourists from all over the world for its distinctive customs and practices. After approaching the foot of the mountain by the motorbike or by car, you can walk to Cat Cat Village and its nearby hills provide an opportunity to see farms and techniques used by the people in the area. Cat Cat village is home of the Black H'mong people, who is famous for its brocade weaving craft as well as its gold and silver jewelry making. Actually, we believe that this is a good opportunity to purchase some traditional souvenirs and handicrafts right from the craftsmen such as twisting flax and weaving fabric.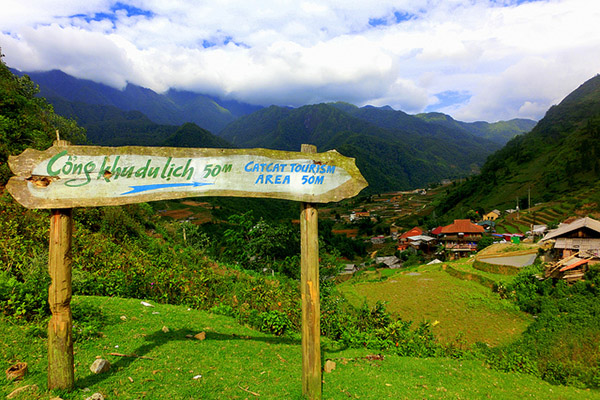 Shin Chai village
Shin Chai is a community village, where allows you for cultural acclimatization. The host family always use almost their time to make textile weaving and dying and they are willing to teach tourists how to make textile and explain the names and function of the local flora. Shin Chai is a village of the Red Dao ethnic people, where is special with the colorful clothes. There will be the opportunity to participate in the village community, there will be a traditional sporting activity and tree planting.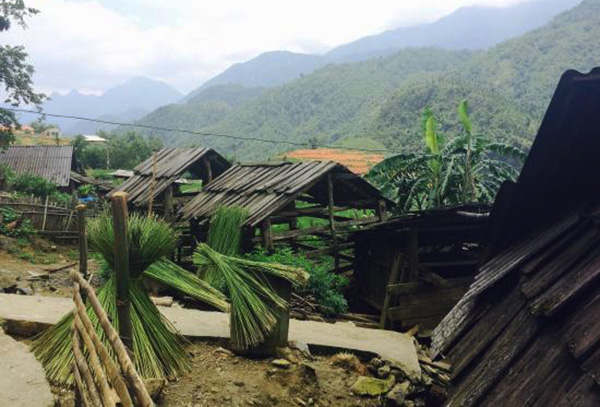 After coming back to Sapa town, you should walk around there. Town of Sapa is where ethnic minority people join together. They can exchange their farming products together such as rice, corn, fruits and display handicrafts and souvenirs to attract tourists. You will have a chance to discover the local of ethnic minority people by many stories as small children, can speak English pretty well with clear pronunciation.
Giang Ta Chai village
Another village in Sapa is Giang Ta Chai – one of the most attractive places, This village is the home of Red Dao so it has become of the interesting place to someone who wants to experience the colorful traditional customs. Besides, it is situated in the opposite to Muong Hoa stream and it was hidden by old trees and bamboo groves. Maybe you haven't yet known Red Dao is the second biggest ethnic group people in Sapa in Vietnam. Continuously, you will be attractive immediately by the traditional costumes of the local people; and most of those clothes are made from natural materials. One suggestion for you is overnight at homestay as you will have a chance to experience the lifestyle of Red Dao through their folk songs, traditional dances or their handicrafts.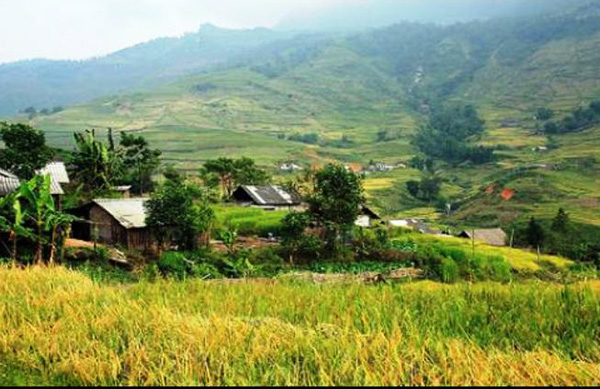 Ta Phin village
Visiting Ta Phin is one of the most popular activities in what to do in Sapa for 2 days. Firstly, passing the terraced rice fields then you will approach to Ta Phin. Ta Phin village is located in the Northeast of Sapa. Moreover, this village is bordered by mountain slopes with the rice terrace fields. There are two ethnic groups living in there including the Red Dao and the Black Mong. Therefore, it is this time for the tourists experience the unmixed cultural life of Black Hmong and Red Dzao minorities. You come to Ta Phin can find many distinctively hand-made brocades made by ethnic people. All of the products have numerous bright colors and patterns such as a bag, purse, skirt, and even backpack and coat.
Ta Van village
Ta Van village is a home of many Vietnam ethnic minorities live during a long time in harmony. You will visit the biggest valley which offers to the awesome landscape of the golden rice terrace field in Vietnam. A small group of ethnic people is Dzay people who live in Ta Van village. They still keep a rich and traditional culture. There are many delicious foods such as Bamboo cooked rice (Com Lam) cooked by sticky rice, five-colored "Xoi Nam Mau", chicken of Mong ethnic people, fruits… However, street foods are not cheap.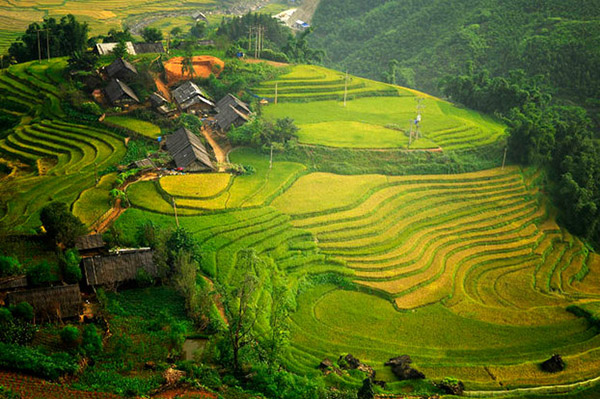 Muong Hoa Valley
Muong Hoa is known as the largest farmland for rice growing in SaPa, which is one of the most famous places for breathtaking scenery. This valley is located on two lines of the mountain – south-east of SaPa town. It is far from town about 14 kilometers. To approach Muong Hoa Valley, you can trek along Muong Hoa River. On the way, you can learn more about how is the rice cultivating. Muong Hoa valley is known as a valley with blooming of colorful flowers in a wide range of various beauties.
From afar, you can grace the rainwater follow dozens of streams downhill to the floor forming the Muong Hoa. Continuously, you follow across the small town and rice fields of the ethnic minority people of H'Mong, Dao, and many others. They have been working on the sloping land and living their own ways for hundreds of years.
Approaching the cultural of Sapa
Sapa is also the center where a few ethnic minorities groups such as Yao and Hmong trade, as they live in tribal villages in surrounding mountainous regions. Coming here, you discover the natural and historical wonders at the same time. You can also choose to stay a night or a few days at local home, living with ethnic people to understand more about their daily life, customs, gastronomy and even handicrafts and architecture as well.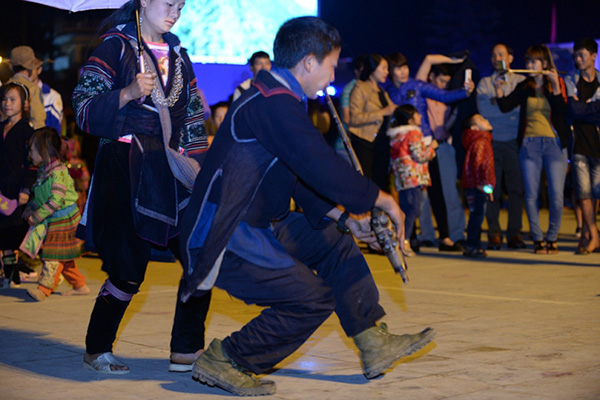 After long days of sleeping on the train and bus, trekking through forest and mountains, you can totally relax and enjoy Sapa's experience with a couple of hours soaking in the Jacuzzi. Medicinal herbs that can only be found in mountainous areas are carefully selected, mixed in a unique way for specific kind of illness, typically about 12-14 herbs for each herbal remedy and then boiled in 3 or 4 hours to extract the essence. Herbal bath will help reducing stress, tiredness, bringing peace of mind, releasing muscles, and total relaxation all over the body.
Enjoying the traditional foods
Trying almost traditional foods is also what to do in Sapa for 2 days. If you are seeking for special food, Sapa will not let you down. Both Vietnamese and western dishes are served widely in every restaurant and hotel in town. Moreover, there are great local foods sold in Sapa's wet market and along every street. Nothing is better than some hot barbecued chicken, pork, fish, mushroom and grilled eggs in the cool weather of Sapa. Besides, there are some specialties such as "thang co"- horse meat, five-color sticky rice, a local wine that also attract tourists. Thang Co is the traditional food of Hmong people and it has been cooked for hundreds of years. Thang Co is a traditional soup which has special tastes.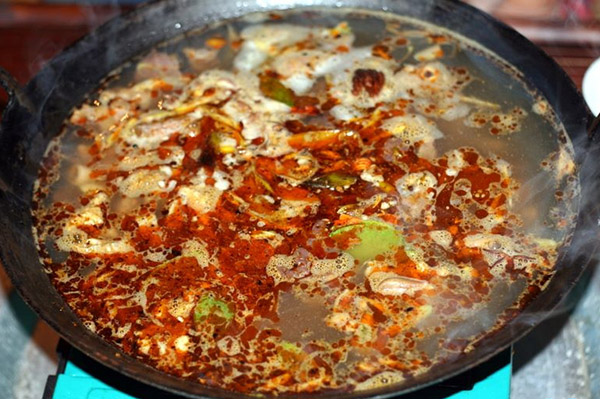 Next, Com Lam is a famous rice dish of the ethnic minority people, which cooked by sticky rice and grilled in the bamboo tubes. Sticky rice is put in a bamboo pipe and added some water. The bamboo chosen should be fresh and young.
Additionally, the small pig's weight is less than 10kg so that people can put into the baskets, even put in the armpits. Self-feeding on steep slopes and struggling with cold weather throughout the whole year have made this type of pig's meat more shriveled. There are many favorite traditional dishes processed from this pig. Its meat can be steamed, boiled, baked, stewed, and the taste is very delicious.