February is one of the best months to travel in Vietnam as it has not only a suitable temperature to get the outdoor activities but also been organized the most important holiday in this country. In order to get the best trip, you need to have enough prepared lists including visa, clothes, money and other necessary items. Travel Sense Asia will guide you what to pack for vietnam in February to make sure to bring the best to your trip in Vietnam. 
In Vietnam, February is the month of celebration and relaxation for Vietnamese as the most holiday – Lunar New Year is organized in this month. Tet holiday leads from the late January to mid-February, Vietnamese people make time for celebration through the month. Hence, you shouldn't miss an opportunity to get the experience in if you are invited to join one of the family's meals during this holiday. In tradition, Vietnamese try to pay off all debts before the New Year day and on the first day of the year, they give the best sounds to their family and friends in the next year.  
What to Pack for Vietnam in February?
Getting your passport and visa
The most crucial thing in your preparation is a passport or visa which are required for all foreigners visiting Vietnam. Of course, you don't have a passport or visa, you can't enter this country. The visas are issued by Vietnamese embassies. If you have any time, you can require your local post office to apply for one. Currently, a lot of people can get a visa by applying for one online through reliable websites like Vietnam-visa.com. Thus, you are rushed for time or do not want to send the passport away is to prepare visa on arrival. You need to wait 5-7 business days for the processing time vary from country to country. In general, you will have to submit your application, passport with two standard passport photos. Then you must pay the fee to apply for a visa. In fact, each of embassies and consulates will have different procedures so you can check what you need by visiting our Visa page. There are many private companies can get the agreements of government to collect passport and approval letter which allows you to enter by a flight in Vietnam. Later, you will receive the visa stamp upon entry to Vietnam Airport.
You must pay a small fee for your service in these agencies. From March 2018, you need to pay the stamping fee at the airport with 25 USD for single entry and 50 USD for multiple entries.
Check the weather and prepare clothes
In geography, Vietnam country is located in the tropical zone, with the top North region on the temperate zone. Thus, the climate of this country is not consistent throughout the region. You should know Vietnam has four seasons with different climates in each of location. February belongs to Winter season, so the temperatures drop to 12 to 22 degrees Celsius during the cool season. If you have a plan trekking Sapa, maybe the temperature drops to near 0 degrees Celsius. Depending on your itinerary, you should search the forecast before deciding what to wear. Vietnam country has three regions and the temperature of these are different.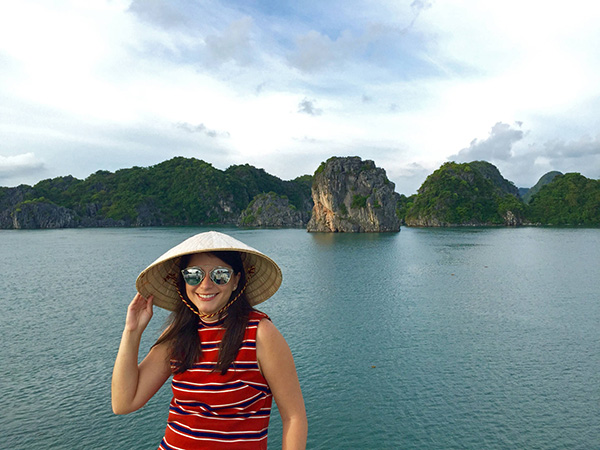 If you plan on traveling to any regions in Vietnam, you need to pay special attention to the weather patterns. The cold winter months last from November to March, it is dry. Northern Vietnam is the coldest region in the country, it can get quite cold and you will need to be prepared with warm clothes. If you like the warm, Southern Vietnam is the best choice to visit.
You should prepare the pack light and pack items. For clothes, to protect your skin breathe and keep from the sunshine, you bring the aim for layers – t-shirts, thin jumpers, baggy trousers, long skirts. Moreover, a hoodie is a better idea than just a fleece as most heat escapes from your head. Let's bring shoes to be easy outdoor activities. You will walk along the street so the soft shoes are necessary. Many foreigners can forget to carry these shoes. Don't worry about that, you can come to the store in Vietnam and choose your shoes.
Money
Before having a detailed trip, you should make a budget for the trip. Especially, the traveling cost in Vietnam is cheaper than other countries as the reasonable price of hotel, foods, transportation. The rule is that Hanoi and Ho Chi Minh City will be more expensive than smaller cities like Hue or Hoian and much more costly than the countryside area.
In Vietnam, foreigners can use both USD and Vietnamese Dong. US dollars are most commonly used for booking a tour, booking the transport, booking a hotel. Vietnamese Dong is used for all areas including more local enterprises like restaurants, bars, shops, and market stalls. There are many ATM case in the tourist areas, so the travelers can withdraw Dong from an ATM on arrival. If you have a choice between paying in Dong or Dollars, Dong usually works out cheaper.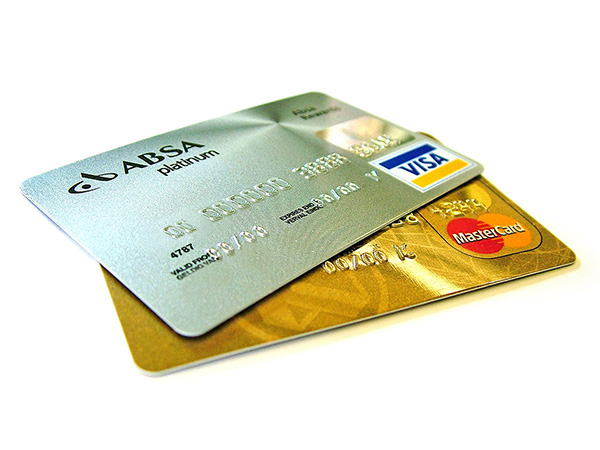 No doubts, many restaurants can accept both of US dollars and Vietnamese dong so you don't need exchange their money into Vietnam currency for convenience. In some of the shopping areas and hotels but you pay your money which is accepted. Foreign currency can be exchanged at any banks. You shouldn't exchange in the stores don't have the certificate in the currency. Besides, the airport is the ideal place to exchange currency because you can do it as soon as you arrive. Thus, you have just brought enough Vietnamese dong for the trip.
Especially, you need to pay the cash for any stores and restaurants requireonly cash. However, almost restaurants, hotels and stores will get more the surcharge of 2-3% of the transaction fees in your credit card. Thus, if you don't waste them, let's use ATM's card to withdraw.
It is great that if you have a detailed cost for your traveling from accommodation to food and so on.
If you want to stay in the five-star hotel, you need to pay more fee to get the luxury services for as high as 300 usd – 600 usd per night. However, if you set up the cheap cost, let's find suitable a hostel dorm for as little as 6 usd per night. Of course, the condition, quality service varies which depends on your payment, and in some hotels, if you book the room as soon as, you will get the discount.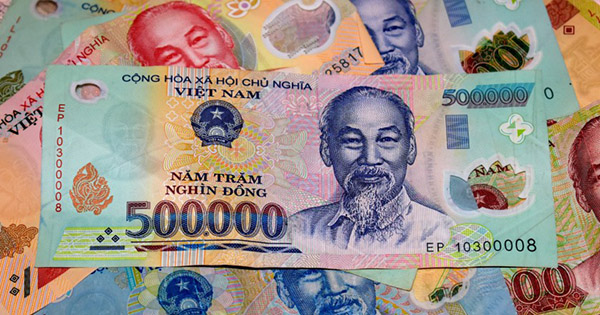 Next, you have a free time, you should search the information about what to eat in Vietnam country. It ensures that you will be attracted in the first time. One suggestion for you is to try the street food as it brings to you the culture and the cheaper food. A bowl of Pho costs about 20,000 in a local place and 65,000 in upper scale restaurant. A set menu in the high-end restaurant is about $15-$30, depending on restaurant venues and chefs' prestige. For budget travelers, you will be pleased to know that you can get by a day with $10 spent on food.  
The transportation is also a factor you should set up in your plan. Depnds on the distance from your hotel to the destination, you decide what is the kind of vehicle? Maybe taxi, xe oms, walking or city bus. Taxi meter varies but do not exceed 15,000 per km and is the most expensive option. You can continue working out the math. Getting from your stand to another, you have an airplane, bus or train. The flight from Hanoi to Ho Chi Minh City is about $115 one way (you can haggle around to find the best deal). Buses and trains are about half-price.  
If you want to discover almost the places in any destinations, you must pay the the entrance fee. For example, in most museums and art galleries cost. However, the children less than 12 years old will be free.   
The most luxurious 3D movie ticket will cost you about $6, well below the Western standard. For music shows it depends on where you go- a concert at Hanoi Opera House vary between $10-30 while a show at tea house will cost you only drinks.
Devices
Devices are the necessary items in what to pack for Vietnam in February, which include a camera, mobile phone, and backup charger. Why? All travelers need to bring their phone to travel because they must contact with guided tour, friends during the trip. When you are landing at the airport, let's buy a Vietnamese pre-paid Sim card to contact your friend and family to avoid misleading. Moreover, users completely download some essential apps demanded in the traveling such as Grab taxi, brand tour app, editing photo apps, weather forecast and so on. Clearly, by using the phone, you can search the forecast weather in the app during traveling days to bring clothes to be suitable with that. Moreover, you can search the information about history and culture of destinations on the internet with your mobile phone. For example, when you tend to visit Sapa focusing on many nations such as Hmong, Thai,…. Finally, the backup charger is a necessary tool when your device is out of batteries. Thanks for the phone as it helps users keep the memory through the album.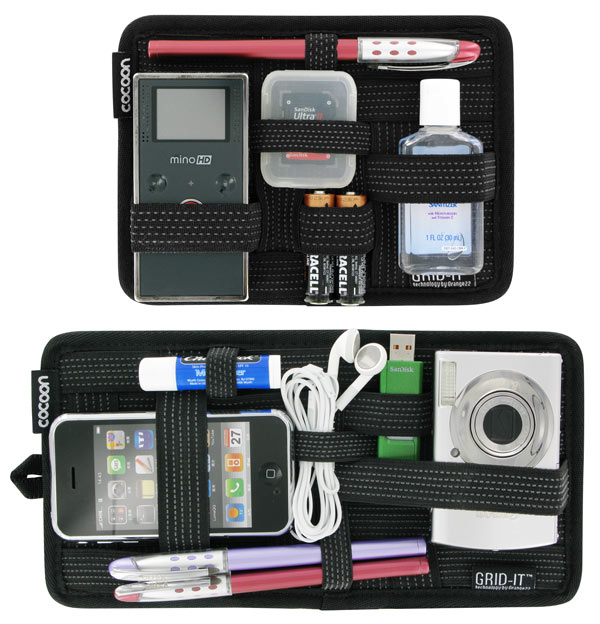 Clearly, with the tons of surreal natural sceneries and breathtaking landmarks in this oriental location, digital camera or mobile phone will be kept the photo and share to go home with its amazing beauty. We recommend that you bring along a quality point and shoot cam over DSLR units because the user is easier to carry and keep, quite useful as you travel across rainforests and rugged terrains.
Some other necessary items
Foreigners going to Vietnam should bring medicine. Currently, almost tourism regions are developing the healthcare system. For distance, many hospitals are constructed with high quality and good service concentrate on big cities like Hanoi and Ho Chi Minh City. However, if you visit the mountains and wild beaches such as Fansipan, Quan Lan island…, you need to bring the necessary. Next, travel books can be important information for hospitals, money, embassies and more. You should keep in mind on the traveling book to determine the locations of hotels, restaurants, and stores may change.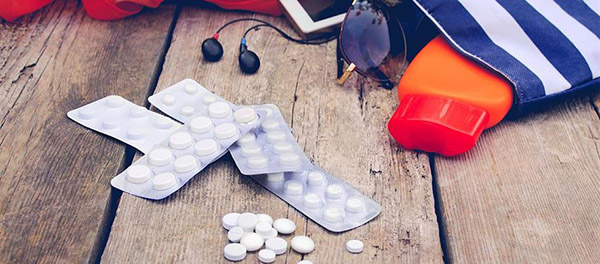 Skincare: Vietnam has the typical weather of tropical monsoon climate so you bring sun protection cream to avoid the sunshine. Of course, The sun is powerful here so high SPF lotions or sprays are a must. You can protect yourself from the sun by wearing long sleeves, and hats. You can prepare before coming to Vietnam or you also buy in any shops in the tourism region.