Decide when best to travel to Vietnam will give you some confuse because Vietnam is the tropical monsoon climate. That is the reason why you should choose the best time to visit each place in Vietnam, however, there are some months which is suitable for all parts of Vietnam. This article will show you the best time to visit Vietnam, according to each period.
From January to March
The weather in this period is quite suitable for traveling almost Vietnam. However, you should choose North Vietnam for your best traveling, because you have a chance to visit many stunning landscapes of the mountainous region here.
Sapa and Ha Giang – the most attractive destinations at this time
Sapa – the pretty town in Northwest Vietnam, it is the home of a lot of ethnic minorities of Vietnam. From Jan to Mar, the town is full of fog, it is extremely suitable for traveling and the temperature ranges from 3 – 10-celsius degree. This is the suitable time for trekking tour in all most villages in Sapa like Cat Cat, Ta Van, Giang ta Chai, Lao Chai, Ta Phin… In each destination, you will find many things which will be interesting and interact with the local people from ethnic minorities in North Vietnam.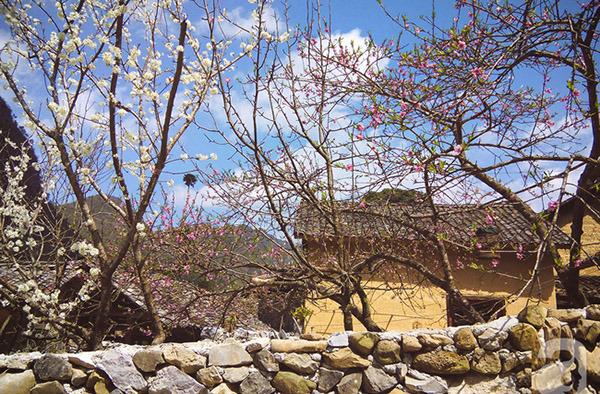 Like Sapa, the most renowned attraction of Ha Giang is the many grandiose mountains. Although mountains here are not as high as Sapa's mountains and seem not to be steep enough to challenge adventurous climbers, they stand out for an extensive area of limestone with unique formation of peaky rocks. On the other hand, Ha Giang mountain ranges charm all nature lovers with the most famous rocky area is Dong Van Rock Plateau, recognized by UNESCO as one of 77 geological parks in the world. And the Lung Cu Flag Tower in the top of Dragon mountain – the farthest point of Vietnam.
However, from January to March, this is the time for Vietnamese holiday, especially tet Holiday – the most important holiday of Vietnamese. In this time, people who work far from their will come back home to meet their relations and welcome new year with their family.
When best to travel to Vietnam, it is also the springtime, and also the best time to visit Dalat with romantic pine tree forests, awe-inspiring flower fields and the most colorful festivals in some destinations in Dalat city.
From April to Sep
It is the suitable time for visiting some famous destinations like Halong, Hue, Ninh Binh. The temperature is around 20 – 26-Celsius degree and it is the dry season in the North and Central.
Coming to Halong, you can discover the best destination in Vietnam – this is one of seven wonders of the world. However, at that time, this place can be crowded because of the summer season every year. You should spend at least 1 night on the cruise and join lots of activities during your trip like kayaking, fishing, visiting some caves or small beaches in the bay. There are many types of cruises with some standards, it is easy for you to choose the suitable for you.
Move to Ninh Binh – this is the ancient capital of Vietnam and is Ha Long Bay on land. You can find some famous destinations here like Trang An, Bai Dinh Temple, Tam Coc, Van Long… Please spend at least 2 days here to find many experiences over there.
Hue is also the best choice at that time. Hue has ancient citadels, tombs of Vietnamese King with the romantic river – Huong River (Perfume River in Hue river) and is the symbol beside Ngu mountain of Hue city.
From Sep to December
It is the best suitable time to visit Vietnam, because this is the dry season, and you will visit almost destinations in Vietnam. In the north, it is the time for winter, so the temperature from 8 – 20 degrees in the delta and under 8 degree in the highland regions.
In December, you can have a chance to visit the ripped rice terrace field in Northwest Vietnam like Sapa, Ha Giang, Mu Cang Chai. Besides, trekking and cycling are possible years round, however, the winter time can be rather chilly, the summer rather wet.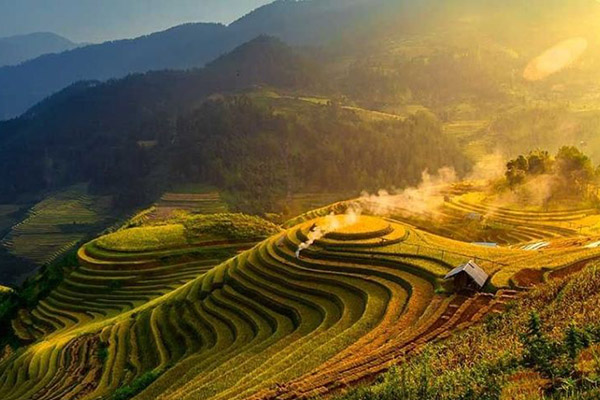 On the other hand, Southern Vietnam, you can choose some famous destinations like Ho Chi Minh City, Can Tho, Mekong Delta…
When best to travel to Vietnam of course during a year, Vietnam is always the best choice for the travelers. You should find the exact information before visiting Vietnam. Travel Sense Asia hope to meet you and help you get the best experience in our country.