Halong Bay has been known worldwide as one of the most outstanding world heritage. When traveling to Vietnam, this is the destination that you absolutely must visit. To tell the truth, Halong Bay is always a masterpiece of nature whatever the weather is and you can go there all year round. There are so many options that you may have a hard time finding a good deal. However, our picks for the best spots to answer the question where to stay in Halong Bay will help you narrow down the list of your options and spend less time finding a perfect deal.
Overnight on the Cruise in Halong Bay
Today, the cruise is the most popular method which travelers choose to overnight in Halong Bay. There are two types of the cruise in Halong islands like luxury cruise and normal cruise. Depending on your budget in the trip, you can choose one suitable option.
Of course, to stay at the luxury cruise with 4-5 stars, you must pay more money around 200-350$ per night. For example, Pelican Halong cruise, Aphrodite cruise, and Halong Aclass Stellar are the three-popular luxury cruise. There are many advantages if you overnight on there. One of these is you will be guided by the experience tour guide who speaks English very well. Therefore, you will understand the history of destinations and be explained your questions.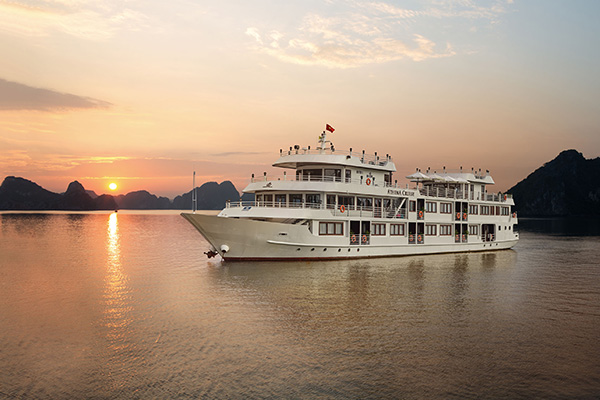 About the quality of services of the cruises listed in this range is the very best amenities that you can find in 4 or 5 stars hotels: jacuzzi, spa service, comfortable bedding, exquisite food, safe box in the room. The cruise also provides good accommodation for guests. Clearly, there are many convenient equipped in cabins such as air-conditioned, ensuite twin cabins, hot and cold running water; en-suite bathrooms with powerful showers; an elegant dining room. The wifi system is also provided for guests to be easy to update your photographs on the internet. Not only that, but the cruise also offers the entertainment system as the licensed bar; a courteous crew; and a sun-tanning area and relaxation deck. Especially, in the evening, you can choose some activities to participate in the list including squid fishing, karaoke, music, film, chat,… One of the most attractive activities is squid fishing which you will be equipped with the necessary relative tools.
All the cruises can be done in both forms of the private and joining group. Besides big boat, there are also small boats with a limited number of cabins. This is perfect for couples on honeymoon, family on vacation and a group of friends on holiday. In this case, you can ask the tour guide to have a dinner, event, celebration. Thus, it brings the romantic and meaning for you in the trip. Halong Bay excursions are famous with a variety of seafood. You can choose the foods you like and the chef cooks them for you.
The second option is the normal cruise which saves more money for you around 100$-190$. Therefore, its advantages are less than other. For example, Flamingo cruise, Halong Party cruise, Annam Junk are three popular normal cruises in there. Of course, when you stay on this cruise, you also apply some conveniences such as accommodation, entertainment, meal, … However, these are limited.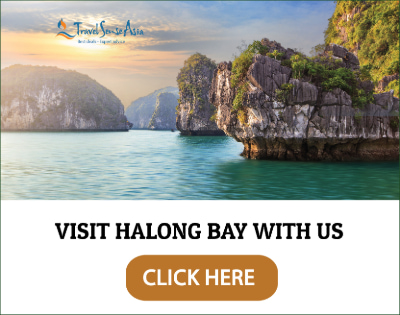 Overnight at hotels in Halong Bay
To save more money, a lot of visitors come to Halong island don't choose to stay on the cruise, they decide overnight at the hotel. Many hotels were built to meet accommodation adapt for a large number of travelers. The same to the cruise, hotels have two types like the luxury hotel and the normal hotel.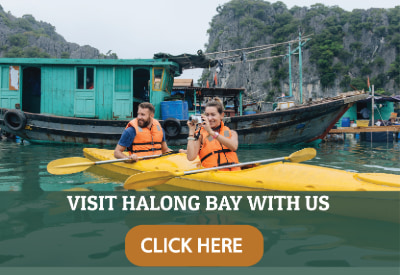 For a long experience year in traveling, we offer three famous hotels in the luxury. The price per night is around 60$ – 90$
Halong Bay Plaza Hotel
Address: No.8 Halong Road, Bai Chay, Halong City, Quang Ninh Province
This hotel is located in a convenient location, which is in the central of the city and very close to the bay, Baitho Mountain, Baichay beach as well as the fish market and municipal church. With the perfect location, the hotel offers tourists good access to most interesting sites in Halong. Moreover, with the combination of luxurious style and modern facilities, Halong Bay Plaza Hotel is considered as one of the finest deluxe hotels in Halong, where tourists can get excellent services and accommodation.
Mithrin Hotel Halong
Address: Hoang Quoc Viet Road, Bai Chay, Halong City Quang Ninh Province
Mithrin Hotel is one of the best options for luxury travelers with a convenient location and excellent services. The hotel was put into operation in 2004 and has become a reliable place to stay in Halong. Located right in the center of Halong City, the hotel is very close to most of Halong attractions, which is very convenient for tourists to explore Halong.
Golden Halong Hotel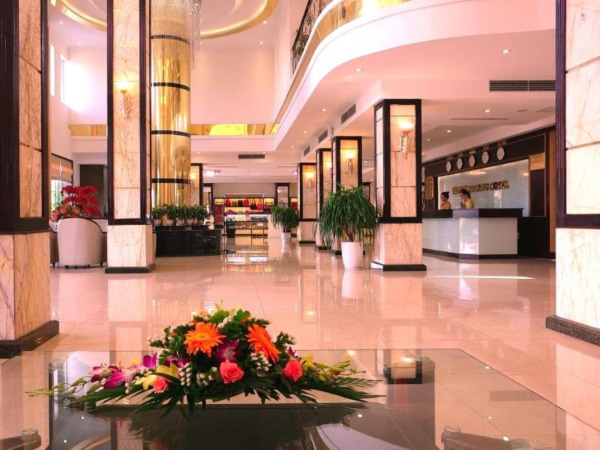 Address: Halong Road, Bai Chay Ward, Halong City, Quang Ninh Province
Golden Halong Hotel is located on the east side of Bai Chay Beach, which is also a convenient hotel for tourists. It only takes 2 hours driving from Hanoi to the hotel; moreover, it is only 1 kilometer away from the main wharf for tourism and 4 kilometers away from Tuan Chau Island. Besides that, Golden Halong Hotel also offers good services and facilities that will meet most of your requirements.
Another is the normal hotel which saves money for you. You have just spend 13-20$ per night. For example, the price of one night in Halong Cheers hotel is 13-15$. Of course, with that price, the quality of service and accommodation in the normal hotel will be lower than another.
Overnight in resorts in Halong Bay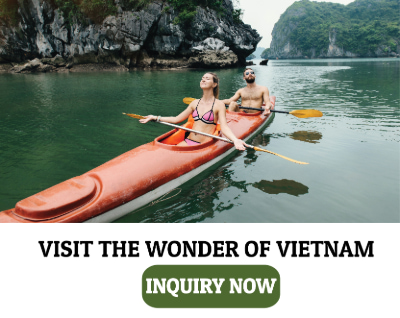 Today, numerous travelers tends to stay at the resort when they come to Halong. It also has two types of the resort such as the luxury and the normal.
Vinpearl Halong Bay resort is one of the most famous luxury resorts is where to stay in Halong Bay. Tourists can also enjoy the resort's excellent facilities including a pristine indoor swimming pool, fitness center, plus a rooftop bar, lobby bar and two vibrant restaurants. In the morning, you will have a free buffet with many delicious foods by the chief. Especially, you can enjoy the massage service to relax and get the best health.
Next, if you want to spend less money, you can stay in the normal resort such as Tuan Chau international resort, Tuan Chau holiday villa. Its price is around 80$-120$ per night. You want to book the resort which locates in the beach, you must pay more fee.