Incentive travel is a hot trend for firms and organizations to drive revenue and foster internal solidarity. Still, it involves a great deal of preparation to make the dream journey for the company come true, starting from choosing the right destination. With more than 10 years of conducting incentive trips for large corporations, we want to introduce you to Da Nang, a tourism hub in the middle of Vietnam.
Located just 28 km from Hoi An World Cultural Heritage, Da Nang is a great travel destination with all the necessary infrastructure to become the top-of-mind option for an ideal incentive trip.
A Convenient Location For A Rewarding Vacation
Da Nang does not need to show much, just simple features but it is very beautiful, the majestic scenery is enough to make you nostalgic. First of all, needless to say, Danang is located in a convenient place for tourism.
It is widely known as a cultural and tourism center of the Central. Da Nang nestled between three major world heritage sites: Hue Imperial Capital, Hoi An Ancient Town, and My Son Sanctuary. It features one in the top 3 busiest international airports in Vietnam. Approximately 38 airlines are operating in Danang, making a safe and comfortable transfer from all over the world to Vietnam. When you travel to Da Nang, it will be convenient to combine travel to visit the tourist areas of neighboring provinces such as Hue, Quang Nam or Quang Ngai. This saves you a lot of time and expenses.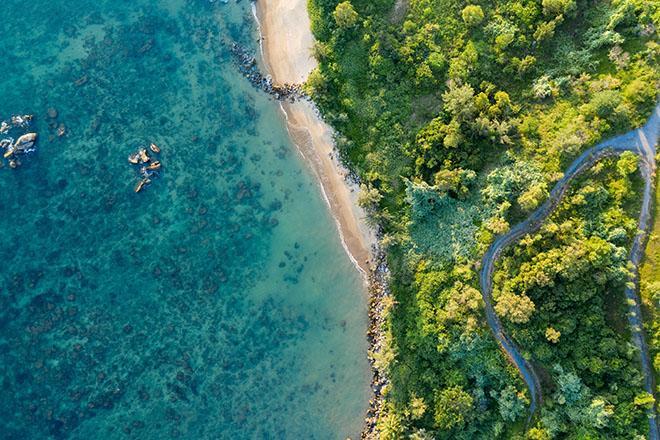 Danang's beach
Besides Da Nang is a city with beautiful rivers, mountains, and seas. It is blessed by Mother Nature for harmonious and pleasant weather. When visiting Da Nang, you will like the weather that is not too hot nor too cold in this city, the air is very fresh and cool as well. Da Nang is recognized as "Environmental City" and "Top City Worth Living" in Vietnam.
A Wide Range Of High-Qualified Accommodation For All Budget
Another reason why Da Nang is becoming a hot choice for large group travel is a large number of hotels and resorts. And the best thing is, accommodation here is actually more affordable than any other place.
The 4 – 5-star resort hotels such as Novotel Da Nang Premier Han River, Fusion Maia Danang Resort, Four Points by Sheraton Da Nang are not inferior to other strong tourist countries such as Thailand, Singapore. Moreover, Da Nang wins over other destinations in terms of price. The living cost in Vietnam, in general, is lower than in other regions. Therefore, you can get a good deal for a luxury stay in Da Nang.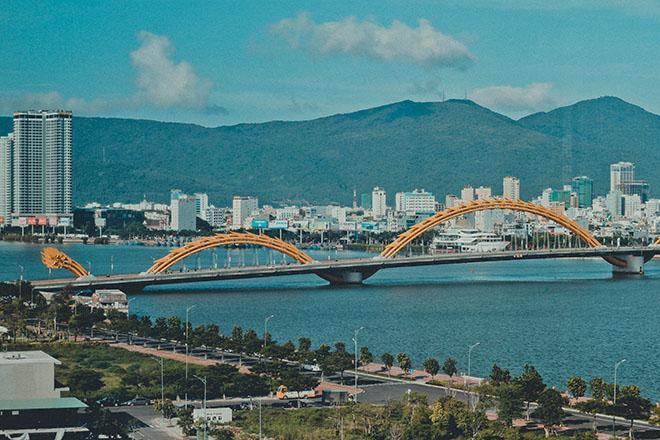 Not only great in price, but hotels and resorts here also have an elegant design fusing the traditional Vietnamese architecture with the French influence as a result of the previous colonization.
Many resorts complex possess a private beach so that your company can enjoy the ultimate beauty of Da Nang nature without disturbance. It's also an excellent place for collective games, gala dinners, and many other group activities. 
A Multitude Of Attractions For All Kind Of Travel Types
The landscape of Da Nang never fails to bewitch the tourists no matter why kind of travel. The city has a romantic Han river lying peacefully and smoothly so quiet people can have a leisurely walk by the river bank. For large groups, it's very interesting to start a boat trip at night, feeling the refreshing breeze, observing the city after dark, and admiring the Dragon Bridge performing water and fire magic.
Da Nang not only has an amazing river, but Ba Na Hill has also been long known for its spectacale. Located at a height of 1,487 m from the sea level, the tourist complex enables visitors to experience temperate weather in a hot tropical area. Within this site, you can explore multiple works of art including the legendary Golden Bridge. It has a unique construction style resembling the hands of the Creator lifting a soft and delicate silk scarf.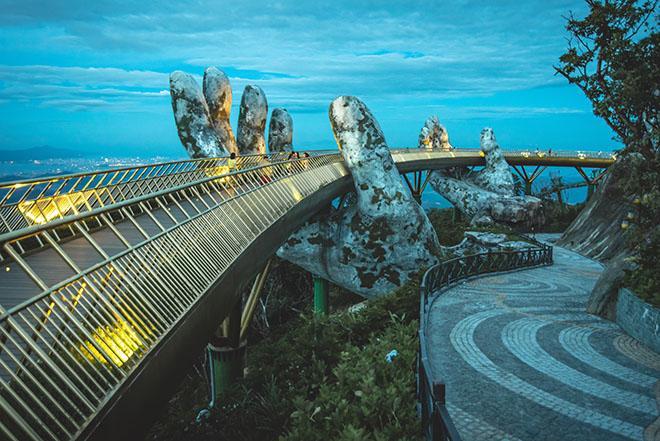 The famous Golden Bridge on Bana Hill
What's more, Da Nang is a beach destination as well. The coastal city has the Son Tra peninsula built into a number of tourist areas with long, beautiful and romantic beaches, including My Khe beach, which was voted one of the most beautiful beaches on the planet by Forbes Magazine. In Son Tra Peninsula, visitors can take a dip in the turquoise water, scuba diving in stunning coral reefs, and taking part in many adventurous activities.
There are really many options for you when coming to Da Nang. You want mountains, it has mountains. Want rivers? there is a river. Love the ocean? Here you have a gorgeous beach.
Feel like Da Nang is an excellent choice for your company's incentive trip? Don't hesitate to contact us for more information about incentive travel. Or you can leave a request on the link below so that our travel expert could reach out to your company.
With a view to bringing about boundless travel, we have the ability to provide specialized service for niche groups. Depending on your request, Travel Sense Asia will help you draft a perfect company trip with mind-blowing experiences.
What Travel Sense Asia Offers in term of Incentive Travel:
Prepare Branded Kits
Paperwork support: Visa (Free Visa Arrangements in Selected Destinations, Pre-approved Immigration Clearance), International Insurance.
Free Internet Service and Mobile Number in all Destinations.
Transfer and Pick-up  Arrangements for Attendees.
Express Check-in/Check-out Service.
Tailor-made tour in destinations from A to Z with:
- Crafted Itinerary.
- Local supplier, tour guide and driver.
- Travel expert support 24/7
Media Coverage (Photos, Videos,...).
Preparation of Gifts/Souvenirs.
Themed Gala Dinners and Cocktail Parties. Special Cultural/Entertainment Shows.
Crafted Team Building Exercises with Professional Consultants.

Ellie

I didn't have many opportunities for travel during my early childhood, so I decide to dedicate my young adult years to exploring the world. "Set off with a pure heart". That's my motto for any adventure in my life. And as sharing is caring, I love writing about my journeys so that the audience can gain an objective view of the destination. That's what I do before travelling, set the right, open mind to welcome both obstacles and blessings. So stay tuned for my new stories.