Vietnam's a small Southeast Asian country, but it definitely surprises you with its eight wonderful and charming heritage sites recognized by UNESCO. Breathtaking natural landscapes, mysterious cave systems, impressive royal palaces, unique old French architecture…
Too many choices for a short trip?  If you're hesitating, then keep reading, this article will give you an overview of Vietnam's World Heritage.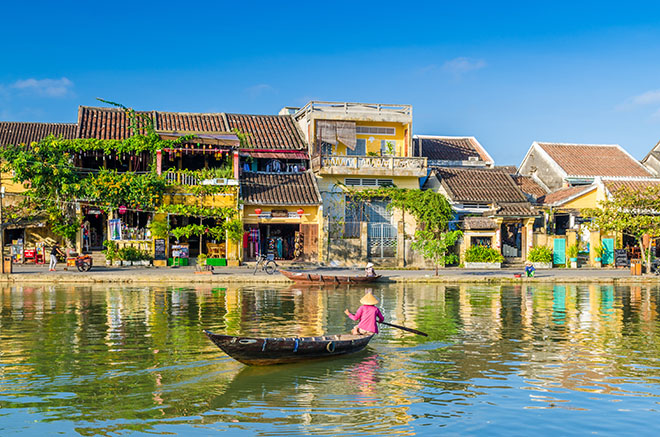 Northern Vietnam
Halong Bay (Quang Ninh Province)
If you're planning a trip to Vietnam , you've probably heard about the well-known Halong Bay – one of the New Seven Wonders of Nature. Located in the Quang Ninh province of northern Vietnam, it's only takes  3-hour drive from Hanoi to get to Halong (about 170 kms) from Hanoi-the capital of Vietnam, so you can get to Halong after a 3-hour drive from Hanoi. 
Halong Bay is made up of nearly 2000 unique-shaped limestone karsts and islets on the blue-green water. It's beauty changes hourly so the best way to experience Halong bay is to book an overnight cruise, so that you won't miss the gorgeous sunset and sunrise while relaxing on the sundeck.
Otherwise, activities such as exploring the limestone caves, kayaking through the peaceful waters, visiting float villages should be in your must-try list to have an unforgettable journey.
The best time to visit this place is from March to May, or September to November when the weather is dry and cool.  From July to April, it can be stormy and rainy, sometimes cruises are canceled due to bad weather.
>> Related Content: How to have a perfect Halong Cruise trip?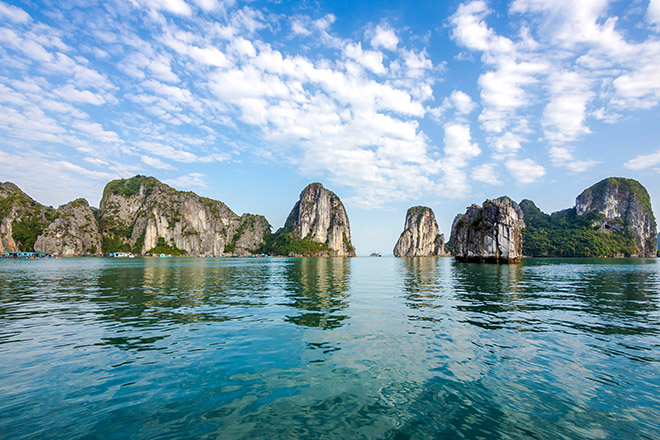 Central Sector of Imperial Citadel of Thang Long (Hanoi city)
The Imperial Citadel of Thang Long is an significant relic of Vietnam's history, which was made a UNESCO World Heritage Site in 2010. It was built in the 11th century by the Ly Viet Dynasty and served as the capital of Vietnam for eight centuries. 
The Central Sector, located in the heart of the capital of Vietn Nam, is the best-preserved part of the ancient Imperial Citadel of Thang Long, including foundations of ancient palaces, roads, ponds and wells dating back to the dynastic period. The artifacts preserved here not only give you the view of Vietnam feudal royal life , but also present the long severe colonial period and the two Wars of Independence and reunification of Vietn Nam in Hanoi. So if you're interested in Vietnam's history, this is definitely a place not to be missed.
Since the Central Sector of Imperial Citadel of Thang Long opens everyday except Monday, and it's located near Vietnam Military History Museum , Hanoi Flag Tower…., you can easily visit this place  during your city tour.
Trang An Landscape Complex (Ninh Binh Province)
Trang An , also known as "Halong Bay on land" due to its natural beauty. But the special thing of Trang An Lanscape Complex is that it's the stunning combination between natural landscape and historical architecture. 
Although it's not too far from Hanoi (about 100 km) , Trang An Complex still remains Vietnam countryside's plain beauty.  So a relaxing boat trip through the chains of limestone, caves, valleys will definitely make you forget about the noisy city life, besides , walking or biking are also good options.   
During your trip to Trang An, you can have the chance to discover marvelous Bai Dinh pagoda, Tam Coc  and Ninh Binh- ancient capital of Vietnam before Hanoi took its leading role. 
The period from January to March is considered the perfect time to visit Trang An cause you'll able to see the tranquil green paddy field while the sweet smell of young rice fills the atmosphere.
Citadel of the Ho Dynasty (Thanh Hoa Province)
The Citadel of Ho dynasty is located in the west of Vinh Loc District, Thanh Hoa Province. Constructed by the Ho Dynasty in 1400, unlike the ancient architecture of Imperial Citadel of Thang Long, this place represent an outstanding example of a new style Southeast Asian imperial city. 
Though it's not a monumental building, it attracts tourist with it's historical stories and mysteries that even now scientists still can not explain. How was this bulky stone-made work built only in three months? Why did the dragon statue in the middle of the Citadel lose its head? Let's come and find out the secrets behind this unique heritage.  
You can go to Thanh Hoa Province to visit Citadel of Ho Dynasty anytime, and don't forget to enjoy the culinary style of Thanh Hóa through typical dishes, especially "nem chua" , probably one of the most unique dishes you've ever tasted.
Central Vietnam
Phong Nha- Ke Bang National Park (Quang Binh Province)
Phong Nha – Ke Bang isn't a perfect choice to relax, it's a place for the adventurous souls. Everything you expect in a challenging adventure, this place has it all ,rugged mountains, deep lakes, giant caves, thick jungles, and extremely plentiful wild ecosystems. 
Once you step into a cave, you'll feel like living in an entire different world, a world you never knew existed. Since Phong Nha is still new to tourism, it's pristine nature still remains, to preserve its own natural beauty, the number of accessible caves is limited. But don't lose hope because the experience here is priceless. You'll be able to explore some dry caves where you'll be mesmerized by the colorful hundreds-year old limestone, and some water caves whereby the river continued deep into the side of the karst limestone mountain.
Although the climate has no effect on the temperature inside the caves, tourists are advised to visit this place during dry season (from April to August) so that the rain and flood may not hinder your wonderful trip.

Complex of Hue Monuments (Thua Thien-Hue Province)
Like The Imperial Citadel of Thang Long and Citadel of the Ho Dynasty, The Complex of Hue Monuments is one of Vietnam feudal dynasty's capital, a trip to this place will bring you travel back in time, learn about the country's rich history. 
As the last capital of Vietnam's feudal period where Vietnamese emperors and their families used to live, the evidence of their royal lives is somehow still present in this modern city today.Come to visit The Complex of Hue Monuments, you'll also see a number of royal tombs, pagodas and temples, which located along the Perfume River, making this place one of the most important historical and cultural centers of Vietnam. 
Passing by some ancient monuments and modern buildings while taking a boat trip on the peaceful Perfume River is absolutely the perfect way to discover this charming city.
>> A complete guide into the ancient Hue citadel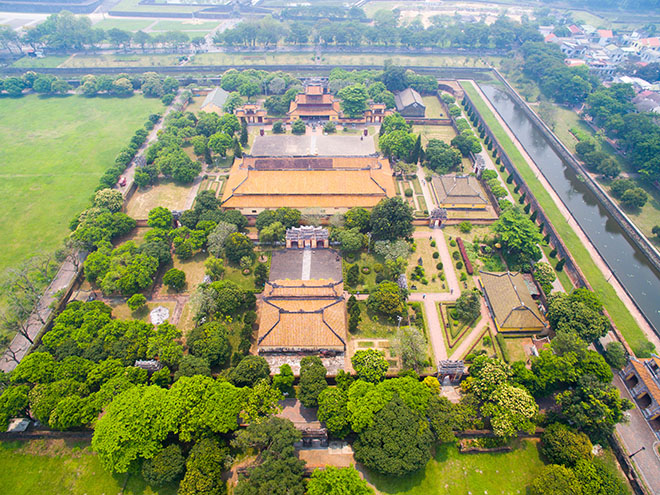 Hoi An Ancient Town (Quang Nam Province)
Going to Hoi An ancient town you may fall in love with everything about it, the artistry, the colors, the smell, the taste … Since the architecture here was influenced by so many different cultures ( Vietnam, China , France , Japan ), it's filled with so much history and stories to tell. 
Wander down the street to enjoy the tranquil atmosphere,feel the gentle aroma of burning incense, drop into a little tea shop for a cup of tea, or  busy with visiting the highlights of Hoi An on bike and taking interesting photos, or explore the restaurants to enjoy famous local cuisine, it's your choice. 
But you definitely don't want to miss the magnificent sight of Hoi An Town when the sun goes down,the darkness is about to sets in, hundreds of colorful lanterns light up, you'll get one of the best views ever.
The ticket is pretty easy to buy , and Hoi An ancient town opens most days of the year, so come on! Get your backpack and take a trip to Hoi An anytime you want.
My Son Sanctuary ( Quang Nam Province)
My Son Sanctuary was constructed by an ethnic group of Austronesian origin in Southeast Asia, it's considered as one of the best examples of Hindu architecture in the area. It's a combination of Hinduism style and the Champa's style which make it a mysterious and unique complex. Sited in an isolated location, some parts of the structure were ruined by the wars , the remnants of a fierce period of Vietnam War still remains, but My Son Sanctuary 's still standing magnificently on top of the hill, withstood the harsh trial of time.
My Son Sanctuary is located not so far from Hoi An town and Da Nang city (about 40km) , opens daily from 6.30 am to 5pm, so if you're on a trip to Hoi An, it's absolutely worth it to take your time to learn more about the culture and history of this place. 
Tentative list
Beside the sites inscribed on the World Heritage List, some other sites were listed on the tentative list. Don't miss them when you have a chance to come to Vietnam because these destination will definitely not disappoint you. 
For ones who are hunger for a challenging adventure, you should visit Ba Be National Park, Na Hang Natural Heritage Area , Con Moong Cave . For ones who love the beauty of the nature, Cat Tien National Park, Halong Bay- Cat Ba Archipelago are good options. For ones who are interested in historical architecture, why not try The Complex of Yen Tu Monuments and Landscape or Huong Son Complex of Natural Beauty and Historical Monuments . And The Area of Old Carved Stone in Sapa is a good idea for the mysteries discoverers.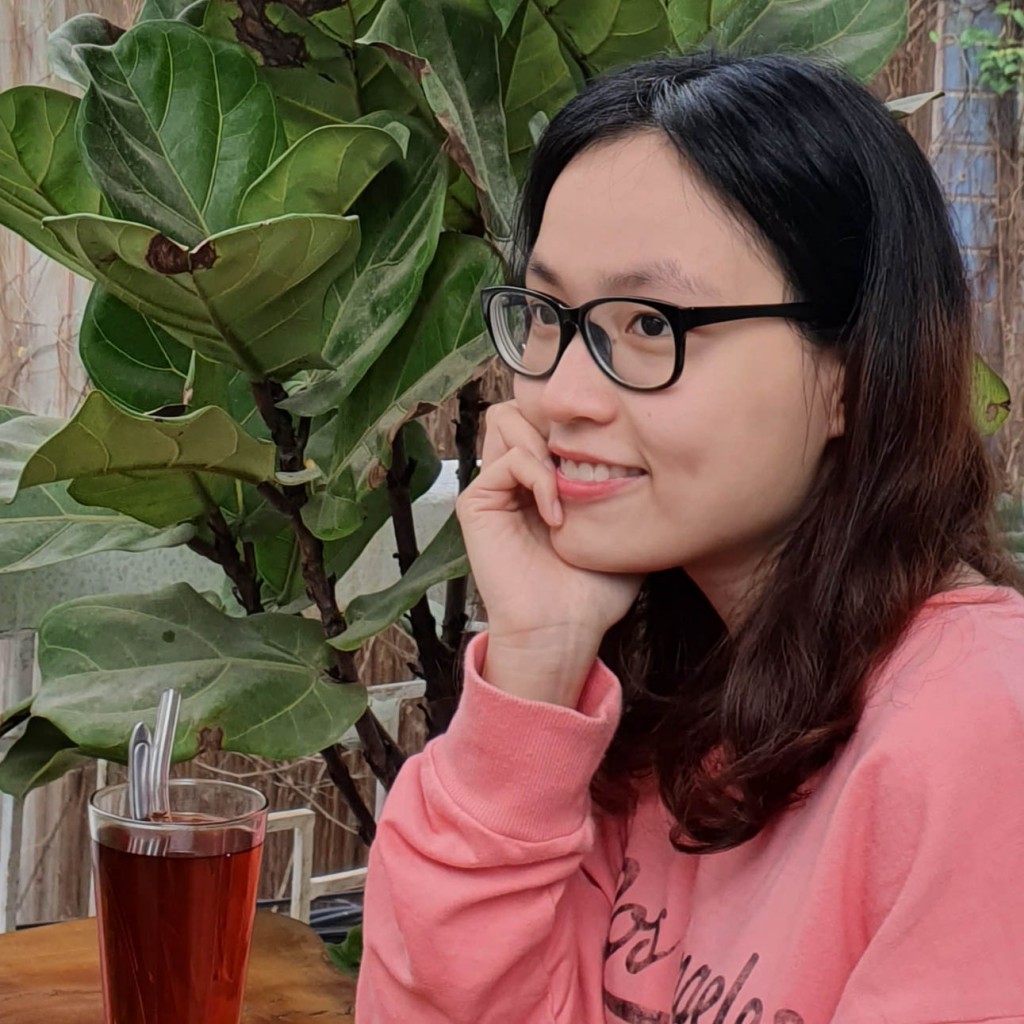 Mia

I was born in the middle of a city where crazy traffic and noise were my childhood's fear. But life is too short to just stay safe in my little home, traveling can not be a dream forever, and so, I stepped outside that door and hit the road...
Experience with us: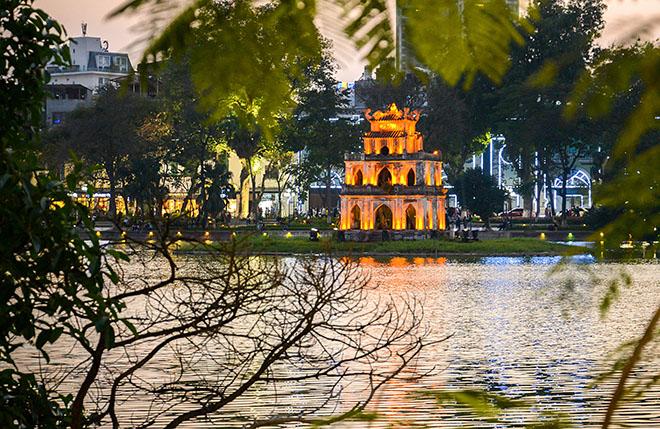 Vietnam Highlights Package 10 Days 9 Nights
The most popular destinations in Vietnam with all the highlights — all in Vietnam itinerary 10 days. Discover Hanoi with many foods, structure architecture and the stunningly beautiful UNESCO World Heritage Site of Halong Bay. Moving to culturally-rich Hue then spend time in incomparable and lovely Hoi An – one of the world's most charming towns. Finish the comprehensive Vietnam highlights tours in the South after Floating through the lush Mekong Delta, seeing vibrant Ho Chi Minh City.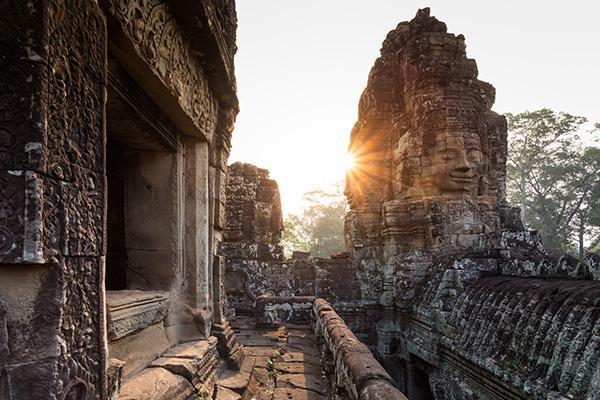 Indochina Heritage Line 15 Days 14 Nights
For at least once in your life, you should set foot at the gem of Asia – Indochina. The place becomes a dream destination for its images of famed historical sites, beautiful beaches and stunning landscapes, which will surely blow your mind and fulfill your heart!
A glance of Vietnam and Cambodia 11 days 10 nights
It's not an overstatement that this package gives you a complete grasp of the South East Asia spirit within just 1 trip. The spectacular nature that will definitely make you hold your breath comes from Ha Long Bay – One of 7 Natural Wonders of the World while the cultural value is highlighted in Angkor Wat (Siem Reap). With various local activities like farming, float shopping, traditional cooking,… you will have enough diverse experience to gain a true insight into the 2 countries.