Cruising is one of the most luxurious experience and excited  when traveling to the Southeast Asia. In this post Travel Sense Asia will suggest you 4 best cruise trips in Vietnam, Laos, Cambodia.
Spectacular Laos River Cruise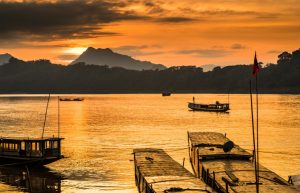 A Laos river cruise allows you to discover the mysteries of this land as you travel on the Upper Mekong River. The 2 days itinerary will take you from the legendary Golden Triangle area, where Thailand, Laos and Myanmar border, to Luang Prabang – the former royal capital of Laos or in reverse.
The upper Mekong is considered as one of the world's most spectacular rivers navigable by a cruise vessel. Along this part of the Mekong, tranquil stretches of the river combine with striking shore scenery of lush green mountains, impressive rock formations, and secluded villages.
During the trip passengers can stop to visit the famous Pak Ou Caves, with thousands of small Buddha statues inside the caves or stroll around some local village to have a look of the Laotian's daily life before arriving in Luang Prabang, the heritage town.
Classis Cruise through Vietnam and Cambodia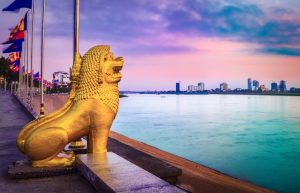 This is a classic cruise trip along the mighty Mekong river that links Mekong Delta region in the southern Vietnam to Phnom Penh, the Cambodia's capital. Normally it will take you 2-3 days on board.
The cruise will pass through a breathtaking riverscape from the vast Mekong Delta with extensive rice paddies, floating markets, bustling trading towns and vibrant river life to the silence of the Cambodian Mekong river with its delightful rural life.
There are many interested activities that you can do during this cruise trip. A sampan will take you through water labyrinth of Mekong Delta to small islands and islets where you can discover more about the local life. Riding a bike through paddy fields, visiting some handicraft workshops or having a meal with a local family. All of these are memorable travel experiences.
High-end cruise in amazing Halong Bay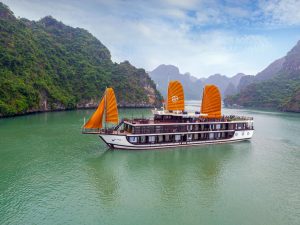 Halong Bay is a must visited place during your trip to Vietnam. An overnight cruise trip will offer tourists best chance to explore this incredible nature wonder. With over 1,600 islands and islets, most uninhabited and unaffected by humans, Halong Bay offers a spectacular karst landscape of limestone pillars in the sea.
While the cruise sail between karst moutains, passengers can relax on the sundeck and admire the unique beautiful landscape of Halong Bay. It will make few stopovers so that you can visit the caves, floating villages, pear farms or swim in a private beach or do some kayaking.
Are you interested in cruise trips in Vietnam, Laos, Cambodia? Contact us to further information and schedule your cruise trip adaptationally to your travel plan.