No ideas for Valentine's day? Paris – the city of love, Maldives – the most romantic islands or Edinburg-land of charming Gothic buildings? … The truth is, you can find all of these in Vietnam, and many other romantic attractions for you and your special one.
If you're still confused about how to plan a truly special Valentine , let TSA give you some suggestions for a perfect romantic itinerary.
Hanoi – the city of memories
Hanoi is the capital of Vietnam and it has experienced over 2000 years of history. Between the modern buildings and city lights, we can still clearly see the imprints of feudal dynasties, colonial decades, war periods… On the day of love, isn't it special to go on a trip back to the past, discover memories of the delicate Hanoians?
If you want to start a day early to enjoy the fresh air of the morning, come to Quang Ba flower market at about 5-6 am. It's the largest wholesale market selling flowers in Hanoi. The market usually opens before the twilight (about 3 am), there are hundreds of stall of colorful flowers and they are very fresh. Guys, why not pick a bouquet of roses for your beloved one?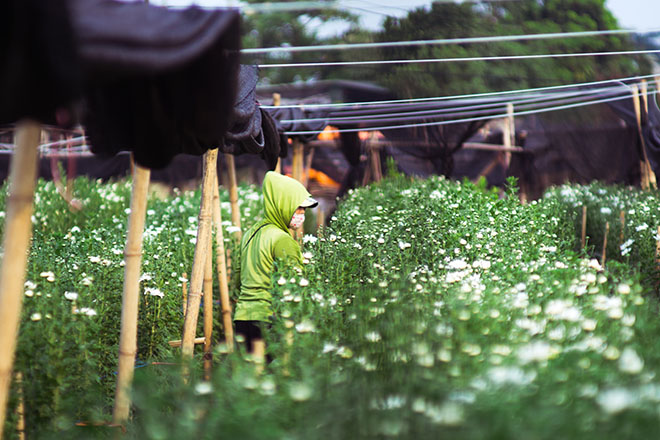 Take a break and have breakfast before visiting most important historical site in Hanoi-Ho Chi Minh Mausoleum. It only opens from 7:30 to 10:30 in the morning everyday except Mondays and Fridays (but opens till 11:00 on Saturday and Sunday), many people come here to pay tribute to President Ho Chi Minh, so it will take some time to queue. 
Please note: Once a year, the mausoleum is closed for repair (about 2-3 months), so please check online to avoid affecting your schedule.
After that, there are some lovely places nearby for you to visit, such as Hanoi Flag tower or take some fascinating photos on the most romantic street in Hanoi – Hoang Dieu street. One side is the ancient citadel wall, one side is the modern street, covered by the century-old trees.
After lunch, let's a 60-minute cyclo trip take you through the lovely Old Quarter of Hanoi when you completely relax on the soft seat.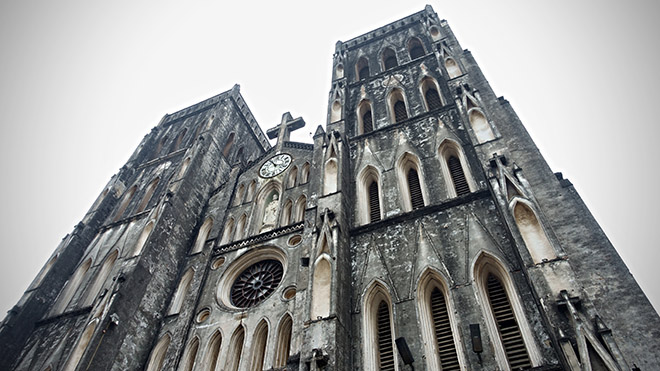 Follow the ding-dong bell on the cyclo, you'll return to the French colonial period, narrow alleys, mossy houses, collapsed gates,… stand next to the magnificent and luxurious buildings of Hanoi Opera House, Notre Dame Cathedral, Sofitel Legend Metropole Hotel… Every street has it owns unique feature related to the item they sell, one street is full of vibrant lanterns, one is filled with the scent of herbs, one are sparkle with jewelry etc.
Now let's walk by Hoan Kiem Lake-heart of the capital, one little peaceful corner in the middle of the busy city. Visit the Temple of Jade Mountain and the Turtle tower – which tell you the old stories of feudal dynasties.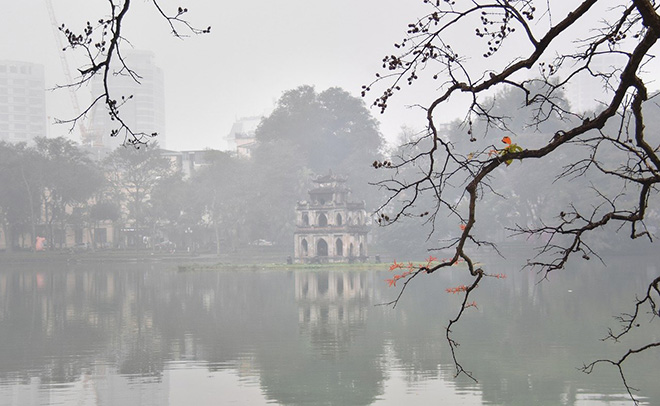 4:00-6:00 in the afternoon is the rush hour, so it's the perfect time to avoid the traffic and enjoy the taste of famous iced milk coffee on the sidewalk while looking at the hustle and bustle people and vehicles on the road!
For dinner, choose a romantic dinner with wine in a luxurious restaurant with the one you love, or experience something new in a street food tour instead. You'll find many delicious street food at very cheap price at Hanoi Old Quarter in the evening.
Sa Pa – The separate land
Sapa is a silent small town in the northwestern mountains of Vietnam, far away from the modern life in the city. There are only majestic mountains, fresh air and rustic ethnic minorities people. Spending Valentine's day here means no chocolate or roses, but it'll write your love story in a totally different way – simple and adventurous.
Note: The itinerary is for one full-day journey in Sapa, if you transfer to Sapa from Hanoi, the trip often takes 5-6 hours, so rearrange your plan if it's necessary.
In the early morning, the whole place is covered by fog and it's a bit cold, the atmosphere seemed to be absolutely quiet, suitable for two cups of hot tea for both of you, have a light breakfast and prepare for an active day.
The first destination of the day is Fansipan Mount. – the highest peak in Vietnam, Laos and Cambodia. In the past, it used to take two days for hikers to reach this peak, but now, thanks to the cable car system, it's much easier to catch the fascinating whole scene of mountains, forest, villages and terraced fields from thousands of meters high above, and reach the peak after only 1 hour.
Just about 2km from Fansipan Cable Car Station, Cat Cat Village is the most romantic village in Sapa town that would probably melt your heart. This village is inhabited by Vietnam's ethnic minorities, a lovely village with simple wooden stilt houses, bamboo bridges across the streams, beautiful flower gardens,  stalls of lovely colorful souvenirs made by the locals…
While walking around the village, stop for a lunch and a rest, so you have enough energy to explore every corner of this village.
In Sapa, it gets dark pretty quickly, so traveling on the mountain roads is quite dangerous, it's time to get back to the town center, and visit the only French architecture left in this town – Notre Dame Cathedral. This cathedral witnesses the change of Sapa from a sleepy town to a vital place filled with laughter of the locals and tourists.
Have  dinner in the bustling night market with specialties of the mountainous region before walking back to your hotel. 
Da Nang – The city of glowing bridges
Da Nang, a small city located by the central coast, is considered the most worth-living city in Vietnam due to its clean environment, beautiful beaches, savoury seafood, friendly locals, but one special point that makes Da Nang so charming to couples, it's the poetic Han River that cuts across the city, where the romantic bridges connect not only two banks of the river, but also the hearts of the people in love.
There are tons of interesting destination for Valentine's day in Danang, so TSA would love to give you 2 different itinerary so that you can choose the most suitable one for your special date.
Beach
If she/he is a sea lover, then there's nothing better than a boat trip and snorkeling at the islet of Cu Lao Cham. This island is an ecological site that requires 30 minutes by car and 15 minutes by boat from Danang city center.
After getting to Cu Lao Cham, there are numerous options of activities for you to join together: sunbathing , swimming , fishing , riding water motor, and of course, an indispensable part is snorkeling. Through the crystal-clear seawater, a magical world underwater will appear for you to explore together, while the curious little fish swim around you. Definitely a moment you'll never forget.
Take a break and have lunch on the boat, we'll say goodbye to this beautiful island and come back to Danang. It's time for a little sweetness with the unique pink cathedral right at the center of Danang city, and a little nostalgia with Museum of Cham Sculpture, housing hundreds of ancient terracotta and stone works of art (from the 7th to the 15th centuries).
When the sun goes down, the bridges on Han river start to light up, reflected miraculously on the romantic river. Surely you'll be impressed by splendid bridges such as Dragon Bridge, Tran Thi Ly Bridge, Han River Bridge,…But first, don't forget to put a kiss on the forehead of the girl you love on the Love Bridge while the sunset dyes the whole river orange.
A seafood dinner in a beachside restaurant will be a complete ending for your valentine's day itinerary.
Ba Na Hills
Located on the 1489 meters high mountain, Ba Na Hills is like a paradise of classical romance. You will have to spend a day to explore every corner of this fairy land.
Buying a cable car ticket from the foot of the mountain, you will be taken one by one to fantastic tourist destinations of Ba Na Hills – they are the Le Jardin D'Amour flower garden with colorful flowers, cute little cupid statues, French Village with ancient Gothic castles, small old-styled bookstore and cafes make you think you are walking on the streets of a European country.
The highlight of Bà Nà Hill is the Golden bridge in the hands of the giant mountain God, when standing on the bridge you can see the translucent view of Danang city under the clouds.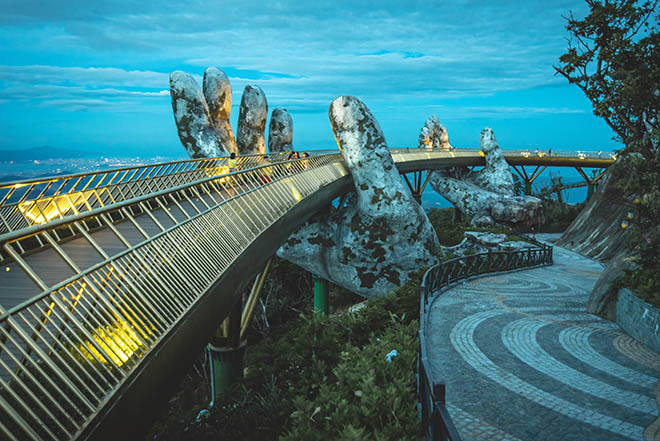 How long haven't you felt absolutely free and thoughtless like a kid, let go of all the problems of an adult with thrilling games with your lover in the Fantastic Park right on top of Ba Na Hills, there are also wax museum, dinosaur park, etc for you two to discover.
On Ba Na Hills, there are also luxurious and romantic restaurants for you to enjoy the delicious lunch.
Come back after an active day in Ba Na Hills, you may feel a bit tired so it's time for a peaceful moment seeing enchanting sight of sunset on My Khe beach, and get ready for dinner.
Phu Quoc- The pearl island
Phu Quoc Island is a separate part of Kien Giang Province. You can find untouched tropical forest, idyllic beaches, beautiful coral reefs, but enjoy the professional service in plenty luxurious resorts, funky bars and animated parks at the same time, modernity inside tranquility, everything makes this island become one of the best choice of romance-seeker.
In the morning, have a light breakfast (you don't want to swim with a full stomach, trust me) and then we'll catch the glimpse of the tranquil turquoise beach in Phu Quoc. There are plenty beaches along the coastline of Phu Quoc, such as Star Beach, Long Beach, Vong Beach, Khem Beach, Dinh Cau Beach… They are all mesmerizing, so you can choose the nearest beach from your hotel. It's perfect to be lie lazily on beach, sip a fresh coconut together.
Among the beaches in Phu Quoc, Star Beach and Long Beach are the most popular to tourists and has more tourists than others. If you are a fan of water sport, come to these two beaches, the equipments for water sports are always ready for you – snorkeling, kayaking, kitesurfing, jet skiing…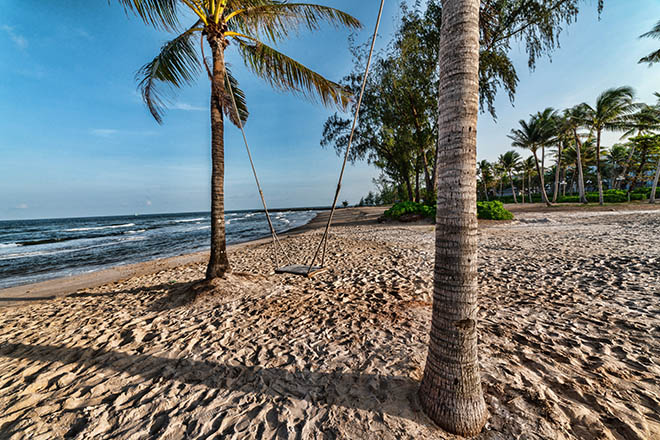 Beaches aren't only charm of Phu Quoc, it's such a pity if you miss the pristine landscapes of tropical forest on this island. Come to serene Tranh Waterfall to admire the majestic beauty of nature.
This island hides pretty well its sorrow history. In 1950,  Phu Quoc once became the biggest jail of the Vietnam Public when the French colonists built a prison on Phu Quoc island and called it Coconut Prison. Visiting this place, you will appreciate more of the peaceful and happy life we have, cherish those who are by your side.
Note : Coconut Prison is located in the southside of Phu Quoc Island, near Star Beach, while Tranh Waterfall is near Long Beach, rearrange the order of destinations so that you don't spend too much time transfering.
In the evening, some beaches are abit dark and silent, the best option for a memorable night is to join the beach club, taste seafood with some beer, sing and dance together. Sunset Sanato Beach Club is exactly the place for a wonderful night.
Above are some TSA suggestions for you and your loved one. For other destinations, you can check out some of our products:
Related Content: Let Halong cruise kindle your flame on Valentine's day
Valentine's day is coming so closed. We believe that no matter where you go, your trip will be complete and perfect when you're together. We are so happy to be a part of your beautiful love story.

---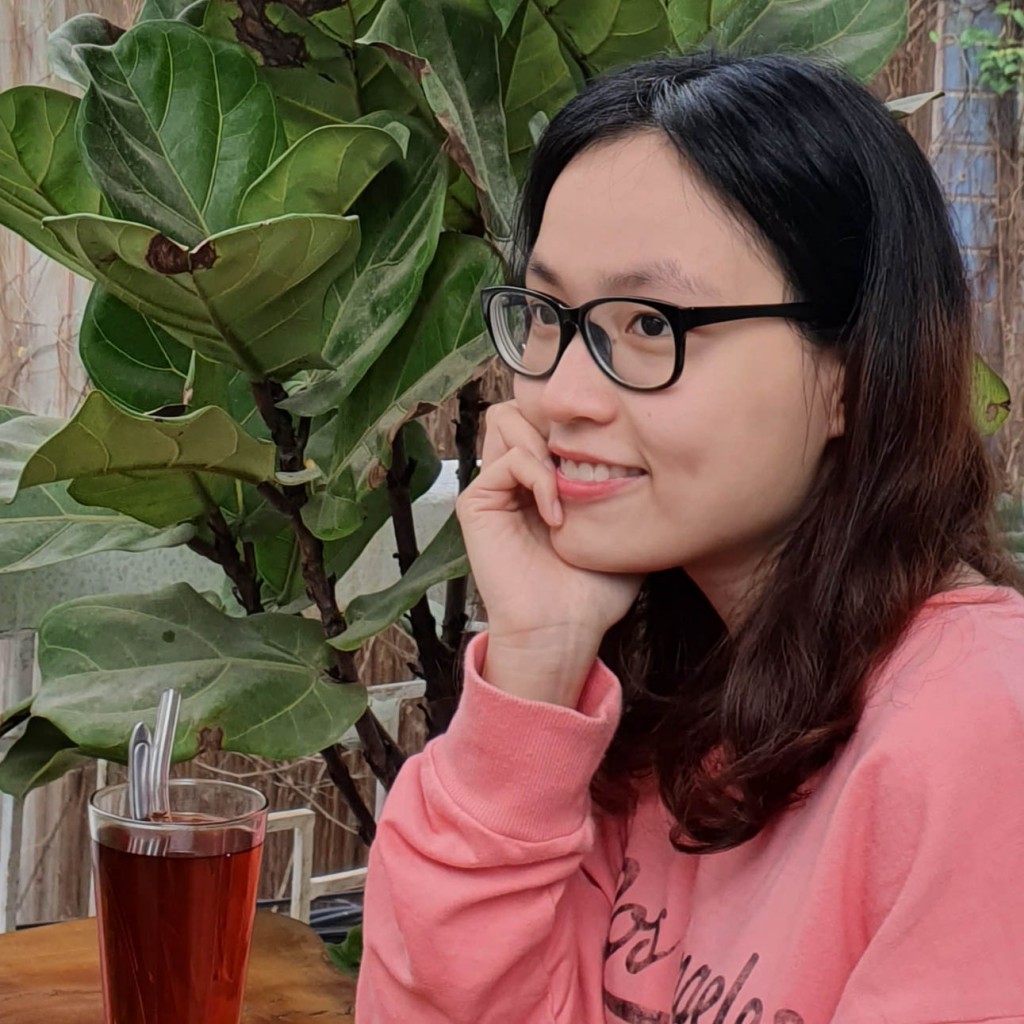 Mia
I was born in the middle of a city where crazy traffic and noise were my childhood's fear. But life is too short to just stay safe in my little home, traveling can not be a dream forever, and so, I stepped outside that door and hit the road...