1. Roast Coffee and Eatery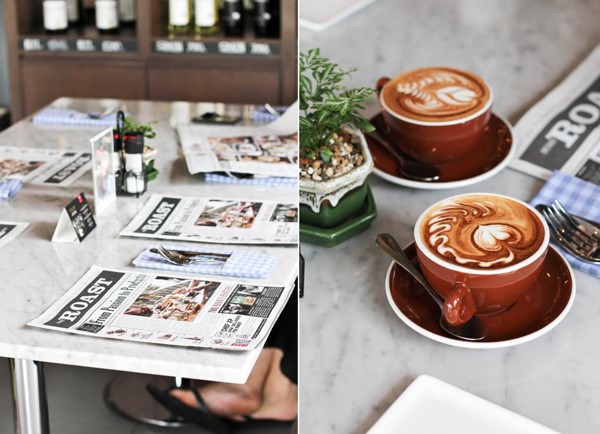 Roast Coffee and Eatery is popular name known as "small address" for coffee lovers in Bangkok, where you can not only enjoy sweet coffee cups but also have romantic dinner in the center place. Roast Coffee and Eatery owns rich and diversified menu including 90 dishes to serve for breakfast, lunch, dinner with drinks. The café is designed in order to get more lights by making very large windows so that, it is ideal to visit in light sunny days. After meal, you can go shopping in center malls, but be careful for not getting lost because there are so many stores selling here!
Address: SeenSpace Thong Lor Soi 13, nearby Thonglor station
Opening time: 10 a.m to 23 p.m from Monday to Thursday, 9 a.m to 12.30 a.m on Friday and Saturday, from 9 a.m to 23 a.m on Sunday.
2. Everyday by Karmakamet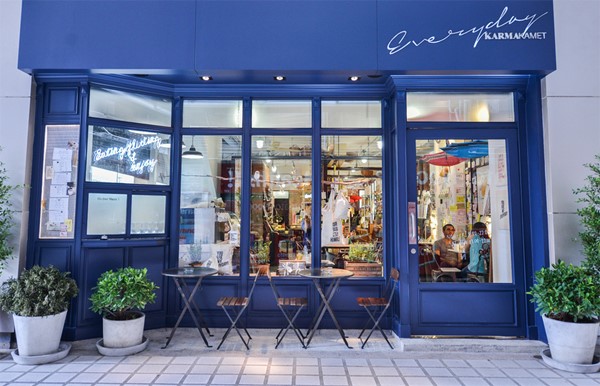 Apart from two stores in Chatuchak market and Central World shopping center, Karmakame brand is also opened in other site where is closed to Yada building named "Everyday by Karmakamet". This brand name is famous for integrated services in only place, an appealing trend in Bangkok now. Tourists can buy a variety of items such as body care products, perfumes, decorative items, or handicrafts as pillow, scarf, T- shirt of famous brands. The peace space in the café is really great for tourists who love quiet to be freely innovative. Many tourists have described their feeling after leaving the interesting address "you could spend hours reading a book and sipping a cup of coffee like unseen person because no one bothers you if you do not agree for it"
Address: 1/F Yada Building, Silom road near MRT Silom station or BTS Sala Daeng station.
3. Ceresia Coffee Roaster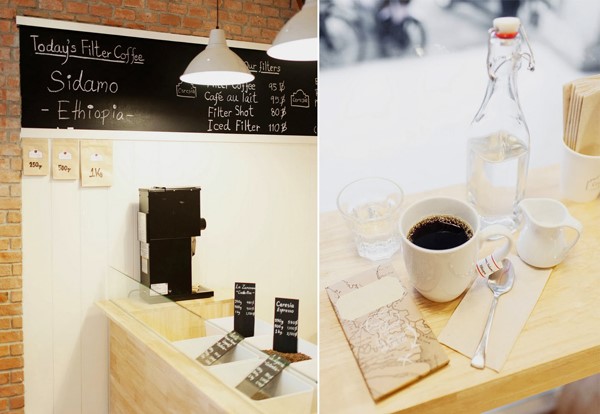 Those people who are addicted coffee, they would come to Ceresia Coffee Roaster because the shop sells fried coffee bean that makes coffee flavor became more delicious and moreish than anywhere else. In addition, when dropping in the shop, you will feel simple and warm atmosphere because the café is decorated naturally with crude bricks and wooden tables. Why do not you come to enjoy tasty coffee and ideal space as well?
Address: 93/29-41 Sukhumvit Soi 33/1.
Opening time: From Tuesday to Sunday at 8 a.m to 6 p.m
4. Casa Lapin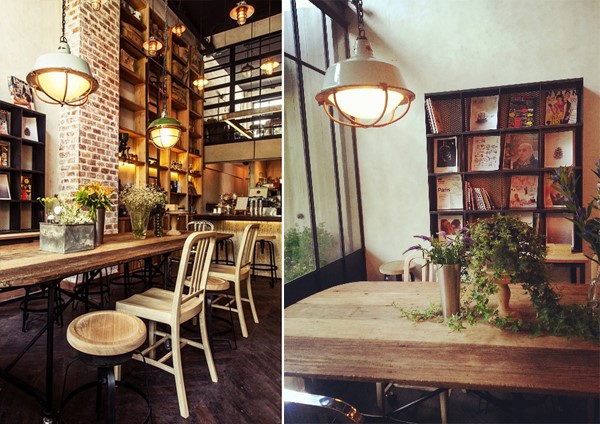 Among different styles of café around Bangkok city, Casa Lapin is well-known as the most favorite place for the youth because of youthful, simple but eye-catching decoration. Most of furniture in the shop is made of bright wood marked dark metal details like wooden wardrobe, chair leg, corridor… all highlight unity, liberality as well as modernity for the small shop. Especially, almost spaces in Casa have a lot of plants, from the flower pots regularly watered every day, to brilliant flower vases or pretty small but vibrant vines. The eatery's menu contains dishes and drinks in accordance with Western style.
Address No.1:
Casa Lapin: Thonglor Art Village, between Thonglor Soi 17 and 19
Opening time: From 8.30 a.m to 20.30 p.m on Monday to Friday & from 10.30 to 20.30 p.m at weekend.
Address No.2:
Casa Lapin X49: Soi Songphinong, between Thonglor 13 and Sukhumvit Soi 49/7,
Opening time: From 7.30 to 20.30 on normal days and from 10.30 to 20.30 on Sunday
5. Roots Coffee Roaster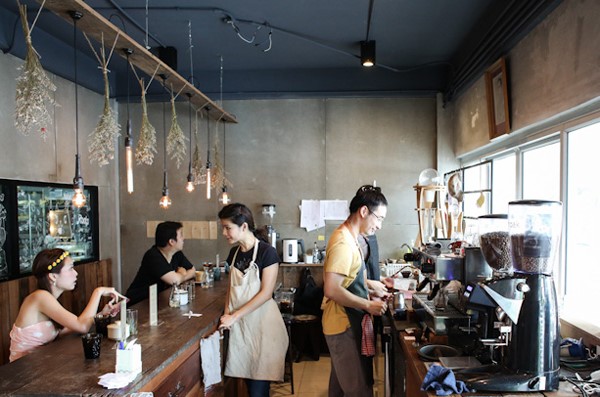 Roots Coffee Roaster is a branch of Roast restaurant but it specializes in coffee without food like its brother. Essentially, the place is also training center for coffee quality course and professional coffee-making for enthusiasts. Therefore, the shop opens only two days at weekend for coffee drinkers. However, Roots has still attracted crowded guests for tasting coffee and enjoying unique space here. Beside careful, skillful preparation about coffee quality by practitioners, the café's decoration in rustic style but very cool, they are great points for well attraction.
Address: Ekamai Terrace #2-4, Sukhumvit Soi 63, between Ekamai Soi 15 and 17
Opening time: From 12 a.m to18 p.m on Saturday & Sunday, weekly