Known as one of the world's most popular tourism destinations, it is true to say that Thailand owns multitude of spectacular places. Golden Temple Country is tourist attraction for magnificent temples, white sandy beaches, crystal blue sea, and cheerful smiles as well. Thailand is located at the centre of the Indochinese peninsula in Mainland Southeast Asia. It is bordered to the north by Myanmar and Laos, to the east by Laos and Cambodia, to the south by the Gulf of Thailand and Malaysia, and to the west by the Andaman Sea and the southern extremity of Myanmar. The country is ranked no. 50 about total area with 513.000 square kilometer, and population of 67 million people. Especially, from 1985 to 1995, Thailand's economy had rapidly developed and nowadays, the country is considered as one of 4 dragons in Asia. Along with economy and society's development, the country of most famous temples is also becoming ideal place for delicious dish, tropical climate, specific culture, imposing mountain, beautiful beach to draw numerous tourist all over the world.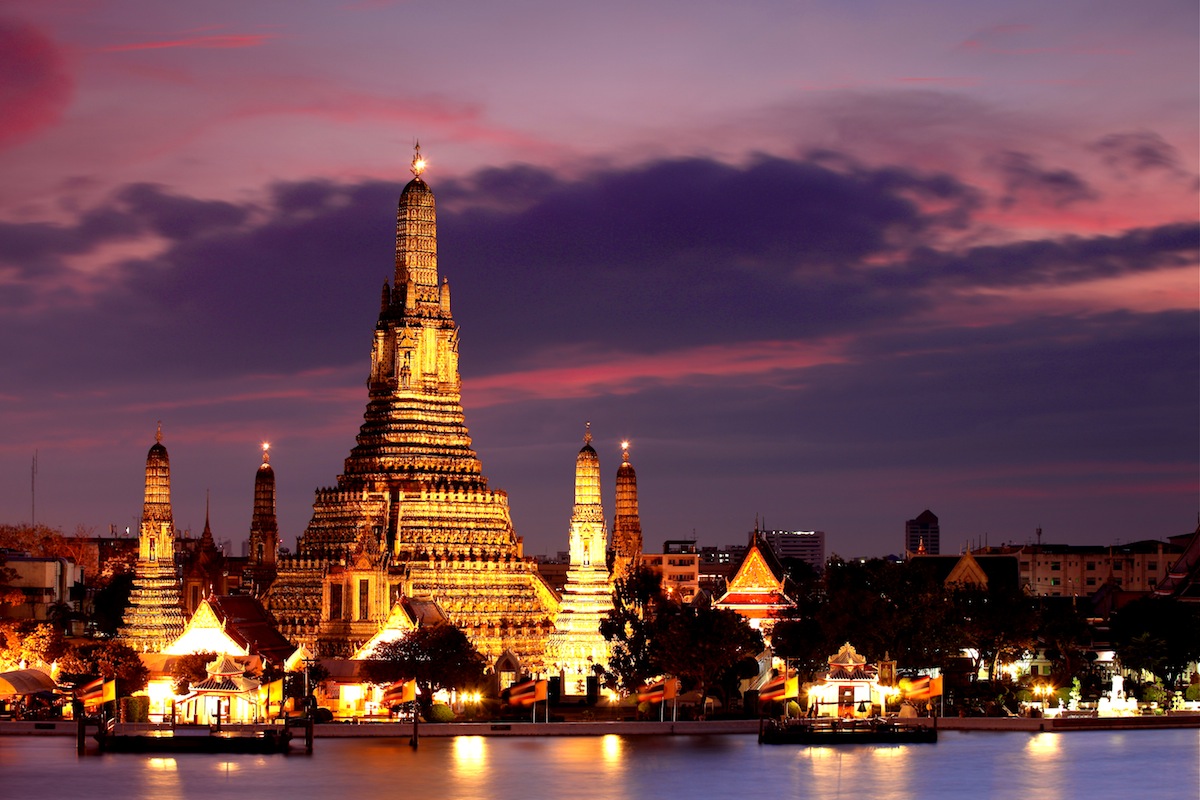 So now, you are looking for best time to travel to Thailand? Truly, not only Thailand, whenever you travel other places in the world, one of the very important things is to know exactly appropriate traveling-time. Thailand's seasons are mostly divided into 2 main seasons: Rainy season starts from May to October with characteristics of being rainy and hot, and dry season begins from November to end of April in the next year with cool feature. Although it separates two distinct seasons, the weather in Thailand is reasonable most time of year. According to annual climate, November to February is the coolest and less rainy months of year so that, it is possibly greatest time to stay in Thailand. However, you should take note that Thailand is a large country; as a result, it is hard to evade different weather conditions among regions. Therefore, you are advised to learn carefully about region's weather as well as festival time in order to arrange perfect schedule.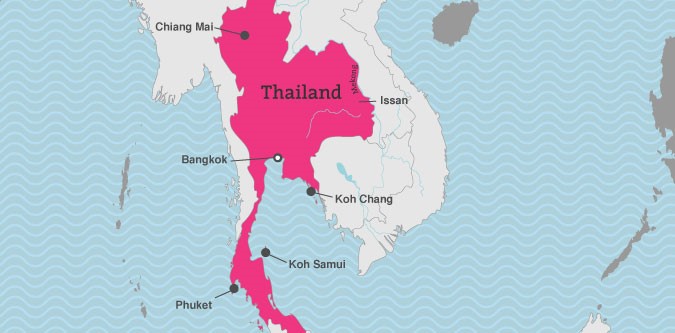 Information about climate
Basically, Thailand belongs to tropical climate region; average temperature is approximately 28 to 35 degree and it has three seasons in the year:
Cool season: (November to February)
November to February is time of cool and dry weather around the central, northern, and northeastern of Thailand, accordingly they are most popular months to visit Thailand. Though Thailand is in the tropics, its climate is quite warm most of the year and cool weather only occurs in the northern mountains, while areas like Bangkok and Ayutthaya get only two or three weeks of cool weather in late December or early January. Meanwhile, the southern region of Thailand really has only two seasons – "rainy" and dry without "cool" season.
Hot season: (March to June)
The weather in Thailand is marked as the hot season from March to June when temperature is higher and occasional rain is the norm. The temperature in the hot season begins rising in February; sometimes, it reaches to 40 degree C.  Hence, it is traditionally the least popular season for tourists to visit no matter how still nice weather is along Thailand's coasts during the time.
Rainy Season: (July – October)
The rainy season is from July to end of October and dominated by the southwest monsoon. During the season, rainfall in most of Thailand is up to its heaviest.  However, in areas, climate also changes like slight difference between Thailand's two coasts in rainy season. On the west coast, the location of Phuket, Krabi, and the Phi Phi Islands, the southwest monsoon brings heavy storms from April to October, while on the Gulf of Thailand or east coast, the location of Koh Samui, Koh Phangan, and Koh Tao, the most rain falls down between September and December. Generally, if you want to visit both sides of the coasts during your days in Thailand, December to April would be best choice.
Information about festivals and events
Thailand is the home which organizes multitude of festivals closed tightly to Buddhism.
If you are a festival-lover, you should note down the following festival list:
Makha Bucha festival occurs on 15th April lunar year to commemorate the first 1520 people followed Buddhism. Through the festival, Buddhist from every temple around country will bring candles and walk around temple 3 times clockwise.
Lunar New Year Festival is organized jubilantly and animatedly through roads, streets to houses of Chinese families living in Bangkok or Yaowarat, on this occasion, people will decorate their houses, celebrate parties in merry atmosphere. If you are right time in Thailand during the festival, you do not forget to come, enjoy and feel.
Songkran- the renowned water festival of Thais people is celebrated from April 13 to 15 which is a Buddhist festival and the kingdom's most important public holiday. Traditionally, Thais people visit their local temple to pray and wash their Buddha icons; also, to hope luck and prosperity for the coming year.
Loy Krathong Festival falls on the night of the 20th lunar month (usually in November), at the end of the rainy season when the full-moon lights up the sky. People look forward to going out and launching Krathongs on the river together to forecast the romance future by the direction the Krathongs float. As dropping in Thailand in the occasion, why don't you stay longer and enjoy the full moon night with sparkling Krathongs illuminating over sky and earth?