Vietnam food 's reputation on global culinary map is growing. Banh mi, iced milk coffee, beef noodles are listed into the 10 best Vietnamese dishes praised by USA and Canada's newspapers in 2022. Let's check the list of Vietnamese foods that you should try when travelling to Vietnam.
Pho bo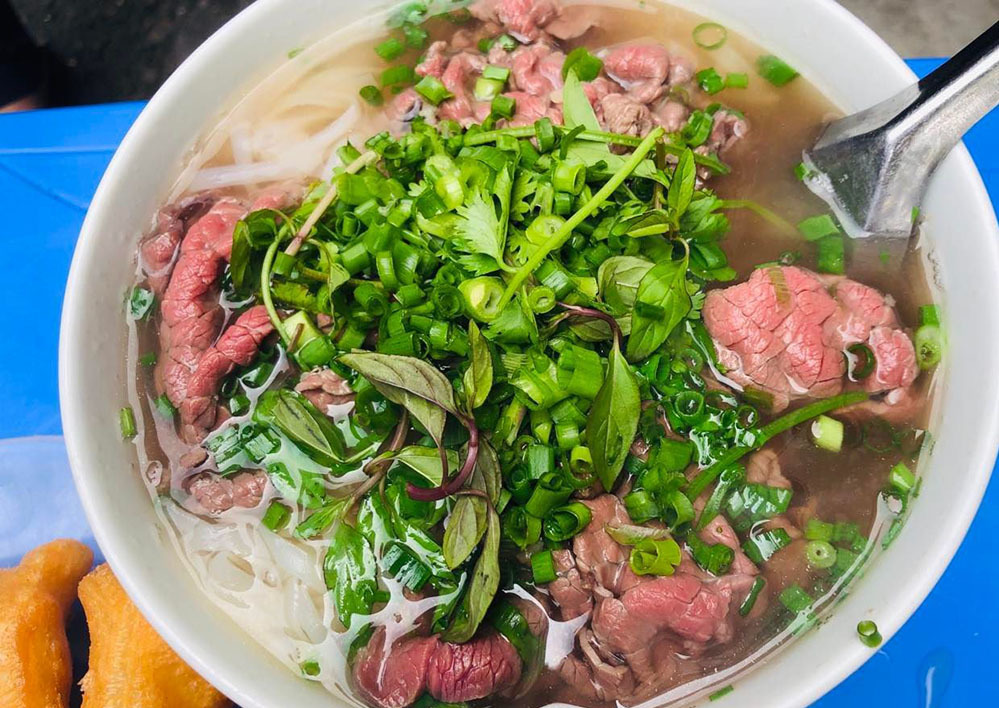 In January, CNN announced its list of the 20 best soups in the world vote from culinary experts. Pho bo (Vietnamese beef noodle soup) ranks at the top, along with China's Lanzhou noodle soup, and Thailand's tom yum.
There are many versions of Pho but Pho bo is always the most favorite dish according to CNN's report. Pho bo has also two main types: cooked and rare beef. Cooked beef are pieces of meat that are already boiled in broth, and rare beef is thinly sliced ​​​​meat, blanched quickly in boiling water.
A bowl of Pho bo in Ho Chi Minh City and Hanoi cost between VND30,000 to 80,000 (approx. $1.32-3.40).
Banh bot loc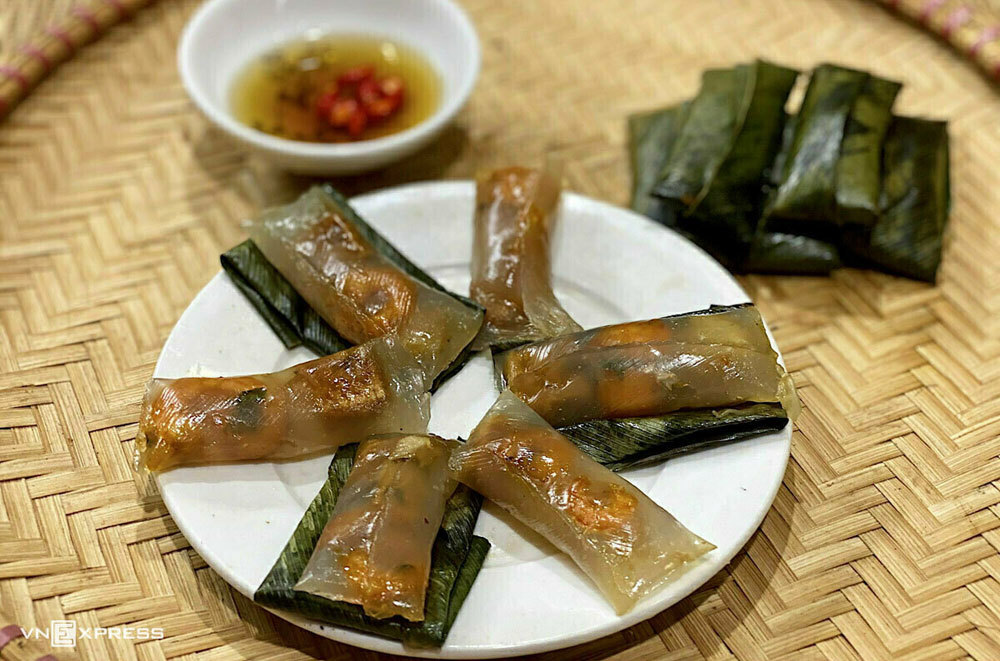 In April, Banh bot loc (Vietnamese tapioca dumplings) was the name mentioned when CNN praised Vietnamese dishes. This is one of the most famous and typical food in Hue, Central Vietnam.
Banh bot loc is made from tapioca flour with shrimp and a piece of fatty meat inside as filling, then wrapped in banana leaves and steamed.
Banh cam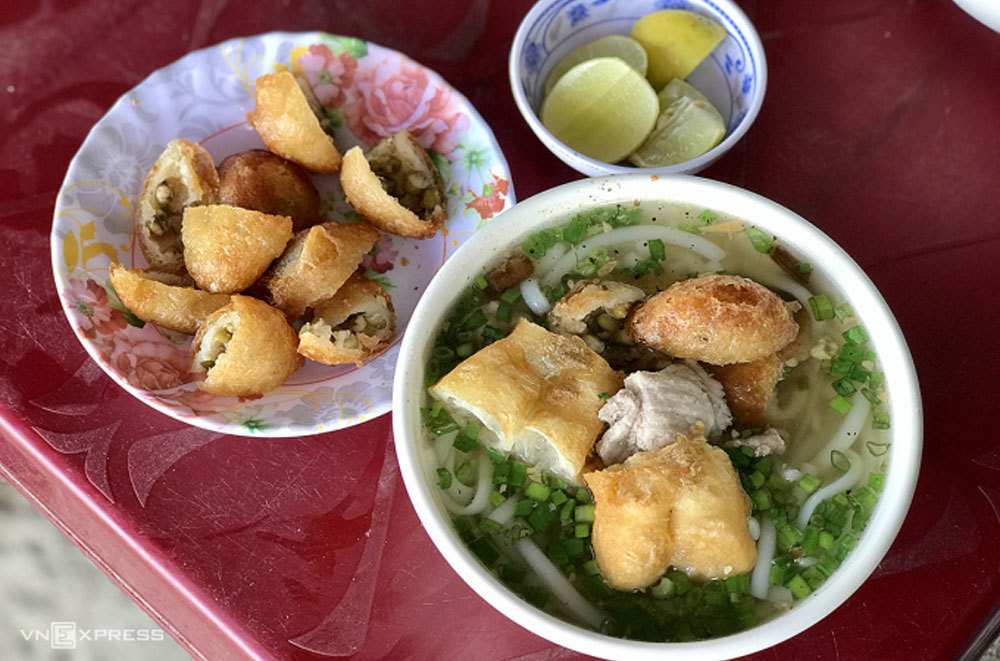 In May, CNN has called Banh cam (orange cake), deep-fried glutinous rice ball from southern Vietnam, as one of 30 best fried foods in the world. The cake is round and orange in color, so named after this fruit. It is made from glutinous rice flour, filled sweet green beans. The balls then are covered with sesame and fried.
Banh mi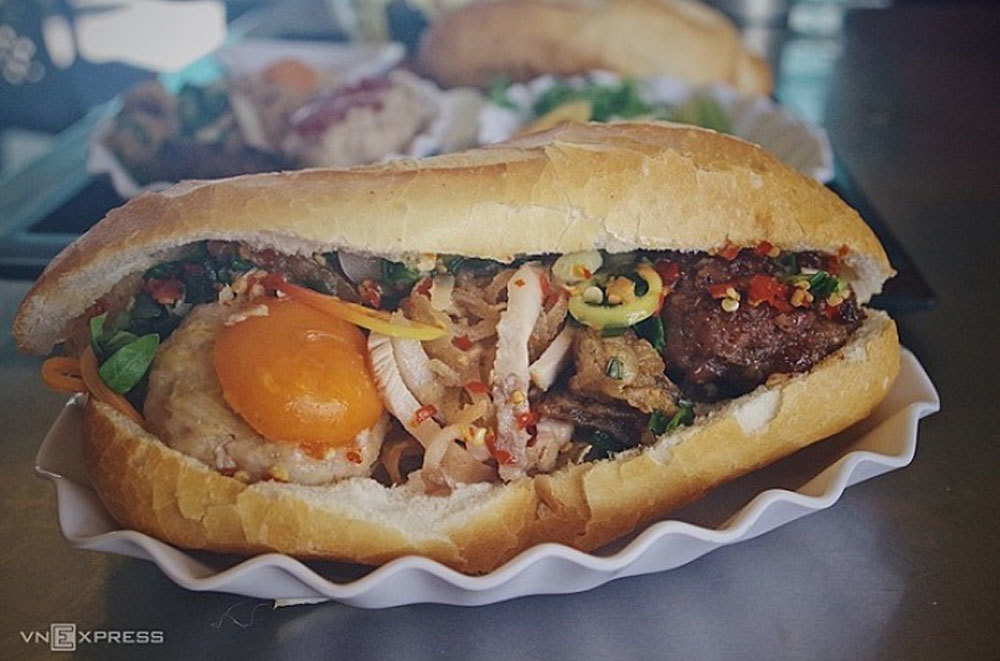 Also in May, Banh mi appears in the CNN's list of the world's 23 best sandwiches. The American newspaper wrote: "A remnant of French cuisine, baguettes have been re-processed by Vietnamese people according to their own taste. You can find them in every corner of the country, on the street food trucks with prices from 15,000 VND (approx. $0.64)."
Iced milk coffee
In May, The Travel, a famous travel magazine has named iced milk coffee as one of the best drinks in the world.
According to the Canadian newspaper, when coming to Vietnam visitors should not miss the chance to try egg coffee . A delicious creamy custard drink made by mixing egg yolks with condensed milk, served with coffee.
Cha ruoi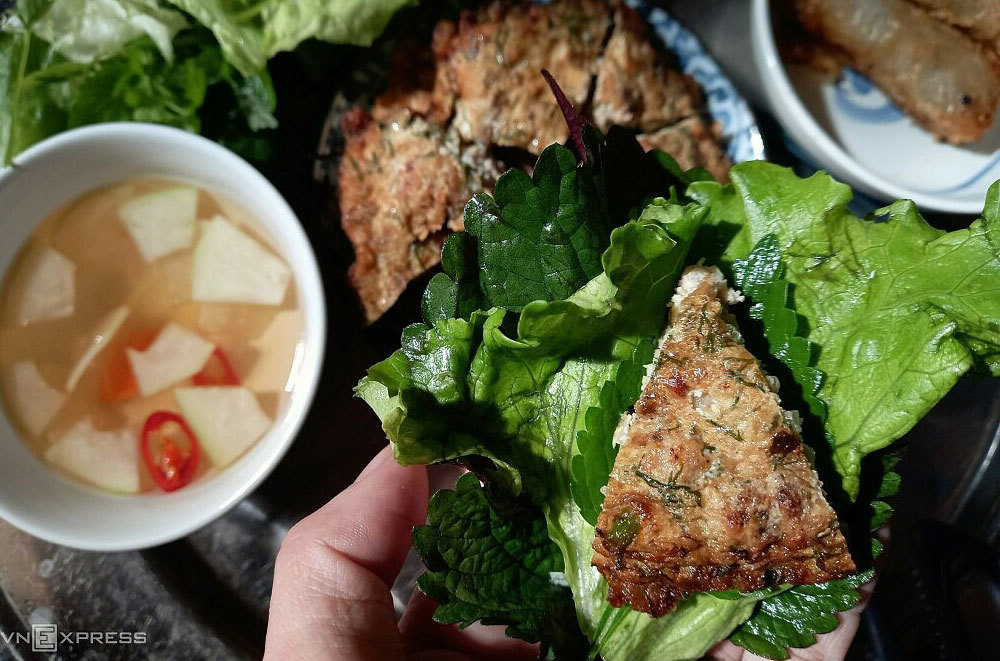 In June, Hong Kong's South China Morning Post introduced cha ruoi (ragworm omelet) to its readers. This seasonal dish is made from eggs and ragworms, a kind of seaworm only appear between late autumn and early winter in north region of Vietnam.
The ragworms are washed, then mixed with minced pork, tangerine peel, herbs and eggs, then fried on low heat. It can be served with raw vegetables and sweet sour sauce with a little papaya and carrots.
Bun quay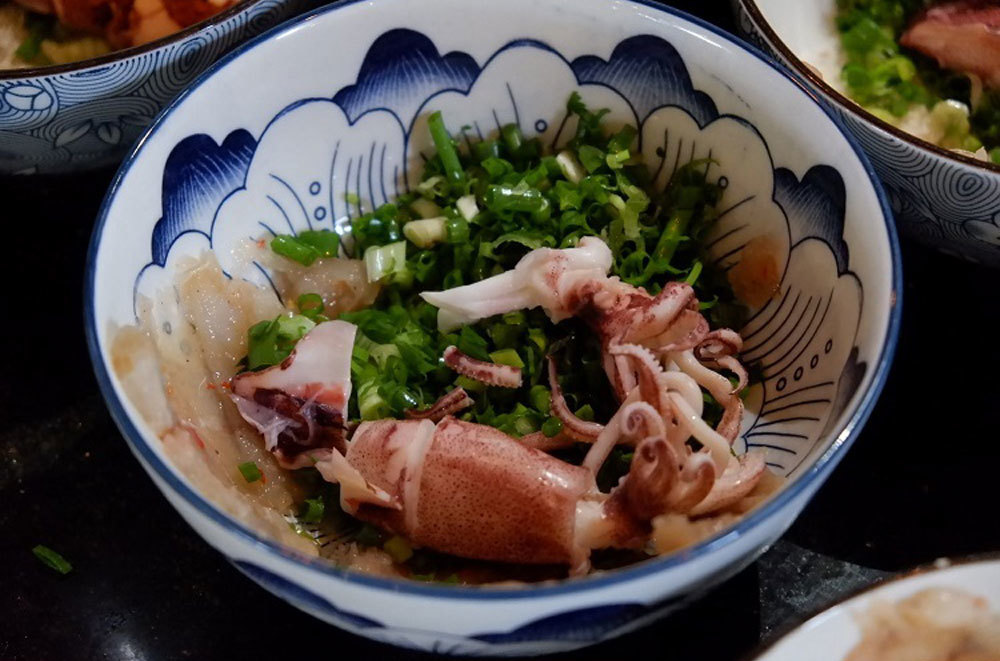 The Hong Kong daily also introduced Bun quay, or stirred noodles, a signature dish of the tourist island Phu Quoc.
In addition to fresh ingredients, what makes this dish so special is the process of making vermicelli, and making the sauce by yourself. A bowl of stirred noodles usually consists of fish, shrimp, fresh squid, served with finely chopped scallions, broth, spices, then stir well. When the bowl is brought up, diners must make their own sauce according to their personal taste.
Cao lau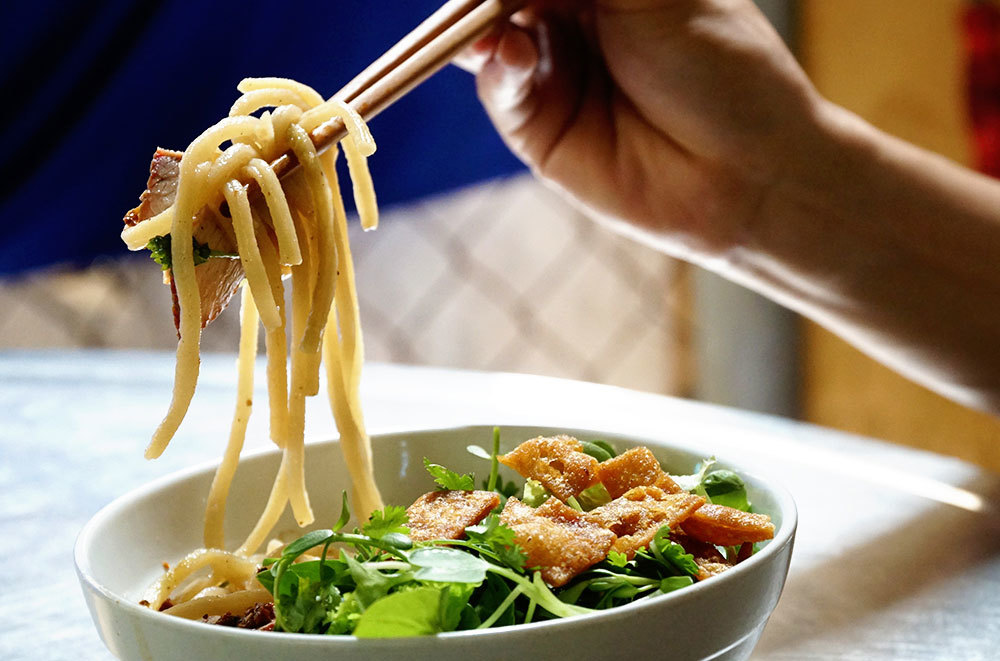 This is the next Vietnamese dish mentioned on the South China Morning Post, a traditional dish in the ancient town Hoi An. Cao lau is an excellent dish when having all the flavors of Vietnamese cuisine: sweet, sour, spicy, salty, and bitter. Yellow noodles is mixed well with shrimp, pork, raw vegetables and a little broth.
Bun ca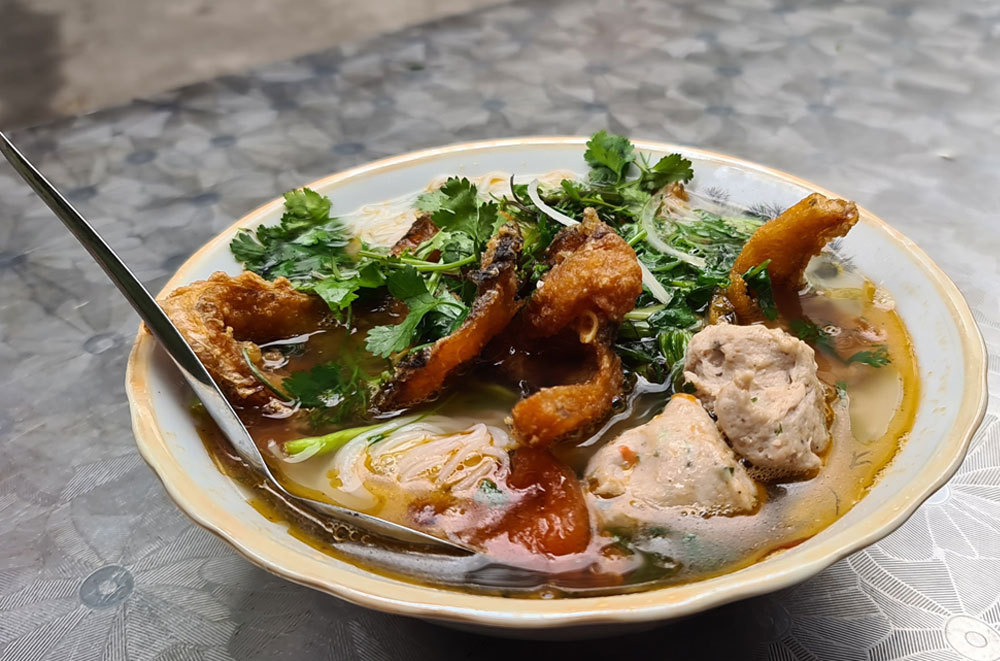 If you want to explore Vietnamese cuisine, you can start from the capital Hanoi and try Bun ca or fish noodles. As its name, the main ingredient of this dish are deep-fried fish pieces, noodles served with vegetables.
Chao vit
In November, Taste Atlas, a website known as the world culinary map, suggests some famous and delicious Asian dishes made from duck. The dish from Vietnam mentioned is duck porridge. This hot porridge is especially favoured on winter days.
These above mentioned are all famous Vietnamese dishes that have received many compliments from international media for their delicious and unique taste. If you visit, enjoy it all to experience Vietnam's culinary!