Only 170 km away from Hanoi, Halong Bay is a famous attraction for not only domestic but also for international tourists. It has received a wonderful gift from the mother nature. That is an unique and amazing landscape. As a UNESCO heritage site, Halong gets many attentions and investments from Vietnamese tourism authority. Therefore many diverse tourism activities are developed.     
2 days 1 night overnight cruise, night squid fishing, kayaking through the caves and sightseeing tour with seaplane are 4 must-try experiences in Halong Bay – one of Vietnam's top world heritage sites.
Overnight cruise in Halong Bay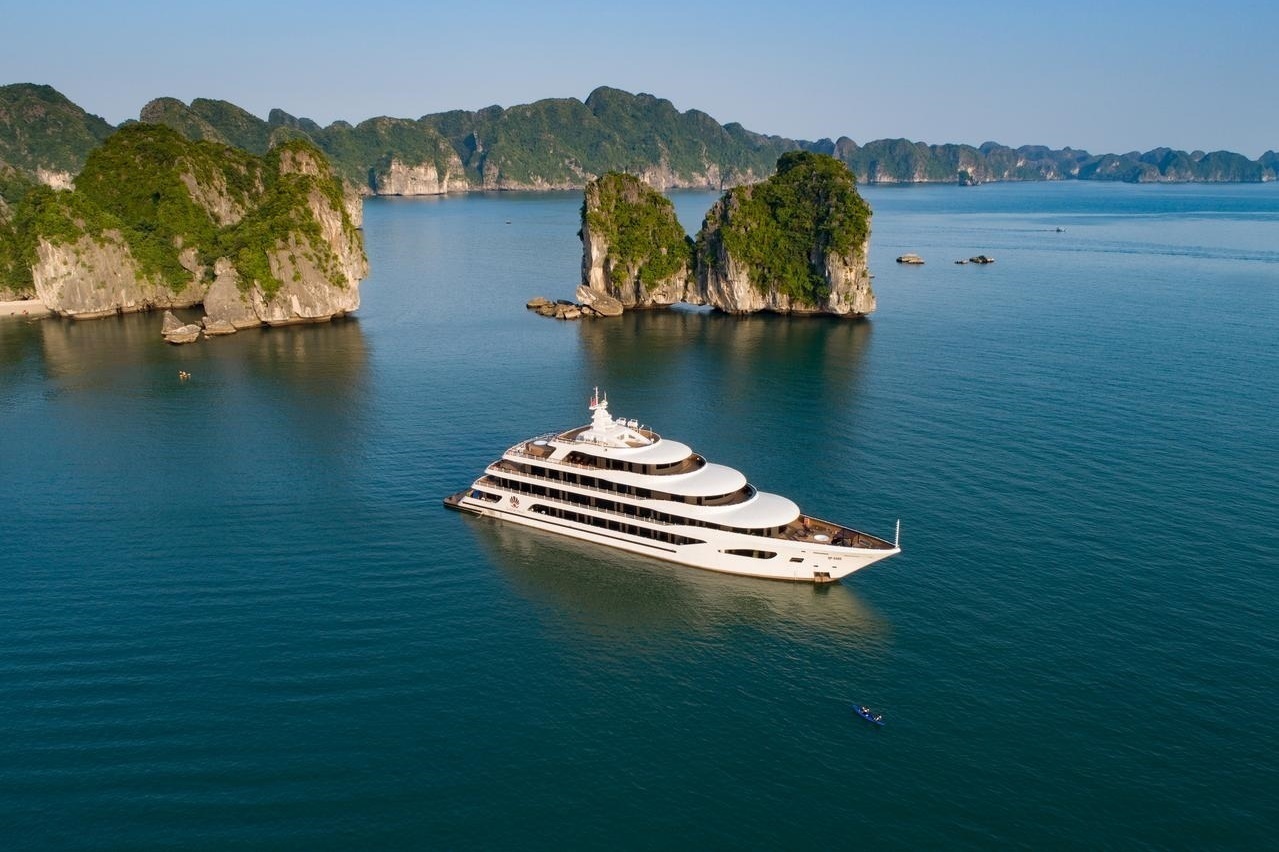 With an area of more than 1,550 km2 and over 2,000 islands and islets, Halong Bay owns a system of caves and beautiful limestone mountains.
Choosing to stay on the cruise, tourists will be able to taken throught the amazing bay, visit famous attractions such as Sung Sot cave, Dau Go cave, Thien Cung cave and spend the night on the bay.
Watching the sunset behind the islands, having dinner on the deck and catching the sunrise in a spacious space will be unforgettable moments when coming to Halong. There are many additional activities in the cruise's program. For example: cooking course, morning yoga, visiting floating villages etc.
Night squid fishing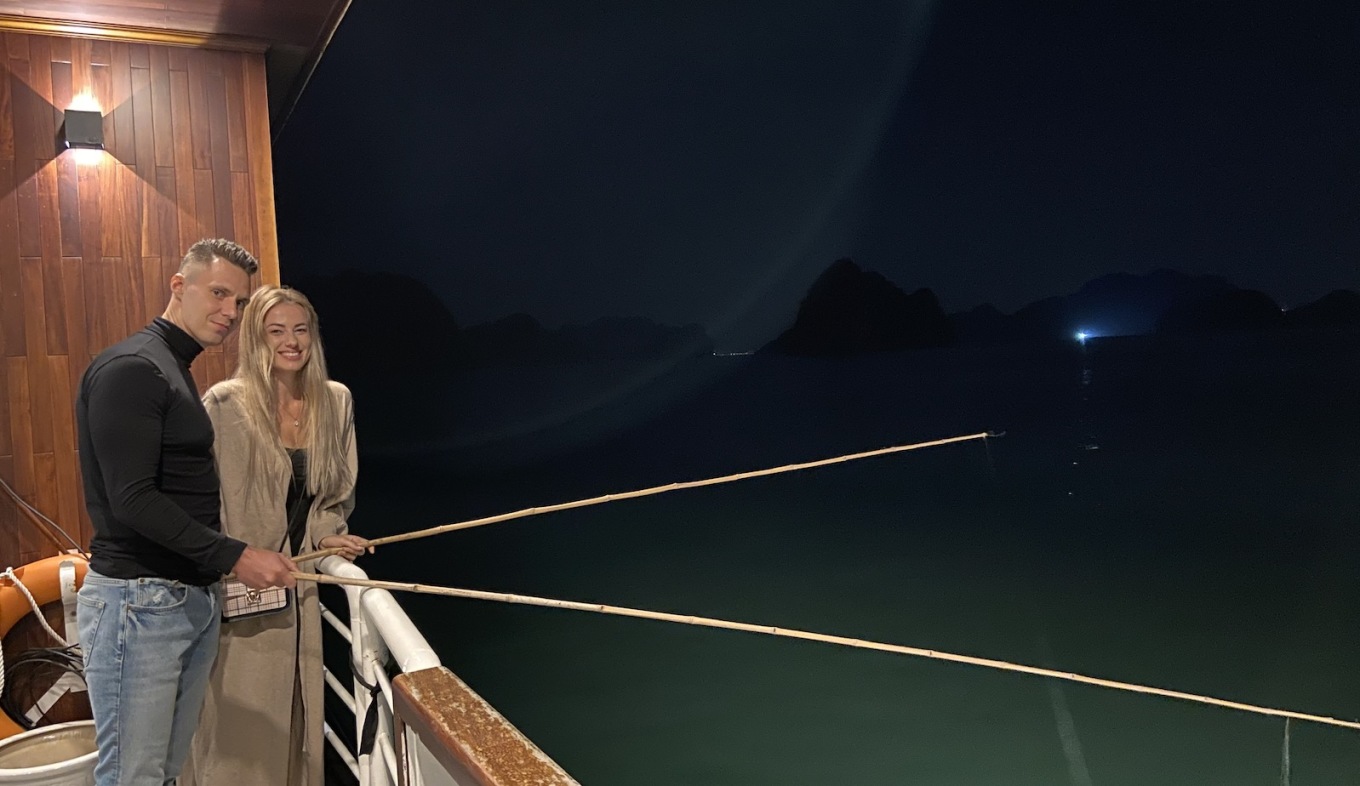 Night squid fishing is a special experience when travel to Halong Bay. With a fee of 200,000 to 400,000 VND/person (about 10-20$) you can join a night squid fishing tour. Step on the boat and go to the sea, you will be provided with bait, fishing rod to catch fresh squid with your own hands like a real fisherman. The squid that you catched can be cooked right on the boat. A night squid fishing will start from the sunset to midnight.
Kayaking through the caves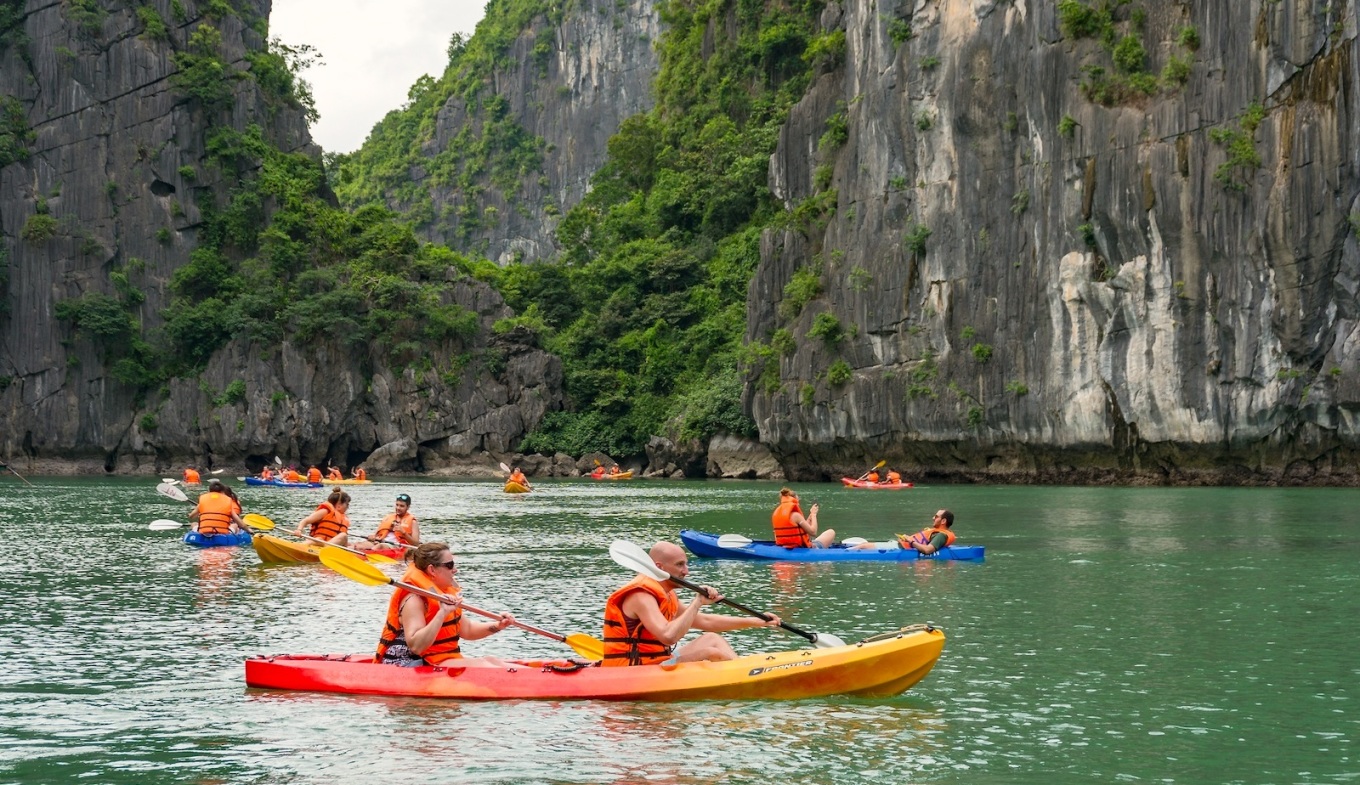 Halong Bay is one of the most quiest bay in the world thanks to its limestone pillars. Tourist can do kayaking or other water activities without being afraid of big waves. The kayak is small and thin, so it can easy to go through the caves under limestone mountains, visit floating villages, pearl farms in the bay an discover the life of fishermen. Guests will be equipped with life jackets. However, it is still necessary to pay attention to safety rules when using this type of vehicle.
Sightseeing tour with seaplane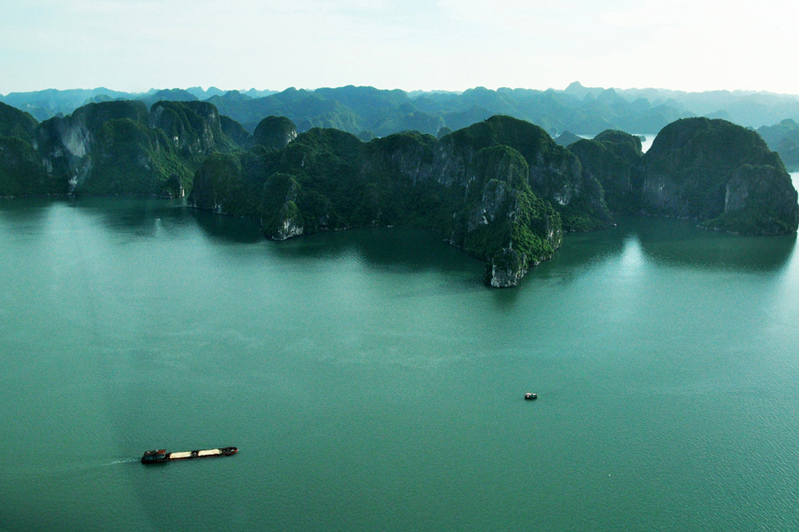 If kayaking helps visitors to go through limestones mountains and see the beauty of Halong Bay at a short distance, with seaplane you will have a panorama view of the whole area from sky. Just after few seconds surfing on the water it will reach 500 to 3000m high level. From above, the limestone mountains and hundreds of islands appear in your vision. Only 25 minutes on the seaplane you can see how amazing and how great the bay is.
However the cost is also high. A 25 minutes sightseeing tour costs 1.500.000 to 2.500.000 VND/person.
Halong Bay is a must-visited destination in Vietnam. Even it maybe touristy, you shouldn't miss the chance to visit one of the world's new seven wonders of nature.