Nha Trang is a coastal city which is famous for its beautiful beaches, clear blue water and colorful coral reefs. Here are the reasons why you should come to Nha Trang in this summer!
Stunning beaches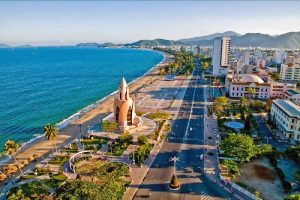 The most attractive points of Nha Trang are sandy beaches, a beautiful bay with 19 large and small islands scattered. Among these Tran Phu beach is always crowded with tourists. Along the beach, you will see many tourists participating in boating, kitesurfing, jet skiing etc.
If you want to get out of the city, take a car to Bai Dai beach near Cam Ranh Airport. Here you will see very shallow turquoise sea water. For a day trip, drive 60 kilometers north of the city to Doc Let, one of Vietnam's most beautiful long coastlines.
Fresh seafood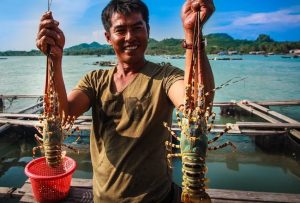 Nha Trang is known as the seafood capital of Vietnam. In the sea of Khanh Hoa province there is a lot of fresh fish, shrimp, oysters, snails, etc., which is highly recommended by food lovers. This city has countless roadside eateries, restaurants and hotels, you will easily find a place to enjoy delicious meal.
Relaxing mud bath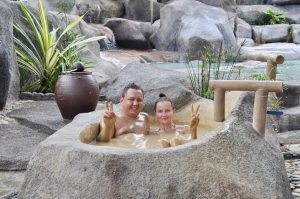 Let's take a day to experience mud bath, a very exeptional actitivy here. Nha Trang's mineral-rich clay is said to have therapeutic and healing benefits for the skin, including boosting blood circulation and moisturizing. If you want to feel relaxed, book a coffee massage or a chocolate body wrap.
Island hopping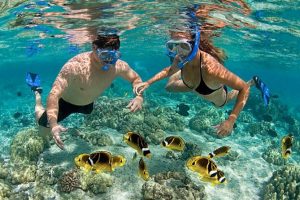 Coming to Nha Trang you should have a day trip to sail into the sea and explore pristine islands in the bay. Hon Mun island is one of Vietnam's protected marine reserves, an ideal place for scuba diving and snorkeling. In addition, VinWonders is a playground in closed island with a large amusement park as well as a high-class golf course. Or Monkey Island is home to more than a thousand primates; while Yen Sao island is home to thousands of swiftlets.
Luxury resorts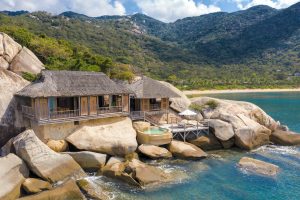 You'll find in Nha Trang from high-end resorts to more casual accomodation in the city center or suburbs. The coastline between Cam Ranh airport and Nha Trang city is being developed for hotel services and many new resorts have been put into operation.
Cultural highlights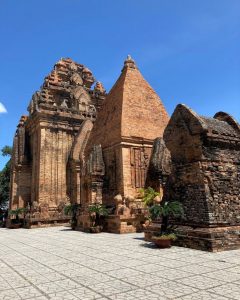 Nha Trang has many cultural sites. Built in the 8th century by the Cham people, Ponagar Tower is a must-see. Its architecture blends various religions, including Hinduism, Buddhism, and Islam. In the city, Nha Trang Cathedral is home to ornate French stained-glass windows and majestic colonnades. At Long Son Pagoda, you will be impressed by a towering Buddha statue on top of the hill. And there are many other Buddhist temples far from the center waiting for