If you have planned to visit Vietnam but had to postpone it because of Covid-19, don't lose your passion for traveling, because today we will take you on a special trip around our country.
Vietnam has many magnificent scenes from the cities to the countryside, from the sea to the mountains. Today, let's lay back on your comfy sofa, put on your headphones (it would be perfect with a VR headset) and join us for the trip from north to south.
1. Hanoi's Old Quarter (Hanoi city)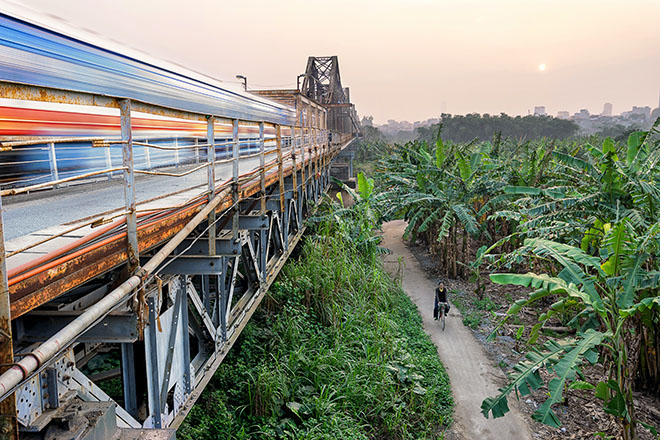 Hanoi – the over-1000-year-old capital of Vietnam. Leaving the war far behind, it's now moving forward with continuous development in economy, infrastructure…, but still keeps its traditional root in every corner of the city.
2. Ninh Binh Province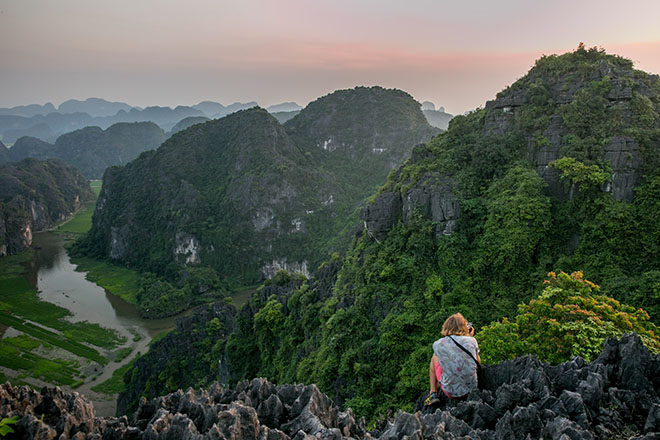 This site is located in northern Vietnam, 100km south of Hanoi. Ninh Binh was Vietnam's capital before Ha Noi, with many ancient man made temples and pagodas surrounded by karst limestone cliffs and vivid green rice fields.
How about exploring it by yourself with this 360-degree-video? Ninh Binh in 360
3. Ha Long Bay (Quang Ninh Province)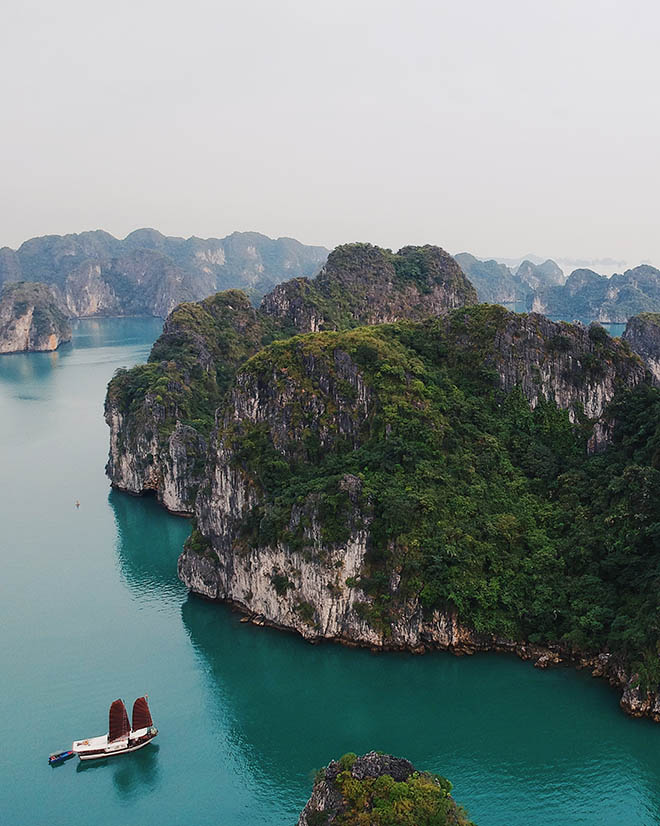 Halong Bay – one of the New Seven Wonders of Nature, is located in the Quang Ninh province.of northern Vietnam, a little corner of the Pacific Ocean where emerald water touches the blue sky, dotted with more than a thousand grottoes and islets. It is definitely no stranger to tourists when coming to Vietnam.
Take a look at these options: Ha Long in 360 or Halong Bay flycam VR 360
4. Complex of Hue Monuments (Thua Thien-Hue Province)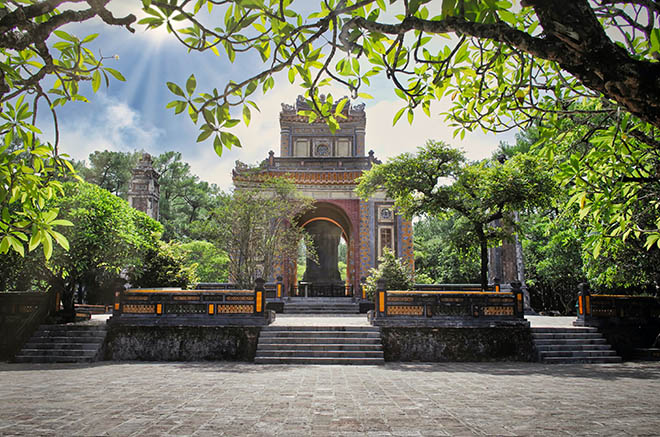 The Complex of Hue Monuments was one of Vietnam feudal dynasty's capital, includes royal tombs, pagodas and temples, making this place one of the most important historical and cultural centers of Vietnam. A trip to this place will bring you travel back in time, learn about the country's rich history.
5. Danang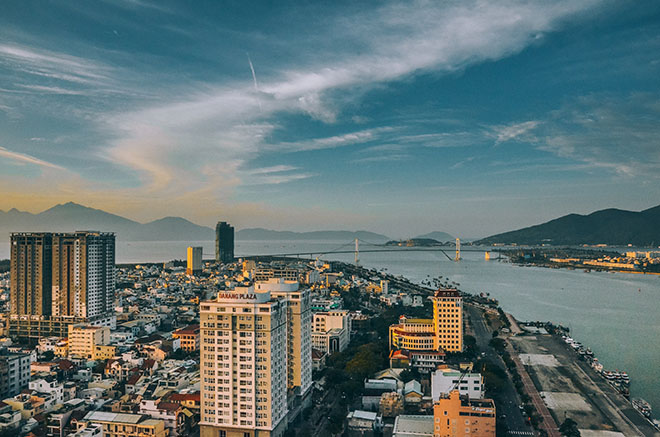 For wanderlust travelers in Vietnam, Da Nang- one of the biggest cities of Vietnam is not unfamiliar to them. Da Nang is a stunning city being adjacent to Han poetic river and beyond smooth and white sand beaches. Nowadays, Da Nang is more and more beautiful, modern and civilized. Thanks to both its favorable location being the central city connecting three world heritages (Hue ancient capital, Hoi An ancient town and My Son holly land) and beautiful nature being passionately loved, Da Nang is getting a friendly and striking destination
6. Hoi An ancient town (Quang Nam Province)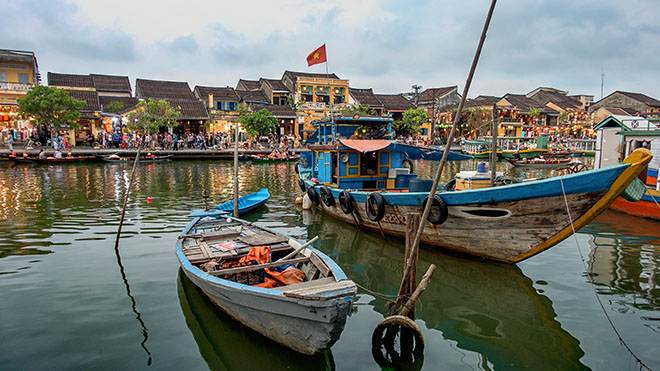 Hoi An is an old town down the Thu Bon River, on the coastal plain of Quang Nam Province. The impressive architecture of Hoi An is characterised by a harmonious blend of Vietnamese, Chinese and Japanese influences. Hoi An is surrounded by peaceful villages with ancient houses and assembly halls, pagodas and temples.
Explore this dramatic town step by step on Hoi An in 360 or Hoi An flycam VR 360
7. Ho Chi Minh city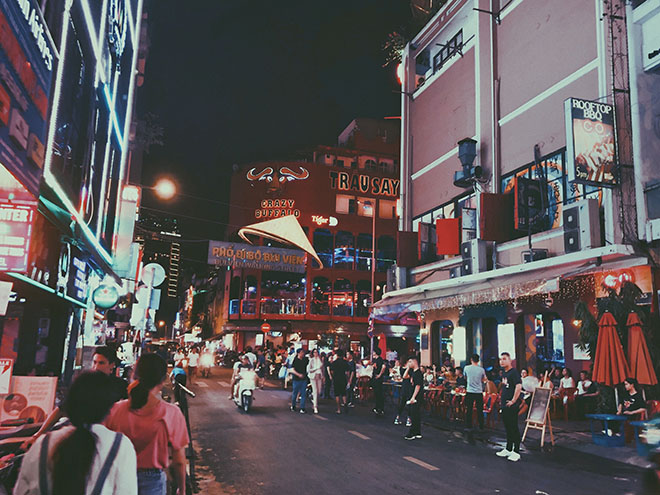 Ho Chi Minh city (Saigon) is the business and financial center of Vietnam,a bustling city with fascinating culture, impressive French architecture, and epic skyscrapers as well as ornate temples and pagodas.
In these video, we'll travel around and see what's really attractive about this city:
8. Phong Nha – Ke Bang Cave Systom with Son Doong Cave
Son Doong Cave is one of the mysterious caves in the world and is the heart of the Phong Nha Ke Bang National Park, located in Quang Binh province of Central Vietnam. After being recently explored and researched in 2009-2010 by British Cave Research Association, Son Doong cave has been opened and designed tour to the public since 2013. However, fewer people have seen the inside of Son Doong cave than have stood on the top of Everest mountain.
Now with the technology, you own the chance right inside your living room.
9. Mekong Delta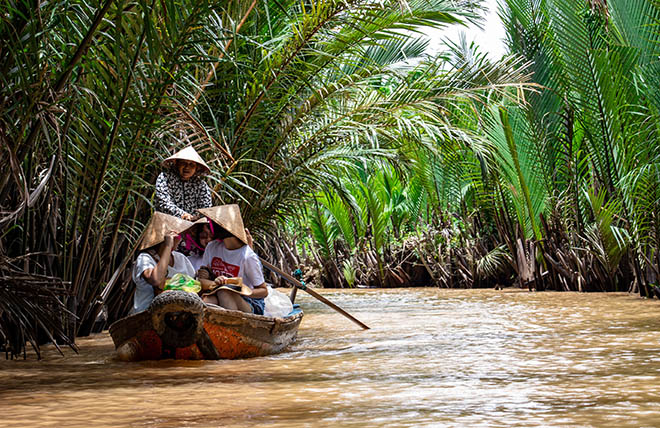 Coming to southern Vietnam, you will not be listless with the beauty and the richness of the Mekong Delta – known as the "rice bowl" of Vietnam. This is another world where you can see the rhythms of the Mekong Delta with the boats, houses or local market float upon the rivers, the canals. You will be admired the buffalo wallow in rice paddies, coconut- and fruit-laden boats float slowly along the mud-brown waters as well as the lifestyle in the countryside of Vietnam.
More 360-degrees videos for you to explore our beautiful country:
Today's Vietnam trip ends here, hopefully this special trip could help make your day more meaningful. Remember to stay safe and keep Vietnam in your upcoming plan. After Covid-19 epidemic ends, we will meet again, right on this very land.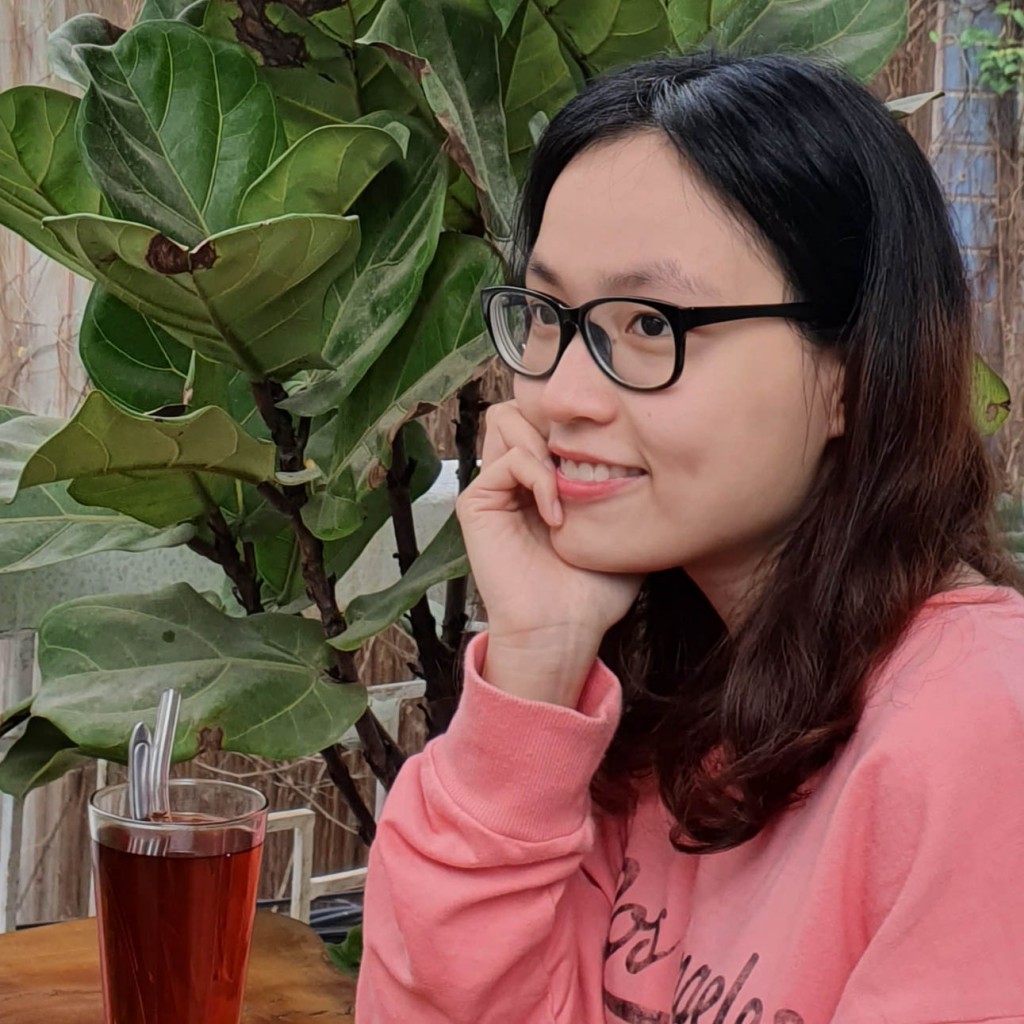 Mia
I was born in the middle of a city where crazy traffic and noise were my childhood's fear. But life is too short to just stay safe in my little home, traveling can not be a dream forever, and so, I stepped outside that door and hit the road...