Bayon temple is a temple located in the heart of the ancient city of Angkor Thom. It is one of the most impressive and mysterious temples in Cambodia with unique face towers. Coming to Siem Reap, Cambodia don't miss your chance to visit Bayon Temple, one of the most famous, popular and beautiful structures in the Angkor Wat Archeological Park.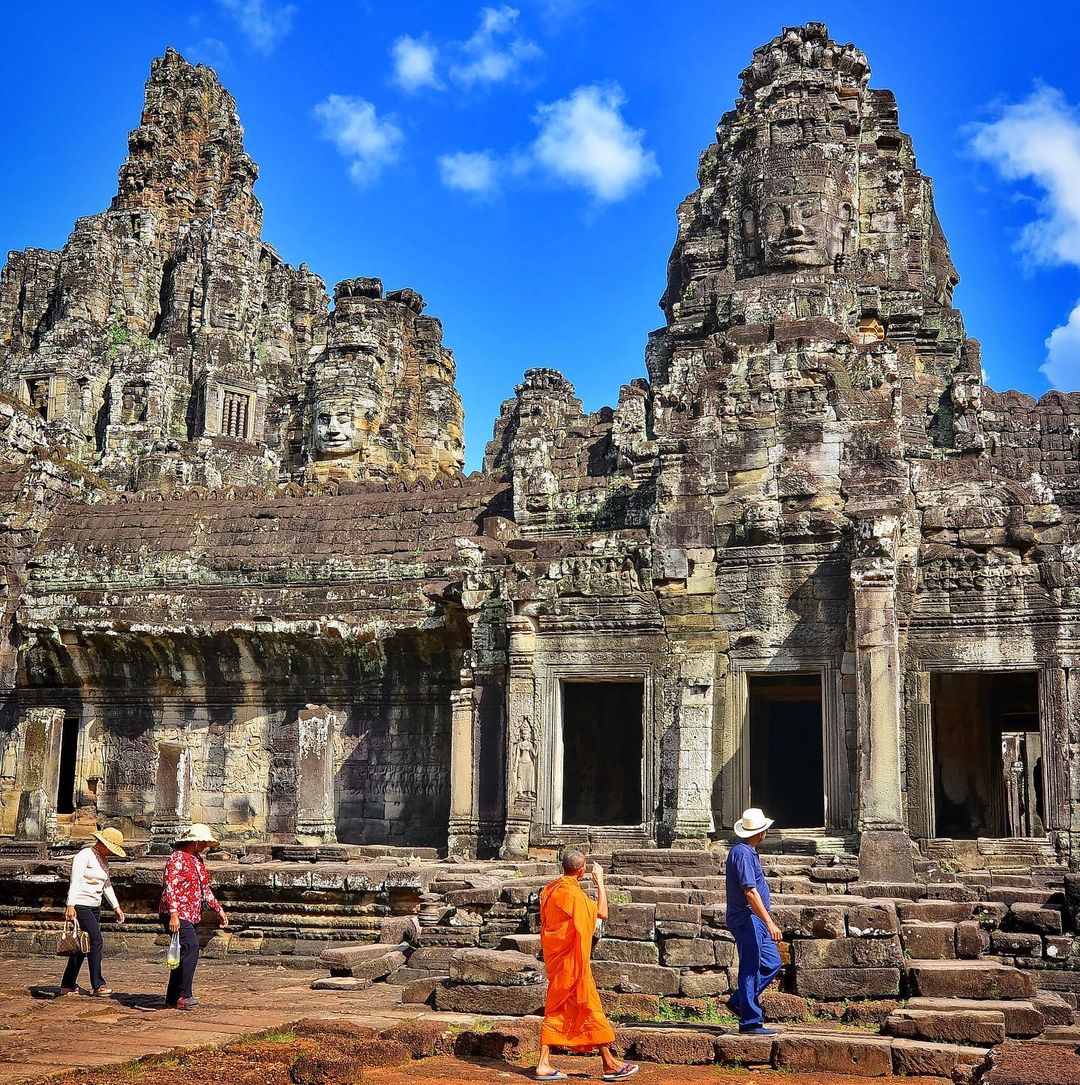 Bayon temple was the last state temple built in the Angkor complex.
Bayon temple includes totaly 54 towers in different size but nowadays only 37 left. The top of each tower is carved with giant faces on all four sides. Some historians said these faces represent God Lokesvara. Some believe that they are portraits of King Jayavarman VII. With the faces at all four directions the God or the King can keep watching on the whole kingdom.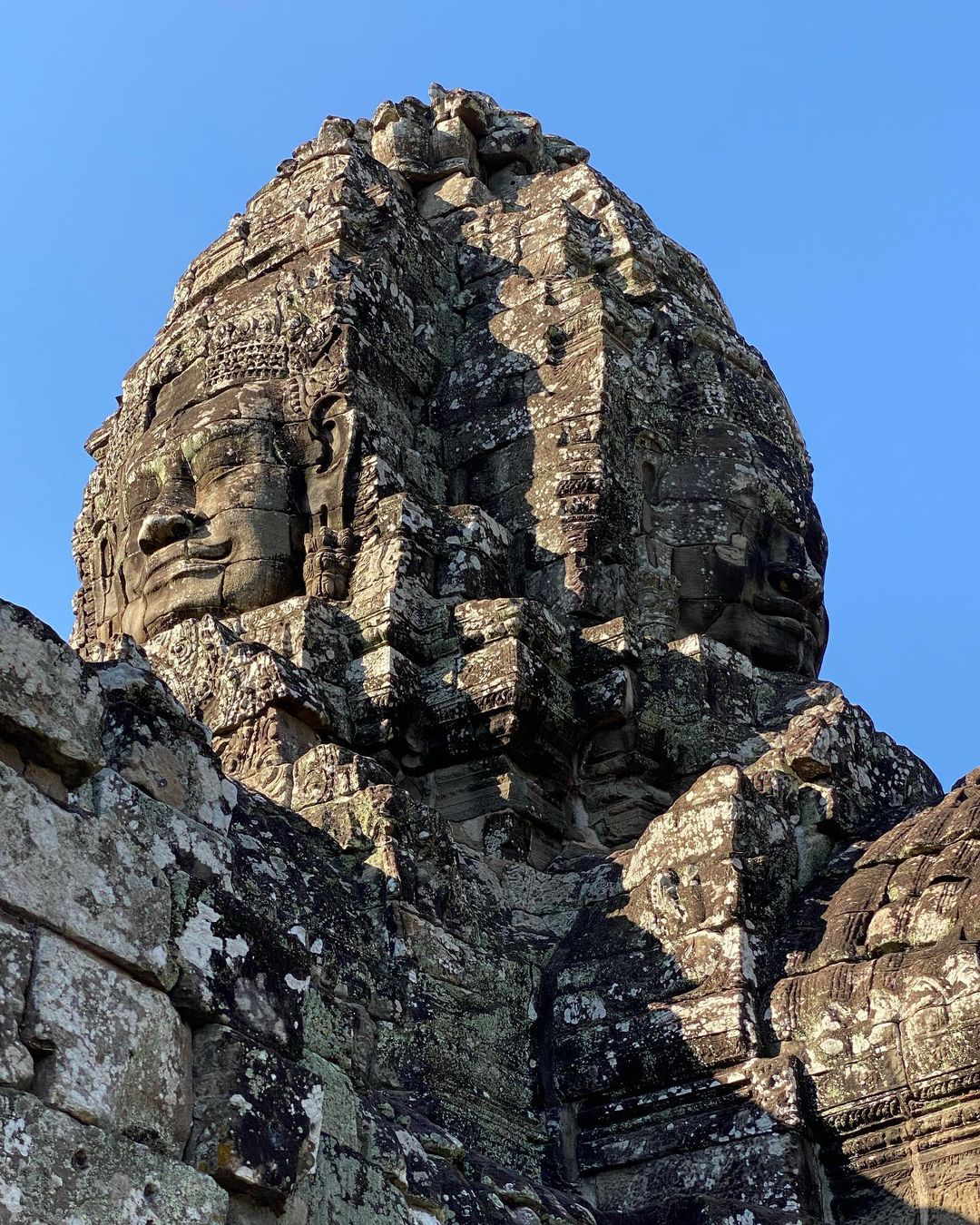 Bayon temple is one of the Khmer architectures highlights and a must-visited tourist attraction in Cambodia. It is about 1km away from the main gate of Angkor Thom. The central tower at the height of 43m is the highest one. It was originally cruciform like the inner gallery but later filled out and made circular.
The whole temple is made by stone. The basis construction of Bayon temple comprises 3 levels. The first and second levels are square galleries with a series of reliefs on the wall which describe historical events and the daily life of the ancient Angkorians. The third level or upper terrace is home to the famous "face towers" of the Bayon.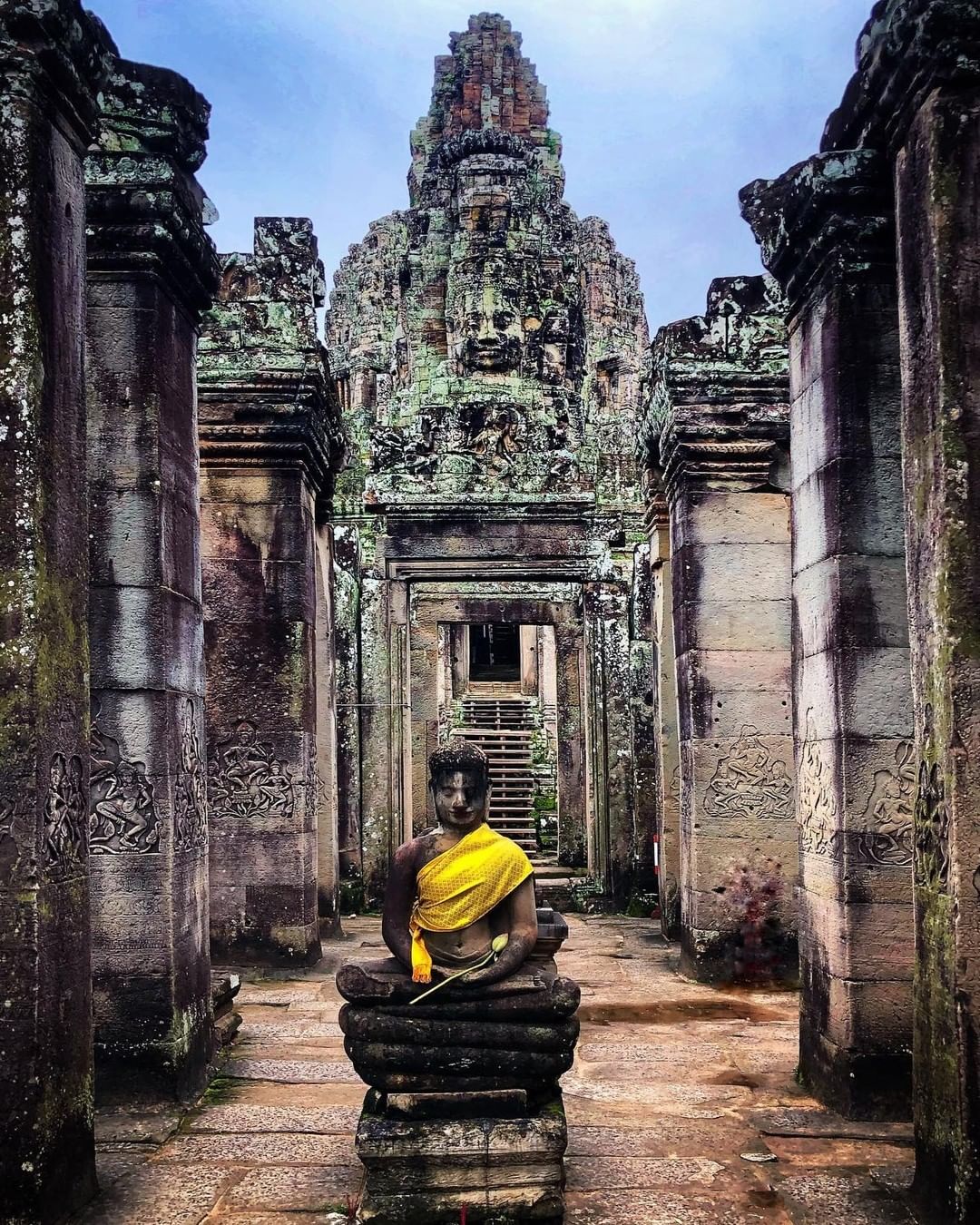 Like other ruins in Angkor site time has destroyed many parts of it, only the upper terrace remains in good condition. To visit the Bayon temple you will need at least two hours to wander through its huge complex maze of chambers and passages. Visitors can combine Bayon with other ruin temples in Angkor Thom like Baphuon, Phimeanakas, the Terrace of the Leper King, the Terrace of the Elephants, and the Royal Palace.