If you plan to discover Vietnam in 2 weeks more or less, you will definitely want to see as much as possible. For some destinations which are close to each other, you can transfer by car. But for far-away places, flying is the most convenient and time effective way to travel. In this post Travel Sense Asia will give you some guideline and tips about domestic flights in Vietnam.
1. How many airlines are there in Vietnam?
Until now in Vietnam there are 5 airlines: Vietnam Airlines, Vietjet Air, Pacific Airlines, Bamboo Airway and the newest member Vietravel Airlines.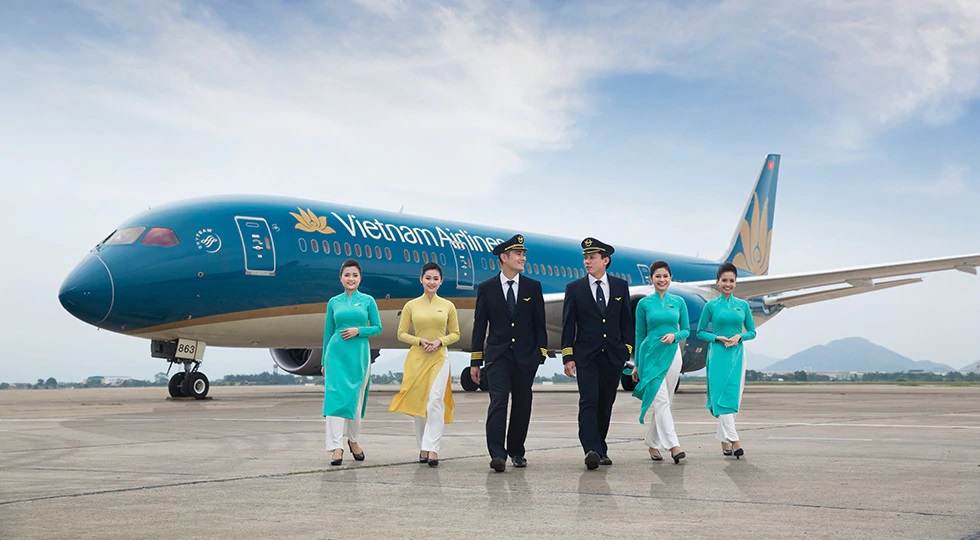 Vietnam Airlines is the main operator on most routes, both within Vietnam and from Vietnam to other international destinations. As a 4-stars airline, it is considered as the best airline in Vietnam, with the lowest rate of cancelled and delayed flights. Even its fares seem higher than other competitors, it always includes 20kg checked baggage.
Vietnam Airlines also serves drinks on short flights during mid-hours and main meals like breakfast, lunch, and dinner complimentary. Most aircrafts of Vietnam Airlines are big plane so seats are quite spacious.
Vietjet Air is a low-cost airline and the second popular airlines in Vietnam. Due to its cheap prices, there are many disadvantages that you should consider. There is no checked baggage included in ticket prices. You need to pay extra fee for that. Vietjet serves only water as complimentary, meals can be served with surcharge.
Vietjet is also complained about having many delayed or canceled flights for commercial reasons. Passenger seats on Vietjet planes are mostly narrow so it maybe not fit to foreigners.
Pacific Airlines is a small and less popular airline in Vietnam. It was formerly known as Jetstar Pacific, but in 2020 rebranded back to its original name. It is actually a budget airline of Vietnam Airlines.
Bamboo Airway is a young unit in operating since 2019. It is a 5-star oriented airline, so until now it receives many compliments about service quality. In addition to Vietnam Airlines, it is the only operator that provide direct flights between Vietnam and Europe/USA.
Vietravel Airlines is the newest member of vietnameses flight operator group. It has only 3 aircarft with 1-2 flights daily for each route between 6 main destinations Hanoi, HCMC, Hue, Da Nang, Nha Trang, Phu Quoc. As a member of Vietravel Group – one of the top leading tourism companies in Vietnam, Vietravel Airlines will focus more on its charter flight for group tour.
2. What are main flight routes within Vietnam?
There are flight route between main cities such as Hanoi, Da Nang, HCMC, Can Tho (as the door to Mekong Delta area) and other touristy destinations like Da Lat, Nha Trang, Phu Quoc island. Among these the most busy route are Hanoi-HCMC with more than 100 flights daily.
To have an overview about domestic flights in Vietnam, let's take a look of main airports for tourists in each Vietnam's region. This will help you to plan you trip easier.
Domestic airports in the north of Vietnam:
Location: 40 minutes from the center of Hanoi, 3.5 hours to Halong Bay, 4.5 hours to Sapa
Location: 2.5 hours to / from Hanoi and 1.5 hours to Halong Bay
Domestic airports in the center of Vietnam:
Location: 10 minutes to the center of Da Nang, 30 minutes to Hoi An and 2.5 hours to Hue
Location: 20 minutes to the center of Hue, 2.5 hours to Da Nang and 3 hours to Hoi An
Location: 35 minutes to the center of Nha Trang and 2.5 hours to Dalat
Location: 45 minutes to the center, 3.5 hours to Nha Trang
Domestic airports in the south of Vietnam:
Ho Chi Minh City Airport (SGN)
Location: 30 minutes to the center of Ho Chi Minh city
Can Tho Airport (VCA)
Location: 15 minutes to the center of Can Tho city
Location: 10 minutes to the center of Con Dao
Location: 20 minutes to Duong Dong, centre town of Phu Quoc island
3. How to book domestic flights in Vietnam?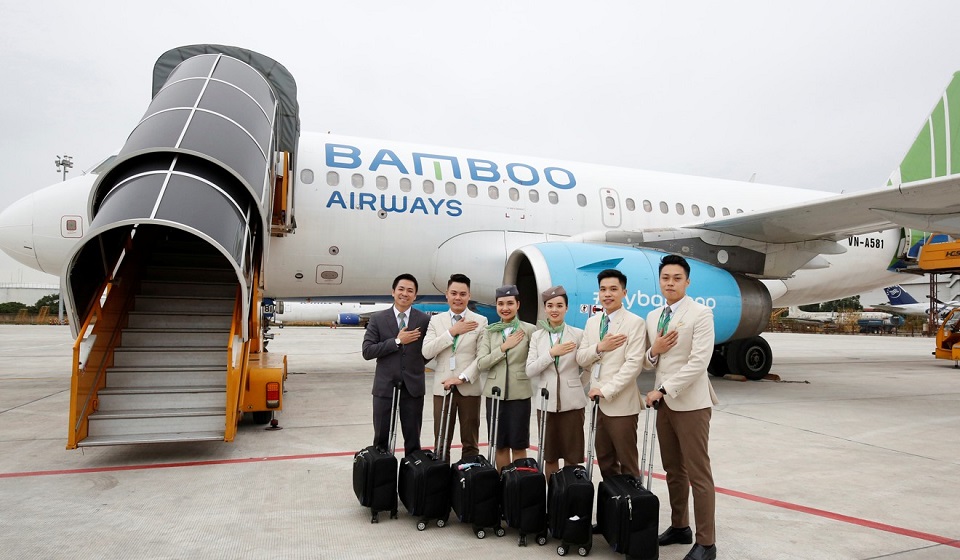 If you already booked the whole Vietnam trip with a tour agency, domestic flights are usually included in the tour package. However, if you travel on your own, you can easily book domestic flights in Vietnam on their swebsite:
You can pay for ticket by Visa or Mastercard, then received booking confirmation via email.
You can also book domestic flights in Vietnam on several booking platforms such as Skyscanner, Traveloka… But to avoid any scrams, we would like you to book your flight directly with the airlines or through reliable booking offices or travel agencies.
4. Important notes for domestic flights in Vietnam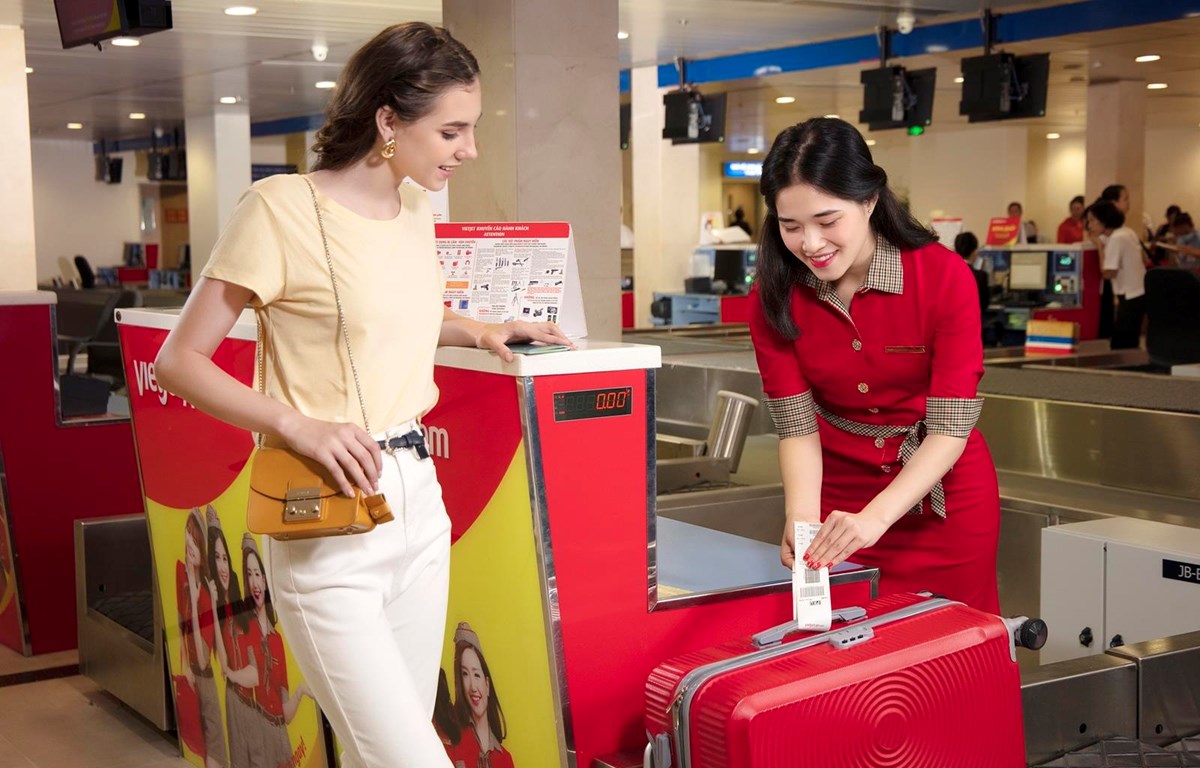 Check-in:
You can check in and select the seat for your flight online – 24h before departure time or at the kiosk as well as check in counter at the airport. Not any airport can be check in online and have self-check-in kiosk.
You should be at the airport 1,5-2h before departure time to make your that you have enough time to do check in and get through security check.
After doing the online check-in, passengers without checked baggage can go straight to the boarding gate. Else, remember to check your bags at the airport before the check-in counter closes.
Baggage allowance and restriction:
Normally you will have 7kg carry-on baggage for almost airlines.
For checked baggage, please remember not to pack valuable items including cash and jewelry, your phone, laptop, camera and especially power bank battery.