It is a nice way of comparing Laos as hidden beauty in South East Asia, which is surrounded by Thailand, Vietnam and Myanmar. Although Laos' economy is somehow slower than other regional coutries, they keep strong sense of local culture and strong sense of country pride through their festivals, cuisine, customs, etc. It can be seen that long-standing culture of more than 49 ethnic groups can be apparently displayed through their beautiful spots throughout the country.
Let's take a deep breath and discover such amazing Laos!
1. Luang Prabang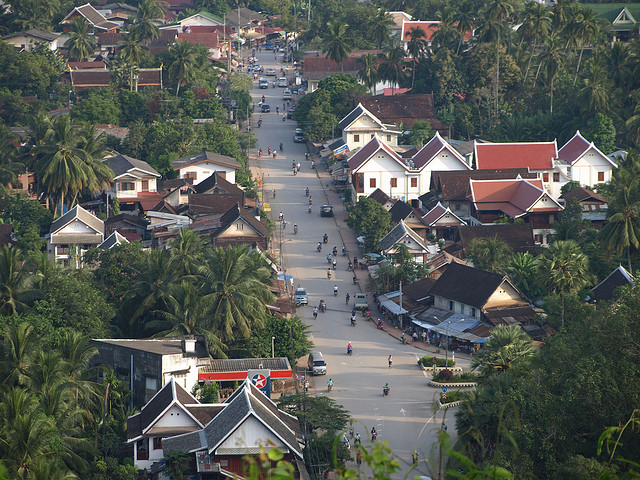 Locating on a peninsula between the Nam Khan and Mekong rivers, Luang Prabang is truly hidden charm of Laos. It used to be royal capital of Laos after the communist took over the country in 1975. Luang Prabang is recognized as World Heritage site in 1995 by UNESCO for its natural beauty and long traditional culture. According to Ms Sailom Xayavong, an immigration official at Luang Prabang International Airport, long-haul tourists have tendency of swifting their journey from Thailand to Laos that pushed the number of foreign tourist arrivals to Luang Prabang increased by 24% in 2013. Just spreading eyes and keeping mind in peace to catch the sight of a collection of golden-roofed temples, wooden houses and crumbling French provincial buildings along the roads. Never ever tourists have chance to enjoy the wonderful scene at dawn when monks scatter the streets to take alms of rice.
>>> Useful tips for travelling in Luang Prabang, Laos.
2. Plain of Jars


The Plain of Jars comes to the list of tourist attraction as one of Southeast Asia's most mysterious prehistoric spots. Up to ninety sites from 1-3 metera and several tons scattered across many miles of rolling landscape. For those reasons, Plain of Jars turns out to be the ideal destination for adventurous tourists.
3. Vat Phou


Vat Phou or Wat Phu honourly received the title of a World Heritage Site by UNESCO in 2002. It is considered one of the most ancient archaeological sites in Laos with a complex of temple, which embodies the Khmer culture around 5th century. Being compared as small version of Angkor Wat, Vat Phou possesses an extremely distinctive mysterious atmosphere.
4. Pak Ou Caves


On the North of Luang Prabang on the Mekong river, Pak Ou Caves are full of miniature Buddha sculptures in different arrangements, including meditation, teaching, peace, rain, and reclining (nirvana). Tourists can reach here by boat on the river to change the atmosphere.
5. Wat Xieng Thong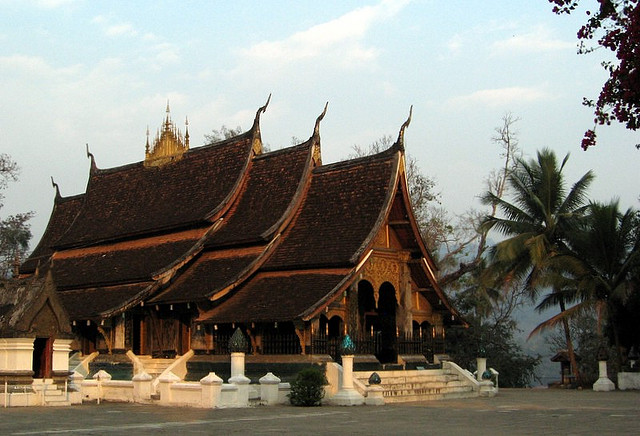 Wat Xieng Thong which was constructed in 1560 by King Setthathirath, is Luang Prabang's most magnificent temple in Laos including a rare reclining Buddha. In 1931, the image that symbols the Laoian culture was honorly brought to Paris to display at the Paris Exhibition.
Enrich your mind and experience with an amazing trip to Laos!