Located about 120 km from Hanoi, deep in the heart of Tam Diep mountain range, Cuc Phuong National Park is a well-known attraction to both domestic and foreign tourists. This is also the oldest national park of Vietnam.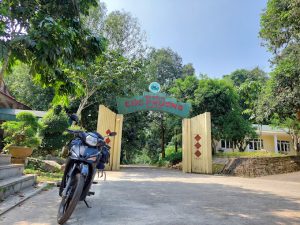 Established in 1962, Cuc Phuong National Park is nestled among three provinces: Ninh Binh, Hoa Binh and Thanh Hoa with a total area of 22,408 hectares. In 2022, at the World Tourism Awards, Cuc Phuong National Park has been recognised as "Asia's Leading National Park" for the fourth time.
Thank to its values of natural landscapes, diversity of ecosystems, cultural and historical values, Cuc Phuong National Park has become an attractive eco-tourism destination. In Cuc Phuong National Park, there is a typical tropical rainforest, with many green and old trees. Some giant trees even have a few meters in diameter with a height of 40-50m. Cuc Phuong National Park is also home to hundreds of wild species and thousands of insects.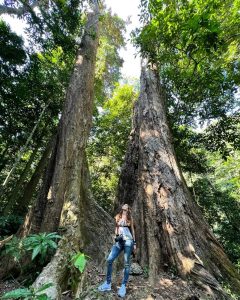 Cuc Phuong National Park has a rich and diverse flora and fauna system. The national park has built a botanical garden with an area of 167 hectares to preserve gene resources and rare plants. It also has various wildlife rescue centers and programs. These rescue centers and programs are mostly located around the garden gate so visitors can easily visit them and learn more about Cuc Phuong's conservation work.
In addition to the diverse ecosystem, Cuc Phuong National Park has also many archaeological and geological values. Many caves have been discovered in the park. Most notable are Con Moong cave, Ancient Man cave Son Cung cave, Pho Ma Giang cave, etc. In these caves the remains of prehistoric people who lived in the forest some 7500 years ago are found.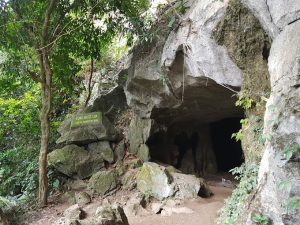 In earlier times, Cuc Phuong was home to the Muong minority people with long-standing culture contributing greatly to the cultural identity of Vietnam. If you visit these Muong villages you can still see their traditional stilt houses, waterwheels, bamboo rafts and brocade looms.
Cuc Phuong National Park is definitely a perfect choice for nature lovers, who are finding a short escape from Hanoi's bustle and hustle for true wilderness. You can combine Cuc Phuong National Park with other tourist attraction in Ninh Binh such as Trang An, Tam Coc.