Effective on March 15, 2022, the Vietnamese government has resumed pre-pandemic visa issuance policies. All previous visa restrictions have been lifted.
Citizens of certain countries may visit Vietnam without a visa for a certain period of time. The following is the list of countries and regions that have visa exemption agreements with Vietnam, unilaterally or bilaterally.
To get Vietnam visa exemption, the eligible travelers are required to ensure:
their passport valid for at least 6 months following their date of arrival in Vietnam; and
their passport has at least 02 blank pages.
As of January 2022, regular passport holders of 25 countries DO NOT need a visa for Vietnam. Here is the list of visa waiver countries for Vietnam: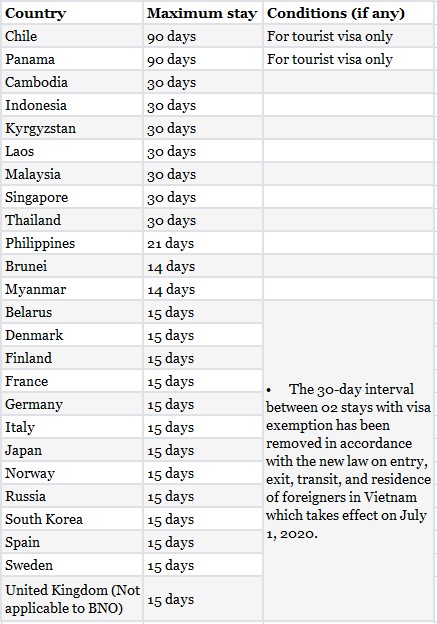 The above information about Vietnam visa exemption (updated on March 15, 2021) is provided for informational purposes only, please double check with the official authorities in your current country before departure.
For citizen from the other countries who want to enter Vietnam for traveling purposes can get visa by the following methods: