Thang Long Imperial Citadel is one of most popular tourist attractions in Hanoi that you shouldn't miss. Normally you can visit this place as part of Hanoi city tour. But now there is another unique way to explore this place by joining a night tour.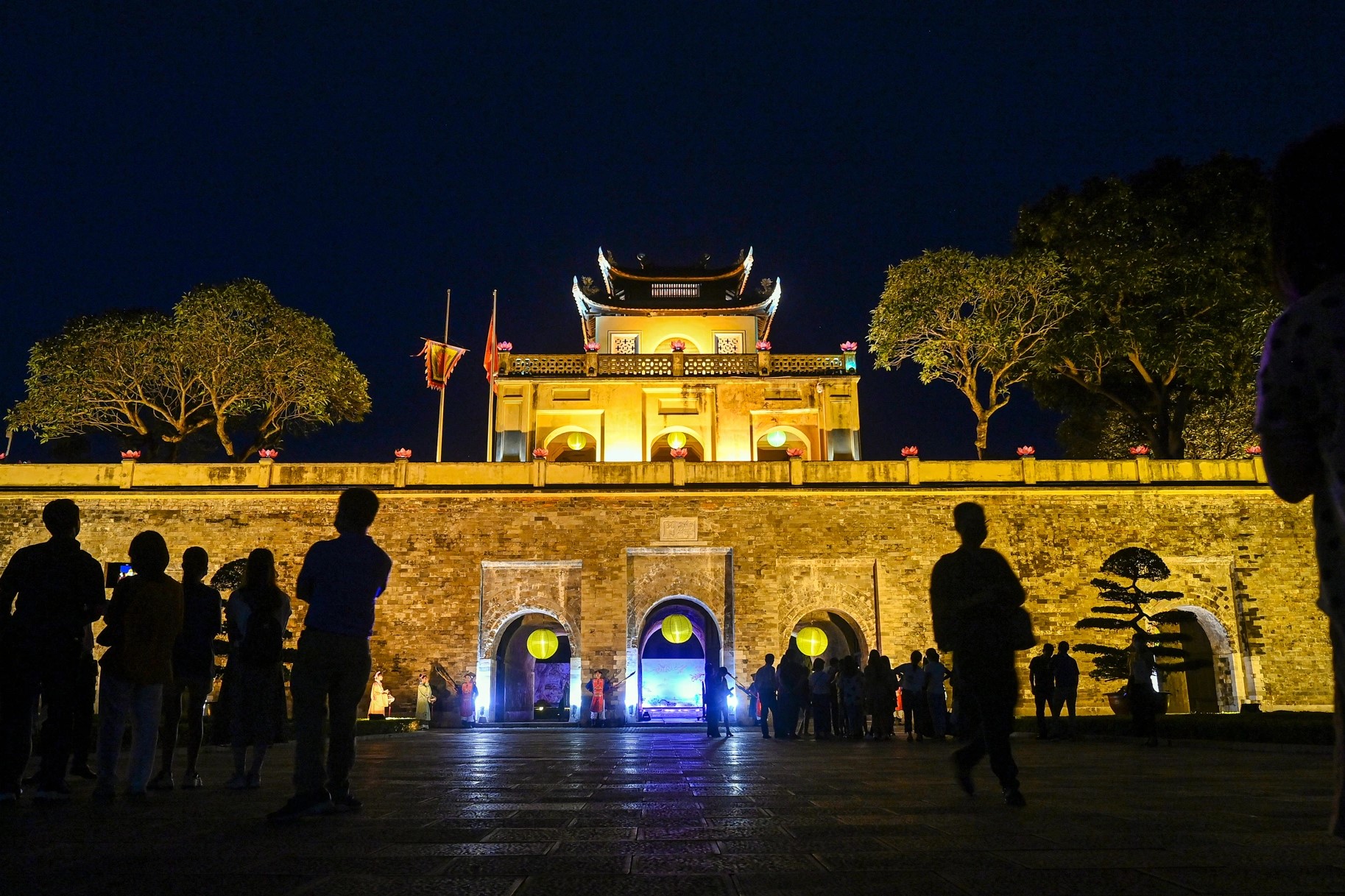 History of the Citadel
In 1010 when the King Ly Thai To moved the capital from Hoa Lu to Dai La (former name of Hanoi), he has built the Thang Long Imperial Citadel . This place were maintained and restored many times by different kings. Until now it becomes a great architecture and one of the most important historical sites in Vietnam.
Visit the Citadel by night
A night tour in Thang Long Imperial Citadel takes about 90 minutes. During the tour you will experience the space as well as royal ceremonies of Vietnam in the past and look over thousand years old antiquities underground. In compared with a normal sighseeing tours, discovering Thang Long Imperial Citadel by night is a special program launched after COVID-19.
First part
At the beginning a show which performs a meeting between the king and mandarins will be performed at Doan Mon Gate, the main gate of citadel. After that tourist can enjoy an ancient royal dance. The staffs in traditional costume will introduce to visitors about the night tour in Thang Long Imperial Citadel and its unique experiences.
By joining the tour people have a chance to see many historical artifacts as well as learn more about vietnamese dynasties.
Second part
In the second part of tour visitors will take part in a ceremony at Kinh Thien Pavillion to show the respect and remembrance of 52 former kings, who helped to protect the country against foreign invaders. Kinh Thien Pavillion is located at the center of Thang Long Imperial Citadel.
It was built since 1428, then destroyed by French Colonist in 1886 and turned into military head quarter. Nowadays this site has only the basement and two stone stairs left.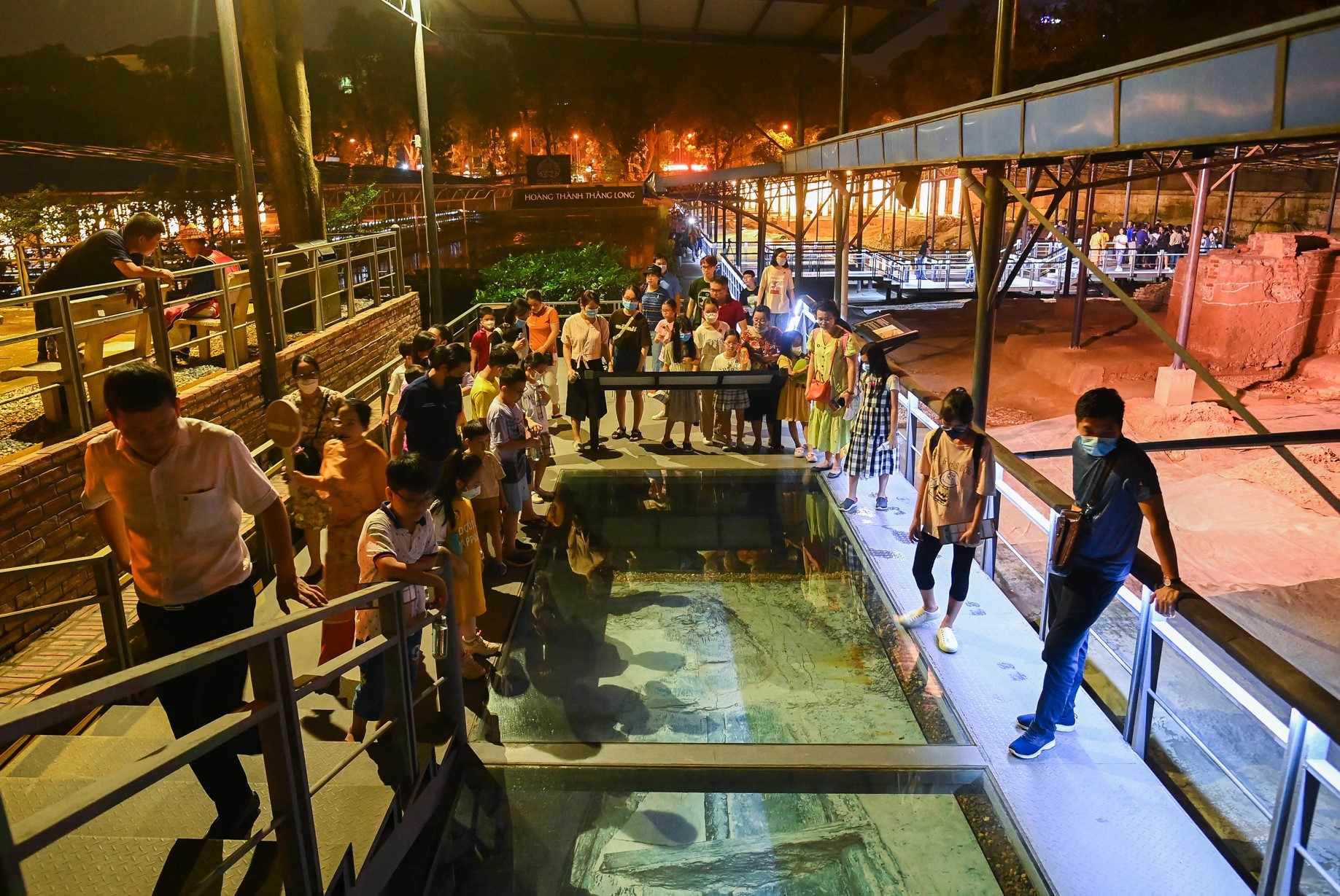 Thang Long Imperial Citadel has been excavated since December 2002 when the government planed to build an new National Assembly Hall here. The excavated area includes 4 zones A, B, C, D and located at No. 18 Hoang Dieu Street, Ba Dinh District, near Ho Chi Minh Mausoleum.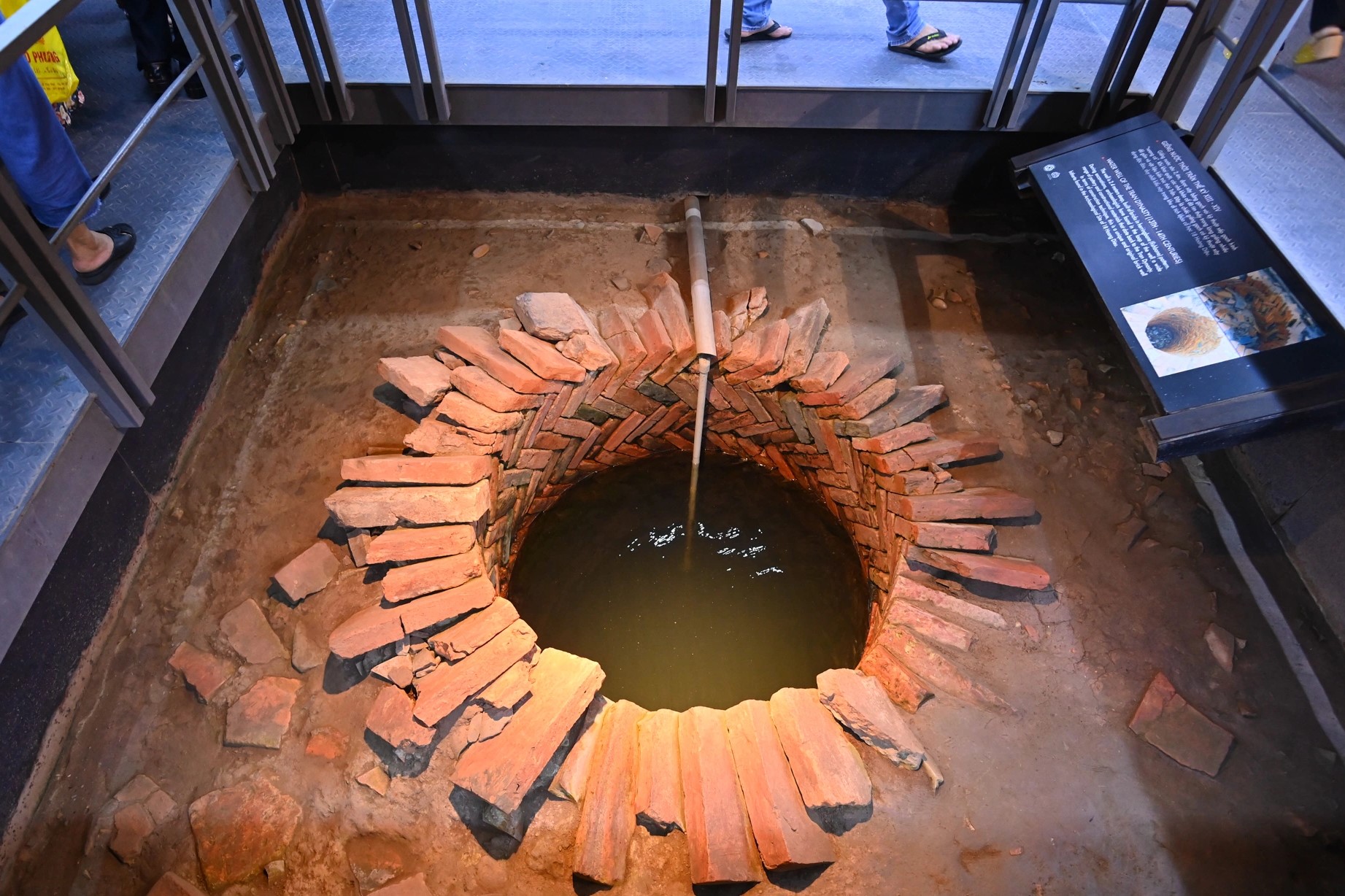 One of most impressive thing of the citadel is the ancient King's Well since 15th – 16th century. It is 2,4 m deep, made of herringbone brick pattern. Inside the well there are many ceramics and materials under Tran Dynasty. Water from the well flows through a filter system in order to make it drinkable for tourists. The well is not only used in daily life but also a symbol of sacring and blessing.
Many visitors said, this tour bring them very unique and interesting experiences. They can discover about Vietnam's history in a different way, not just listen to the guide's introduction. If you plan to visit Hanoi, you should try this new tour to have an exceptional experience.