Ta Keo is an ancient unfinished temple in Cambodia. But it still has historical values and contains the unique culture of Cambodian people, attracting tourists from all over the world to explore.
Ta Keo – the unfinished temple
One of the tallest monuments of Angkor, the Ta Keo is a massive mountain temple build by Jayavarman V. It is located between the Gate of Victory of Angkor Thom and East Baray, nearby Ta Prohm temple.
It is considered as the first temple built entirely of sandstone by the Khmer Empire. Ta Keo temple dedicated to Shiva was left unfinished at the start of the 11th century. The workers on the Ta Keo was halted at a time when sculptors began to add decorations to the temple. The reason why the work stopped is still not to know. Some said, it stopped because of the death of King Jayavarman V.
Structure of the temple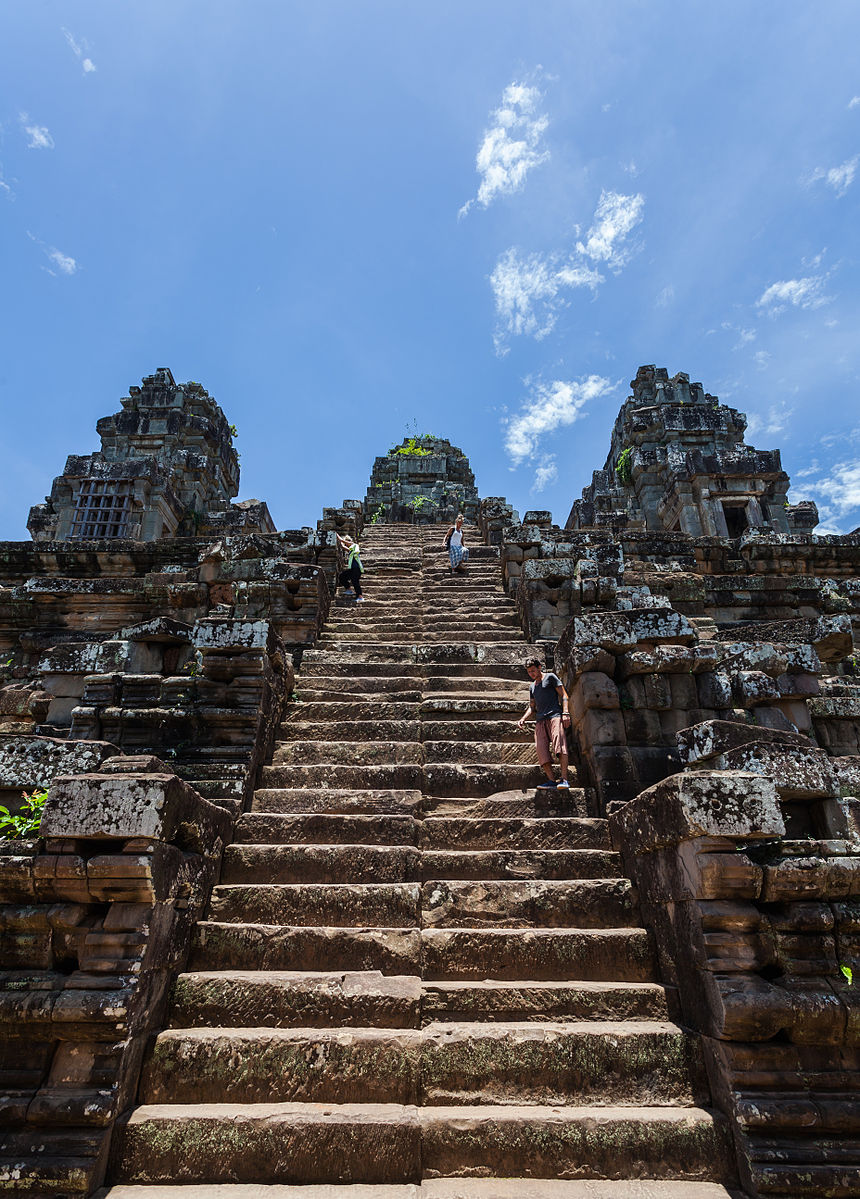 Ta Keo temple has shape of three-tier pyramid and surrounded by moats. It was build to represent Mount Meru, the mountain that is the center of the world in Hindu mythology.
The temple's first tier is surrounded by a sandstone wall with entrance gates on all four sides. The second tier consists of galleries. Very steep staircases on all four sides leads towards the upper platform. On the upper terrace are five prasats, the largest one in the center and four smaller ones at the four corners.
Although Ta Keo's lack of ornaments and decorations makes it distinctive among the works of the Khmer. But the massive structure makes it one of the most important Angkor temples to visit in Cambodia. From the upper terrace tourists can enjoy a fabulous view of the surrounding area with many temple ruins and forest.