Da Lat, the most well-known city in Central Highland Vietnam is a favorite holiday destination not only for Vietnameses but also international tourists. It is famous for the romantic scenic natural landscape and beautiful waterfalls which attract a large number of tourists. Together with Travel Sense Asia let's find out which are the 5 most gorgeous waterfalls in Da Lat.
Datanla Waterfall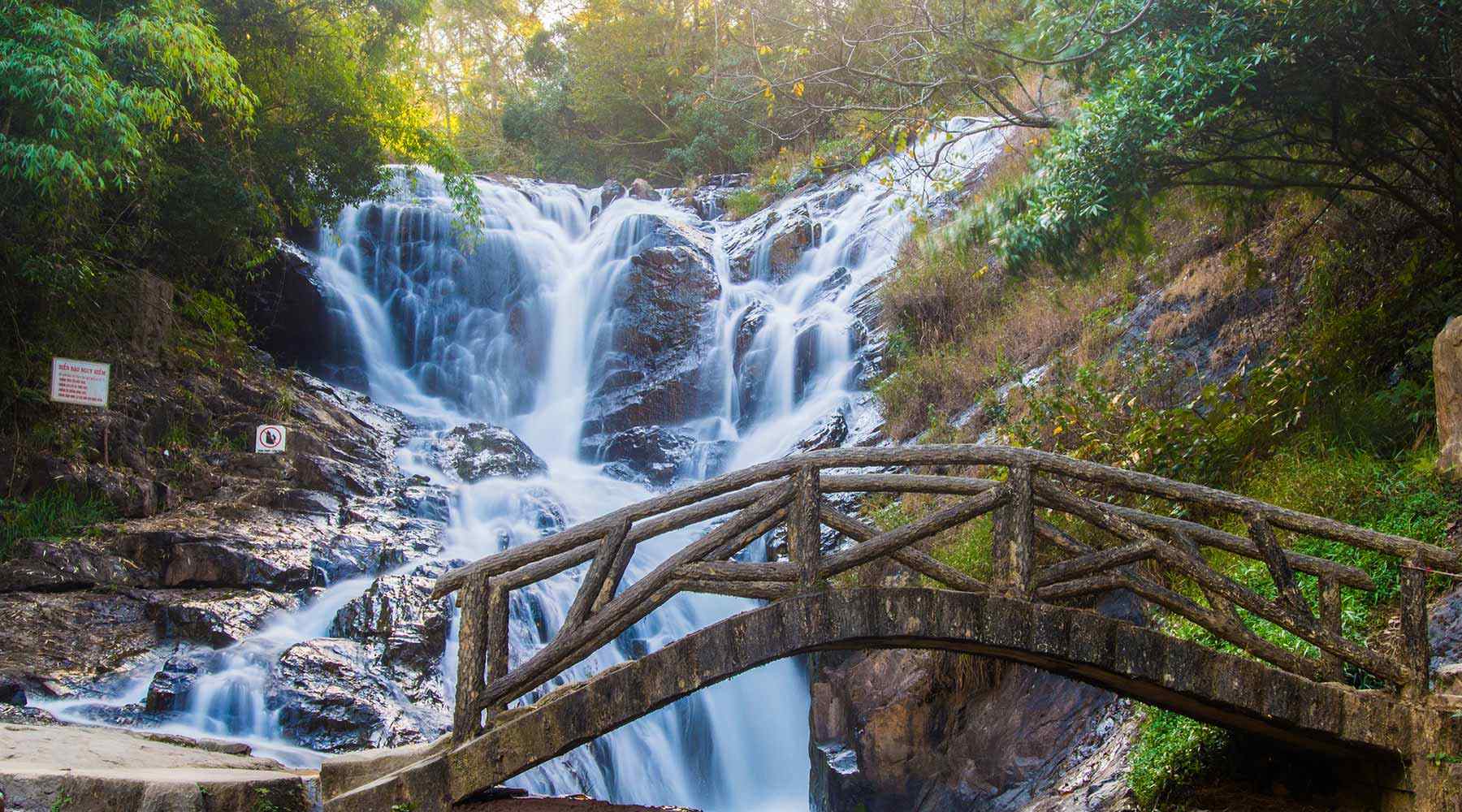 It is one of the most visited waterfalls in Da Lat. It's located on 20 National Road, about 5km south of Da Lat city center. It is a small waterfall pouring from a rocky cliff about 20m high into a deep pool, creating a romantic and dreamy scene. This is also where you can experience some adventurous activities such as: Alpine Coaster, Canyoning, High Rope Course, Zipline, Rafting etc. Or you can simply enjoy a nice short walking in jungle.
Elephant Waterfall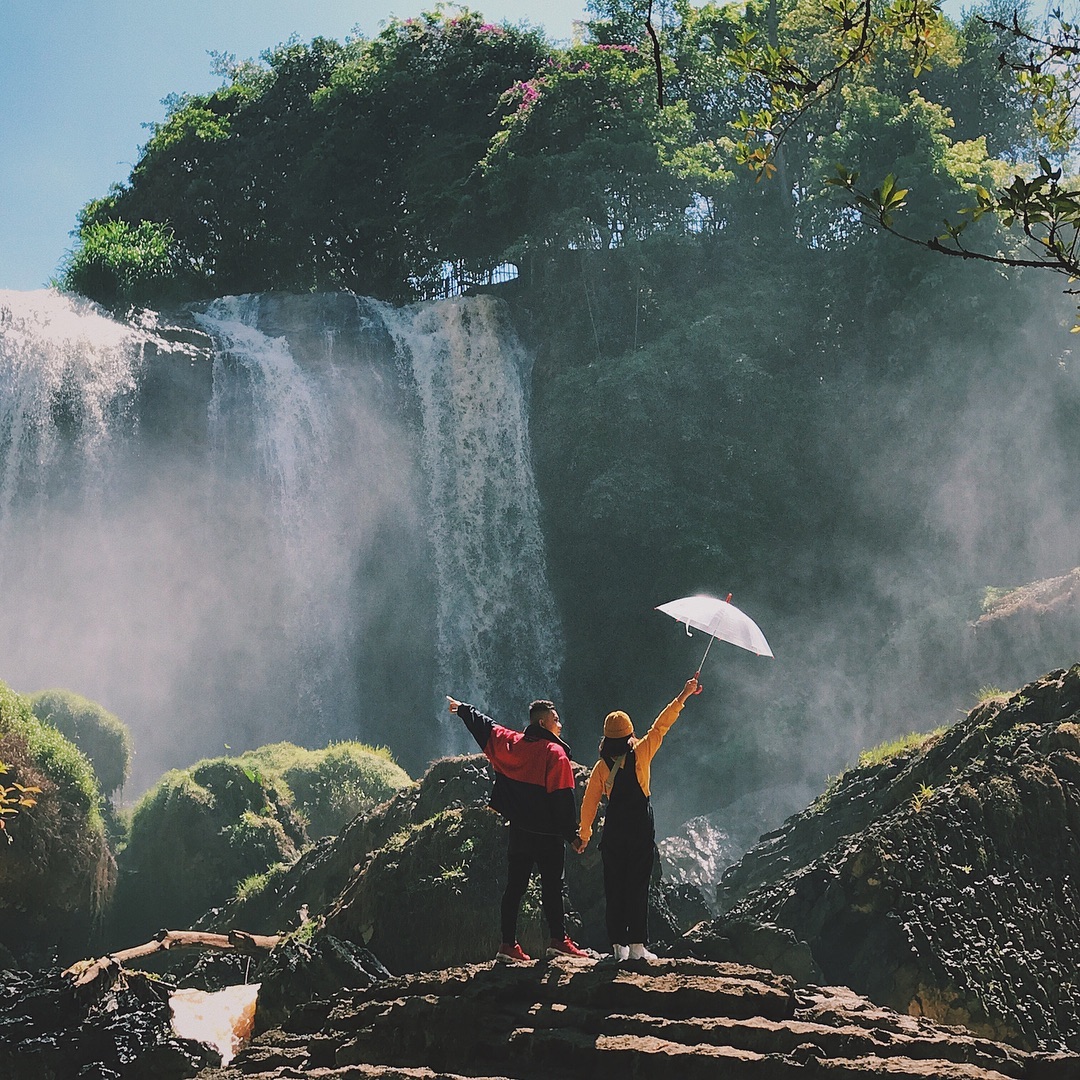 This is one of the 3 biggest waterfalls in Da Lat and also in Lam Dong province. It is located about 25 km from city centre on the Cam Ly River. The waterfall is 30m high and 40m wide. From a distance it looks like a white silk strip and makes tourists impressed by its majestic beauty. At the bottom there are few giant rocks which give visitors an imagination of elephant's head. That is the reason why it is called "Elephant Waterfall" In 2001, Elephant Waterfall was recognized as a national-level beauty spot.
Pongour Waterfall
It is situated on Da Nhim river, about 50 km far from the Southeast of Dalat's downtown. It is known as one of the most beautiful waterfalls in Da Lat as well as all over the country. Coming to Pongour Waterfall visitors will get impressed by its marvelous cascades and surrounding area which is covered by unspoiled primeval forest. Moreover, Pongour waterfall is the only one in Vietnam having a festival of K'Ho people on 15th of January after lunar calender. They are an ethnic minority living in the area of Pongour Waterfall.
Prenn Waterfall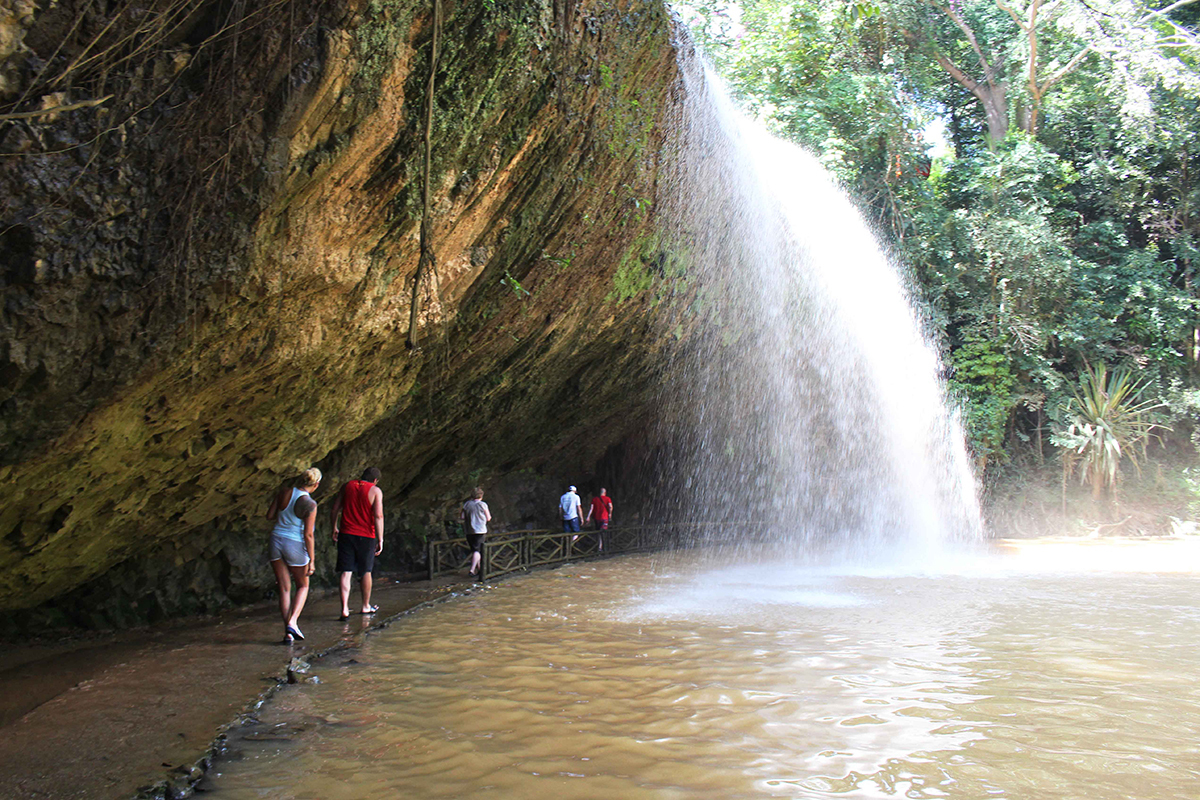 It is a gorgeous waterfall in middle of forest, located in the famous Prenn Pass, the gateway to Da Lat. There is a small path for visitors to go underneath the waterfall. Here you can not only admire the beautiful nature landscape, but also join other activities such as: paddle boats, elephant or horse riding, visiting the zoo or jeep car tour over jungle…
Cam Ly Waterfall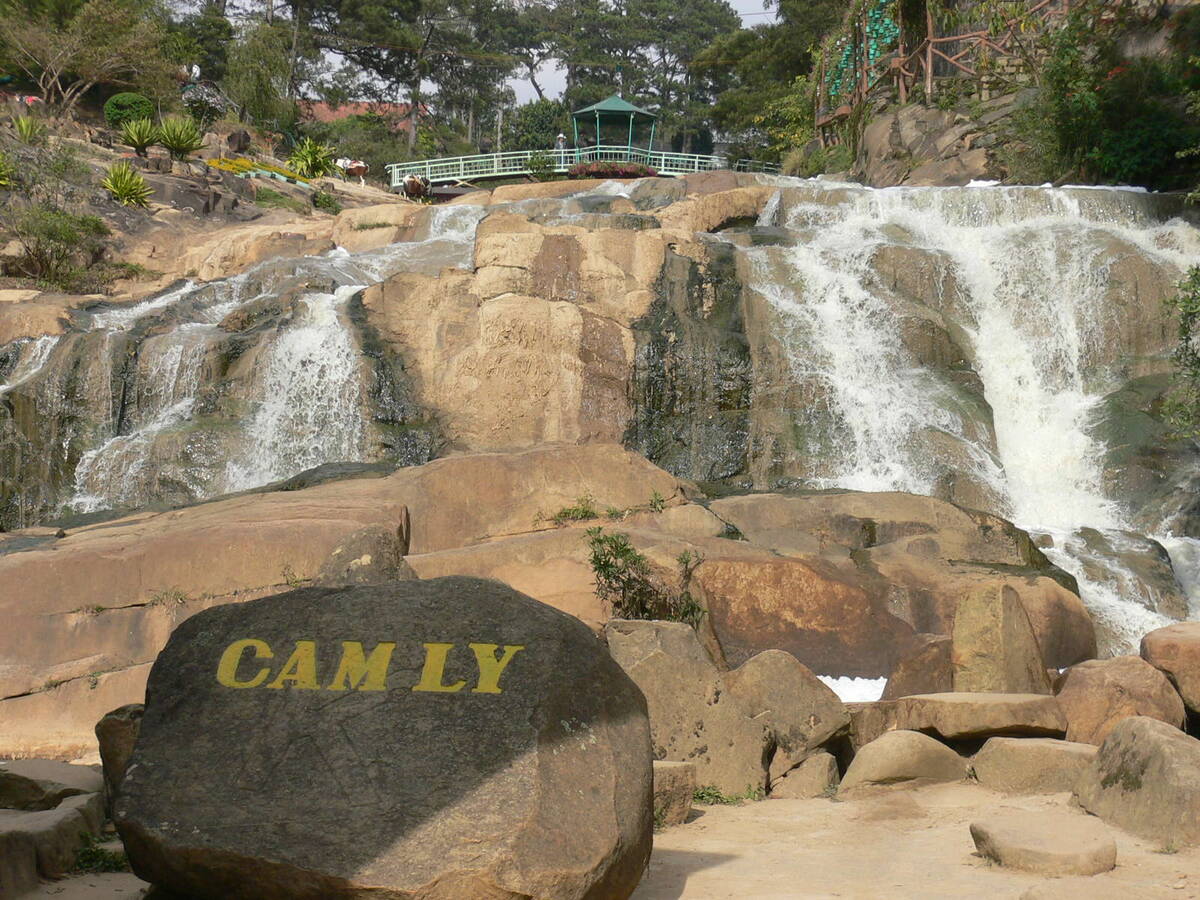 For those who don't have time to go for a visit out of city, you can visit Cam Ly Waterfall. It is the nearest waterfall, only 2 km from city center. Although it is not as majestic as other waterfalls in Da Lat, but still worth a visit. Here you can enjoy the fresh and calm atmosphere, be immersed in the cool water and listen to the natural sounds.