Dining cruise on Saigon river has became one of the most excited experiences for visitors when coming to Ho Chi Minh city for a long time. You can enjoy your dinner while cruising along the river, listen to folk music on boat and admire the city lighting up by night. Travel Sense Asia Team will recommend you top 4 luxury dinner cruises in Saigon for a romatic dining.
La Perle d' le Orient (Indochina Junk)
La Perle d' le Orient or also known as Indochina Junk is one of the oldest dinner cruises in Saigon. It goes into operation since 2005 and has carried millions of passengers both domestic and international along Saigon river to introduce to them the beauty of a metropole city in the southern Vietnam in the evening.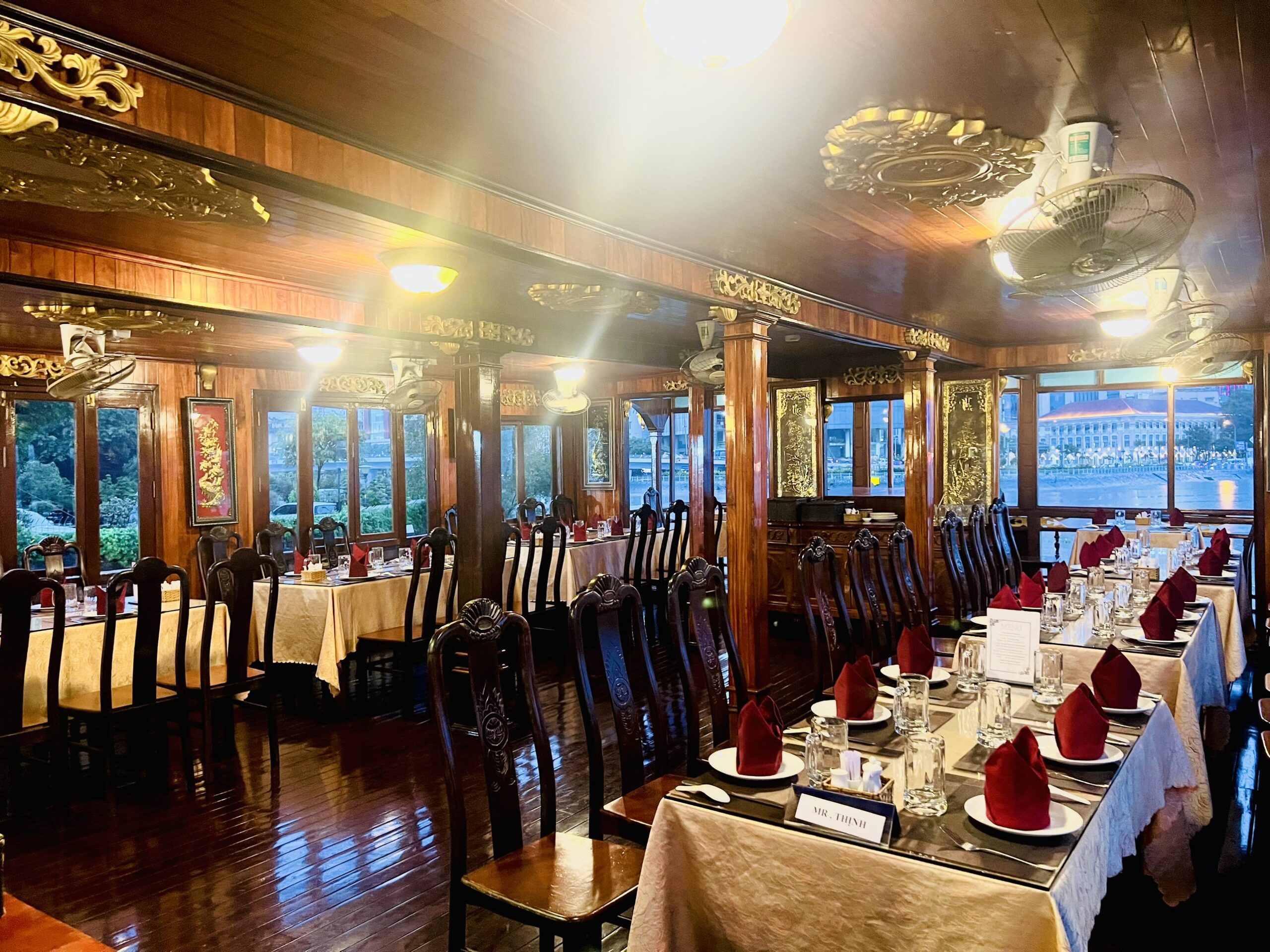 The cruise, as its name, is designed in Indochina classical style, a magnificent wooden junk. There is a plenty of flavorful dishes in set menu to serve on boat. Furthermore, the live music performance of Vietnamese traditional music will create an exciting atmostphere and richen your experience.
Our tips:
Before it is getting dark, don't forget to go the sky deck and take pictures of the beautiful city on river side.
This dinner cruise is suitable for small groups or family with children.
Price range: from 300.000 VND/pax (~12 US$/pax)
Indochina Queen
Beside La Perle d' le Orient (Indochina Junk), Indochina Queen is also one of the top dinner cruises in Saigon. Two cruises belong to the same company. But different from La Perle d' le Orient, Indochina Queen is a big ship with spacious dining room in western style.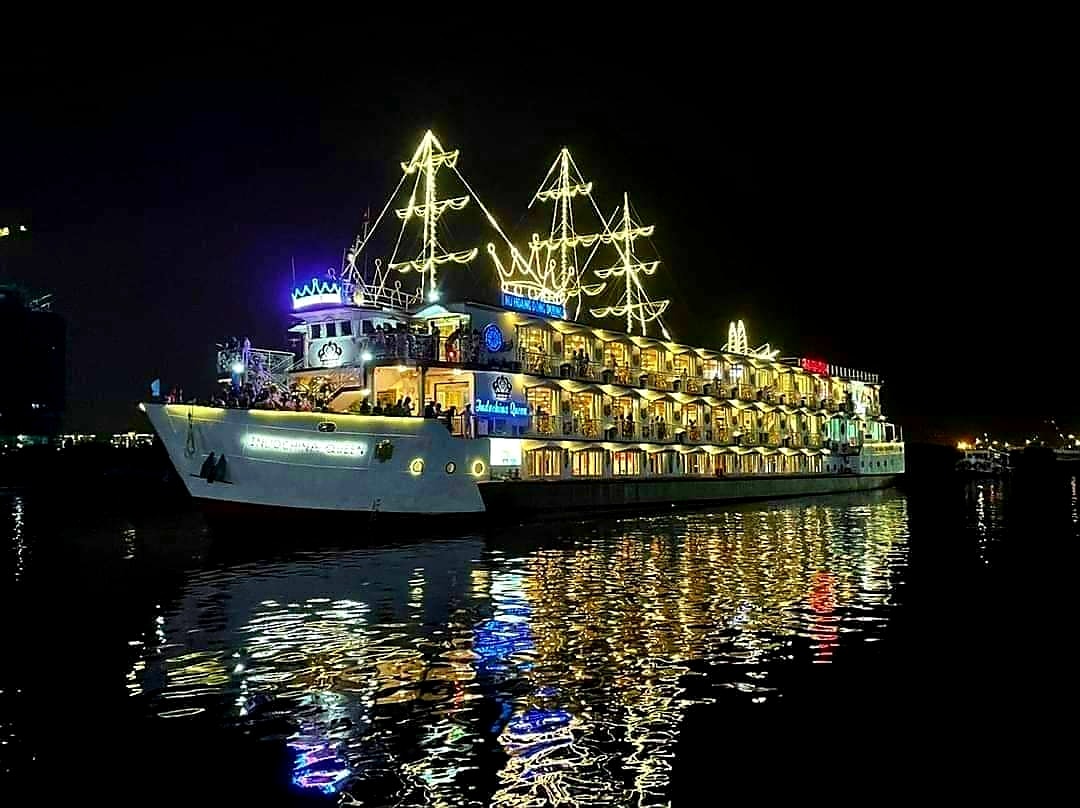 In Indochina Queen not set menu but buffet dinner will be served. There are both international and Vietnamese dishes made by professional chefs. Enjoy delicious food and live music performances of in-house artists.
Our tips:
Indochina Queen mostly welcomes big travel groups due to its large space.
Buffet dinner does not include drinks. You will need to pay extra for that.
Price range: from 500.000 VND/pax (~20 US$/pax)
Sai Gon Princess
Sai Gon Princess is a dinner cruise in the modern style as Indochina Queen, launched in 2017. It is a luxurious large ship with 3 floors, 4 dining rooms and a 360-degree view sky deck. Getting onboard you will be overwhelmed by a classy but cozy dinner space like in a fine restaurant.
Enjoy a romantic dinner with delicious dishes in set menu while admiring the gorgeous night view of Ho Chi Minh city.
Our tips:
Sai Gon Princess is a right place for big groups or young couples who want to have a romantic luxury dinner.
Price range: from 1.300.000 VND/pax (~52US$/pax)
Bonsai Cruise
Bonsai is one of the most finest dinner cruises in Saigon. It is impressive with modern boutique design in white tones and all details are made from wooden. The food is excellent, served as buffet with a wide range of European and Asian dishes.
After enjoying the meal, the ship will leave the wharf and sail on Saigon river. Guests will enjoy the magnificent view of Ho Chi Minh city at night and be entertained by a live band and singers, plus a delightful dance show while cruising.
Our tips:
Bonsai is suitable for both big and small groups, young couples or family with children.
The cruise only sails after having meal is an disadvantage. But music show is really exceptional in compared with other dinner cruises in Saigon.
Price range: from 800.000 VND/pax (~32US$/pax)