Hoi An City is the World Cultural Heritage in the Central Coast Vietnam. Located in the north side of the downstream of Thu Bon River; about 9 km from the National Highway 1A to the east, about 30 km from the city of Da Nang to the southeast and 60 km from Tam Ky City to the northeast, Hoi An City is directly under Quang Nam Province. For a long time, Hoi An City is known as an attractive destination in Vietnam in general and in the Middle in particular because of its architectural and cultural values in the eyes of the international friends. To help all you who love travelling, especially this interesting destination, have a more advantageous and wonderful trip, I would like to share you the most useful experiences as follows.
How you travel to Hoi An City?
Due to without any airports or stations in Hoi An, so almost the tourists travel to Hoi An from Da Nang by coach, bus, taxi or motorbike taxi. It's not really difficult to travel as you think. You can travel to Hoi An City from Da Nang in two following ways if you travel by motorbike. The first way is that you travel about 27 km along the National Highway 1A to the south to reach Vinh Dien Road, and then you turn left and travel about 10 km to reach to Hoi An City. In the second way, you travel from the city center of Da Nang crossing Han River Bridge to the provincial Highway Da Nang – Hoi An, and take about 30 km to reach to Hoi An City. This is also a nearer way to Hoi An City.
Besides, you can travel to Hoi An by bus. The bus Da Nang – Hoi An departs from Da Nang Station and stops in Hoi An bus station and each 20 minutes has a trip. Each day has 38 bus trips both outward and return trips. These buses often start departing from 5.30 am to 5.50 pm. You can contact Da Nang Transportation and Bus Station Management Joint Stock Company to have information in more details and particular. In addition, you can also travel by taxi. There are many reliable taxi firms such as Taxi Mai Linh, Taxi Hoi An, Taxi Han River in both Da Nang and Hoi An and the price is subject to the number of kilometers; therefore, it's so convenient, isn't it?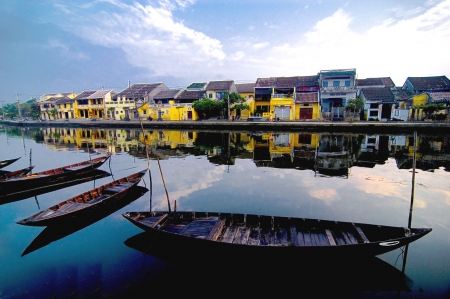 Where to stay when travelling to Hoi An?
Coming to Hoi An City, you can find it easy to find a suitable place to stay here because there are a variety of types of accommodation including hotel, resort, guest house, motel for you to choose. They are located in three main routes: along Cua Dai Beach, the center of Hoi An Ancient Town and along the road from the beach to Hoi An Ancient Town.
Some remarkable hotels in the city center of Hoi An:
– 3-star hotels: Nhi Nhi hotel (located in the peaceful place, this hotel is an ideal address for staying and relaxing, shopping and sightseeing the restaurant serving the Asian, European, Vietnamese and Hoi An specialty and it only takes 5 minutes to walk to Hoi An ancient town), Hoi An hotel (this hotel provides 150 international-standard rooms with a full of modern and high-class equipment that brings you the most wonderful feelings in your trips), Southern and Villa Hoi An, Villa Green Field Hoi An, etc
– 4-star hotels: Essence Hotel (located near the Japanese Bridge Pagoda, surrounded by many greenery trees. You can find it easy to walk or ride to Hoi An Old Town or to the nearby Thanh Ha Pottery Village. You can either ride to the beach on the other end of the Old Town or enjoy your life in the pool, sipping a cold drink to relax), Thanh Binh Riverside Hoi An (located on the banks of the River Thu Bon, about 1 km to Hoi An Market, and 5 km to Cua Dai Beach. This hotel is also equipped a full of modern equipments and high-class rooms and services, especially, it always wholeheartedly serves the customers 24/24 hours), etc
– 5-star hotels: Victoria Hoi An (located along Hoi An Beaches, about 5 km to Hoi An Ancient Town, a 5-star hotel with an impressive architectural style modeling on a traditional fishing village along with small streets, small houses, sparkling lanterns, and a variety of comforts and services that will make you unforgettable. It's suitable for your family's journey).
In addition, there are also a lot of high-class resorts located near the beach. You can refer to some following resorts:
– 3-star resorts: Ancient house riverside resort
– 4-star resorts: Vinh Hung Emeral resort, Vinh Hung riverside resort & Spa, LE BELHAMY HOI AN RESORT & SPA, Hoi An beach resort
– 5-star resorts: Palm garden resort & Spa, The Nam Hai Resort, Sunrise Hoi An Beach Resort
If it's a little bit luxurious for you to stay in such modern resorts, the popular hotels or cheap guest houses are the best choices for you in this journey. I would like to suggest you some of them as follows:
Nam Ngai Guest House
Address: 626 Hai Ba Trung, Hoi An.
City Guest House
Address: No. 01 Nguyen Hue. Located near Hoi An Ancient Town, market and restaurants, it's really convenient for you.
Phuong Dong Hotel
Address: 42 Ba Trieu.
Moreover, Homestay is a quite popular form in Hoi An. Living with the native people is also an interesting experience to understand more about the daily life of Hoi An people. The price is not expensive; on the contrary, you can also enjoy good services like the members in their family, concurrently you can get an opportunity to experience in the daily chores such as gardening at these families.
2-star homestay: Camellia Homestay
3-star homestay: Betel Garden Homestay, Cam Chau Homestay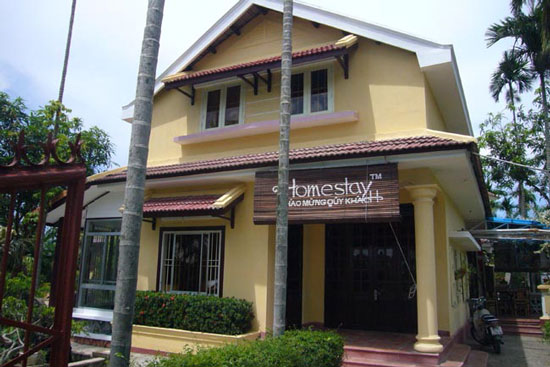 Which places to visit in Hoi An?
In spite of being a small town, Hoi An is really worth visiting and exploring with many remarkable architectural, cultural and natural sites. It's wonderful for you to enjoy your trip on Cua Dai Beach in this hot summer. Located about 5 km from Hoi An to the east and about 30 km from Da Nang to the south, Cua Dai Beach is the confluence of 3 big rivers: Thu Bon River, Truong Giang River and De Vong River. Cua Dai is sparkling under the sun lights with the white spreading sandbanks, and blue and pure water. Unlike any other beaches, Cua Dai keeps the simple countryside style in the architecture that always attracts anyone coming here even once.
The second site is The Cham Islands. This is the national marine sanctuary in the list of the biosphere sanctuary of the world. The Cham Islands is famous for a chain of monuments, relics, pagodas, temples, and shrines built from the period of Sa Huynh and Champa culture. This site is proper for people loving spiritual culture. To reach to the Cham Islands, you can travel by boat or motorboat, and the price depends on the means of transport you choose.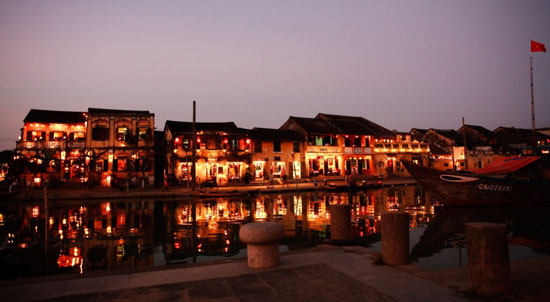 An unignorable site in Hoi An is Hoi An Ancient Town (walking tour). Hoi An Ancient Town is a group of the ancient architectural relics including many houses, temples, shrines, wells, bridges, markets, etc. It deeply impresses by the old narrow streets, peaceful lives, and the nostalgic beauty of this town. According the statistics, there are 1,360 monuments and landscapes in Hoi An, in which more than 1,100 ancient relics in Hoi An Ancient Town. Especially, UNESCO recognized Hoi An Ancient Town as a world cultural heritage in 1999. Mentioning to Hoi An Ancient Town, we cannot ignore some typical relics such as Cau Pagoda, a symbol of Hoi An City; QuanThang Old House, Tan Ky Old House, Phung Hung Old House, Tran Family Temple, etc. Moreover, you can also refer to some attractive destinations including My Son Sanctuary, Tra Que Village. It will be really interesting experiences for your trip.\
Finally, which items should you buy in Hoi An?
Perhaps, all people when travelling also want to buy some special gifts for their parents, relatives and friends. Reaching to Hoi An, you will be overwhelmed in the world of various souvenirs. There are a lot of unique items to buy here such as lanterns, silks, embroideries, wooden products, clothes, etc. Especially, there are a lot of art paintings, handmade items and arts and crafts furniture on Hoi An Streets that make Hoi An City become more and more attractive.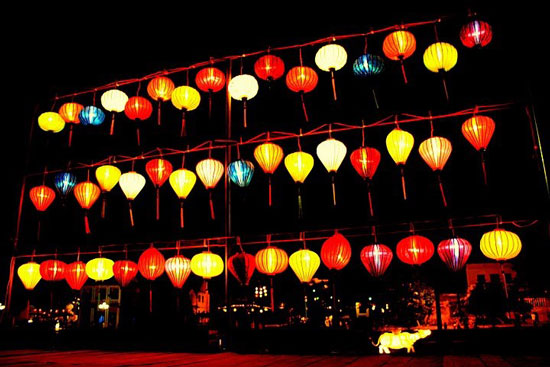 Is all the above-mentioned information that I share enough for your journey? Many exciting things are waiting for you in Hoi An in this summer. I hope you to have a nice trip and wonderful experiences in this ancient town.