Hanoi, Vietnam – August 12, 2020
The world is fighting against the second hit of COVID-19, and all tourism and hospitality activities worldwide are in a freeze. As a company operating in this industry, we are indeed facing many difficulties. However, today is a good day during the gloomy period.
This August, Travel Sense Asia is honorably awarded the 2020 Travelers' Choice by TripAdvisor (previously Certificate of Excellence). This is the fifth consecutive time we have gained this recognition, so it's hard to describe how proud we feel as a local business.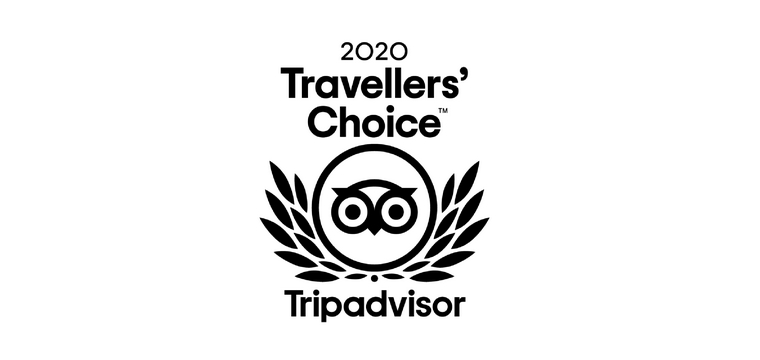 The award praises tourism establishments that "consistently demonstrate a commitment to hospitality excellence." It takes into account hundreds of millions of travelers themselves and the quality and quantity of their reviews, ratings, opinions on TripAdvisor.
Among nearly 9 million travel and hospitality businesses on TripAdvisor lists, Travel Sense Asia was proudly selected as one of the 2020 Travelers' Choices. It is a remarkable testimony to the top-notch service and quality that we consistently bring to our guests.
The award comes as an intestinal fortitude for us to keep on striving forwards despite the unstable situation. On this occasion, we also want to send special thanks to our clients and partners. Without your companion, we wouldn't have gone this far and achieved so many accomplishments as such.
Although the global epidemic is affecting our regular business, we actually reflect on our operations, activities as well as our responsibility to the local community and the society as a whole. In the next years to come, Travel Sense Asia will continue to make progress and provide more high-quality tourism products and services for international travelers with high corporate social responsibility.
Let's hope for the pandemic to stop, the world to be back to the new normal, and we can soon regain the joy of travel!
More on Travelers' Choice by Tripadvisor
Since TripAdvisor's foundation in 2000, The Travelers' Choice award, established in 2002, is the highest honor the World's largest travel platform can bestow. There are two sub-categories for businesses that are awarded Travelers' Choice.
The first is Travelers' Choice Best of the Best, honoring the top 1% of all listings, representing the most exceptional around the world. The other award, Travelers' Choice winners (formerly Certificate of Excellence), is to recognize among the top 10%, known for consistently earning great reviews.
The methodology for the Travelers' Choice award is to "single out not just popular choices, but truly exceptional ones that travelers keep coming back for."