Don't let the boiling hot weather be your reason not to spend an exciting summer vacation in one of the best destinations in Southeast Asia. These following guidelines will be of great help for your trip to Vietnam in the summer.
Before you go, remember to..
Bring Useful Belongings For Summer
– Sunglasses
– Summer Hats. If you feel it challenging to find a suitable design, you may want to try a conical straw hat or a palm-leaf conical hat, a tradition piece of traditional Vietnamese outfits.
– Sunblocks or sunscreens.
– Mini Fans. The mini portable fan run on rechargeable batteries. Or there are some manual versions worked by the small movement of your hand so that you don't have to worry about the source of power.
– Wet Tissue. Can be used to get rip of the sweating on your body and lower skin temperature.
– Thin coat. "Dress like a ninja" to cover your skin from the sun.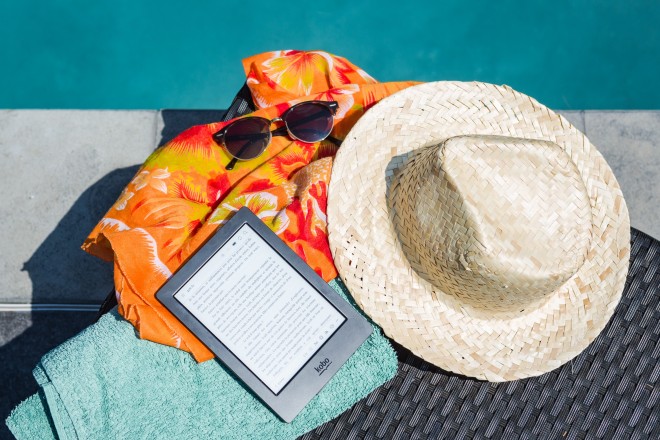 And suitable clothes too…
For this season, our advice is to pack lightweight cotton or linen trousers, quick drying materials. It is not necessary to pack too much because clothes are really cheap here. Especially you can buy diversified clothes from flip flops to hats in the markets.
A pair of sandals is more preferable than a pair of shoes because it may suddenly rain even as it is shiny. A lightweight raincoat is also a must.
When you move to the highland areas such as Sa Pa in the Northwest or Ha Giang in the Northeast at night, it usually becomes colder, merino wool which does not retain odors even after prolonged wear is a good choice to keep your body warm. Good walking boots with ankle support or a pair of trekking sandals which can fit socks underneath can be a good option. Flip flops are worn a lot but you should be careful because some are more slippery than others when it is wet. Make sure to bring lightweight raincoat against the wet here instead of an umbrella.
Vietnam is famous for many temples and churches. Make sure to wear particularly conservative clothing if you visit temple or pagoda – the less bare skin the better and especially no shorts, no skirts, tops with low neck lines, or bare shoulders. Long pants and long sleeved cotton shirt are the most suitable.
While enjoying your trip in Vietnam, don't forget…
Hydration is The Most Important
Sweating which results in a loss of water is inevitable during summer. But since water makes up about 80% of our body, dehydration can lead to mal-functionality, making you tired, less active and even fainted. Therefore, it is necessary to keep a good source of water by your side while traveling.
You can easily buy water in every grocery and convenient store when staying in big cities. But when you go into remote areas or have to travel long distance, make sure to bring a big bottle of water with you.
Plain water itself seems to be monotonous sometimes, so you should try a wide range of summer beverages made by the Vietnamese.
Local people often soak dracontomelon, apricot and plenty of wild berries with sugar, making a fantastic fruit siro for summer because these fruits are full of essential vitamins with a sweet and sour flavor. Many other fruit juices are served fresh such as lime juice, tamarind water. Another gift for summer in Vietnam is coconut. Only one medium size coconut is more than enough to calm your thirst and bring about a positive feeling
You can easily find these drinks on the street vendors with a super affordable price. The average sum for a cup of fruit juice is about 50 cents. Where to find a cheaper beverage on Earth?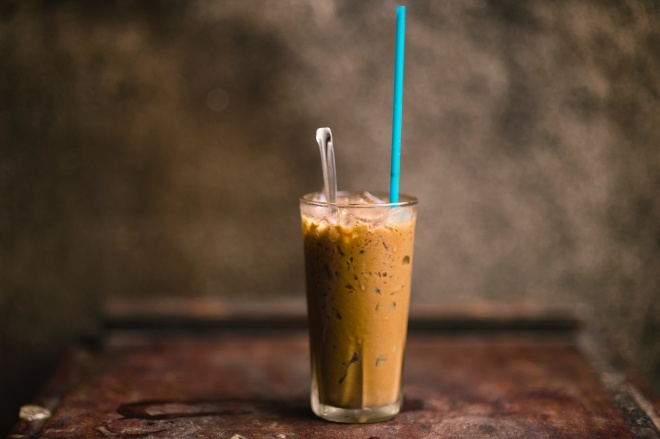 Suitable Means of Transportation
Because the weather is hot, it is not advisable to use bikes or motorbikes. A more reasonable alternative is to travel in a group and hire a van or a car for moving from a tourist attraction to another.
While staying in a city, taxi is a good way to transport around. You can use transportation app like Grab or Goviet, Bee… to avoid being overcharged
In big cities like Hanoi, Ho Chi Minh or Danang, they also offer city tours by bus in a very affordable price which combines transportation and sightseeing.
Many tour operators including Trave Sense Asia provide customized tours with private transports, so you can enjoy every moment on the road.
Arranging Your Schedule as Earliest as Possible
The earlier you awake, the cooler it is. In the afternoon hours the sun is at its highest and therefore it is super hot. There is only one solution: don't go outside! Choose somewhere inside, preferably with excellent air conditioning. By five o'clock the sun is almost down and the weather suddenly becomes bearable again.
Mosquito is one of your biggest enemies
Coming to Vietnam in the summer, you are likely to be exposed to Vietnam mosquitoes. The basic rule of thumb is to prepare some long-sleeve clothes and take good insect or mosquito repellent to avoid being bitten.
Some Dishes To Reduce The Heat
In addition to various choices for drinks, Vietnamese cuisine also features an extraordinary diversity of dishes to cool you down when the high temperature hits you so much. It is easy to understand since the Vietnamese have lived with the heat for so long, they have created plenty of cold dishes for summer.
– Leafy Vegetables
The first food you should try is green salads. The ingredients for Vietnamese salads are diverse because the nation cultivates a lot of leafy green, cucumber, immature papaya, carrot… It's like a heaven for vegetables, so there is no difficulty finding a delicious salad in Vietnam.
– Summer Roll
Another signature dish of Vietnamese summer is "wrap-and-roll". If spring roll, a deep-fried appetizer stuffed with minced pork, eggs, and many other veggie ingredients, is a must during Vietnamese New Year, summer roll, as the name implies, is indispensable in the hottest days. The distinctive feature of summer roll is that it is not fried, which means it is less fatty. Moreover, this is basically a cold dish, so you can enjoy without having to wait for the food to cool down.
– Sweet Desserts
To wrap up the meal, a bowl of Vietnamese sweet desserts will be perfect. Vietnamese specialties for desserts include a selection of "che", a unique dish usually containing beans, tapioca, jelly, fruit and coconut cream. It is very refreshing with a little taste of sweetness.
Top attractions during the hottest months
For the summer holiday, beaches are the most ideal stop. And thankfully, Vietnam, with more than 3000 kilometers of coastline, offers an extensive variety of stunning beaches.
There are secluded resorts on faraway islands like Phu Quoc, Con Dao to give you the most exclusive experience. You can also get involved in many adventurous activities by Da Nang, Phan Thiet beaches, while Ky Co and Tu Binh are quite new names with glorious sets on the seashore to check in.
=> Find best packages for Vietnam beaches in this link.
For the summer holiday, beaches are the most ideal stop. Photo by Duy Huy Dao on Unsplash
If you are not a beach lover, you can choose some mountainous destinations such as Sa Pa, Pu Luong or Da Lat. Because they locate on the high mountains, the temperature is very comfortable. Summer months are also the harvest season in Northern Vietnam, so you stand a good chance to see the golden rice terraces in Sa Pa or Pu Luong.
=> All best packages to these mountainous destinations can be found here.