Even when cities in Vietnam are developing very fast, high buildings, high-speed bridges are gradually changing the face of the city, we can still see the simple and lively life of people on the corner of the streets. Because the sidewalk is a place for everyone, you can see every side of the city showing on it.
Some shocking sidewalk culture facts!
Street food, street drinks ... probably something you've heard of . But some of the facts below might surprise you. Let's see how much do you know Vietnam.
- Everyone can be friends : Every can sit together in a small drinking stall and chat, despite the gap between rich and poor or social status.
- Many people with disabilities, the elderly, children sell goods on the street : Buying things from them is not really a good thing, they can be exploited by the bad guys.
- "Cursing food" is liked by many people: Cursing food means the owner of the street restaurant has a very bad attitude(which makes them famous), and they are willing to curse the customer if they want.
- Pets are allowed to walk freely on the sidewalk: many people close their doors and just leave their dogs outside without leashes or collars, which is prohibited by law but seems like this habit isn't easy to change.
You wanna truly live the life of a Vietnamese once? Here are some suggestions for you.
Eat everything on the street
Vietnam is famous for delicious street food. With only 10$ a day, you'll have endless choices of food, from breakfast to dinner, from snacks to main dishes… It's awesome how vendors sell the food on the sidewalk, some sell noodles, porridge.. in small stalls with a few plastic chairs, some only need a bike to sell banh mi, sticky rice,…some people carry hot coal stoves and pots with the shoulder pole so that they can serve hot food anytime.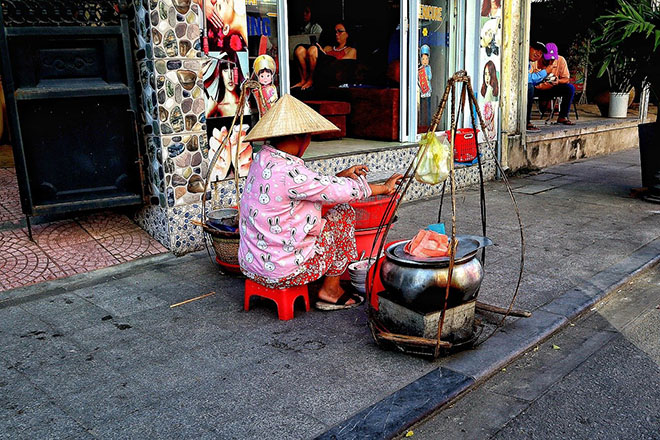 Sometimes you'll see some kids circling an ice-cream bike after school, sharing pocket money to buy a cup of shaved ice together, or a worker quickly eat a bread before getting back to work… When strangers meet and chat in a small stall, there's no gap between rich and poor. That's how Vietnamese life is, so simple and lovely.
Try a new haircut by a street barber [For male only]
A chair, a mirror, some hair tools and a skilled barber are all you need for a brand new hairstyle on the sidewalk after 20 minutes. Although there are no fancy decoration, expensive cosmetic, these barber "shops" still attracts many people, and gradually become an important part of their lives.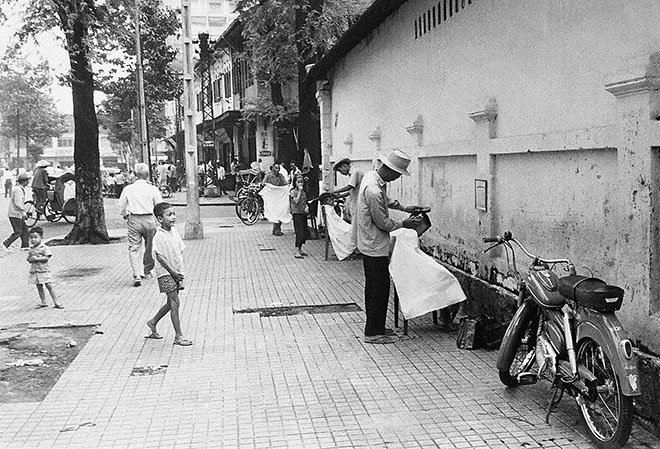 The street barbers are often elderly men who have spent decades serving their customers. Nowadays young barbers usually work in more professional barber shops. This image will soon disappear, but it'll always be a precious memory of the sidewalk.
Enjoy street drink in a relaxing afternoon
Having a glass of cocktail in a bar, or a cup of tea with cake aren't really popular choices for Vietnamese. Since the taste of the drink isn't a big deal, the point is enjoy the relaxing moment, most of them prefer to choose very simple drinks on the sidewalk.
This hobby is so popular that it's suitable for everyone: Workers like a short break with a glass of iced green tea or herb tea, (simply tea with ice), teenagers like lime tea (tea adding sugar and a little lime juice) or sugarcane juice, office workers often choose iced milk coffee and middle-aged men love cold beer.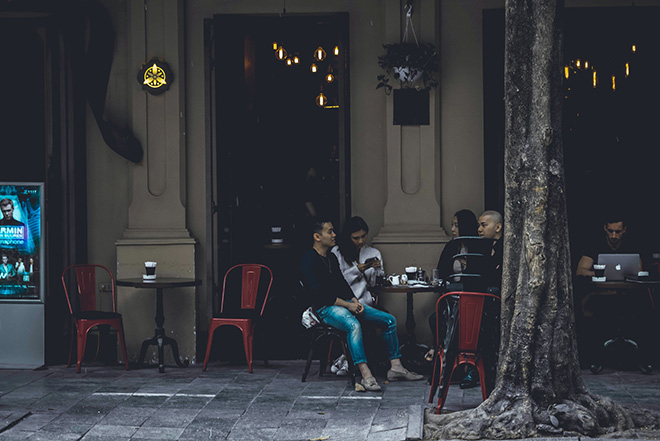 No matter what your purpose is, chatting with friends or simply sitting alone watching the vehicles on the road. Just come and get yourself a drink, it's a wonderful experience and you'll forget about time.
Warm up a new day with a morning exercise
A sluggish body in the morning may ruin your whole day. So get up early and join in the practising locals to recharge your new day, it's totally free and everyone is welcomed. Just a large enough space (and allow to play sports without affecting other people), Vietnamese can exercise in many different ways. Many people choose jogging, badminton, shuttlecock, the elderly often practice Tai Chi to increase body's flexibility and relax. Young and middle-aged women are active with aerobic exercises for a fit body.
Don't be surprised to see old men and women dressed up in beautiful costumes and dance with music. Someone says that being together when you get old can be much more romantic than when you first fell in love.
Purchase something you need right on the street
Street vendors in Vietnam not only sell food but also many other items. You'll see many old bikes carrying a huge amount of goods, it can be all kinds of flip flops, essential items such as towels, brushes, buckets, cups …
And one other special thing that will definitely make you fall in love with the streets of Vietnam – flowers. The vendors usually ride bicycles and carries a basket full of colorful flowers: roses, lilies, daisies, …, it's like they are carrying a little garden behind them.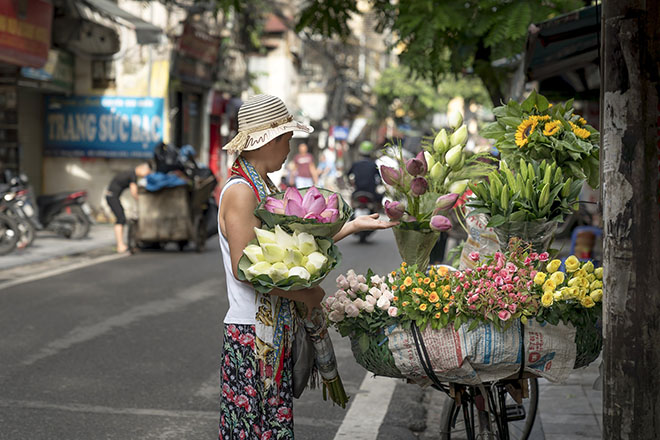 When you enjoy the sidewalk culture of Vietnam, you will understand that the life here still has many downsides. Behind the tranquility and simplicity you see, there are people struggling under the sun and rain to support their families, but the smile never fades away on their faces. Hopefully a journey to discover the street culture of Vietnam will bring you the most rustic and meaningful memories of the people in this country.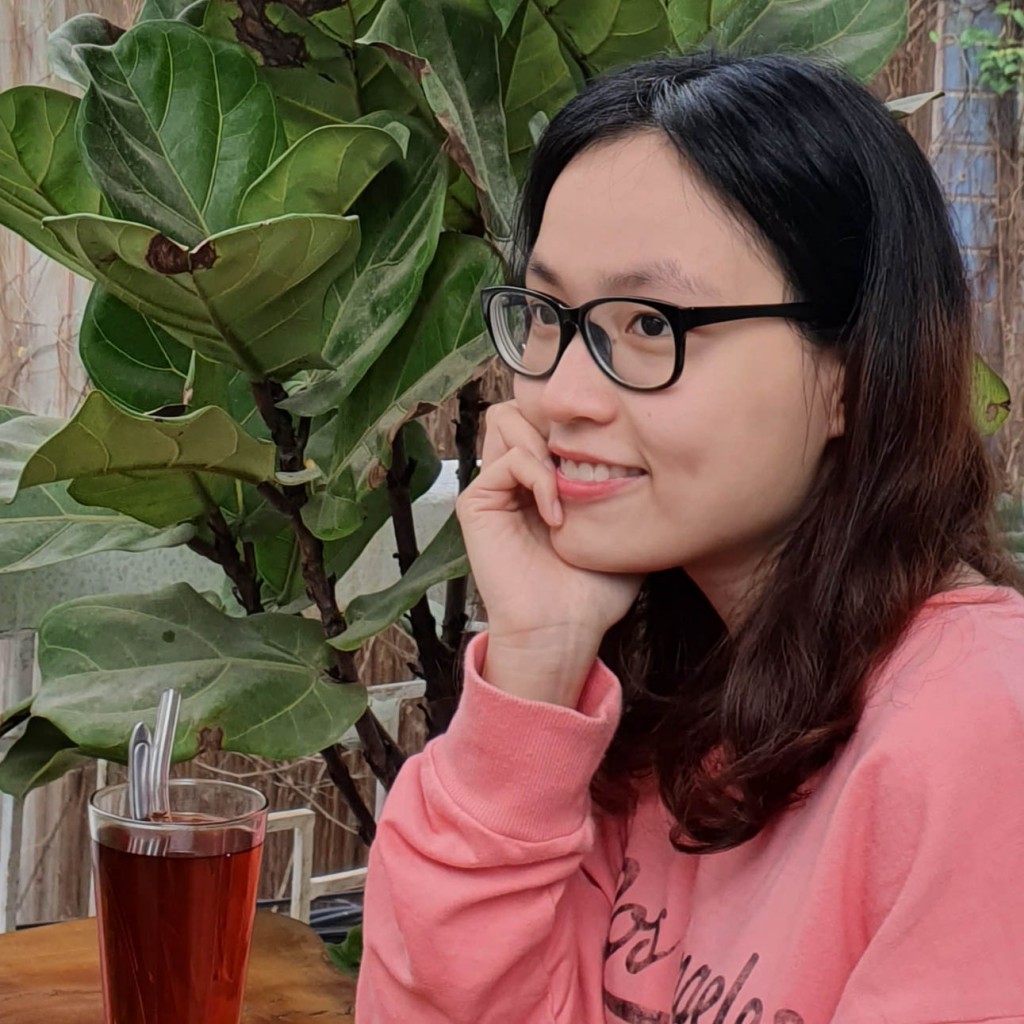 Mia
I was born in the middle of a city where crazy traffic and noise were my childhood's fear. But life is too short to just stay safe in my little home, traveling can not be a dream forever, and so, I stepped outside that door and hit the road...