Hue, a peaceful city located on the bank of Huong River (or Perfume River) in Central Vietnam is one of the most important destination in almost Vietnam tours. As the former capital under the Nguyen Dynasty, the last feudal rule of Vietnam, this imperial city holds many historical and cultural values. To learn more about Vietnam in the past let's follow our guide beyond and take a visit to the most famous royal tombs in Hue.
Tomb of Gia Long, a forbidden mausoleum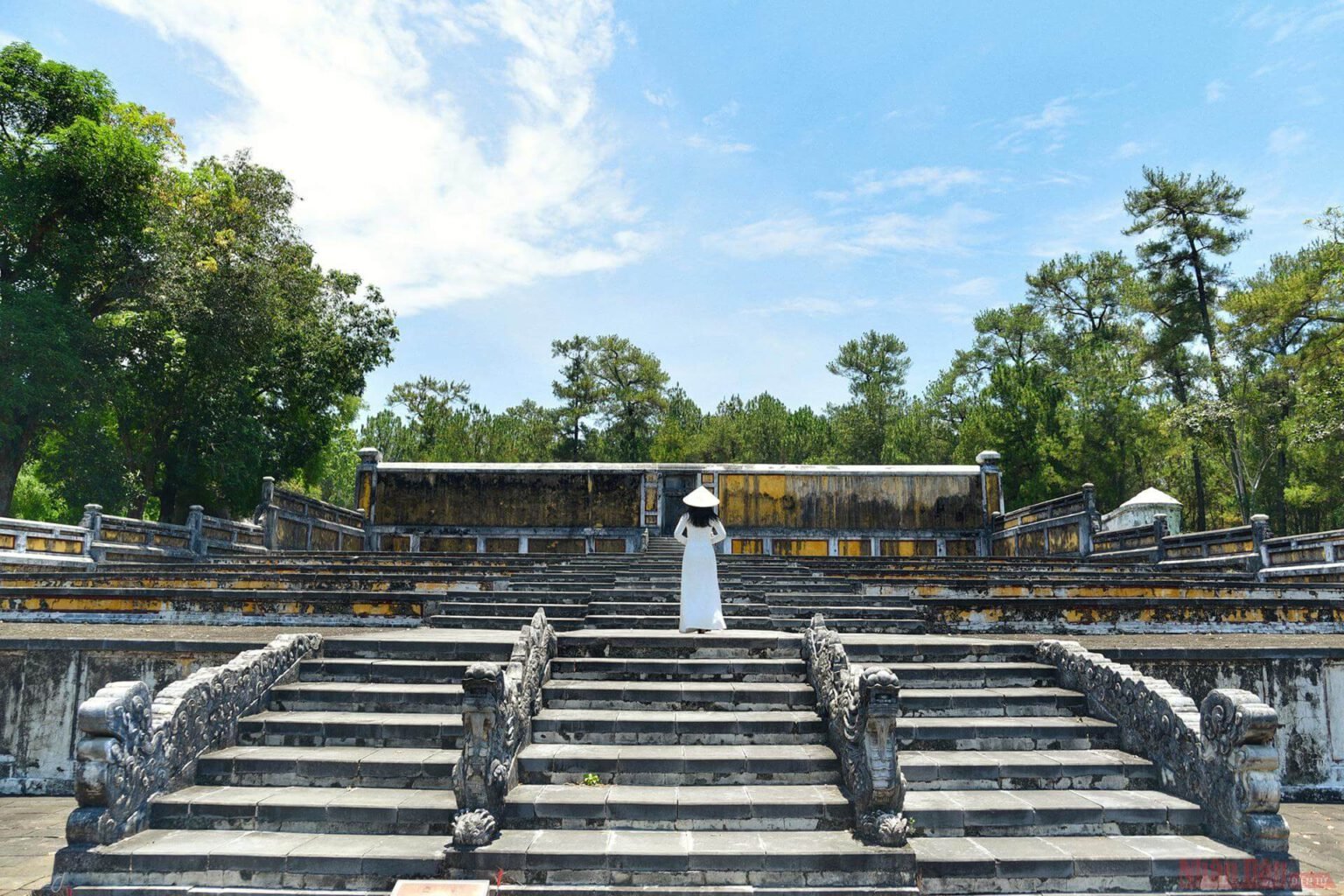 Gia Long is the first emperor of Nguyen Dynasty who chose Hue as the capital. So his tomb is the oldest one among royal tombs in Hue. Located on a remoted low hill quite far from city centre about 20km to the south, this tomb is a hidden place and less visited.
Although the structure of Tomb of Gia Long is simple and may not as attractive as other tombs, but it brings visitors a solemn atmosphere when surrounded by mountains and forest.
Tomb of Minh Mang, a traditional architectural masterpiece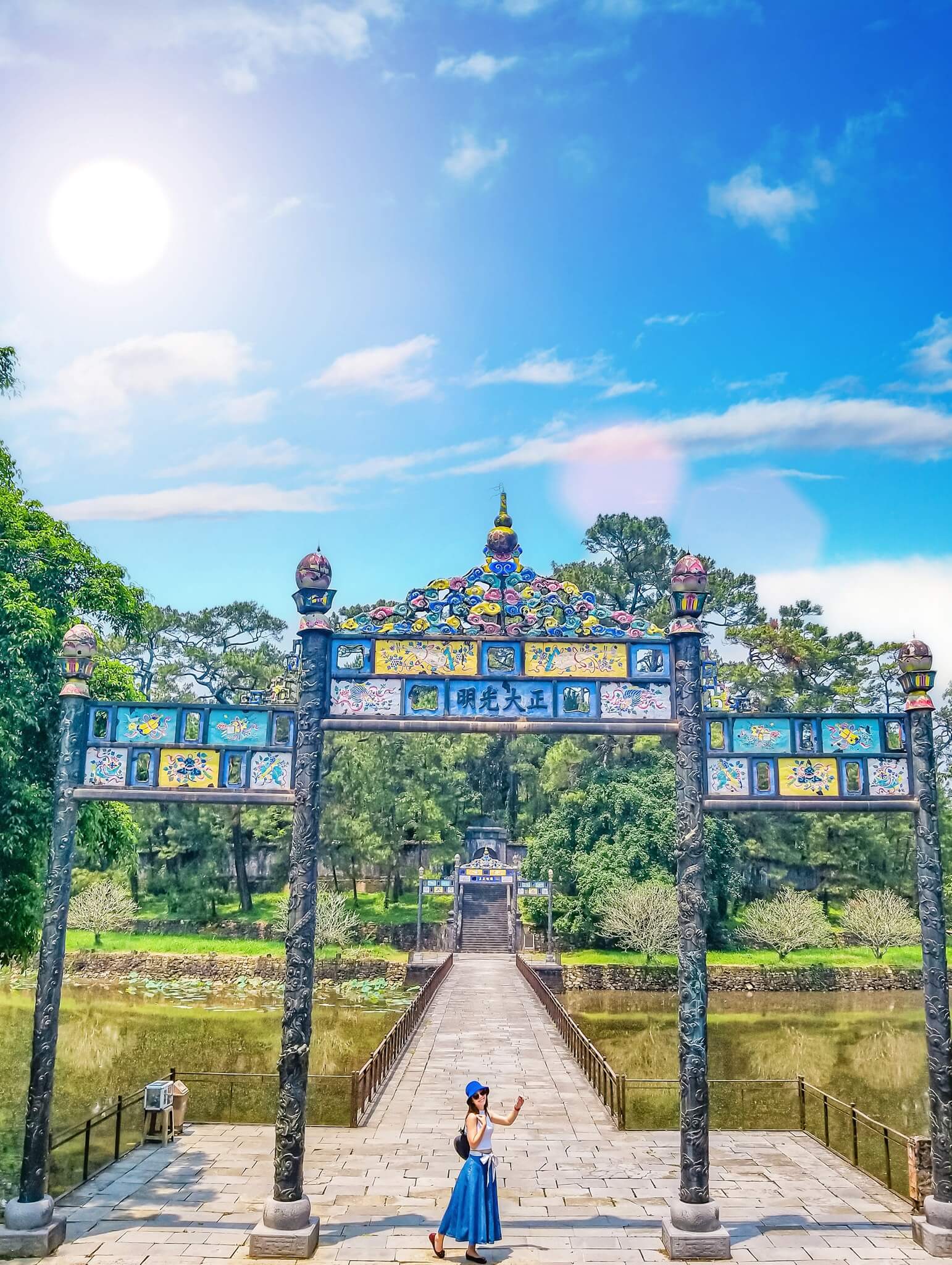 Minh Mang Emperor is the successor of King Gia Long and considered as the best king of Nguyen Dynasty. As a Great King his tomb is the biggest one among royal tombs in Hue. The whole tomb complex includes more than 40 buildings and houses situated on a big mountain 12km in the west of Hue City, where two branch of Huong River merged into one. So it is easy to reach by boat.
Tomb of Minh Mang not only contained both architecture and ideological values but also matched with nature in harmony. The tomb's construction and structure had followed Confucianism philosophy and enhanced traditions. Despite the change of time and history, the Tomb of Minh Mang still remains intact until now and preserves all the values and meanings of a period in Vietnamese history.
Tomb of Tu Duc, the most beautiful mausoleum of Nguyen Kings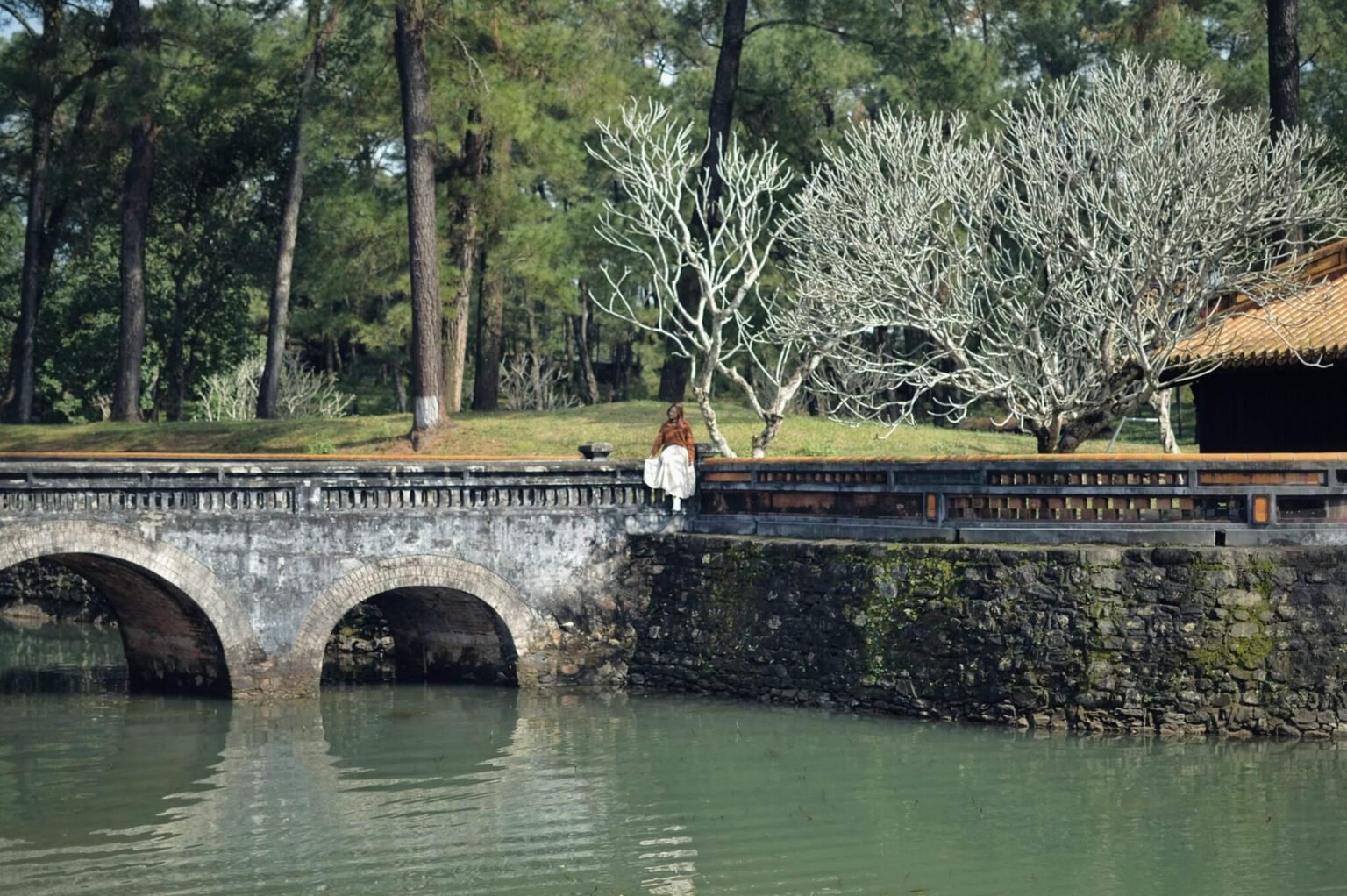 Tu Duc is the fourth king of the Nguyen Dynasty. The tombs of Tu Duc is the most popular and closest one among royal tombs in Hue, only 6 km southwest from Hue city center.
As a sentimental king, Tu Duc had left his personal mark on tomb's contruction and structure. Tomb of Tu Duc is considered as one of the most beautiful imperial architectures of Nguyen Dynasty. It is 10 times bigger than Gia Long Tomb and looks like a great park with a large lake inside. The tomb complex includes nearly 50 large and small buildings, pavillions. Its elegant and charming beauty has made Tu Duc Tomb one of the most visited landmark in Hue.
Tomb of Khai Dinh, a combination between traditional and modern architecture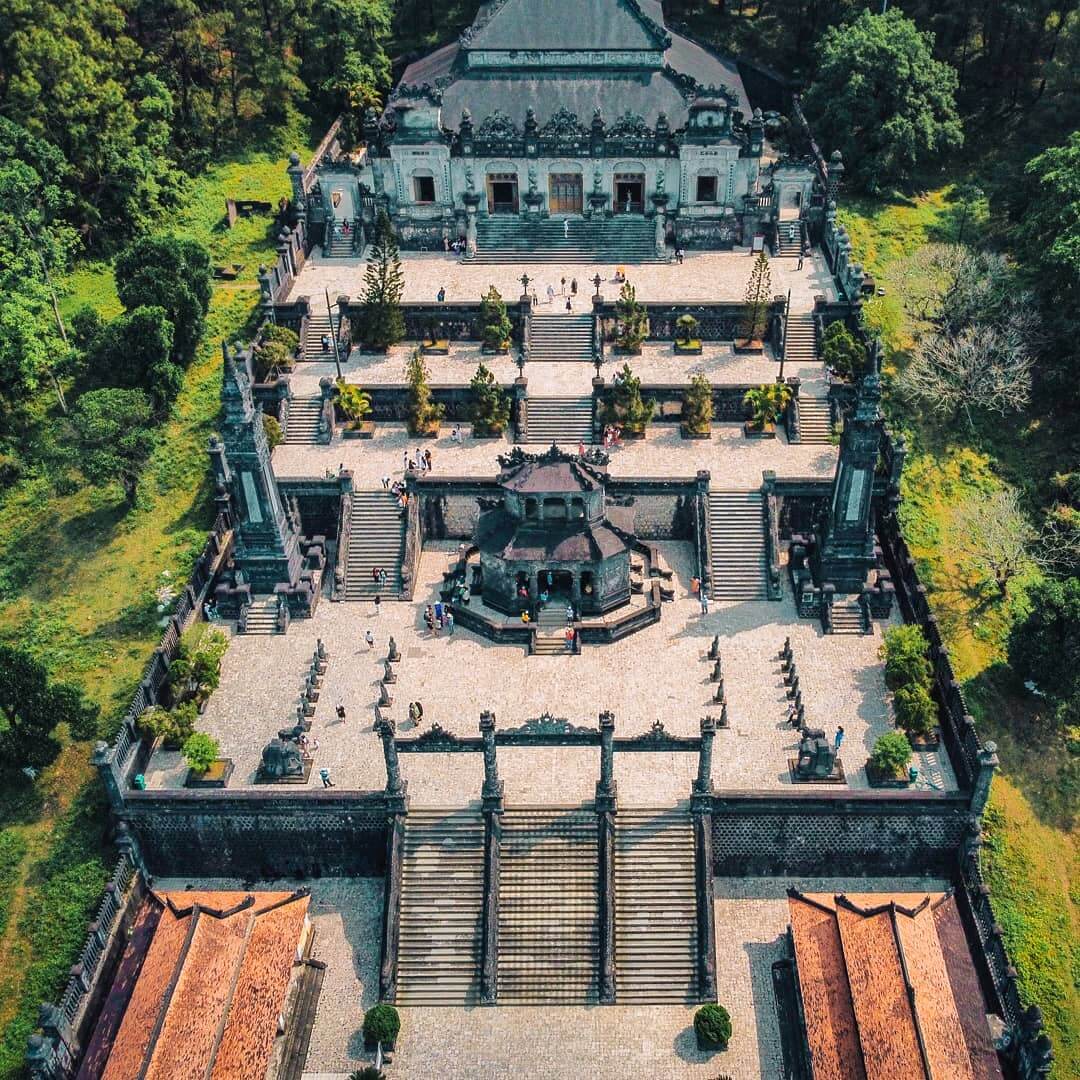 Khai Dinh is the 12th King of Nguyen Dynasty. His tomb is located on Chau Chu mountain, about 10 km from Hue city center. It is the smallest but most costly and recent one among royal tombs in Hue.
Due to the close collaboration with the government of France, Khai Dinh's tomb was influenced strongly by French architecture style. Built from modern materials like slates, concrete and wrought iron, the tomb has a relatively gray and imposing appearance. In contrast, the interiors look like explosions of colorful ceramic mosaics. With unique architecture, Khai Dinh Tomb is considered as a masterpiece of architectural art in Hue.
Extra tips:
Tourists visiting the royal tombs in Hue should dress politely. Shorts, short skirts or sleeveless shirts are not encouraged.
Almost royal tombs is very large so prepare yourself to go walking for a long time, 2-3 hours.