Recently, the prestigious Travel+Leisure magazine has listed Vietnam as one of the top tourist destinations after COVID-19. Though it's hard to say the pandemic is over, it's the same difficult not to daydream about travelling post-outbreak.
And I have all grounds to believe that Vietnam is among the safest place for tourism at the end of COVID-19.
Responsive Authority During and Post-pandemic
Vietnam experienced the second hit of COVID-19 at the end of March. Since then, the government has imposed stringent regulations to rule out the possibility of new cases. International arrivals have to quarantine for 2 weeks. Places, where confirmed cases are found, are strictly isolated and monitored.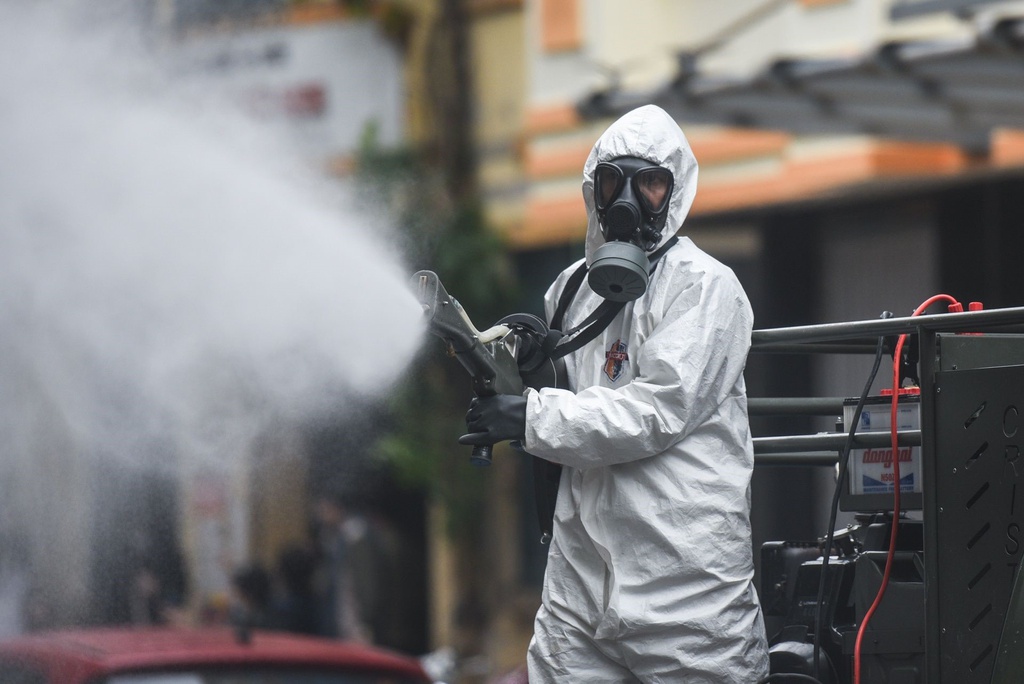 After almost a month of social distancing, the country is extremely successful with only 331 confirmed cases (updated June 7th, 2020). More than 95% of them have been cured with zero death.
Knowing that it's time for the economy and society to be back to normal, the central authority has taken prompt actions to recover post-outbreak.
From the National Independence Day, April 30th, most of the stores, shopping malls… can be back to business. Domestic flights have also come into operation with limited frequency right afterwards.
Beach cities like Da Nang, Nha Trang, Quang Ninh have allowed the public to enjoy the turquoise ocean, Halong and Bai Tu Long Bay also resumed tourism activities since May 1.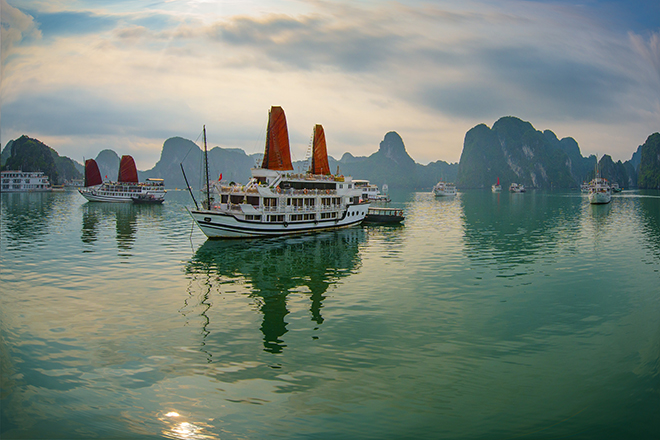 A week later, the government announced the resumption of religious activities. Still, all large gatherings must follow preventive measures.
In general, the domestic situation is back the pre-pandemic time with a solid monitor.
Foreigners Are The Same As Locals
At the time of the outbreak, many foreign tourists were stuck and Vietnam's Immigration Department quickly announced the extension for temporary residence. Visitors entering Vietnam before March 1st automatically have permits to stay until June 30.
When foreigners have to quarantine in government-controlled centres or even if they get affected, they are all treated like the locales. 49 infected international tourists have all been cured during their stay in Vietnam. They all recognize and appraise that the Vietnamese government has been acting properly and drastically in the prevention of COVID-19. Therefore, foreign tourists are completely assured when choosing Vietnam as a safe destination after the epidemic.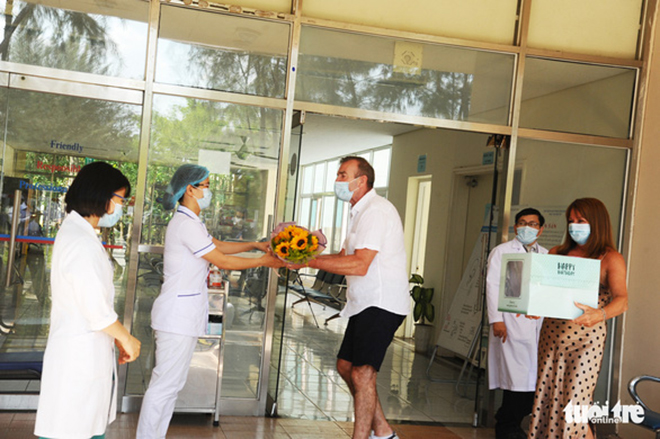 Vietnam's achievements in combating the COVID-19 have been recognized by World Health Organizations and other countries. While the spread of epidemics in many countries such as the United States, Italy, Spain, etc. was happening unpredictably and complicatedly, with an increasing number of infections and deaths, Vietnam was very well controlling the epidemic.
In fact, it is not until the outbreak of the novel coronavirus that Vietnam's medical achievements become well-known. Over the years, the bright spots in medical fields such as dentistry, infertility treatment, … have been recognized worldwide. The long history of Traditional Vietnamese Medicine also gains acknowledgement besides Western medication.
That's why Vietnam is a hot spot for health-conscious and wellness travel.
Step-by-step Back To International Business
Inside the country, we can see that most of the businesses have been back to normal. As a result, the government has lifted some restrictions for transnational commerce. Northern border gates crossings in Lang Son and Quang Ninh provinces are reopened to facilitate trade between Vietnam and China. connecting with China to ease trade between the two countries.
Though there is no certain date and time for international arrival resumption, the Vietnamese government issued Resolution No.79 about e-visa application for 80 countries, beginning from July 1st.
E-visa holders can arrive in Vietnam via 8 international airports, 16 international border gates and 13 seaports.
Citizens from the following nations can have Vietnam e-visa issued since July 1st:
Argentina, Armenia, Azerbaijan, Ireland, Iceland, Austria, Poland, Belarus, Belgium, Portugal, Bosnia and Herzegovina, Brazil, Brunei Darussalam, Bulgaria, United Arab Emirates, Kazakhstan, Canada, Qatar, Germany, Chile, Colombia, India, Czech Republic, Andorra, Liechtenstein, Monaco, Croatia, Cuba, Denmark, Cyprus, Timor Leste, Estonia, Georgia, Republic of Korea, United States of America, Hungary, Greece, Italy, Latvia, Russia, United Kingdom of Great Britain and Northern Ireland, Lithuania, Luxembourg, Micronesia, Malta, Macedonia, Mexico, Myanmar, Moldova, Mongolia, Montenegro, Nauru, Japan, New Zealand, Australia, Palau, Panama, Finland, France, Fiji, Philippines, Marshall Islands, Salomons Islands, Romania, Western Samoa, San Marino, Serbia, Spain, Sweden, Switzerland, China (including Hong Kong SAR and Macau SAR passport holders, not apply to Chinese e-passport holders), Uruguay, Vanuatu, Venezuela, Netherlands, Norway, Slovakia, and Slovenia.
List of airports accepting e-visa:
Noi Bai (Hanoi), Tan Son Nhat (Ho Chi Minh), Cam Ranh (Khanh Hoa), Da Nang (Danang), Cat Bi (Hai Phong), Can Tho (Can Tho), Phu Quoc (Phu Quoc Island) and Phu Bai (Hue).
List of inland border gates accepting e-visa:
Tay Trang (Dien Bien Province), Mong Cai (Quang Ninh Province), Huu Nghi (Lang Son Province), Lao Cai (Lao Cai Province); Na Meo (Thanh Hoa Province), Nam Can (Nghe An Province), Cau Treo (Ha Tinh Province), Cha Lo (Quang Binh Province), La Lay, Lao Bao (Quang Tri Province), Bo Y (Kon Tum), Moc Bai, Xa Mat (Tay Ninh Province), Tinh Bien, Song Tien (An Giang Province), and Ha Tien (Kien Giang).
List of seaports accepting e-visa:
Hon Gai, Cam Pha (Quang Ninh Province), Hai Phong (Hai Phong City), Nghi Son (Thanh Hoa Province), Vung Ang (Ha Tinh Province), Chan May (Thua Thien-Hue Province), Da Nang (Da Nang City), Nha Trang (Khanh Hoa Province), Quy Nhon (Binh Dinh Province), Dung Quat (Quang Ngai Province), Vung Tau (Ba Ria-Vung Tau Province), Ho Chi Minh (Ho Chi Minh), Duong Dong (Kien Giang Province).
With the new resolution, we are hopeful that the government is working carefully to provide a safe and secure destination for international tourists. It may take some time, but totally worth it. In the meantime, let's plan for your next trip to Vietnam with our experts' guide. Feel free to reach out to us if you have any concern!


Ellie
I didn't have many opportunities for travel during my early childhood, so I decide to dedicate my young adult years to exploring the world. "Set off with a pure heart". That's my motto for any adventure in my life. And as sharing is caring, I love writing about my journeys so that the audience can gain an objective view of the destination. That's what I do before travelling, set the right, open mind to welcome both obstacles and blessings. So stay tuned for my new stories.