Vietnam is underdeveloped. It is not safe to travel to Vietnam. Vietnamese are unhappy. Those are some things that exaggerated by the media. Only by reading about Vietnam online, you could not see what is actually happening here. So let's keep reading and find out 10 thín foreigners mistake about Vietnam. In the end, Vietnam is a lot more than what you expected.
1. War is the first thing that many foreigners think about Vietnam.
For a long time, people know about Vietnam not for its appetizing banh mi or pho or its tradional custome – ao dai, but for the dragging years of war within the country. In a period of almost 4000 years, Vietnam has always been in constant threat of being invaded by dominant nations from the Mongolian to the great China and then French Colonial and U.S.
Among all, perhaps the Vietnam War is the most widely known. This event lasted up to 20 years, starting from 1955 to 1975, leaving both parties in tremendous lost. There have been various estimations on the number of casualties, with one source suggesting up to 3.8 million violent war deaths in Vietnam.
Though after the war, Vietnamese Communism regime had successfully regained independence and proved its potent military power, its agriculture, business, and industry were in disarray, most parts of the countryside were littered with bombs and defoliation and filled of land mines, and its cities and towns were detrimentally damaged.
In the following years, Vietnam has struggled a lot to rebuild itself.
It is unfortunate that besides all the good things of Vietnam, the country is most known for war and political unjust. A lot of international travellers have contacted us before their trip, wondering whether peace has been set in Vietnam. Many people hesitate paying a trip here for that reason.
By mention about Vietnam, people remain taking about war. That is a mistake about Vietnam. In reality, peace has long been set. We have moved on and risen from the ashes. The crime rate in Vietnam, even in big cities, remains all time low. In addition, there is no sight of terrorism, political unjust or rebellion. Therefore, you don't have to worry much about political security. It is guaranteed that travelling to Vietnam will offer you not just another chance to speculate the truth of Vietnam War but also a chance to discover the irresistible charm of the rich culture here. And of course, the footsteps of Vietnam war.
>> Read more: Top 7 famous historical destinations in Ho Chi Minh city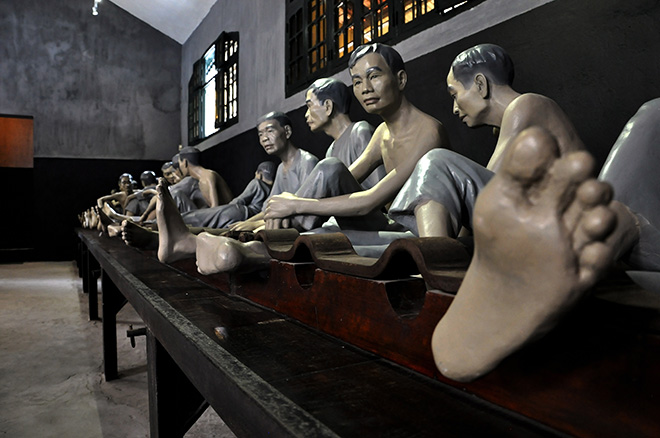 2. After the Vietnam War, Vietnamese hate Americans and think that their problems are caused by the West
First few years after the war, most Vietnamese pointed their hatred towards America and Americans. They looked down on Americans, passed on ugly stories about the "giants" that came from the West trying to take away their freedom and pursuit of happiness. It was understandable at the time given the brutality and devastation US have caused. At the same time, the relationship between two countries was aslo freezed.
After a 20-year hiatus of severed ties, on July 11, 1995, the formal normalization of diplomatic relations between the United States of America and the Socialist Republic of Vietnam was officially announced by U.S. President Bill Clinton. Since then, the public's view of America and Americans in Vietnam has been changed.
A Pew survey conducted in 2017 shows that Vietnamese have the highest favorability rating (84%) of any country towards the United States. Moreover, according to the same survey, 7 out of 10 Vietnamese think that the expanding of American culture is actually a good thing. In fact, this openness is evident: nearly 31,000 students were sent to the US annually, 5th amongst countries with the most students at American universities.
So saying that Vietnam hates the Americans. That is a mistake about Vietnam. If you're an American and intend to visit Vietnam, you will be surprised by how friendly people, especially the young, could be. We have put all the past prejudices behind.
>> Read more: How to say greeting in Vietnamese
3. Vietnam is underdeveloped and backward
I used to have a Russian pen-pal back in 2007. We wrote each other letters every month. And he was surprised when I told him that most Vietnamese family have a refrigerator in their household. As he perceived, Vietnam is underdeveloped, people here must have a hard time making ends meet, not to mention having the luxury to own a bike or a refrigerator or other modern devices.
In reality, with constant effort of eradicating poverty implemented by the government, by 2016, the rate of poverty in Vietnam is 5,8%, compared to 37,4% in 1998.
Compared to other countries, Vietnam's income ($2500 annually) still need improvement. However, as the cost of living is very cheap here, with the average income of $2500 annually, we can still have room for some luxury.
Set foot on Vietnam and you see how drastically things have changed.
>> Read More: Luxury Vietnam Holiday Package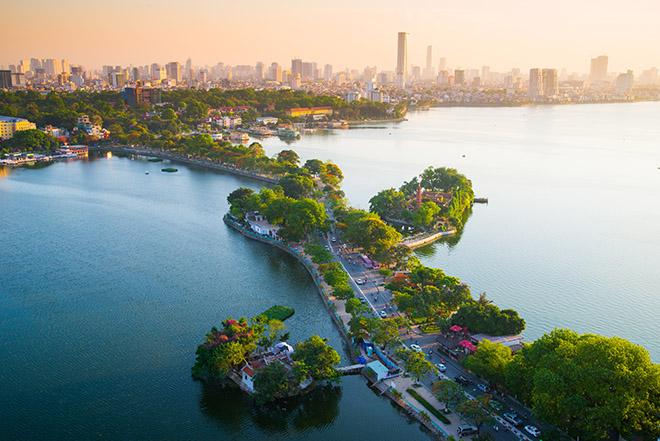 4. Foreigners are constantly hassled, overcharged, ripped off, and treated badly by the locals.
With much love to Vietnam, I would really want to say that this is a mistake about Vietnam. Unfortunately, it is. Not only foreigners are constantly ripped off by the locals, but also even us Vietnamese, when visiting other cities or towns, are overcharged too. They take advantage of our little knowledge to treat us with such bad services, with lies and deceiving.
But, let's be honest, this happens everywhere, especially where tourism is flourishing. There will always be opportunists but that is just a small piece in the big picture. In reality, the authority is now implementing laws and coming up with various solutions in effort of educating the locals, punishing business or vendors pulling frauds on visitors. Many cases have been solved after reported.
On the bright side, there are still many friendly Vietnamese willing to help you. When travelling, forgetting or losing stuff is a nightmare. We once had a customer freaked out after realizing that he forgot his bags, wallets and important documents at a food stall. It was then a relief as the vendor are kind enough to secure their belongings for them. Some of our foreigner friends got lost on the streets but eventually found their way thanks to the help of friendly pedestrians.
To avoid the bad experience, you could consider making friends with a local. As a traveler, you may not be aware of common local scams, speak the country's language, or know which neighborhoods are safe after dark. A local will know that and more. Travel Sense Asia can offer you private tour, with a tour consultant. Our tour consultant, with travelling experience and insights of the Vietnam's culture is ready 24/24 for any questions and sharing.
>> Read More: 8 Common Travel Scams In Vietnam And How To Advoid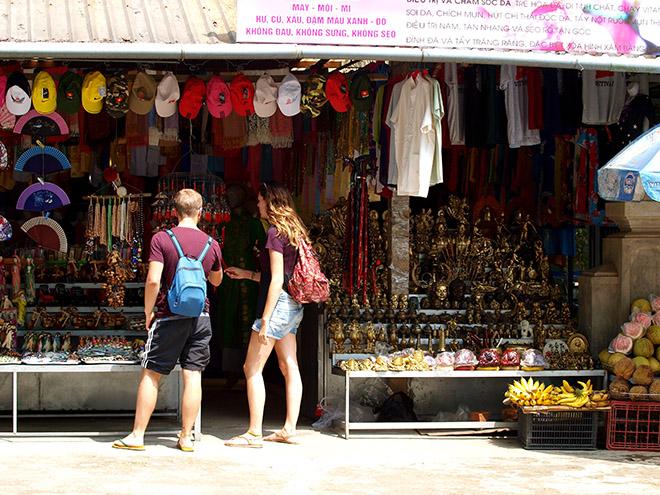 5. Pollution is everywhere in Vietnam
In Vietnam, as the public transportation is yet to be developed, owning personal transportation is a necessity. Because cars are costly, many locals have resorted to afford their own motorcycles. This has not only worsened traffic congestion but also severely deteriorated the air quality in big cities like Hanoi or Ho Chi Minh.
However, since Vietnam is a highly agrarian society, in contrary to the bustling concrete jungles, the countryside or highland see verdant fields and breathtaking terraces boasted with fresh and crisp air. Therefore, it would be a mistake about Vietnam if you think Vietnam is polluted everywhere. The perfectly manicured rice terraces and various unique cultural experiences await you.
6. Vietnamese cuisine is ALL about pho.
This is actually funny because I make the same mistake with Italy and pizza when in fact, there are a lot more than just pizza in Italian cuisine. The same applies to Vietnamese cuisine. Pho is not the only food in my country. That is a mistake about Vietnam.
It is without no doubt that Pho is Vietnam's most known traditional dish. The broth, the noodles, the beef stew and all that one can list about pho will always remain iconic. But Pho is NOT the only Vietnam's signature food. Believe me! Even Vietnamese would be surprised daily on how diverse and appetizing street food is in this country. It would be a huge turn-off if you only think highly of Pho and miss the opportunity to taste other traditional dishes of Vietnam which has always been high up in the chart of cuisine, especially street food.
Every city or province in Vietnam has a long list of traditional dishes that one must taste. To name a few, there are signature noodles such as: bun rieu, bun thang, bun bo Nam Bo, … or local specialties: banh cuon, banh trang tron, banh xeo, … It would take days or months to list everything down.
>> Read More: Must try for cuisine lover: 15 Best Foods of Indochina Trip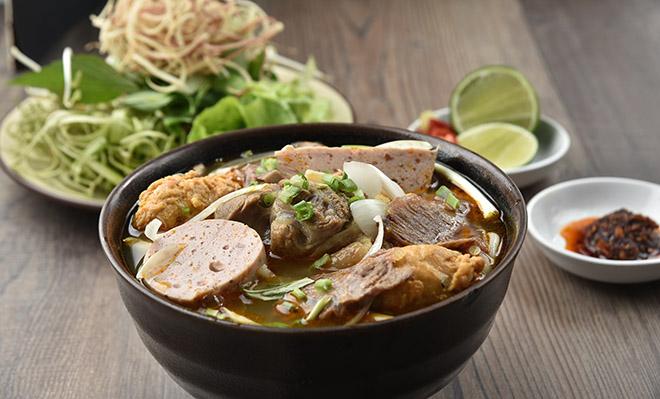 7. Local street food isn't safe
Lots of travellers have asked: "Is street food safe or not?"
The answer is that it depends! That would be a mistake about Vietnam if saying that streetfood isn't safe. While some vendors do not follow the necessary hygienic precautions, yet some do. Therefore, before you choose a food stall, observe it first. The first thing to notice is to see if the stall is busy. A busy stall would mean that many customers would eat there. By this you could tell that it is safe and even delicious to eat there.
You should avoid street food stalls where dirty oil is used for cooking. If the color of oil vendor use looks brown or even black, stay away from it.
Some food stalls are covered on all three sides with glass, protecting the food from harmful germs. If this is your first time in Vietnam, you should not try stalls where there is no preservation for food as food will easily go bad.
However, don't be too cautious because you could be missing some very good dishes.
>> Read More: Must-try Sapa Street Food for a Memorable Trip
8. You can't find any church here
From the north all the way down to the south lies a variety of pagodas and shrines constituting Vietnam's diverse temple collection. These are not just historical monuments but also religious and sacred sites where the locals gather for reflection and blessings. Besides adding beauty and heritage to the country, these sacred spots are also important religious centres notably for Buddhism and Taoism practitioners.
However, it would be a mistake about Vietnam if say that Buddhism is the only religion in our country. In fact, Vietnam has the fifth largest Catholic population in Asia. Churches can be found in a lot of towns. On Sunday, you could find lots of people coming to church, just like in Western countries. Some famous ones are: Notre-Dame Cathedral Basilica of Saigon (Vietnamese: Nhà thờ Đức Bà) – Ho Chi Minh city, St. Joseph's Cathedral (Vietnamese: Nhà thờ Lớn Hà Nội) – Ha Noi capital, Phát Diệm Cathedral (Vietnamese: Nhà thờ chính tòa Phát Diệm) – Ninh Binh province, …
> Read More: Say Your Christmas Prayers in Vietnam famous Churches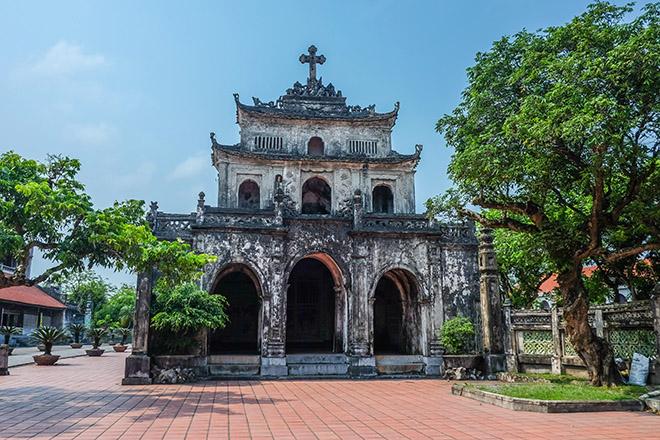 Phát Diệm Cathedral in Ninh Binh, Vietnam
9. The weather is extreme
You may have heard that during summer, Vietnam would be incredibly hot with the highest temperature up to more than 40 degrees? It's true that summer is, of course, the most extreme season and summer in Vietnam can reach that peak.
But it's not always like that. It is a mistake about Vietnam. There're still windy and cloudy days in which the sun is not too harsh and outdoor activities are fantastic. Moreover, if you keep in mind our top recommended tips to beat the heat, you can fully enjoy your time during the hottest period in Vietnam.
More tips here: How To Survive During Hot Summer In Vietnam?
It is also worried that the heavy rain will ruin your travelling experience. The truth is summer shower in Vietnam is quicker than you think. It rarely lasts for days. A sudden downpour is actually an excellent way to reduce the temperature, adding a fresh and gentle breeze to ease the bitter heat.
Another thing is during rain season or wet season in Vietnam, there will be lots of storms. But there's always a way out. If the South is predicted to have an upcoming storm, let's go to the North or the Central. Read more about it here: Typhoon Season In Vietnam – What Should You Do?
10. Vietnamese barely speak English
Another mistake about Vietnam is that Vietnamese doesn't speak English. If you told me this 10 years ago, I would probably agree with you. But for now, it is totally wrong. English has long been brought into our educational program from primary education to further education. The Ministry of Education in Vietnam has promised to improve the overall English proficiency of Vietnamese with a view to having English as a second national language in the near future.
In big cities like Hanoi or Ho Chi Minh or even in the mountainous areas of Sapa, you could easily find local fluent in English. They are very much willing to share with you stories or help you navigate the roads. You may find some quite humorous.
It is understandable if you have any of these mistake about Vietnam. Just bare in mind that Vietnam is more than just war, poverty or pollution. Vietnam is about the captivating scenery, the rich culture, the friendly people and the appetizing dishes and many things else that I believe you will discover during your upcoming trips here.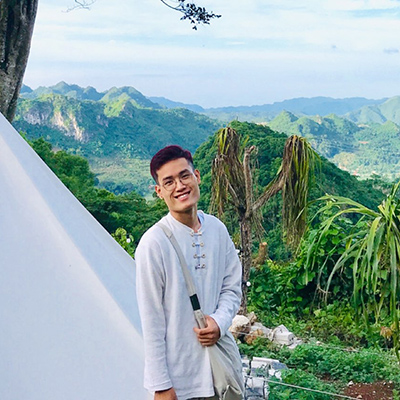 Anthony Icarus
I have always been an adventurous one since I was a little kid. My mom must have had a hard time making me sit still or just stay at home. Every travel to me, no matter long or short, low or high budget, always make me fall in love again and again with the magnificent nature, unique culture and endearing locals.
Experience with us: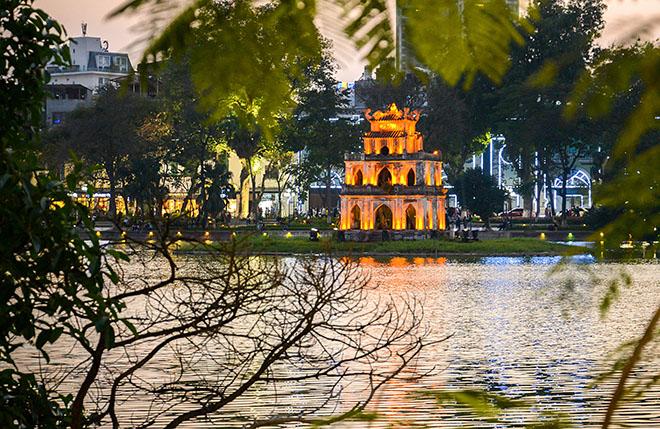 Vietnam Highlights Package 10 Days 9 Nights
The most popular destinations in Vietnam with all the highlights — all in Vietnam itinerary 10 days. Discover Hanoi with many foods, structure architecture and the stunningly beautiful UNESCO World Heritage Site of Halong Bay. Moving to culturally-rich Hue then spend time in incomparable and lovely Hoi An – one of the world's most charming towns. Finish the comprehensive Vietnam highlights tours in the South after Floating through the lush Mekong Delta, seeing vibrant Ho Chi Minh City. With same destinations in itinerary but you can start this trip from Hanoi or Ho Chi Minh city.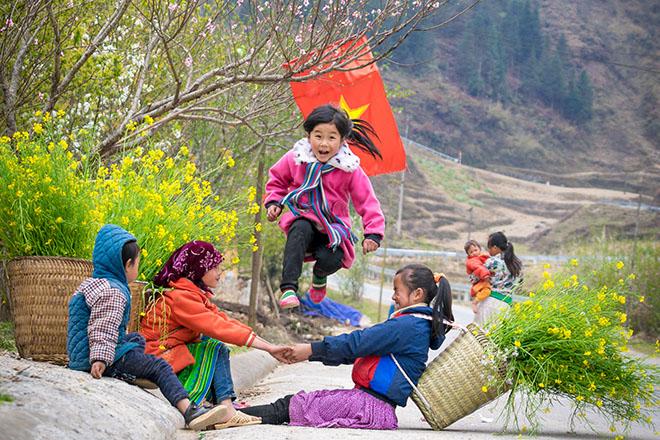 Family Tour in Vietnam 11 Days 10 Nights
Looking for a memorable family trip that may bond every member together? This package will surely help you make a special family gathering. With various places of interest on tour, from the World's wonder – Ha Long Bay to the culture-rich Mekong Delta, you and your family will have such diverse experience that can satisfy everyone's expectation.
Or more Vietnam tours.