Whether you're a visitor, a traveller, an expat or a back-packer, entering any new nations open up new chances to explore but at the same time, put you in a lot of risks. Cambodia is no exception when it comes to travel scams.
Here are 10 typical scams and how to avoid!
Need a border visa? We could help you.
This scam usually takes place in Poipet: Cambodia – Thailand border crossing.
There are 2 ways scammers may trick you into buying fake border visa. They could dress up or act as immigration officials at border crossings or set up fake visa offices. And if you believe their "play", they charge you for getting you forms you would receive anyway at the real border, then send you there.
So note that anywhere which charges you a fee for filling up the forms is a scam.
Show me your passport!
Some opportunistic locals pretend to be police officers. They stop you and demand you to hand over your passport. After that, in order to get it back, you have to pay a "fine". 
This could be a nuisance and easily ruin your whole travelling experience. However, it's also not wise to carry your passport around. You should only bring copy of your passport.
If you are stopped by any police officer, don't hesitate to ask to see their I.D. or be taken to the police station before handing anything.
In case of emergency, you can reach the police through:
Police: 117

Tourist Police: Phnom Penh: 012 942 484

Tourist police: Siem Reap: 012 402 424
Pick-pockets!!!
Pick-pocketers are everywhere. In Cambodia, they work in a gang – one onlooker, one blocks, pushes, distracts, or engages you, one grabs and the final hides the loot under a cover (e.g. jacket/newspaper) and escapes.
This scam usually happens in populated areas or tourist attractions:
Phnom Penh: Tuol Sleng Genocide Museum, Choeung Ek Genocidal Center, Royal Palace, Central Market, Wat Phnom, Russian Market, Sisowath Quay, Aeon Mall, Phnom Penh's Night Market, Independence Monument

Siem Reap: Angkor Wat, Ta Prohm, Bayon Temple, Angkor Thom, Pub Street, Angkor Night Market, Psar Chaa – Old Market

Sihanoukville: Serendipity Beach, Ochheuteal Beach
To avoid this, only bring photocopies of your important documents including passport, visa, ID. Wallet, purse or valuable items are always placed in front pocket or hidden pouch. 
Be aware when entering a crowd!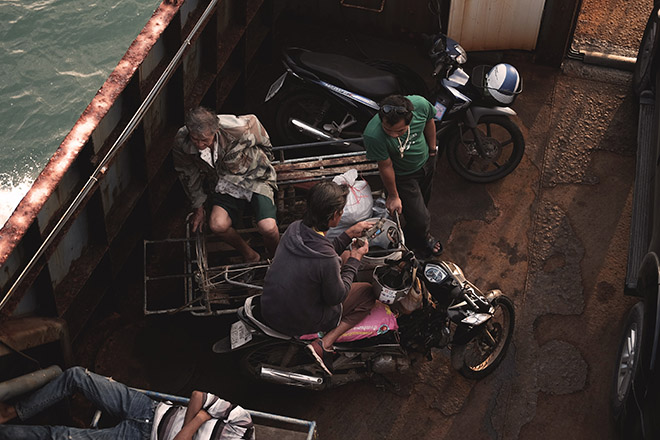 Can I help you with the ATM/ money exchange?
Someone will approach you at the ATM cash machine and offer help to avoid local bank fees. Their scam is scan your ATM card with the card skimmer in their pocket and watch you enter your pin number. After that they can drain money from your account.
To avoid this, never let anyone near you while you're making an ATM transaction, and ALWAYS cover the number pad with your other hand while entering your pin code. If someone comes close, take your card and find another ATM.
Your accommodation is closed/a run-down/not available!
This common travel scam happens largely with cab drivers. While en route to your hotel, the driver will tell you your hotel is either closed or overbooked or run-down or any bad thing he/she could think of. After that, they take you to another hotel where they get a nice fat commission. 
To avoid this, call your hotel in advance and make sure they're open. Ask whether they have shuttle service, then schedule a pickup. If your taxi driver still tries to make excuse, insist to be taken there anyway. Tell him you already make a reservation (even when you don't).
Come and eat. Delicious and very cheap!
Street food can easily capture your attention with its appetizing smell or vibrant color. Along with that, street vendors act friendly, asking you nicely to try this and that. But after you finish your dish, they charge you thrice or 5 times or even 10 times the real price.
To avoid this, you have to be cautious. Just remember to ask the price before buying anything. Bargain is actually a thing in Asian countries so try negotiating to save yourself from overspending.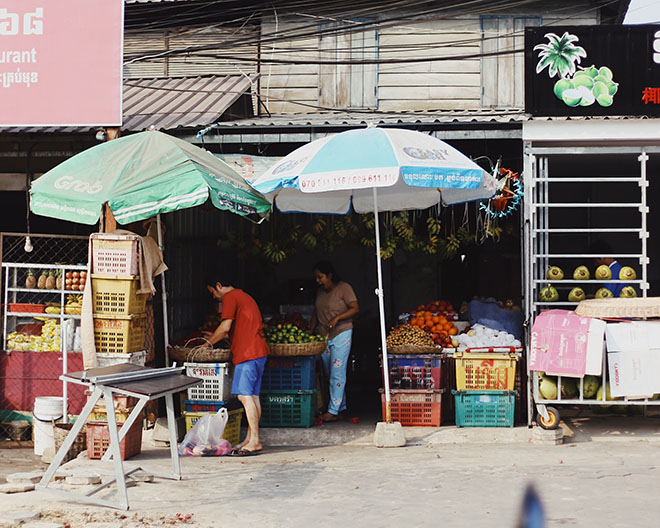 Can you buy my child some milk?
Experienced travellers know not to give to begging children, but buying a bit of food should be ok, right? Wrong. Here, you'll be approached by a poor mother or child who asks if you can buy some milk. They'll take you to a store – with the owner is in ready for the scam – and you'll end up paying ten times the real price. As soon as you leave, the milk will be returned to the store and they will share the profits.
So turn down nicely. You kindness needs to be used for the right occasion. 
Would you like a bracelet? We made it ourselves.
This scam is usually carried out at the riverside in Phnom Penh and Pub Street in Siem Reap. People dressed up as monks will approach you and try to sell you bracelets or other goods. They are not monks! Your hard-earned cash is going straight into the pockets of criminal gangs.
To avoid this, just remember that no genuine monk will be walking around selling wares to people. 
Hire our bike! It's very convenient.
Motorbikes are convenient, especially for travellers to get around in the cities in Cambodia. Many have hired motorbikes but ended up tricked into paying tons of money.
The scam is that after hiring, someone follow you for a few days before nicking the bike. This scam may leave no raising suspicion since they are given the key to the bike lock provided by the rental place. There are only a few days left for you in the country. The rental place will ask you when you leave and the police won't find the bike. In the end, you'll have to pay a fine of around $1,000 to get your passport back. 
To avoid this, bring your own padlock or buy one at a reliable bike rental shop.
Can you take me home?
Local women usually have a thing for foreigners. This realization may excite you.
One of the beautiful local invites you out to a nightclub or bar or ask you to take her home. However a wild night passed, then the woman disappears. Either you'll have to to pay an overpriced bill or get drugged and robbed.
Be aware of attractive women who hit on you aggressively. I know it is every man's wish to be flirted by beautiful women, but if it's not a common occurrence for you, then consider if it is a scam.

---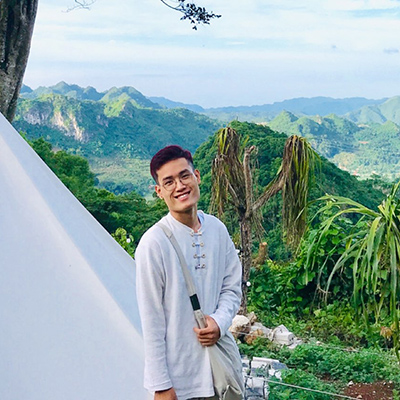 Anthony Icarus

I have always been an adventurous one since I was a little kid. My mom must have had a hard time making me sit still or just stay at home. Every travel to me, no matter long or short, low or high budget, always make me fall in love again and again with the magnificent nature, unique culture and endearing locals.