Do you have any idea that the annual vortex of garbage in Vietnam produced by foreigners visitors could cover East Timor with an area of 15,000 square kilometers!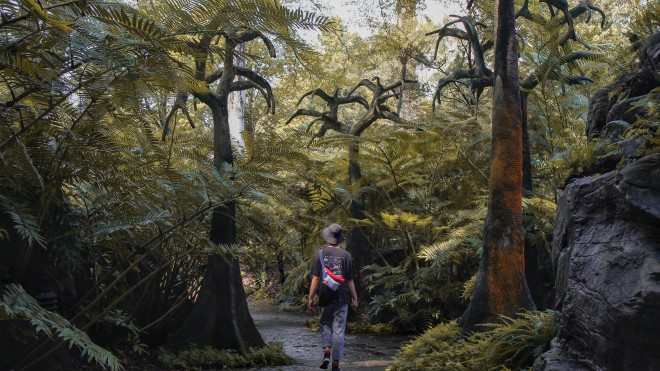 In case you didn't notice, today (June 5th) is the World Enviroment Day! On this day, we want to tell you something special.
In the booming age of traveling and tourism, many people have a second thought about mass activities with little responsibility to the natural surrounding. It's upsetting to see stunning landscape ruined by the ignorance and unawareness of travelers and tourists. Take Boracay and Maya Bay in Thailand as an example. In 2018, the authority announced a closure to this popular tourist attraction in an attempt to rejuvenate the place after the ecosystem was severely damaged by tourism.
If you want yourself and your offsprings to have a chance to admire the beauty of Mother Nature, then go for "Green Travel", an innovative style for touring without harming the environment.
Get To Know The New And Inevitable Trend
There are many other terms to describe "eco-friendly" tourism such as green travel, eco-travel or sustainable tourism. In general, it's not only about getting close to nature, immersing yourself in a jungle, avoiding the hustle in cosmopolitan cities.
You can still go green in big and modern towns with the latest technology if you keep your trash profile as low as possible if you are connected to the local community, and when you appreciate cultural values no matter how different it is.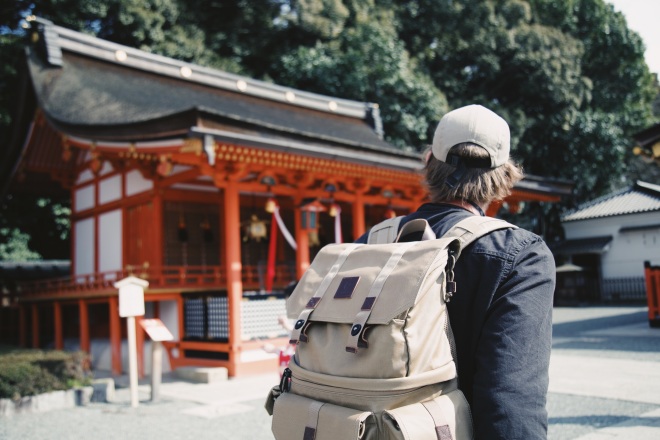 Green travel is all about how you will interact with the surrounding once you get to a new place. It's a way to explore your destination with respect to the environment, culture, and society.
The reason why choosing to go green in travelling is not your own business any more
Sustainable tourism is an unavoidable movement for both visitors and tour operators as mass traveling has been destroying a number of scenic scapes.
Environmental Benefits
Our world is filled up with 9 billion metric tons of plastic and Southeast Asian nations like Vietnam, Thailand, Indonesia contribute approximately 60% of that amount. Most of the plastic in these countries is dumped into the ocean, which consequently gets into the stomach of sea creatures such as turtle, cetacean.
Ecotourism travel is an ideal solution to inform and re-educate tourists and locals about the specific issues in a particular place, which raise our consciousness of the Mother Nature, taking more care of her and paying more attention to our actions.
If all tourists can go green within all of their journeys, we believe that there would be no tragical shutdown like Maya Bay, Thailand.
Social Benefits
Although tourism does cause destruction to nature, it is advantageous in many other aspects. For example, it creates more jobs for the locals, it also becomes the motivation for development and reform.
That's said, we shouldn't stop traveling but traveling in a positive way that can impose long-term benefits for the native society.
In Cat Cat village, Sa Pa, where the H'Mong dwell in, the ethnic groups don't have to rely on agriculture for a living, they can earn money by performing their traditional music, selling ethnic minorities' costumes… As for the visitors, they get the authentic vibes of a hill tribe's residential area.
Personal Benefits
Have you ever come across some images of poor animals stroke with tons of plastic straws while surfing Facebook?
How do you feel when you see them?
In fact, tourists do add up the trash amount in the country they visit. In a publication of  Waste Management & Research, it is alarming that a single traveler could dispose of up to 2 kg of waste per day.
| | | | | | | | |
| --- | --- | --- | --- | --- | --- | --- | --- |
| Nationality Of The Tourist | U.S | Czech Republic | Chile | France | Austria | Germany | Australia |
| Plastic Amount In A Touristic Day (Unit: kg) | 2 | 0.88 | 1.04 | 1.45 | 1.5 | 1.64 | 1.75 kg |
In Vietnam, the litter produced ranges anywhere between 0.9-3 kg per tourist each day on an average. With roughly 42,000 international arrivals daily, tourism generates more than 80,000 kg of litters per day. That means the annual vortex of garbage in Vietnam (about 29,000 tonnes) produced by foreigners visitors could cover East Timor with an area of 15,000 square kilometers!
In 2017, a 91m  pile of rotting garbage crashed down on residential households, leading to at least 19 deaths.
That's said, although tourism is usually praised as a no-smoke industry, it does have a detrimental impact on the surrounding if you are traveling without attention.
We believe that, like us, you also feel guilty for environmental destruction. But, it's when we are unaware.
Once you get to know sustainable tourism and apply it to all your future journeys, you can enjoy every moment to the utmost.
Moreover, green traveling can actually cut down on the expenses. As you bring your reusable water bottle, for instance, you don't need to buy bottled water, which is basically the tap water.

So, what tourist can do?
As a traveler, you can't do much to change the way local people live. However, you can still help to reduce the tourism impact on the environment.
If you want to save our world for the future generation, try to avoid plastic use in any situation, staying far away from disposable commodities like plastic water bottle, plastic food wrap, disposable cups, forks, spoons…
You can bring your own utensils, reuse zip-lock bags, and replace plastic bags with sustainable bags from fabric, bamboo…
More importantly, it is advisable to travel with a responsible tour company. They not only support your eco-travel but also enhance green activities locally.
For more detailed tips, we grouped the types of travel and provided appropriate guidance: Package Tours, Cultural Travel and Adventurers. Hope you find yourself in there!
How Tour Operators Can Step In The Way?
The term "responsible travel" has recently been mentioned more and more in the travel company community. Having participated in many organizations and communities, as well as attending many seminars on the topic, with the awareness of its impact on the future, TSA has accumulated a lot of experiences in providing responsible tourism services.
As a responsible tour agency with a deep understanding of the impact of traveling, Travel Sense Asia make a commitment to be "responsible" in the most optimal way. Our mission is to become the leading company, bringing not only an exotic experience to our customers but also a great contribution to the local society.
To achieve that goal, we are trying to:
– Take advantage of the local resources from labors to products. It helps to reduce the dislocation and also enable tourists to enjoy the real values in each spot.
– Our group size is kept small and private to limit the footprint of tourism on the environment, for example, noise pollution from loud hailers or toxic gas release from big coaches. Tourists can benefit from tailor-made and customized tour schedule too.
– Travel Sense Asia is among a few "Official Supporters" of the World Tourism Organization, a branch of the United Nations, which hosts the World Travel Market Responsible Tourism Day annually. To become a part of such a community, we always combine valuable lessons about the local wildlife, environment, and cultures in our tour packages so that travelers can keep in harmony with the local environment.
Read one of the lessons here.
The big day for eco-travel, the new and inevitable trend in tourism, will be coming in November, so hopefully, our article can give you some basic ideas about sustainable traveling.
Let's share hands to preserve the environment and allow our children to recognize the beauty that we are seeing now.