Jet lag, car sickness, and travel exhaustion can happen during a long journey, especially when you are traveling in Indochina. The weather and the road condition can be totally different from what you are used to, which can make your emotion worse.
The great thing is you can avoid travel fatigue by applying the following guidelines from travel experts. We know you want to experience the rich culture and the stunning nature of Indochina to the utmost. So don't let a little tiredness knock you down and impair your expedition.
Here is how you do it!
1. Know What You Are Encountering
To really enjoy your journey, you should find out as much as possible about your upcoming destinations. Essential factors like weather, temperature, and types of transport play a crucial role in balancing your trip.
Basically, Indochina is within the tropical zone with an average temperature of 28 degrees. Under the influence of monsoon, there are usually a hot and rainy season and another cool and dry season. As Cambodia and Vietnam possess a long beach line which may stretch for a thousand miles, storms can affect these countries too.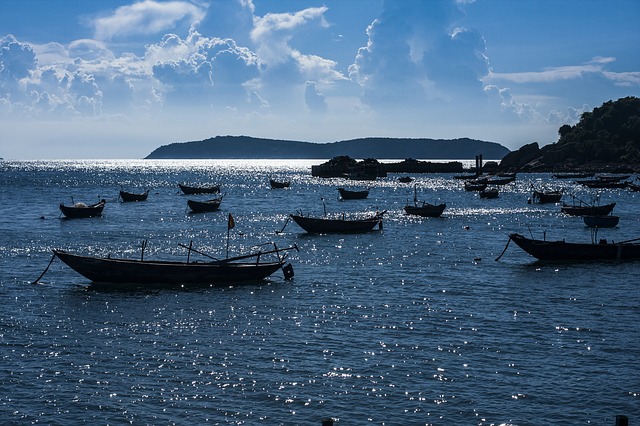 Somewhere near Cu Lao Cham, Hoi An . Photo by Duy Do Quoc
But don't be freaked out. 
We have made a full survival guide for traveling in typhoon months here. Remember to check it out if you want to go off the beaten track during stormy periods.
=> Typhoon Season In Vietnam – What Should You Do?
Unlike the developed countries, Indochina nations are still an emerging economy, so you shouldn't hold high expectations of the public transports. Subways haven't been constructed, and buses usually get too packed during rush hours. Relying on taxi can be an alternative, but there are a lot of travel scams related to it.
The best way to travel within nearby tourist attractions is by using a private van or limousine so that you can easily get a nap in between. Even if the weather condition changes at a sudden, it will not ruin your trip either.
We have detailed guidebook for each nation in the Indochina Peninsula. You can refer to it to get an in-depth insight of this region
=> Everything you need to know about Vietnam
2. Take Your Time During The Journey
After years of observations, we realize a rule of thumb that the less time, the more stress. Even though you never experience jet lag or car sick before, travel fatigue can still happen if your itinerary is too tight.
When you first set your foot on a new place, your physical body, as well as your spiritual mind, require some time to adjust to the exotic environment. Differences in timezone can cause dizziness, which sometimes is so slight that you couldn't notice. But as time goes by and your journey is prolonged, your health condition may get worse.
As a result, don't turn your leisurely excursion into an awful rush.
The problem is you may not know how much time is enough to explore a city like Hanoi, Danang or Siem Reap. It's time for you to consult to local tour operators who knows the spot like the back of their hand. Some travel agents even allow you to modify the schedule at the last minute, so your tour is super flexible.
3. Watch Out For Your Diet
As the saying goes, "we are what we eat." Our food intake definitely has something to do with our emotion as well as our health condition.
Fortunately, Cambodian cuisine and Vietnamese culinary techniques are considered to have a pleasant taste suitable for almost everyone. Such signature dishes as Pho (Vietnamese noodles), Nem (Spring rolls) are included in the top 50 foods around the world by CNN Travel. Indochina is also a heaven for street foods with a wide selection of famous food stalls which offer you the authentic taste of the traditional cuisine.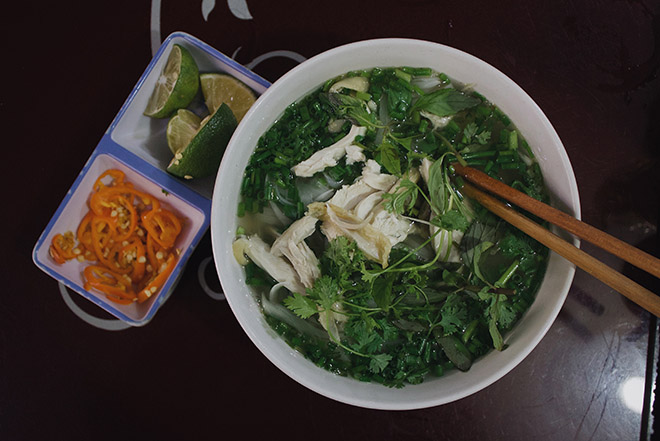 Remember to try Pho when visiting in Vietnam
However, you should always keep the hygiene issue in mind. Finding a good restaurant can be a challenge here as there are so many vendors around you. You may go to world-famous Western food chain like KFC, McDonald. But that's not the point of traveling if you stick to your casual foods.
Our advice is to have a local tour guide to take you to the places where the locals usually dine in. You can search for reviews online but beware of the dirty PR blogs.
Also, remember to keep yourself hydrated. Extended travel is exhausting, and dehydration just does more harm to it. To reduce plastic consumption, you should bring your own water bottle and refill instead of purchasing bottled water, which you don't know the quality control.
4. Privacy Is The Best Policy
The worst thing in a trip is that you have to share your room with strangers who keep making noise and turn on the light when it's late. Sometimes, you have to sacrifice your privacy, choosing a dorm hotel to reduce the cost, but it's not a sensible choice for a long journey which involves more than one countries.
Your holiday should contain no hassle and no stress, so it's better off putting comfort before budget when it comes to long-term journey. Moreover, as both Vietnam and Cambodia are promoting international tourism, you can find an array of affordable accommodation with private rooms. If you want to stay close to nature, choose the gorgeous boutiques with garden views. Many world-renowned luxury hotels and resorts have branches in Indochina such as Amanoi Ninh Thuan, a part of Aman Resorts, Pullman Hotel, JW Marriott.
For vehicles, it's also better to invest a bit more for a comfortable seat on your flight. You can find a good deal for Premium Economy seats in most of the airways. Having a private car to pick you up and take you to the tourist sites is also more convenient and can help ease travel fatigue. 
5. Involve Physical Activities
Exercise is proved to minimize the negative impact of tiredness during your travel. Lucky for you, there is a significant number of exciting activities in both Vietnam and Cambodia that require you to move.
Trekking alongside hill tribes will lead you to a distinctive side of the country where the hand of advanced technology hasn't touched. On stunning turquoise beaches in Phu Quoc of Vietnam or Koh Kong of Cambodia, you can join in a kayaking tour or go snorkeling to discover the diverse marine life. If you are a bit more adventurous, you should try some roller coasters in big recreational complexes like Vinpearl Nha Trang or get on a zipline in the jungles in Dalat.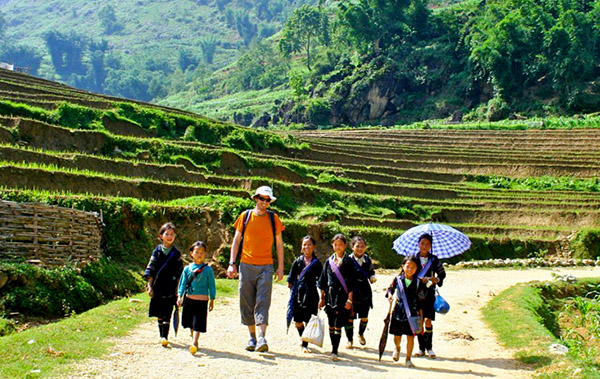 Vietnam has a lot of beautifull trekking destination
In case the travel fatigue is hitting you so hard that you are in no mood for these activities, as mentioned earlier, don't just stay indoor for the whole days. Exposure to daylight can regulate your internal rhythms too. So try some short walk to refresh your mind and recharge your battery.
6. Spend Time On Your Own
Self-healing is an effective way to fight against travel exhaustion. Regardless of how long your travel is or how tight your schedule is, having some time for yourself to reflect on your feeling can help you notice the initial symptoms of travel fatigue and find a solution for it at the beginning stage.
For example, if you can't sleep well during your long journey though you have a great bed, it can be due to tiredness. Then you can alter your itinerary, having more fresh food to mend the situation. Don't wait until you suffer from insomnia to reveal there is something wrong with your journey.
A bonus point when you travel to Vietnam and Cambodia is that the local people have some secret methods like sauna or massage. With the aromatic scent from precious herbs, your body and soul will get a complete retreat and release all the tension.