Bac Son Valley is a place owned beautiful scenery belonging to Bac Son, Lang Son province. Recently, beautiful rice field in harvest of Bac Son has been introduced by famous website specializing tourism- Whenonearth with lots of praises, admirations with the beauty of this landscape.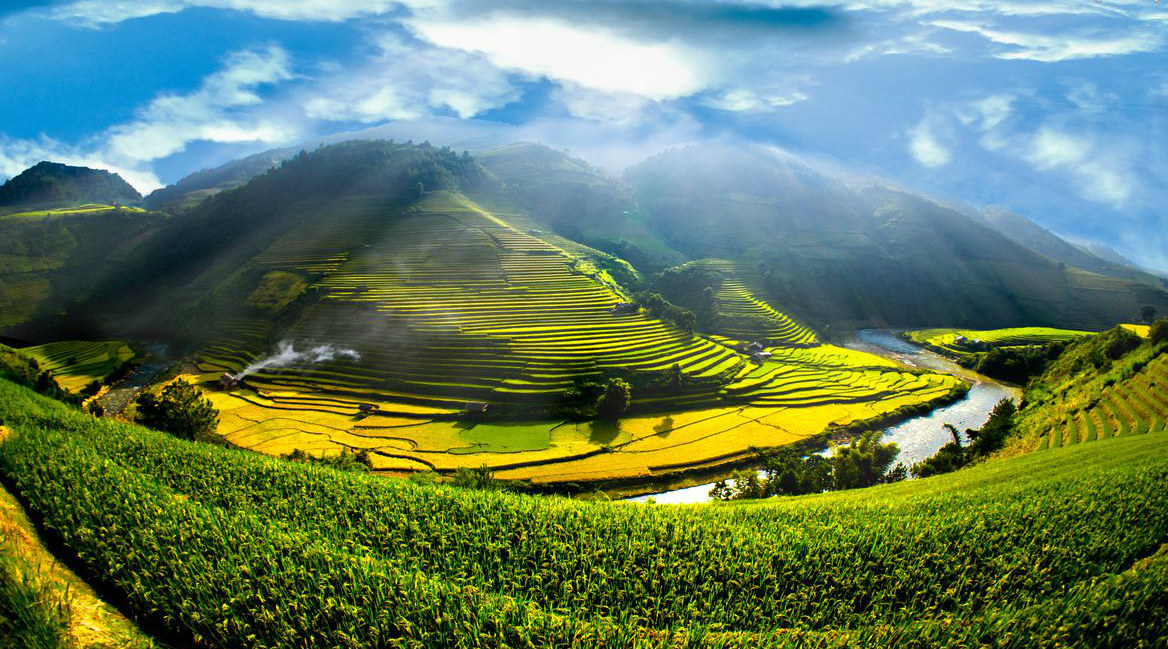 Known as a district belonging to Lang Son province, far from Ha Noi about 160 kilometers to the North. From Ha Noi along the Highway 3 to Thai Nguyen and following to the Highway 1B, tourists need to move closely to 80 kilometers to Bac Son.
Being as a mountainous district, people here are mostly Tay ethnic. Life in this region is always peaceful, people and the natural scene are extremely impressive.
For the purpose of watching completely Bac Son Valley, visitors should climb on the top of mountain. If they are lucky to come Bac Son properly in crops, they surely would to be back to contemplate the scenery at the second time.
Surrounded by limestone mountains, Bac Son appeared in a puff of smoke fades with mesmerizing beauty, the mountains, the clouds and the green rice fields attracted travelers' view.
With flat terrain, Bac Son has many merits for irrigating which leads the people planted rice in two crops. Being planted in the different time, rice field also was harvested in turn which forms the colorful strip with the pieces of field. These opposition color pieces were deeply impressed by anyone contemplated them and horizontal – vertical canals make the picture of Bac Son more magnetic.
If the travelers coming to Bac Son at the time when the rice is newly transplanted, the entire space will display a green color of the new rice, as Whenonearth similes – "The rarely green paradise on the earth".
The amazing scenery of Bac Son is becoming the place that photographers and "phuot" travelers desires to travel Northern Vietnam.