Hanoi is becoming a great destination attracting foreigners and local people by its characteristics. This capital has exited the long history by 1000 years with several architectural constructions. For the first time you're visiting the capital city of Vietnam, make sure you check out our helpful guide best things to do in Hanoi Vietnam. We hope that you will have a great time to get the awesome trip in Hanoi.
The best places to visit in Hanoi
Hanoi Old Quarter is one of the most popular destinations in Vietnam. For a long history, Hanoi Old Quarter consists 36 old streets constructed by French. Tourists get lost in a totally different from this city and they can explore the modest life but energetic life of the local a hundred years ago. Hang Ma Street is located in the heart of Hanoi's Old Quarter, which always approaches to the trend by selling ornaments for special holidays such as Mid-Autumn Festival, Lunar Year, Christmas.
Hoan Kiem Lake
Making your trip to walk around Hanoi's Old Quarter should be a good idea because it can remind you of your hometown with Christmas Trees. Besides, you can go to the oldest church in Hanoi, which is one of the first structures built by the French. Both of New Year holiday and Lunar Tet holiday are very important with local people, especially, they organize some events in these holidays such as firework, decorations in streets and at home. We believe that if you come to Hanoi on time, you will grace all of these.
Hoan Kiem Lake is known as the lake of the returned sword, this lake marks the historical center of ancient Hanoi. Hoan Kiem Lake is now situated inside a complex of Ngọc Son Temple, The Huc Bridge, and Pen Tower in the surroundings that make a sparkling colorful natural picture. Visiting this unique historical vestige comfortable lying around Hoan Kiem Lake, tourists can more understand about the place where there were no high-rise buildings, too much traffic or fancy stores.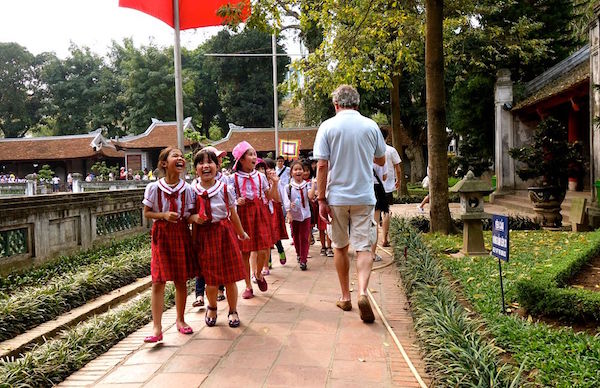 Temple of Literature
Temple of Literature is The Vietnam's first university called Quốc Tử Giám (or National University), was established within this temple to educate Vietnam's mandarin class in 1076.  Temple of Literature is accumulated old-traditional appearance, which is the first reason why it becomes one of the most Vietnamese Popular Destinations for tourists. Especially, almost of universities in Hanoi have come here to take photo for their yearbook before graduating, which is a characteristic culture.
Ho Chi Minh Mausoleum is the important place where visitors can express their admiration and their gratitude toward the father of Vietnamese and is a famous person leading the country to independence and reunification. It is known that Uncles' Mausoleum is for the intimate and familiar atmosphere Ho Chi Minh created when he was alive. One Pillar Pagoda is nearby Ho Chi Minh Mausoleum where you need to visit because it is one of Vietnam's two most iconic pagodas, side by side the Perfume Pagoda.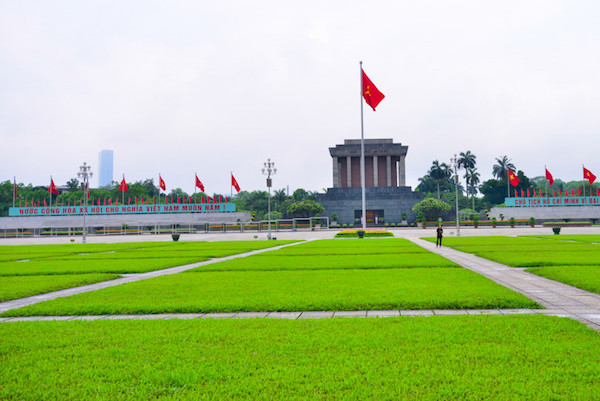 Ho Chi Minh Mausoleum
The Imperial Citadel of Thang Long has been seen as a UNESCO World Heritage Site created a fascinating relic of important history and culture. The Forbidden City wall is surrounded Kinh Thien Palace.
Bat Trang likes the seven-century old pottery village which is an interesting destination in Hanoi that visitors should not ignore. Bat Trang ceramics are produced for daily household use such as bow, cup, plates, pot, bottle,… and decoration purpose. Visiting Bat Trang, tourists can take a walk or join a tour for sight-seeing, shopping and do ceramics by themselves.
The best foods to try in Hanoi
Green sticky rice or called "Com" is the traditional food of Vietnamese people, which is original from Vong village. In fact, both of foreigners and local people like green rice so much, they usually buy to give for their family and friends. "Com" has been seen as one of the best things to do in Hanoi Vietnam.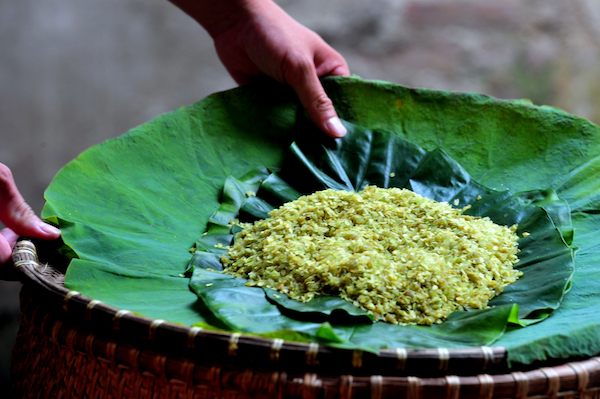 Vietnamese and Hanoi people are proud of their rice flour and water. A savory meal contains ground pork, wood-ear and seasoning. Banh cuon is served with a mixture of fish sauce, sugar and the main component is sausage.
Address: 14 Hang Ga street
The traditional Vietnamese noodle is sold from early morning to night on street corners citywide, which is also one of the best things to do in Hanoi. Noodle existed for a long time with many types which includes chicken noodle, beef noodle and mixture noodle. Actually, they are very delicious and suitable with both of hobby of foreigners and local people.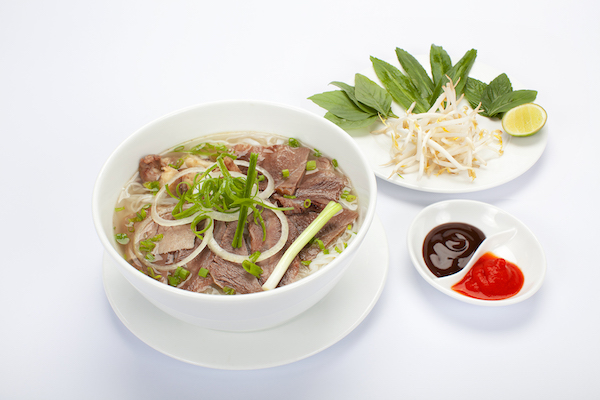 Address: Pho Ly Quoc Su at No.10 Ly Quoc Su
"Bun thang" is one of the most traditional foods in Hanoi. Especially, the chicken smithereens are beautifully served on the dish. Bun thang is a varied of color likes the yellow of sliced egg, the off-white of chicken, the green of onions and herbs and the white of bun.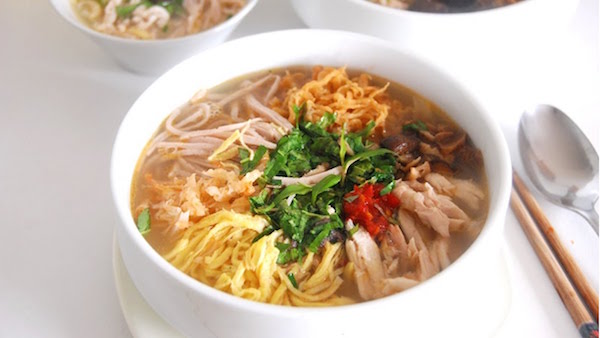 Address: Bun thang Ba Duc on Cau Go street
"Bun Cha" is the combination of spring rolls, grilled pork, and varied spices. Especially, foreigners can enjoy "Bun Cha" all time during a day so you don't worry about missing it.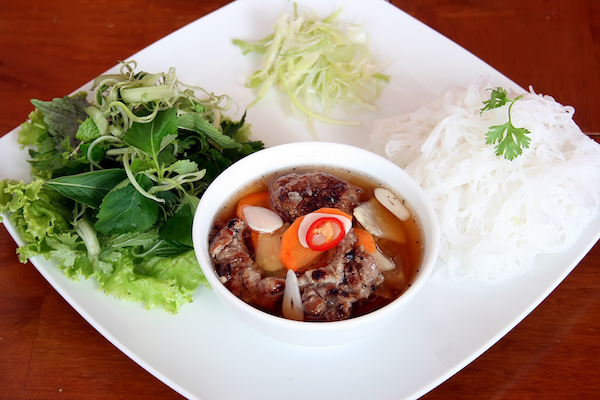 Address: Huong Lien Bun Cha at No.24 Le Van Huu
The best souvenirs to buy in Hanoi
Silk also belongs to the souvenirs from Vietnam which is a kind of animal protein fiber of insects so silk fabric is silky and soft. The silk is still made on traditional handlooms and the best places to buy are the silk village in Hanoi (named as Van Phuc) and Hoian as well. Nowadays, Silk and its beautiful products are affordable; hence, tourists have a chance to choose their favorites and gifts to friends and family.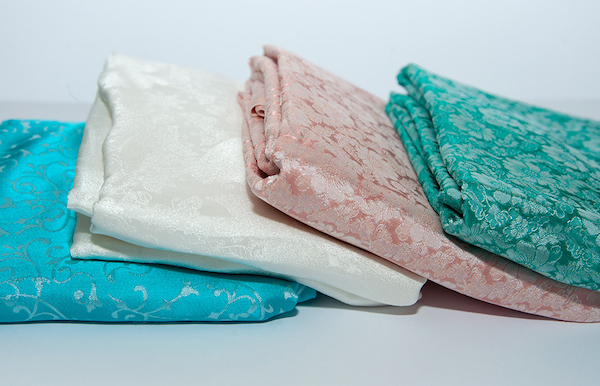 Ao Dai is one of the traditional costumes in Vietnam yet deeply impress people from all over the world. The beauty of Vietnamese women is honored by Ao dai, so it is hard to think of others better suited the Vietnamese than Ao dai itself. Hence, it is an ideal souvenir for foreign tourists before leaving Vietnam, which leads to remind them of a beautiful country that they have been to.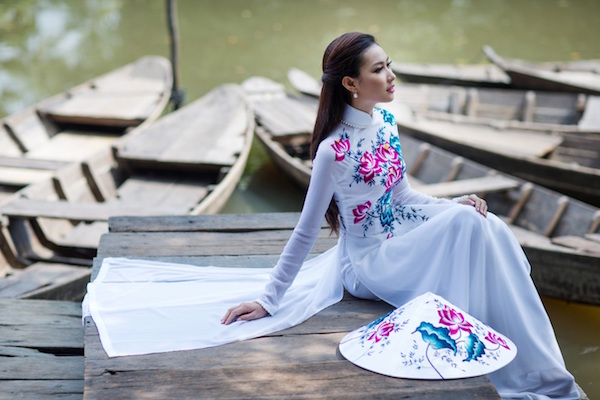 The art of hand-embroidered pieces of clothing and framed silk pictures are old traditional handicraft in Vietnam. The patterns are usually created about daily life of Vietnamese people so it is attractive to foreign people who are always inquisitive the life of an agricultural country. Tourists are frequently baffled by the variety of designs, offered in hand embroidery shops, the vibrant colors and the intriguing depths of the artwork.
Sand painting is the art of pouring colorful sand. The layers of sand form an enthralling piece of art, which looks stunning on every shelf and makes an excellent souvenir. Especially, Dong Ho painting, silk painting, rice painting and so on are unique souvenirs that you can buy in Vietnam.  They are traditional products designed artistically.
To get the awesome trip, you can refer the article – the best things to do in Hanoi Vietnam including three main parts such as places, foods and souvenirs.