One day, when your heart need a peaceful place, when your mind wanna float with the soft waves, let's come to Cai Be floating Market. Surely, your soul will be daydreaming by the rhythm of brandishing water rowing, be immersed in the immense space of the Mekong River.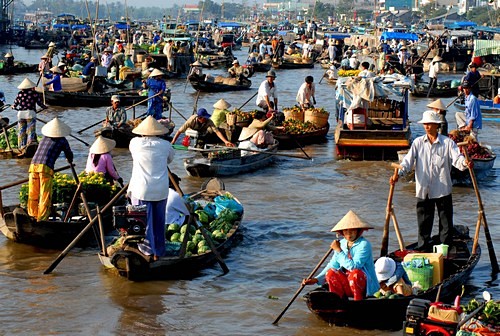 Coming here, you will see the street that is along the river side, which is hide under the coconut water. All this scene look like a beautiful picture. Cai Be has a pure beauty of the countryside and soaking garden. Here, garden serial garden, river serial river, interwoven canals. Means of transport in Cai Be entirely by water.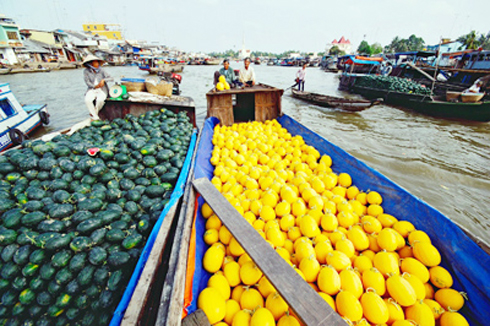 Cai Be Market takes place on the river,the boats move like a spider web. The market here happen during day and night. There have enough boats from distant gardens of this sale and purchase. So, goods in the market is very rich and diverse such as: cloth, clothes, appliances, poultry, seafood, snack, drink… The area is located in the fruit trade rivulet floating market, along Tan Long. There have many kind of fruit: red rambutan, mango yellow blush, fragrant durian, green watermelon… Hence, the best way to enjoy this place is siting on a wooden boat, drink a cup of traditional coffee and feeling about this.  What's amazing!