After traumatic battling years of Khmer Rouge, Cambodia is slowly finding its way to recovering from the past. Blessed with picturesque landscapes, Cambodia also has a rich heritage to offer when it comes to tourism. Tourism, therefore, promises to be Cambodia's prominent hope to recover its economy. However, for those who are not familiar with the country, there are some misconceptions that could misshape their expectations. That could be war, danger, genocide or poverty… So to clear things out, we will lay all false expectations on the table and show you truths about Cambodia.
There will also be tips for those who intend to travel to Cambodia. So stay tuned!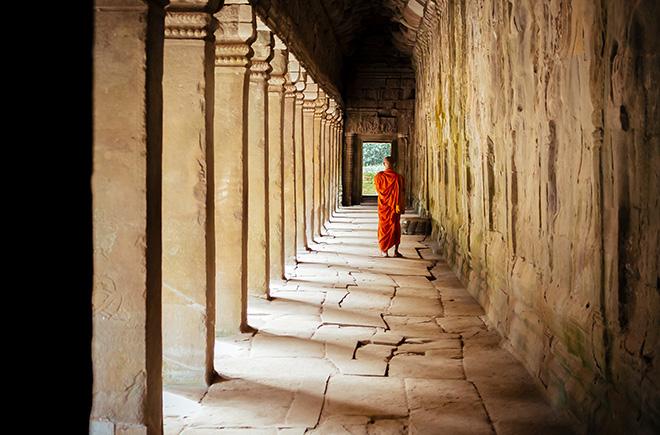 Cambodia is dangerous
Cambodia is often mentioned along with the ferocious movements of genocide started by the infamous Khmer Rouge. The trauma has put the nation in chaos during years from 1975 to 1979. All that had happened still leave traces to the present life.
Although these hardships will never be forgotten, Cambodia is slowly rebuilding itself to recover from the past. It is guaranteed that Cambodia is a safe place to visit.
>> Read more: 2 Historic Witnesses For The Dark Past Of Cambodia
Landmines are everywhere in Cambodia
As estimated, Cambodia is one of the most mined countries in the world. 
But don't worry, during the last few decades, there have different approaches to get rid of landmines or other deadly devices left in the war. Professionally trained locals were teamed up to successfully find and deactivate millions of landmines. 
While many explosives are yet to be recovered, the populated areas have been scoured and were deemed safe years ago. 
It has been announced that by 2025, Cambodia will be mine-free.
Cambodia is too underdeveloped
If you have read that Cambodia is poor and underdeveloped before travelling here, you will be surprised by the reality. With much improvement to the infrastructure lately, travelling in Cambodia is more convenient with decent roads connecting most of the country's hubs, a surprising number of domestic and international flights being introduced and hotels, restaurants, bars, shopping malls and various other leisure venues mushrooming across the country. 
Black-outs have been gone since a long ago as electricity is more reliable now. In major cities, you can easily access the Internet through Wi-Fi.
Don't come to Cambodia when it's rain season or wet season.
Cambodia has 2 main seasons. Dry season is from November to April on the back of the northeast monsoon. The weather from November to January is cooler. The weather from February to April is hot and dusty. The coolest is November and the hottest is April.
Wet season is from May to October courtesy of the southwest monsoon. About three-quarters of Cambodia's annual rainfall is on wet season. The wettest months last from July to September.
Wet or rain season, in your expectation, might be humid, sticky, mud all over the place and inconvenient. However, in reality, rain season is actually the best time to visit Cambodia. The rain will be a pleasant surprise as it cools down the hot temperature before and bring new cool breeze. During wet season, nature seems to be much more magnificent with greens coming out.
>> Related Content: Best Time To Visit Cambodia
Angkor Wat is the only worth-visiting destination in Cambodia
A visit to Cambodia's World Heritage Temples of Angkor complex is understandably high on the list for many travellers. This temple is the heart and soul of Cambodia and a source of fierce national pride. So it is undebatable when the magnificent Angkor Wat sits at the centre of Cambodia's national flag.
To be honest, in some cases, we may acknowledge Angkor Wat even before learning about the name of Cambodia. That explains how iconic and momentous Angkor Wat is.
But if you're travelling to Cambodia and Angkor Wat is the only destination on your itinerary, you're missing a lot. 
Besides this glorious UNESCO-certified attraction, Cambodia also has other captivating sites to offer you. To name a few: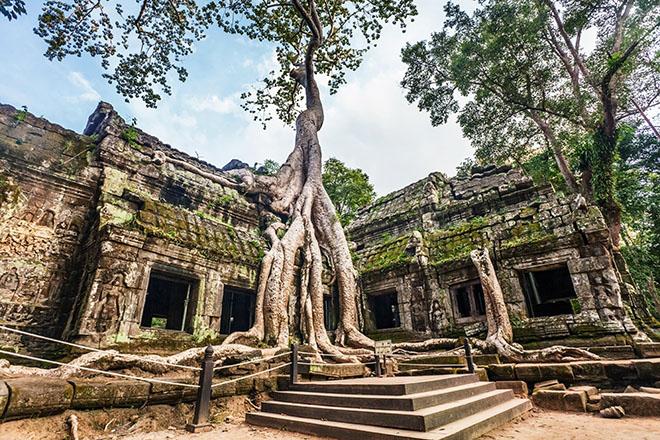 Angkor Thom & Ta Prohm 
 2 irresistible complex that you can not miss after visiting Angkor Wat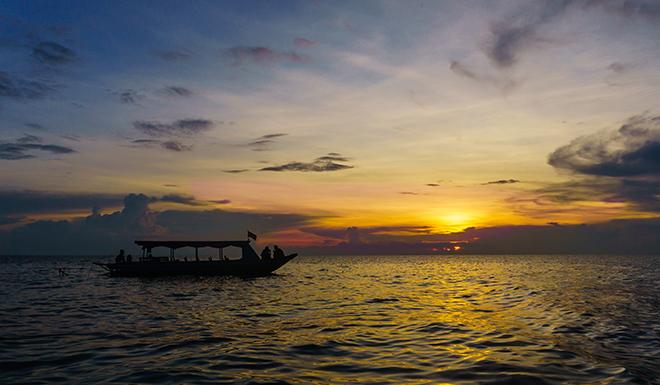 Tonle Sap Lake – Lower Mekong Basin, Cambodia 
A unique eco-system and cultural area offering the opportunity to see a different side of the Siem Reap – floating villages, cultural and nature tours, bird watching.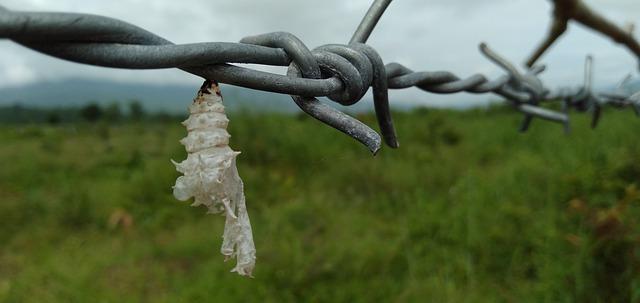 Killing Fields of Cheung Ek
Described as "one of the terrible places on Earth," Killing Fields of Cheung Ek has also gained its fame by the film of the same name "Killing Field." This was where over 17,000 civilians were slaughtered and buried in mass graves. Be careful when coming there with kids and adults who're easily shocked since the Killing Fields' exhibits can be really disturbing and obsessive.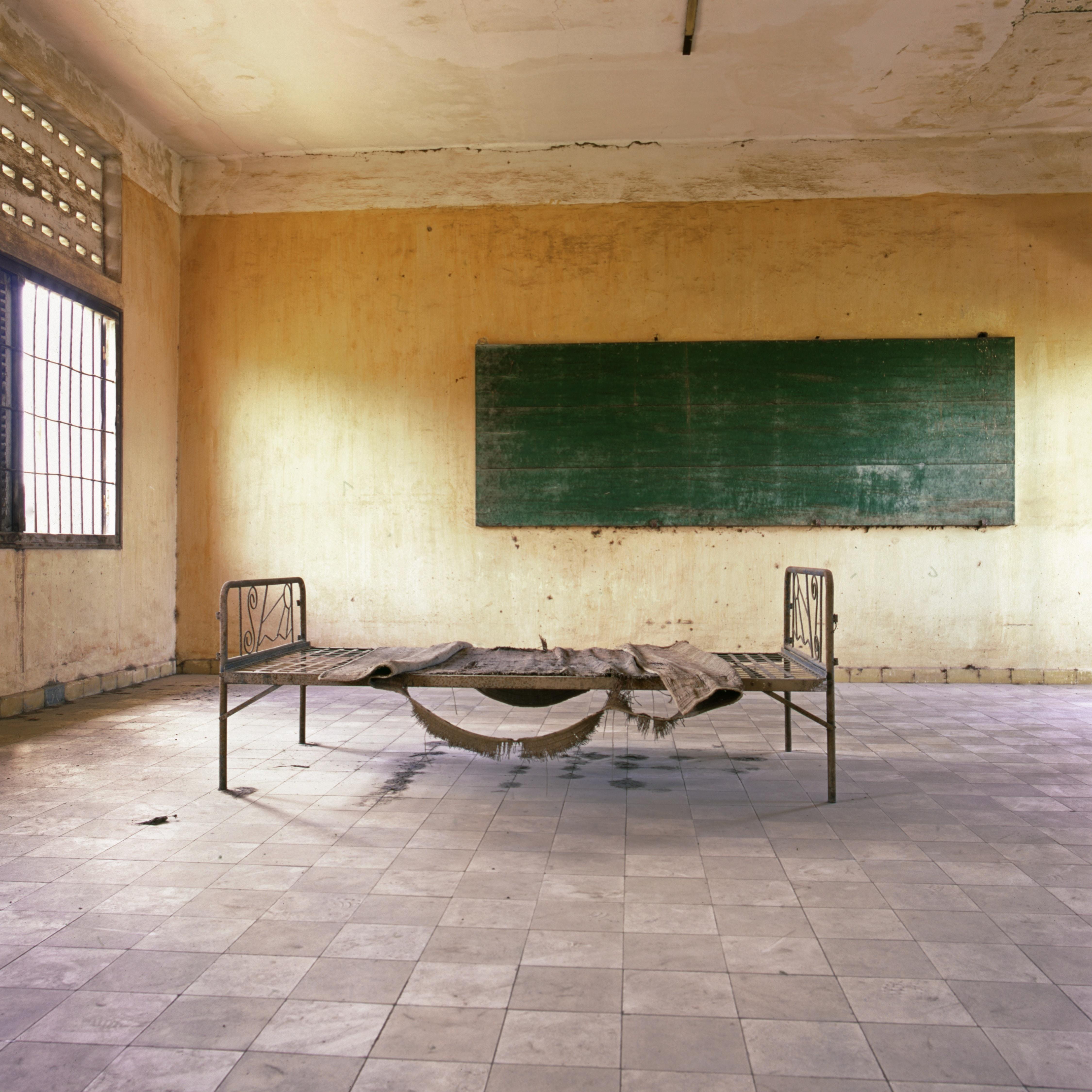 Tuol Sleng Genocide Museum
Tuol Sleng Museum was used as a detention and torture center by the Khmer Rouge in late 1970. Setting foot on there brings you an opportunity to understand the dark history of the country through dozens of exhibits, photographs, and even paintings of many victims.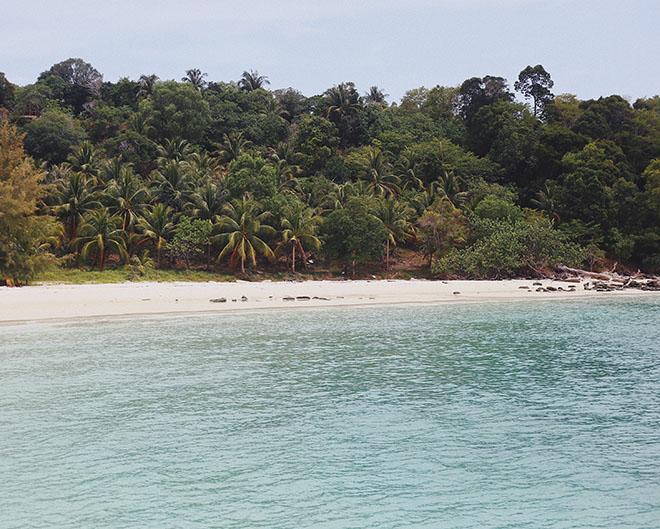 Sihanoukville – The Maldives of Cambodia. 
An amazing selection of serene islands stacked with international food, low priced accommodation, sandy beaches, and consistently wild nightlife.
The Royal Palace – Street 240, Phnom Penh, Cambodia
Glistening with the radiant golden roofs, the Royal Palace serves as the official royal residence of King Sihamoni. Every inch of the palace is worth a fortune.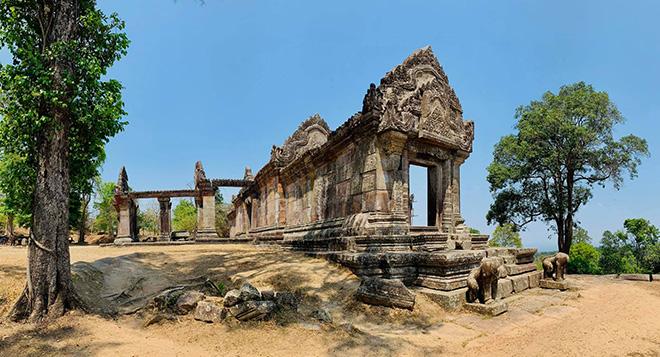 Preah Vihear – ៦២, Kantuot Preah Vihear Province, Cambodia
Cambodia's lesser known UNESCO site is well worth getting off the beaten track to visit. The stunning temple complex, which sits on the border of Thailand, boasts fewer crowds and a more authentic taste of the Khmer kingdom. Breath-taking views from its summit can be enjoyed.
>> Read More: Enjoy A Budget Trip By Focusing On Cambodia Highlights
Cambodian Traditional Food has a far too rich taste for foreigners
When travelling, food has always been so tempting to me that as soon as I check in my accommodation, I have to try something, especially traditional food of the country. There are quite a few times I'm skeptical of Cambodian food.
Wow, that's a lot of color red on the plate, it must be so spicy…
Will this taste too fishy?
There are more spices than I imagined. They all look kind of weird…
Questions would pop up as you speculate the dish but don't worry, every ingredient is well thought out, every dish is rich in flavor but not too rich for foreigners. Don't hesitate! A taste of Kuy teav (meaning flat rice noodle) or chhnang plerng (fire pot) or Fish Amok (a thick fish-based curry) can blow you away in just a click.
Note: However, make sure that if you have allergies, ask about the ingredients of the dish to see if there's any must-not element.
Cambodians do not speak English
Many have pondered upon whether South-East Asia countries have English speakers since when getting lost or running into any unexpected situations, international travellers would need someone who can understand and help them out. 
The worry or misconception that Cambodian do not speak English is indeed very wrong. Many friends of mine, who have had experience of living and working in Cambodia, guarantee that it is not hard to find one capable of speaking English on the streets of Cambodia. If you ever have any difficulties, feel free to ask the locals. Some might wow you with their fluency of English.
Cambodians mostly use Riel – Cambodian currency
Cambodia's currency is known as the Riel. As with most other nations, it is common to expect only the local currency to be used. So, some tourists may exchange their country currency to Riel before setting foot on Cambodia.
The reality on the ground is that the US dollar is the second currency of Cambodia. The US dollar is virtually accepted anywhere in Cambodian cities, even in small markets. The Riel, on the other hand, is mostly used in the Cambodian countryside and also in exchange for cents since Cambodians do not use American coins. US$1 is equivalent to 4000 Riels, and changes under one dollar are given out in Riels. Thus, when touring Cambodia, you should carry both Riel and US dollar.
However, from our own experience, it is advised to only pay in US dollars for not too high denominations.
Tuk-tuk is the only available vehicle in Cambodia
Tuk-tuk is widely used in Cambodia. More commonly known as the remork-moto, this motorised rickshaw is used by many to get to just about anywhere. This iconic vehicle promised to bring you a brand new travelling experience. Because it is the most popular, it also means that tuk-tuk is the cheapest choice of transportation.
Yes, the remork-moto is iconic and is a fantastic vehicle for sightseeing around town or for transport to attractions. But, in reality, the transportation scene in Cambodia is much more colourful than that. For short-distance travelling within the cities, you can take cyclos (bike rickshaws). There are also motorcycle taxis usually known as motos or motodups.
When in rural areas, the rotei ses may be a more suitable option depending on the conditions of the ground. This is a cart drawn by an animal, normally a cow or water buffalo, and is an authentic way of experiencing the remote Cambodian areas and villages for a small fee.

Experience with us: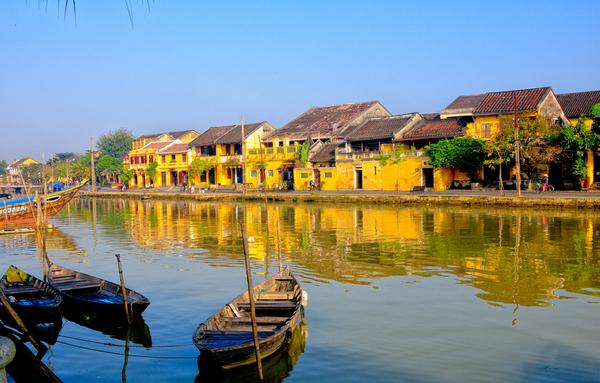 A glance of Vietnam and Cambodia 11 days 10 nights
It's not an overstatement that this package gives you a complete grasp of the South East Asia spirit within just 1 trip. The spectacular nature that will definitely make you hold your breath comes from Ha Long Bay – One of 7 Natural Wonders of the World while the cultural value is highlighted in Angkor Wat (Siem Reap).
Cambodia highlight tour 12 days
Cambodia highlights brings to you the most wonderful trip in your vacation. You will discover the best places in Phnom Penh, Siem Reap and relax on Sihanoukville beach or the beautiful Song Saa Private Islands.