How many times have you visited Vietnam? Are you confident you know this place well? Vietnam has Halong Bay as a World Heritage site, Hanoi and Ho Chi Minh as modern cities, Nha Trang and Phu Quoc as beautiful turquoise beaches…That's right! But do you know that Vietnam has 54 ethnic minorities? They live in stilt houses instead of buildings? They plant rice on mountains instead of plains? They eat horse meat instead of beef?
Vietnamese ethnic cultures are more than what you've ever expected. Why don't we look around these pieces in the picture of Vietnamese culture to find out together! Local guides from Travel Sense Asia are always glad to provide you a vivid view of the ethnic cultures of Northern Vietnam in this article.
Beautiful Languages
Not only is language a practical tool for the daily conversation of a group's people but it also gives you a deep sight into the culture and heritage of a nation. The North of Vietnam is an area of the diversity of ethnic groups such as Tay, Thai, Muong, etc and the best way to explore the ethnic culture of Northern Vietnam is learning about their languages.
Tay – The Language from Northeastern Vietnam with about 1.7 Million Speakers
Tay is a popular language used in many Southeast Asian countries such as Laos, Cambodia, Myanmar, including in Vietnam. This language is spoken by the Tay group in the Northeast of Vietnam such as Ha Giang, Cao Bang, etc. Tay's literacy is still low but their culture is various and that is the reason why their language remains until now thanks to word of mouth. The Tay people are majorly farmers who cultivate rice and fruit and make handicrafts to earn for their living.
Muong – The Mountainous Language in Northern Vietnam
Used in the Muong's households living in the mountainous areas of Hoa Binh and Thanh Hoa, Muong is the Austroasiatic language which is quite similar to Vietnamese but influenced a little by Chinese. Different from Tay language, Muong has its own alphabet with six tones of Vietnamese but modified to have more consonants than Vietnamese. This language also possesses the fertility of literature.
Thai – The High Union-Level Language
Thai is the third most popular language in Vietnam after Vietnamese and Tay.  Thai language has its own letters and belongs to the Austro–Asiatic group with a high level of union among the Thai group in many areas in Vietnam such as Northwest, Northeast of Vietnam. Thai concludes in single sounds and tones. This language is similar to Thai in Thailand.     
Traditional Clothes & Dressing
The traditional dressing is a sign to distinguish a tribe from others; through traditional costumes, people can realize the diversity in the culture of each ethnic group depending on some patterns such as color, styles of costumes and accessory matching with costumes.
Color
Almost all costumes of the ethnic group are colorful but include in main colors: white, black, red, yellow and blue. However, each traditional dress owns a different combination of colors. Thai dress includes yellow, blue and black whereas the Hmong costume is decorated with colorful patterns that are red in major and black and white. 
Styles
Each group has different styles but there are 3 common styles below. Many groups such as Thai people, Lolo people own a long dress as traditional costumes. Moreover, a Long-sleeve shirt combining with a colorful skirt is used as a daily dress of some tribes as Hmong, etc. 
Besides, the modified version of traditional Ao Dai is also witnessed in some clothes of Da people with the Black long shirt and long trousers or Tay people with the same style.
Accessory
The ethnic people use many accessories for their costumes such as the turban, silver necklace, fabric belt, and colorful fabric hat. The turban is used to tight hair into a circle around the head while the colorful fabric that is often made by a big black towel to cover all the head. The silver accessories are also used as necklaces, rings, and big earrings. The colorful belt s a special accessory to distinguish tribes from others, each tribe has a different color- belt.     
Daily Manner
Working
The ethnic people living in Northern Vietnam often earn for living by cultivating and hunting. The women will grow rice and corn to supply food for their family; besides, they also sew the brocade clothes to serve for daily needs or selling in the local market majorly. Whereas, the men have responsibility for helping women to do hard works in cultivating such as plowing or hunting for food or raising animals such as buffaloes or cows for meat and plowing. 
Family
The housing in each group has differences in viewpoint. Some groups still follow matrilineality; the women have most powers n hand and the man after marriage leave his house to live in his wife's house and follow all rule of women's house and the women can get married to many men. However, some other tribes now follow patrilineality. The women after marriage come to her husband's house to live and their responsibility is bearing and raising their children in a family while the husband can catch other women to become wife at the same time. However, with some revolution of the Vietnam government, some backward things in housing released. 
Custom 
Each group owns different customs which is shown in special days of the life of a person such as a wedding or funeral 
Wedding
The more ethnic the culture show, the more various the wedding custom is presented. The ethnic groups in Northern Vietnam own plentiful of wedding customs. The first custom is choosing a wife by spanking this girl of Hmong people; Hmong men will together stand around the yard at the center of the village to look for his partner. If the girl accepts the man, she will run toward the man. The second custom is living with the bride's family for three years of Tay. The man will come to the bride's house t live in a three-month trial. If the pride and her parents accept; after three months, they will come back to the man's house to become spouses. Moreover, there are numerous unique wedding customs of the ethnic group in Northern Vietnam
Funeral
In many minority groups, funeral activities comprise many activities such as games, dancing, and dressing in special ritual costumes. For example, Si La people living in Lai Chau, a district in Northern Vietnam will not cry or lament at a funeral, instead of that, they organize recreational activities like singing or games to deliver the decreased safely to the ancestors' world.    
Folk Music & Dancing
Music and dance are two in many signs to distinguish the ethnic group from other ones. Each group owns traditional songs or dancing styles to show different expectations to the god.
Folk music
There are so many kinds of traditional music in ethnic groups in Northern Vietnam such as "Then" song. Then song is the unique music of the Tay, Nung minorities.  This kind of song is known as a performance of Long poems that describe a journey to heavens to ask the Jade Emperor to settle trouble for the head of the household. 
Traditional dance
Traditional dance plays an important role in the festival of the ethnic group; it is known as the soul of every festival. Through the dancing style, the ethnic minorities can reflect the beauty of nature and the shadow of people working there; from that, the dance reminds the spectators about the ancestor's devotion to them and a good way for people to revise the historic stories of their group. There are many traditional dances such as pan-pine dance, Thai dance, bamboo dances, etc.
Cuisine
Cuisine in each tribe is different in many fields such as traditional food, cooking styles, etc. Northern Vietnam possesses the diverse about animals and plants so the traditional foods there are various. If you visit there, you must try some special foods like Thang Co of Hmong people, Non-rice of Muong people and many other foods. Thang Co is made from the horse meat which is a traditional dish of Mong people. The cooking technique is quite simple. The horse meat is cut into small pieces and put in a big pan to cook with the spices. The special things to make cooking styles of Hmong people in the foods are various spices; in the Thang Co dish, these spices are Thao qua, dia dien which are native spices. This dish not only a traditional food of Hmong people but it also shows the stories relating to hunting, villages, and daughter-in-law.
Festivals
The festivals of the ethnic minorities vary in the performance as well as in their meaning. Each festival is organized annually to commemorate a god or showing their respect for nature. The festivals are built around the year and often in special days such as Lunar New Year in Spring, Harvesting da or new rice festival … The festivals are both the way for the ethnic group to show their respect but also are playing yard for people there to relax and enjoy happy time after hard working days. When having chances to participate in these festivals, you will enjoy the traditional dances of native people there and play traditional games with them. One of the famous festivals of ethnic group in Northern Vietnam is the throwing cotton ball festival; this festival takes place in Spring by Thai people, Muong people, and Tay people to pray for the lucky things such as successful crops, happy family and this festival is also where the Hmong, Tay, Muong people look for the lifelong partners.  Moreover, there are so many other interesting festivals organized around the year there which are waiting for you to discover and enjoy.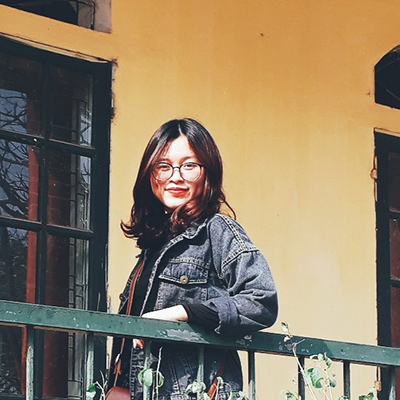 Tracy Luo

After my long trips to the strange lands, I really understand the meaning of the Alfred D'Souza's quote 'Happiness is a journey, not a destination'. My happiness is journeys that let me explore the new lands, new features of the culture there and new colors in your soul and now I want to share this happiness with you through my article about my experience in the trips. Hope that they will give useful things to your next trip…
Travel With Us: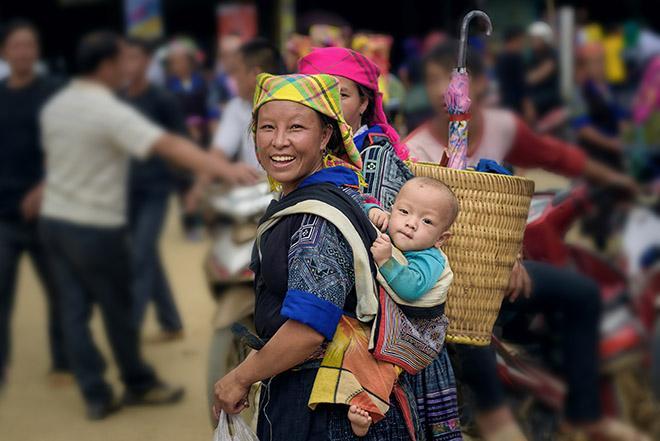 Essential North Package 7 Days 6 Nights
A fulfilling discovery of all Northern Vietnam signatures within a week is totally possible – with this tour. The package offers you a diverse experience of various attractive destinations in the area, from a tranquil mountainous Sapa to the splendid Lan Ha Bay, which will ensure both your natural and cultural exploration.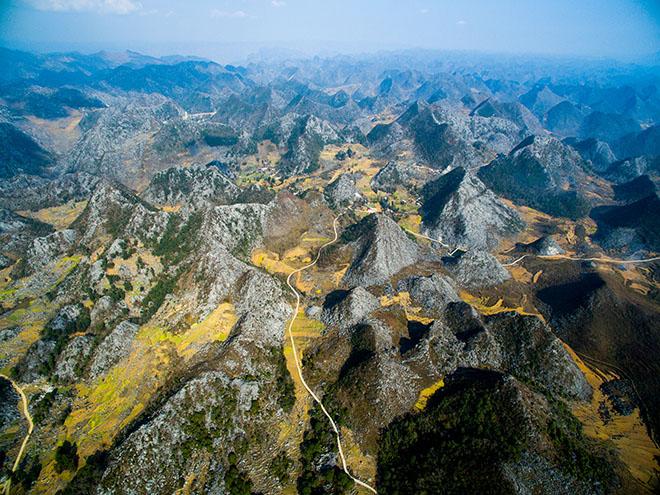 North Vietnam Adventure 7 Days
Explore North Vietnam in 7 days, including Ha Giang, Lao Cai – Sapa. You can experience the North Pole area in Ha Giang, visit the deepest part of Southeast Asia and travel through the northern highlands of Vietnam. Enjoy the famous cuisines in Sapa – paradise land of Vietnam, discover the unique landscapes and ethnic minorities of these areas. Travel along roads snaking through high passes, journey through fertile valleys, see incredible rice terraces and visit colorful ethnic-minority markets. Discover some historical places, participate in the night activities of local people and experience traditional dances.
Northern Vietnam Highlight for Families
If you're seeking for a chance of family gathering and relaxing time on your own – at the same time, this is the package born for you. This tour offers diverse experience that can meet everyone's expectations, from the ancientry of Hanoi to the rich culture in Sapa, or the spectacular sight of Ha Long – one of 7 Natural Wonders of the World.
Or more Vietnam tour packages.