Today we are proud to announce that Travel Sense Asia has received the prestigious TripAdvisor Award for Excellence, not only a very hard-earned accolade but also one that we take very seriously and have worked hard to obtain this.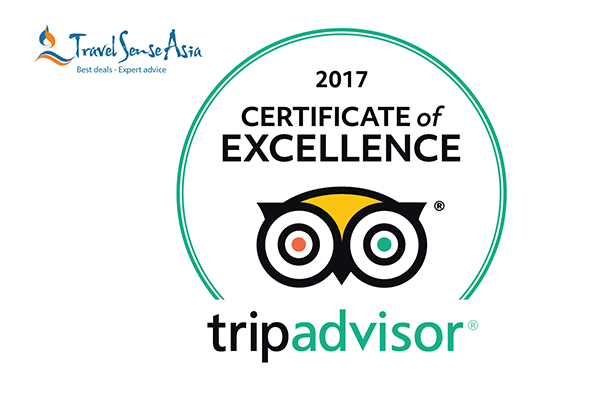 A huge thank you goes out from us to all of you today who have taken the time, over the last year or so, to review us honestly about your time with us, without you this would have been impossible, thanks!
What is the TripAdvisor Certificate of Excellence?
TripAdvisor awards top-rated hospitality businesses the Certificate of Excellence annually.TripAdvisor Certificate of Excellence The TripAdvisor Certificate of Excellence is one of three prestigious awards that give bragging rights to hotels, restaurants, and attractions. Displaying a TripAdvisor Certificate of Excellence can improve walk-in business and improve your online listings.
Many of the factors in TripAdvisor rankings are determined by a secret, proprietary algorithm (generally involving quantity, recency, and quality of reviews), but we know that asking your happy customers to leave you TripAdvisor reviews you'll be well on your way to earning this award.