Vietnam – a beautiful S-shaped country – always has something to offer any type of travelers, from beach lovers and foodies to adventure seekers and culture buffs. Thanks to its 3,000 kilometers of tropical coastline, exciting culture, exquisite food and hospitable locals, this fascinating nation is waiting to be discovered by the tourists' passion. Wish to travel to this destination but feel overwhelmed of where to go and what to do? Then, let's get ahead of the crowds and enjoy your journey through the support of Vietnam Holiday Deals 2018 immediately! The following are what we want to introduce to you about such itinerary.
What makes Vietnam Holiday Deals 2018 perfect for your trip to the S-shaped country?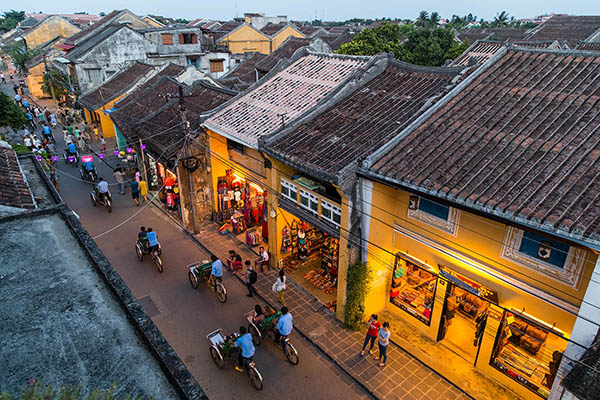 In general, Vietnam's tourist spots are widely spread out in all parts through northern, central, and southern regions. The truth is that the country is not overwhelmingly massive. However, unless you plan to just stick to one or two regions or have a long-term plan, it is sure that you will have to pick destinations to prioritize or skip so as to gain memorable experiences. Hence, to make it easy for you to decide on where to go, then here is a list of our top destinations you can visit within 18 days after booking Vietnam Holiday Deals 2018:
1. Vietnam Holiday Deals 2018: Hanoi Capital
In fact, every corner in Hanoi is interesting enough to be explored, especially in the city's old quarter. People are fond of walking along the street as attractions in the capital are often close to each other. Along with an alluring river that runs through the city's center, Hanoi also catches visitors' attention by its scenic lakes which can be best viewed from the rooftop restaurants or bars with a chilled beer or Vietnamese coffee on hand. So, the city is always a destination worth your visit and time in all cases. Let's start your day to discover Hanoi by some attractions below: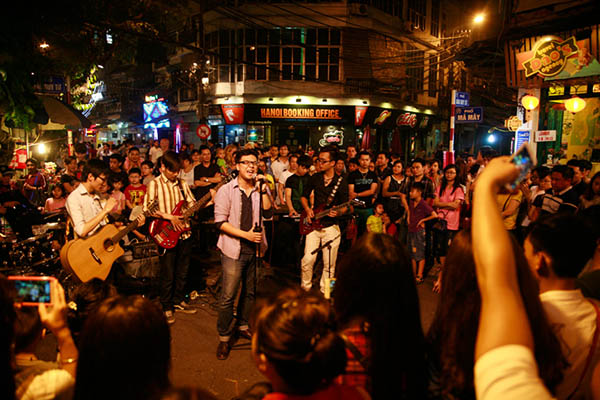 The Ho Chi Minh Mausoleum, Uncle Ho's Stilt House, and One Pillar Pagoda.
The Temple of Literature
The Vietnam Museum of Ethnology
The Temple of Jade Mountain
2. Vietnam Holiday Deals 2018: Ninh Binh Province
Known as "Ha Long Bay on land," Ninh Binh convinces its charm to travelers by steep karst mountains among enormous rice paddies, meandering rivers, magnificent caves, and grottos, along with old-age temples. Only two hours away from Hanoi, the best way to deeply uncover the area is to follow the riverside path by bike or on a scenic boat trip that passes through the spectacular mountainscape. The travel to the province is incomplete without checking in the following spots: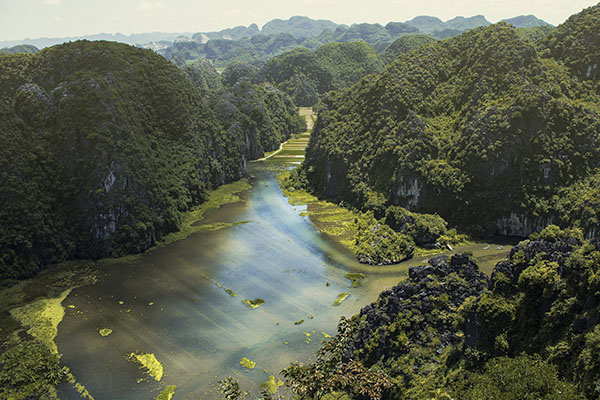 Hoa Lu – the capital of Dai Co Viet
The imposing grottoes of Trang An complex
3. Vietnam Holiday Deals 2018: Sapa
The biggest magnet of a Sapa tour is that it is a beginning point for unforgettable trekking routes through the hills for stunning scenery and breathtaking views of the jungle and mountain ranges of Northwest Vietnam. At around 1,500 meters above sea level, the town is home to four ethnic minority mountain tribes. It is not hard to spot them, thanks to their fantastically colorful traditional costumes. To have a truly meaningful experience, you should spend time trying the home-stays with the locals. Generally, spring and summer are the best seasons for going hiking, while winter months here tend to be cold, misty and muddy. Follow us to know which places you should not miss after checking in there: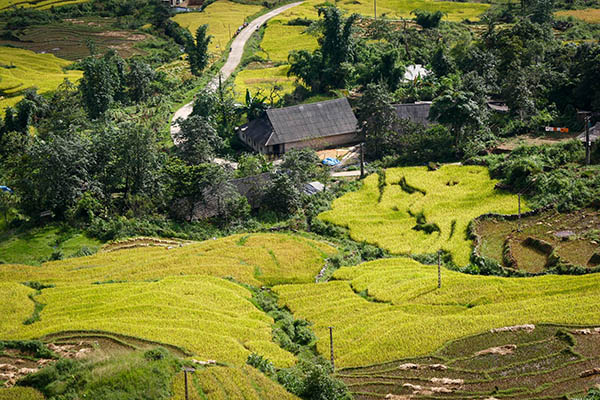 Mong Sen village – home to Black H'mong ethnic groups
Ta Phin village where Red Dao and Black H'mong minorities mostly take up the village
Cat Cat village – the village of H'mong locals
Y Linh Ho village where most of the villagers are Black Hmong people
The Silver Waterfall
The Heaven's Gate
4. Vietnam Holiday Deals 2018: Halong Bay
As one of the UNESCO World Natural Heritage Site, Halong Bay is reputable all over the world. "Marvelous and breathtaking" are common adjectives to describe the bay. It is generally encompassed by the Cat Ba Island to the west and southwest, Gulf of Tonkin to the south and southeast, as well as China to the north. A total area of 1.553 km2 here includes about two thousands of islands in various sizes and shapes. The harmonious combinations of cool weather, natural environment, and ideal geology have made Halong become the rich biological spot that is highly perfect for ecotourism. While you make a travel plan to the bay, it seems a big pity to overlook some fascinating activities, like:
Enjoy sumptuous meals on a great cruise while marveling at thousands of extraordinarily shaped-limestone islands around
Explore the Lom Bo Islet – home of a famous Mê Cung Cave and other untouched caves
Contemplate sunset and drink a cool cocktail onboard
Join in the squid fishing activity
Start your new day with Tai Chi exercises
Visit Titop Island – a perfect stopover for Halong's stunning view and beach
Unwind and admire the marvelous sights from the top deck.
5. Vietnam Holiday Deals 2018: Hue City
Formerly as the ancient capital of Vietnam, Hue wins visitors' heart by some of the most impressive historic monuments. Ensure to visit the Imperial City where you can feast your eyes on old-age temples, tombs, and ornate gardens. Alternatively, the Citadel is also ideal to explore as it was the private residence of emperors in the past. Hue is also best known for a lot of cooking schools. This is where you can tickle your taste bud with a wide range of local dishes and exotic food. The must-do activities below are what you should perform during a trip to the city: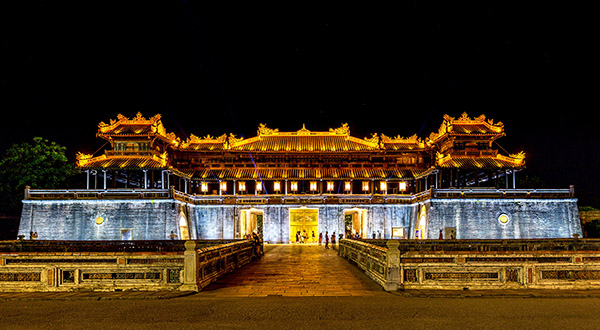 Stop by Thien Mu Pagoda
Enhance your knowledge by a visit to 2 of the famous tombs, namely Minh Mang Tomb and Khai Dinh Tomb
Check in the Imperial Citadel and the Forbidden Purple City
Walk around Dong Ba Market
6. Vietnam Holiday Deals 2018: Hoi An Town
A vacation to Central Vietnam is not complete without landing on Hoi An – a small, compact, and alluring town with an old-world charm. It is not only impressed with the riverside setting, but the town's vintage buildings also have their own magnet, due to the mix of French, Vietnamese, Chinese, and Japanese styled-influences. Furthermore, delicious local food is a major attraction here, too. The gorgeous moment seems to be the nighttime when the houses, shops, and temples are colorfully lit up. It is when the town's magical atmosphere comes alive. Wonder what to do for a memorable trip? Our suggestions below can be useful: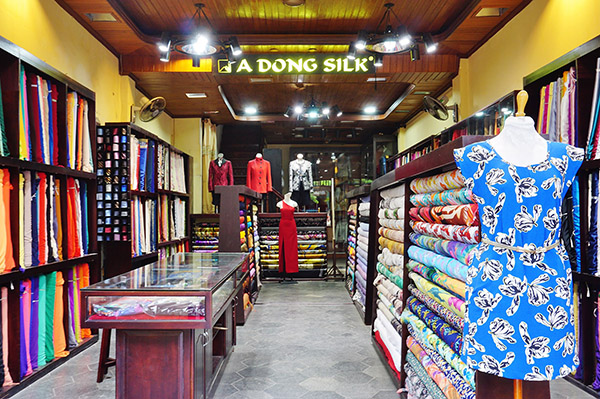 Have a relaxing sunbath in Lang Co Beach
Arrive at Cham Museum
Contemplate Marble Mountain
Check-in Linh Ung Pagoda
Enjoy a riding tour to Tra Que village where you can mingle with the daily local activities, such as sowing, raking, picking greens, watering greens, and so on.
Visit a tailor shop to reward yourself with a unique outfit
Take a promenade along the river to capture dawn photos
Contemplate the Chinese Assembly Hall, Japanese Covered Bridge, Tan Ky Ancient House and the China Town
Partake in a Vespa tour to explore the beauty of Hoi An countryside
7. Vietnam Holiday Deals 2018: Nha Trang City
The next destination included in Vietnam Holiday Deals 2018 is Nha Trang – the beautiful beach city. White-sand beaches are scattering along the coast, modern high-rises are dotting the downtown, and centuries-old temples and palaces are perching on hilltops. Besides, the city is flawless to take part in a lot of water activities, like swimming, diving, and scuba, water sports, thrilling games, etc. So, there is no reason to deny a chance to travel the city now, right? What to expect from such Vietnam gem? Let's see!
Spread your eyes over the whole collection of sea creatures in Vietnam Oceanographic Institute
Drop by Long Son Pagoda
Pay a visit to Stone Church
Check-in Chong Promontory Rocks to witness the grandness of the mountainous coastline and other nearby islands.
Roam around Dam Market
8. Vietnam Holiday Deals 2018: Ho Chi Minh City
Full of hustle and bustle, Ho Chi Minh, or also called Saigon, offers amazing cultural and urban experiences for visitors to explore. As the nation's international business hub, the city can even elevate your satisfaction in the highest peak, from enjoying a cocktail in one of the sky bars and admiring the best view of the city at night to going shopping in several luxurious shopping centers. Hence, there is no shortage of colors and activities when you travel the city. The following are some noticeable attractions in Saigon you should check in once in a lifetime.
The Reunification Palace
The Central Post Office
The Notre Dame Cathedral
Ben Thanh Local Market
Cu Chi Tunnels
Binh Tay Market
9. Vietnam Holiday Deals 2018: Mekong Delta
Mekong Delta is a river world of floating markets, wooden boats, mud-colored waters, rustic and rugged houses associated with crowds, noise, and shouts, where you can see that everything is done on boats, from selling goods to going to school. Make sure to have yourself immersed in the natural wildness by navigating through forests of cajuput and mangrove, or rows of coconut palms. Thanks to the region's diversity and vastness, a journey to Mekong Delta is so imposing and mesmerizing that there are numerous options and activities for you to do. Here are our recommendations on what to do while you are here: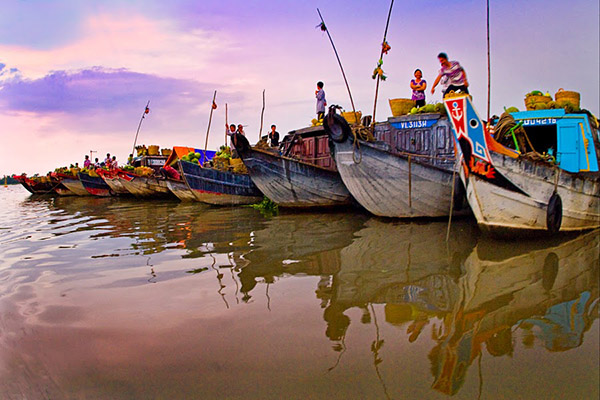 Visit Vinh Trang Pagoda in My Tho City
Check-in Thoi Son Island where you have an opportunity to try fresh fruits and listen to "Cai Luong" – the traditional music performance
Enjoy the coconut candy in a local house in Ben Tre
Take a wooden boat along the narrow channels under the great shadow of water coconut trees
In short, such attractive destinations are the major magnet in the S-shaped country that you can have a chance to visit all by booking Vietnam Holiday Deals 2018! The more you go, the more you learn. Enrich your travel diary by visiting more and more new destinations so that you can understand how meaningful the life is. Have a nice trip!